When you're making a list of New Year's resolutions, keep the arts in Montgomery County in mind!
A new year brings new opportunities, and whether you want to spend more time with family and friends, learn something new, or travel more, there's plenty to discover at Montco's galleries, theaters, and historic sites.
To kickstart the new year, get a copy of the 2020 Visitors Guide and browse through the Fall/Winter Arts Guide for a taste of Montco's offerings, including live music venues, museums, popular events and festivals, and world-class entertainment.
Book a weekend getaway — or staycation — to fully experience Montco's 200-plus arts and cultural attractions with the #MakeItMontco Winter Hotel Package, which has over $350 in deals from over 37 local businesses and attractions! It runs now through April 22.
Montco has everything you need to make and keep your New Year's Resolution. Here are a few resolution ideas:
Travel more
Make a New Year's resolution to travel more, whether it's to a new, exotic location or in your own backyard, or with the kids or for a romantic getaway. It's the perfect time to visit Montco — we've got a vibrant arts and culture scene, world-class shopping, iconic historic sites, and diverse culinary offerings!
Montco is located just 18 miles from downtown Philadelphia, and it's easy to get to whether you're flying, driving or taking a ride-share, or using Southeastern Pennsylvania Transportation Authority's (SEPTA) network of trains, buses, and trolleys.
Did we mention? Parking in Montco is predominantly free! Save time and money getting around our expansive county. The best part is that you don't have to worry about going to check the meter! That should make sticking to your New Year's resolution easier.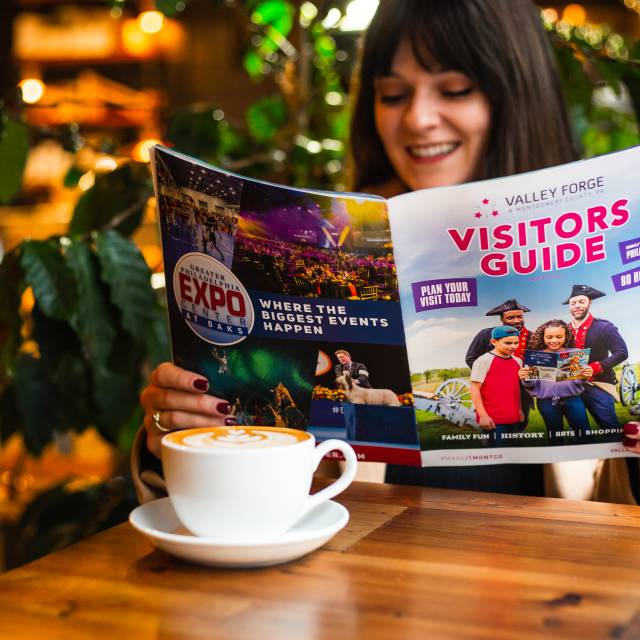 See more live performances
Make a New Year's resolution to experience more live theater and entertainment. The best part about this resolution is that you can do it solo or you can enjoy with friends and family!
Montco has a dynamic performing arts scene, with award-winning playhouses, theaters, production companies, and entertainment and music venues.
You can watch a performance at the Barrymore Award-winning Theatre Horizon in Norristown, which is celebrating its 15th anniversary season with more programming offerings than ever before, including "Little Shop of Horrors" in January.
You can enjoy live musical performances, comedy shows, and more at the Keswick Theatre in Glenside. It's a historic venue that has been nationally recognized alongside legendary venues like the Beacon Theatre in New York, the Chicago Theatre, and the Fox Theatre in Atlanta.
If you want to see more live music, Montco's got a lively music scene. Broaden your musical horizons at places like Ardmore Music Hall, a rock club whose impressive roster includes artists The Dave Matthews Band, The Ramones, the Red Hot Chili Peppers, members of the Grateful Dead, and more.
Montco also has events and festivals throughout the year, including the 59th annual Philadelphia Folk Festival, August 13-16. Join thousands of music lovers during this multi-day event that will transform a working farm into a musical sound park.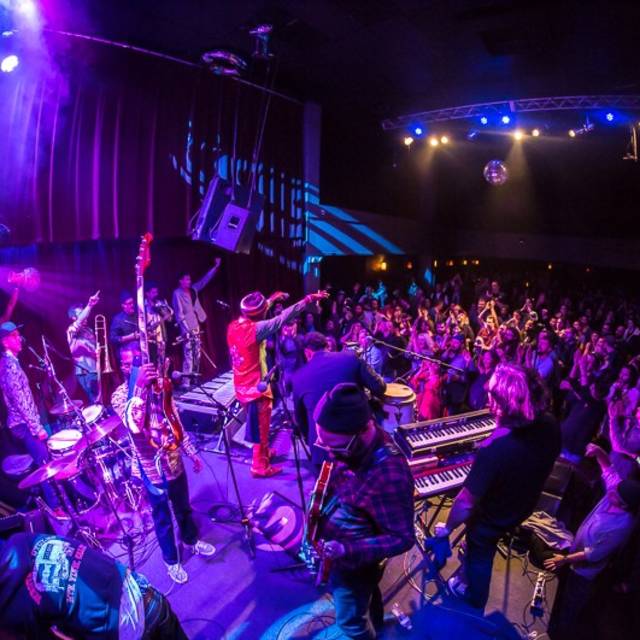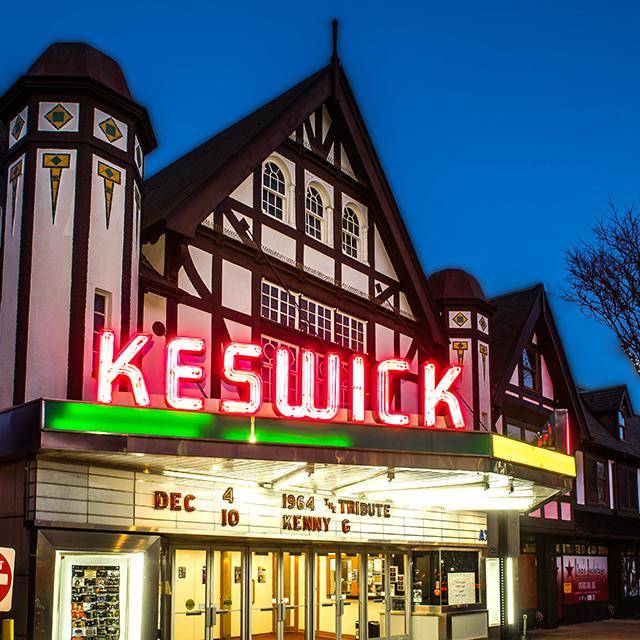 Support local artists and art
Montco is home to hundreds of talented artists and artisans making beautiful and thought-provoking pieces of art.
This summer will give you the perfect opportunity to meet these artists and get a behind-the-scenes experience during the annual Montgomery County Studio Tour, which returns to studios across Montco on Saturday, June 13, and Sunday, June 14. This unique and intimate opportunity provides unlimited access to the artists, and a clearer understanding of their stories and creative processes.
You can also check out work made in Montco and across the globe in the county's art centers, including the Abington Art Center, located on a historic 27-acre campus complete with a sculpture park; the Philip and Muriel Berman Museum of Art at Ursinus College built by notable art collector and former chairman of the Philadelphia Museum of Art, Philip Berman; and the John James Audubon Center at Mill Grove, former home of the famed artist and naturalist, with a new, multi-million dollar museum that houses a copy of his Birds of America.