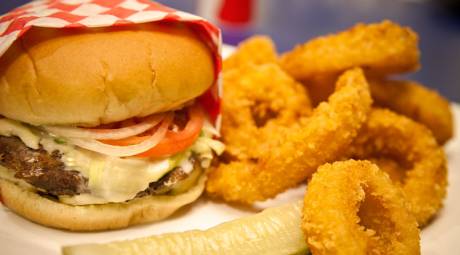 American Grill
Enjoy all of your favorite comfort foods at the American Grill. Open 24 hours, the American Grill's menu includes a variety of burgers, sandwiches, coffee and hot beverages, and ice cream.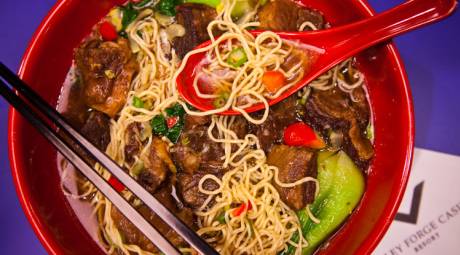 Asianoodle
Enjoy traditional Asian cuisine including noodle soups, egg rolls, stir fry and sushi at Asianoodle. Asianoodle is open for lunch and dinner daily with extended late-night hours on Fridays and Saturdays.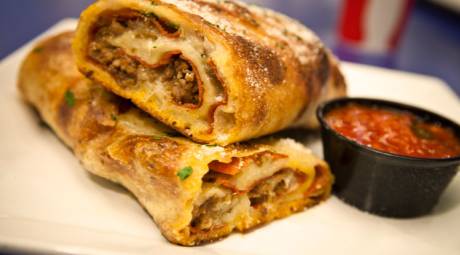 Italian Market
Enjoy a sit-down meal in the Italian Market, a cafe-style dining area offering Old World favorites with American classics. Open Wednesday through Sunday, Italian Market features pizza, sandwiches, pasta, salad and stromboli.
Revolution Chop House
Chef Les Bender puts a new twist on American classics at the all-new Revolution Chop House at Valley Forge Casino Resort. Revolution Chop House also offers an extensive wine list for the perfect pairings.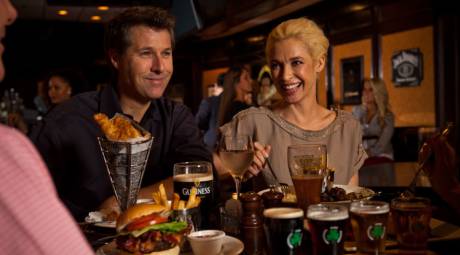 Valley Tavern
Enjoy a burger and a pint of your favorite brew at the Valley Tavern. The tavern is open daily for lunch and dinner and offers bar food staples like cheesesteaks and pulled pork as well as hearty entrees including baby back ribs and shepherd's pie.
Explore Valley Forge Casino Resort