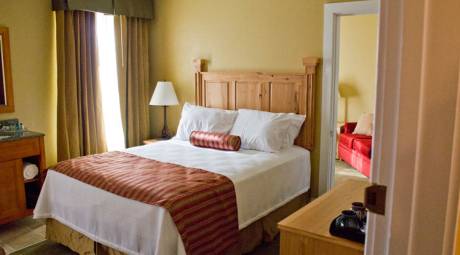 Overnight Accommodations
Woodside Lodge offers eight overnight rooms that are perfect for a romantic getaway or family stay. Standard rooms include a full bath, queen size bed, sitting rooms with corner fireplaces, and TV's in both the bedroom and sitting rooms. There are also larger rooms with an additional 1/2 bath in the sitting room. Continental breakfast is included Wednesdays through Fridays with full-cooked breakfast on Saturdays and Sundays.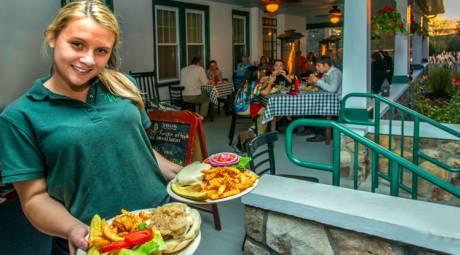 Dining at Woodside Lodge
The restaurant at Woodside Lodge serves hearty dinners both inside the dining room and, in the summer months, outside on the porch. Woodside also offers Sunday brunch from 9 a.m. until 1 p.m. And don't miss burger night, with half-price burgers every Wednesday night at the Lodge.