Annual Events
Valley Forge National Historical Park
Valley Forge National Historical Park hosts several annual events commemorating the 1777-78 Winter Encampment, honoring the soldiers who made camp in Valley Forge, and celebrating the treasure that is the park. Plan to visit during this events for the full Valley Forge Park experience.
Due to COVID-19, please check the Park website to determine if the event is being handled in person or virtually before visiting.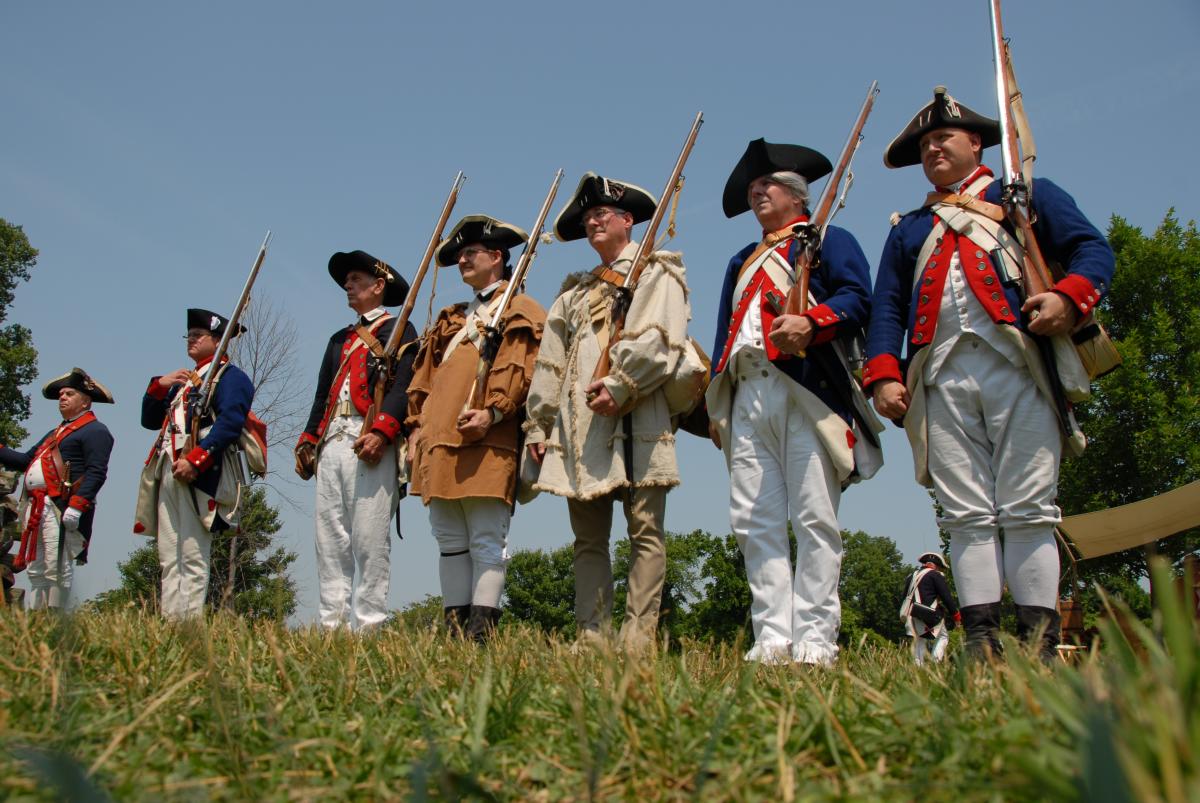 MARCH OUT OF THE CONTINENTAL ARMY
June
On June 18, 1778, the Continental Army marched out of Valley Forge ready to take the fight to the British Army once again. Each year, Valley Forge Park commemorates the occasion with its March Out of the Continental Army program. Follow in the footsteps of the soldiers as they march from Artillery Park to Varnum's Picnic Area.
NATIONAL PUBLIC LANDS DAY
September
National Public Lands Day is an opportunity to help make Valley Forge National Historical Park a better place for visitors. Valley Forge is one of more than 2,000 sites across the country that will be welcoming volunteers to lend a hand in environmental and maintenance projects.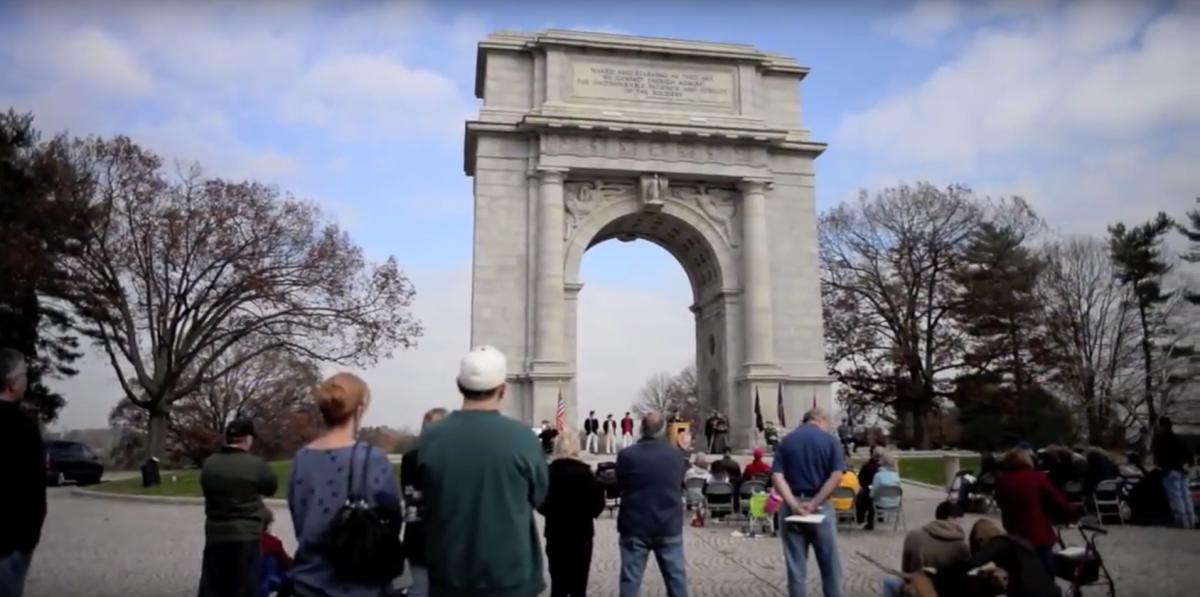 VETERANS DAY COMMEMORATION
November
Valley Forge National Historical Park honors our nation's military veterans during the annual Veterans Day Commemoration. The event includes a commemoration service at the United States National Memorial Arch as well as interpretive programs and special park tours.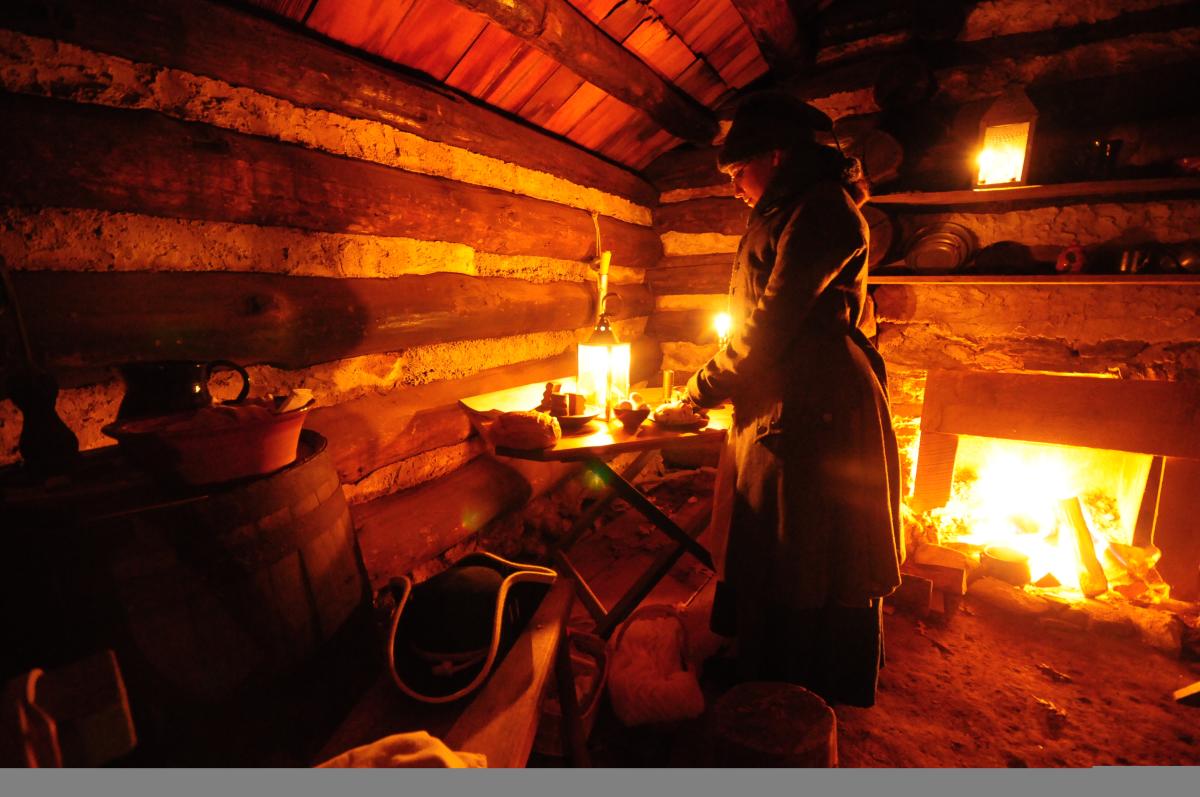 MARCH IN OF THE CONTINENTAL ARMY
December
On December 19, 1777, the Continental Army marched in to Valley Forge to begin its winter encampment. That first night is remembered each year with the March In program at the park. Events include a nighttime encampment at the Muhlenberg Brigrade Huts, an appearance by General Washington and extended hours in the Visitor Center and the Encampment Store.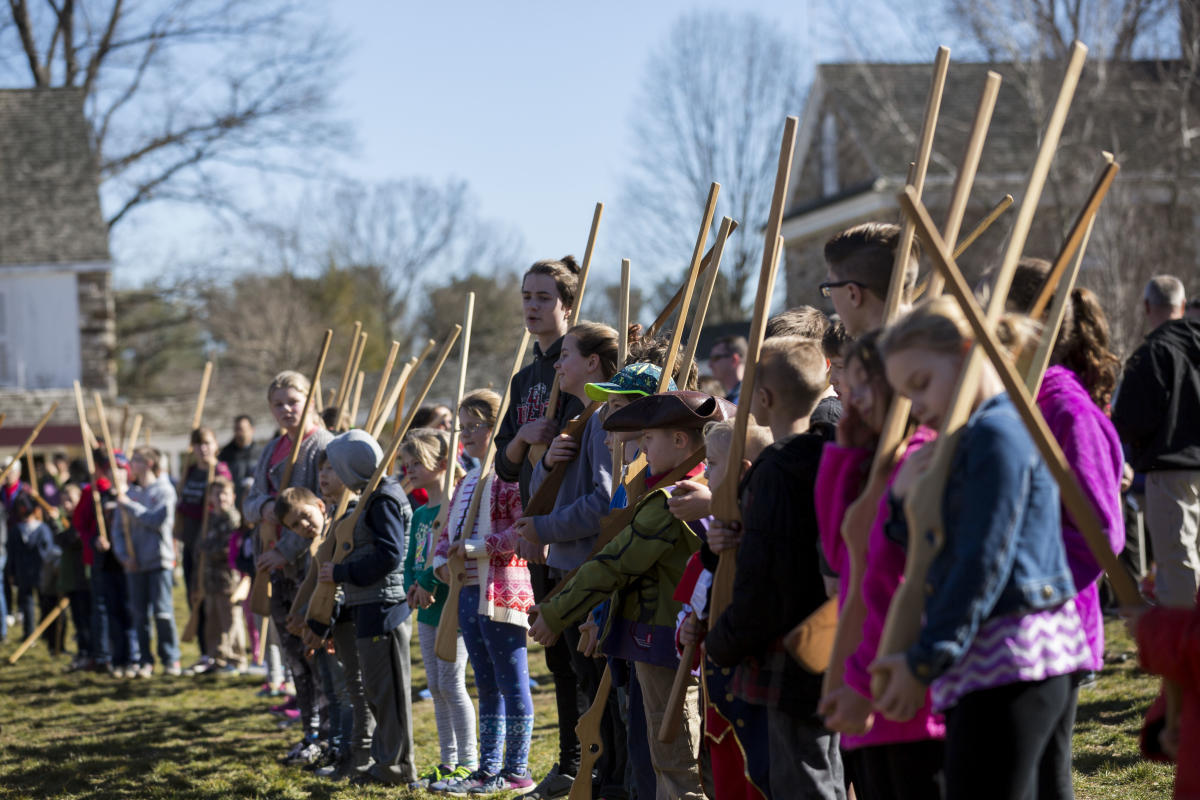 JOIN THE CONTINENTAL ARMY
January - April
Children are invited to "Join the Continental Army" and experience a day in the life of the continental soldier. Training sessions are held on the first Saturday of every month from January through April. Come to one, two or all four of the sessions to learn basic drills and commands from the Army's officers.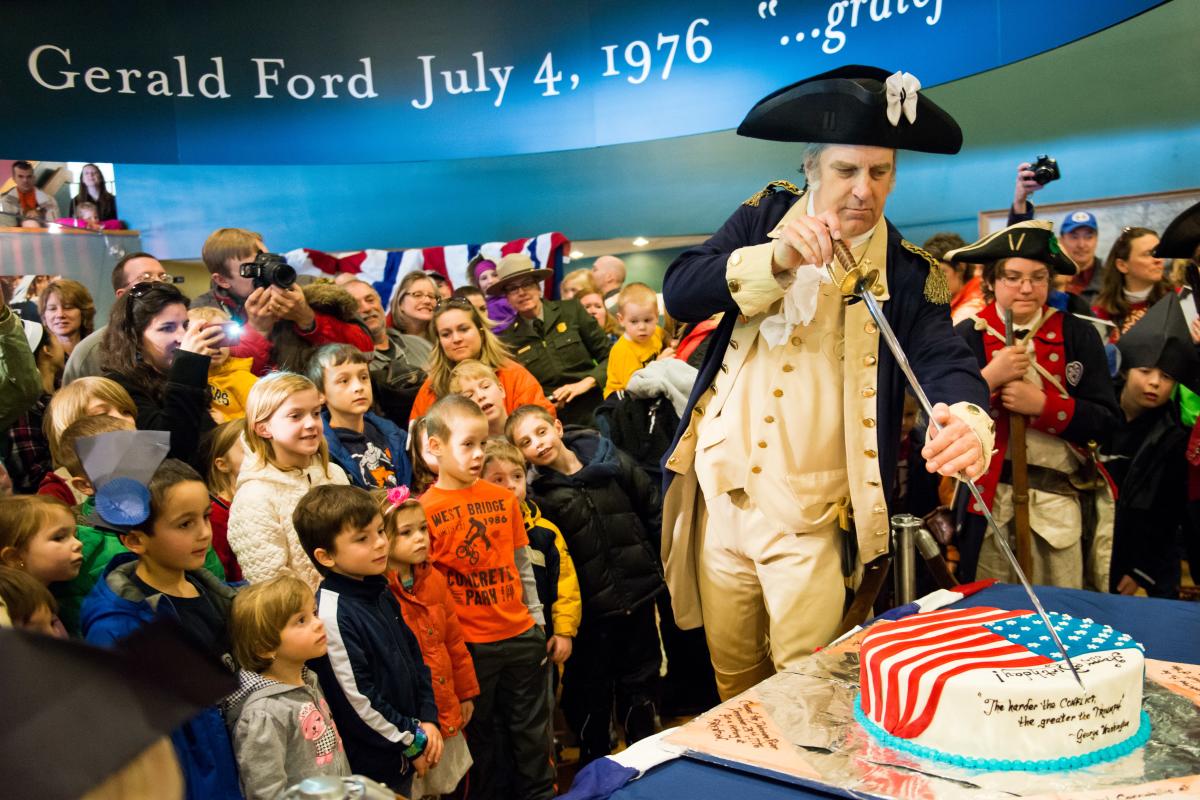 WASHINGTON'S BIRTHDAY PARTY
February
Valley Forge was the site of the first public birthday celebration for George Washington. Each year, the park celebrate's Washington's birthday with a full day of activities that include games and crafts, a chance for kids to join the Continental Army, and the ceremonial cake cutting.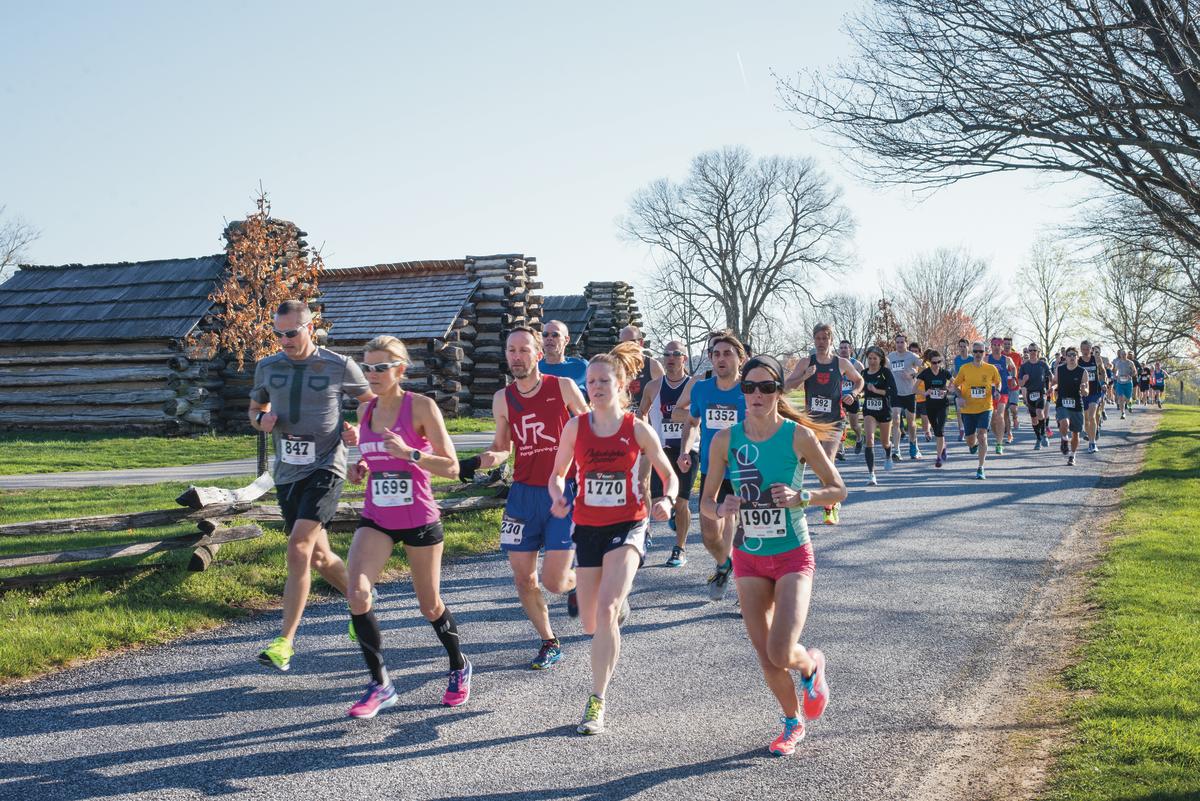 VALLEY FORGE REVOLUTIONARY 5-MILE RUN
April
Runners, walkers and supporters from across the region come together for the annual Valley Forge Revolutionary 5-Mile Run®. The namesake race takes runners across the challenging terrain of the park, testing their speed and endurance. A three-mile walk, the 1.776 kilometer (1 mile) Young Patriots Fun Run, and an outdoor expo are all part of the day's activities. 
HISTORY, RECREATION, EVENTS & MORE
MORE VALLEY FORGE PARK