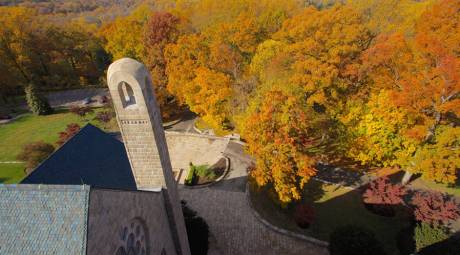 Side Trip: Bryn Athyn Historic District
1001 Cathedral Rd
Bryn Athyn, PA 19009
Three buildings make up this jaw-dropping location, and each one is as distinct as it is inviting: Glencairn Museum, Cairnwood Estate and Bryn Athyn Cathedral. If you get your fill of beautiful leaves early, this is an awe-inspiring way to fill the rest of the day.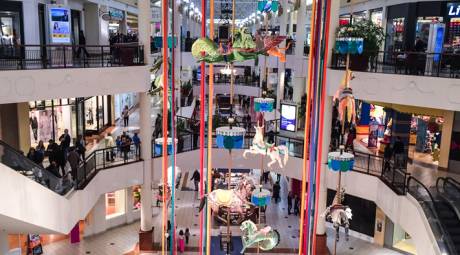 Family Fun Stop: Willow Grove Park Mall
2500 W. Moreland Rd
Willow Grove
The three-story Willow Grove Park Mall is the perfect place for families to warm up on a cool autumn day. The beautiful carousel at the third floor entrance harkens back to the days when Willow Grove Park was a bustling amusement park.
WHERE TO EAT: THE WHITE ELEPHANT
759 Huntingdon Pk
Huntingdon Valley, PA 19006
The setting of this Thai-centric restaurant may be strip-mall ordinary, but the selections like Tutti-Fruity Duck and coconut ice cream put it in a class by itself.
Where to Stay
Hotels Near Lorimer Park
With more than 60 hotels spread throughout the county, you are never far from a good night's rest. The following hotels are just a short drive from Lorimer Park and are ready to accommodate you.