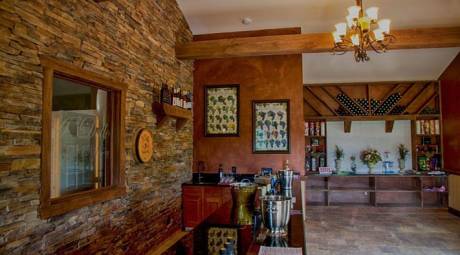 A'DELLO VINEYARD AND WINERY
21 Simmons Road
Perkiomenville
Back of the line Napa, Sonoma, Oregon; D'Adello has tastings that vie with some of the best in the industry. A $10 charge includes a sampling of 14 different wines, each made with local grapes and whole fruits, and a commemorative glass to take home.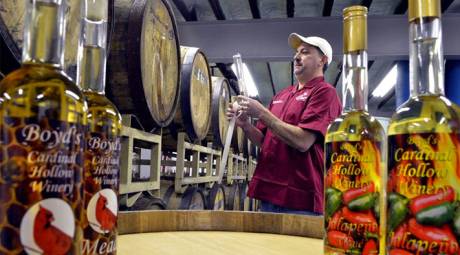 BOYD'S CARDINAL HOLLOW WINERY
1830 West Point Pike
Lansdale
A one-gallon jug of wine that Chris Boyd made 20 years ago as a hobby now has him crafting 550-gallon barrels of extraordinary product.  Onsite, Boyd also has Food Truck Fridays, comedy nights and classes in winemaking. You can also find Boyd's wines at Green Wolf's Village Barn Shoppes in Skippack.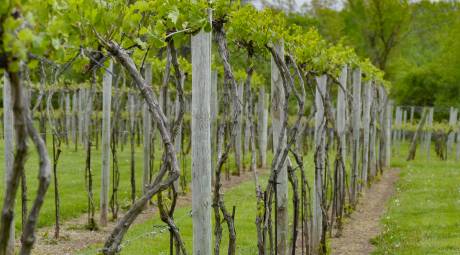 BUCKS COUNTY WINE TRAIL
9 Locations
Bucks County
Pennsylvania's impressive list of wineries includes nine in neighboring Bucks County. Together, they make up the Bucks County Wine Trail. Pick up your Passport to Bucks, reserve your tickets for the Spring Wine Tour or stop in for a taste.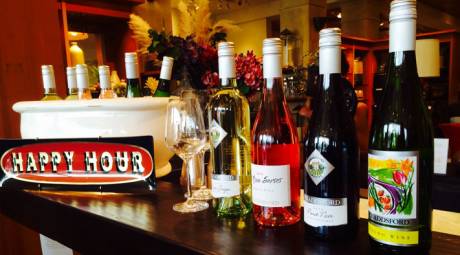 CHADDSFORD WINERY
632 Baltimore Pike
Chadds Ford
We can think of no cozier way for a couple to spend a late-fall evening than taking a cup of hot mulled spiced apple wine outside to the firepit for some intimate conversation. The site also features jazz festivals several times a year, which provides a lively setting for sipping.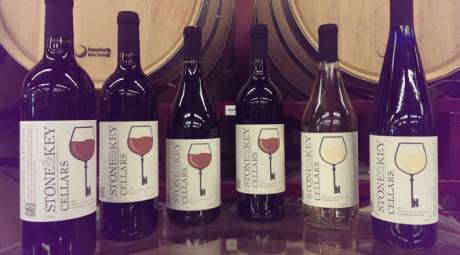 STONE AND KEY CELLARS
435 Doylestown Road
Montgomeryville
Here you can take winemaking to a whole new level by not only enjoying the artistry of others, but also exploring your inner vintner yourself. For the full do-it-yourself experience, an attached supply store can provide all the necessary paraphernalia. If you need more guidance, classes are offered on a regular rotation. This is a great destination and activity for your class reunion, civic group or business team-building outing.
COUNTRY CREEK WINERY ORCHARDS
133 Cressman Road
Souderton
Pull into the driveway here carefully, as you're likely to send the resident chickens and kitties scattering. This tiny family winery produces small batches that are big on attentive care and exacting standards. The barn, dating back to the 1850s, also serves as an event space.
KARAMOOR ESTATE WINERY
Fort Washington
Karamoor Estate is one of Montco's hidden gems. Without a tasting room (yet), the winery opens its doors for tours and events, but you need a ticket to get in (and they go quick). In the meantime, you can order your favorites via Karamoor's online store.
WEST HANOVER WINERY
3416 Saint Peters Road
Pottstown
This niche producer is the second location of a much larger operation near Harrisburg, but the winemaking skill hasn't been diluted one drop. A tasting of a dozen different varieties and flavor profiles can be served up in a quaint setting for a mere $6.