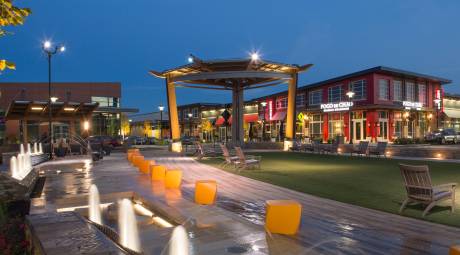 KING OF PRUSSIA TOWN CENTER
Shop, eat or just grab an Adirondack chair and watch the sun go down in one of Montgomery County's newest, most-appealing outdoor centers. The Town Center also features summer entertainment, from concert nights to movies projected under the stars.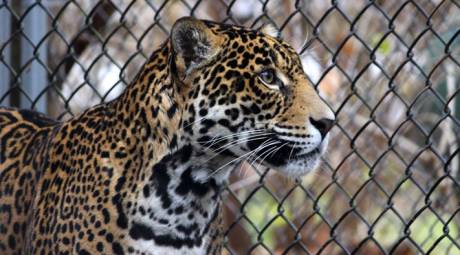 ELMWOOD PARK ZOO
For being more than 90 years old, Elmwood Park Zoo sure has a lot of kick in her. The new "Trail of the Jaguar" exhibit is deservedly getting rave reviews. And the now-famous giraffe feedings are once again held daily at 10:30 a.m., 1 p.m. and 3 p.m. Like your adventure a little higher? Sign up for Treetop Adventures and "zip the zoo."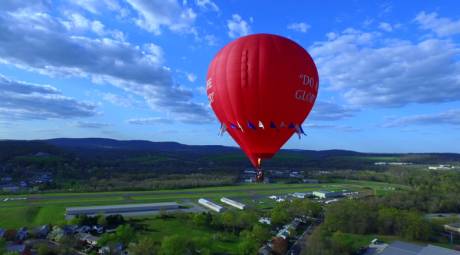 US HOT AIR BALLOON TEAM
The cool mornings and evenings – before and after the heat of the day begins to fire up – make perfect lift-off conditions for touring Montgomery County in the most unusual way possible, from the basket of a hot air balloon. The rides are safe; the pilots are experienced; and the views are unforgettable. Departures are daily at 6 a.m. and 6 p.m., and each trip ends with a champagne toast.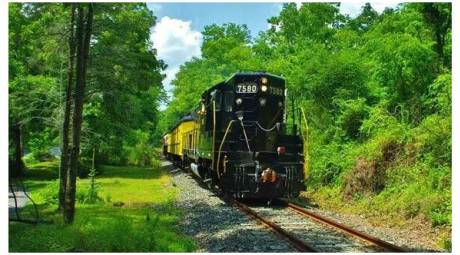 COLEBROOKDALE RAILROAD
Themed train rides on the "Secret Valley Line" are already filling the summer calendar of the Colebrookdale Railroad, offering numerous options for train-buffs, date-night couples and families with young children. Options include dinner show trains (featuring entertainment like murder mysteries and magicians) and storytellers who spin tales of local legends with ghostly connections.
CANOE WITH PERKS
Celebrate your almost-weekend by taking a serene Thursday evening excursion on the Perkiomen Creek. With nature experts at your side, the tours from the John James Audubon Center at Mill Grove depart weekly from June to September. If these push-offs don't fit your schedule, try the every-other-Saturday versions at 1 p.m. Even landlubbers will enjoy these trips, which include equipment and full instruction on not only spotting local wildlife but also staying dry in the process.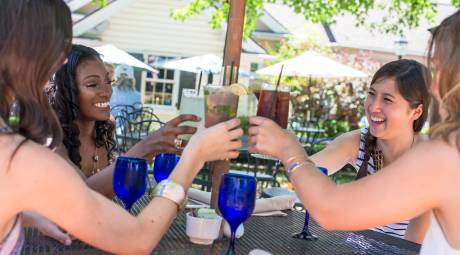 SKIPPACK VILLAGE
Skippack Village's crafts-people, restaurateurs, and shop owners provide one-of-a-kind merchandise that makes shopping a pleasure, especially when its sidewalks are bathed in the warmth of summer. Make a night of it with tickets to a performance by Playcrafters of Skippack.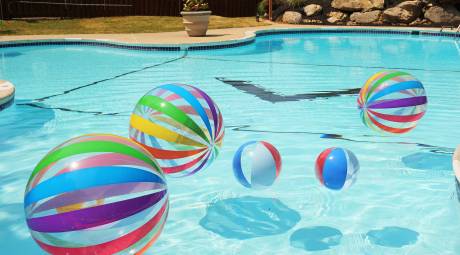 VALLEY BEACH
This poolside club offers all the sunny fun of the Jersey Shore without the hectic commute or annoying jellyfish. Until Labor Day, daily hours expand to a 1 a.m. close on Fridays and Saturdays. The party is continually driven by an ongoing roster of live local bands on Saturday nights.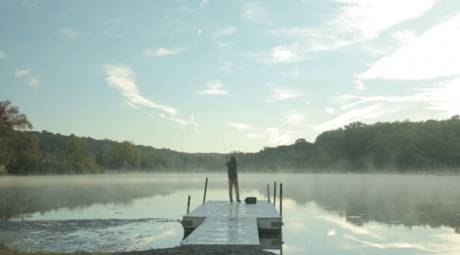 GREEN LANE PARK
Plan at least one trip this summer to Green Lane Park, the largest park in the county at 3,400 acres. Three bodies of water can be paddled, rowed or navigated by rented motorboat. Thirty campsites are available for rental, each with walkable access to restrooms and showers. The birdwatching there is unparalleled, and the trail network ranges from wide open and easily walkable to higher elevations requiring a little more effort.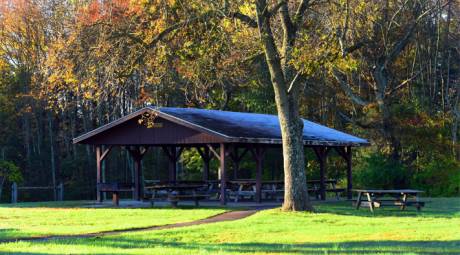 EVANSBURG STATE PARK
Skippack Creek wanders through the beautiful setting of Evansburg State Park, and its population of trout attract fishermen (and women) from across the county. An ADA-accessible pier is available at the picnic area off Cedar Lane. For something a little more exhilarating, a five-mile mountain bike trail blazes through the south end of the park, at the trailhead on Fern Avenue.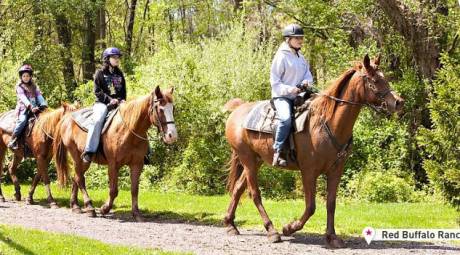 RED BUFFALO RANCH
Saddle up for a clip-cloppy tour of the trails with the buckaroos at Red Buffalo Ranch. Even if you've never been on a horse before, guides will soon have you sitting tall in the saddle. The truly adventurous can ride from the Collegeville paddock to Green Lane Park and sleep over in a tent, riding back the next morning.
CANOPY TOURS AT SPRING MOUNTAIN
There's ziplining, and then there's the challenge of a full-fledged canopy tour. The difference? One involves sliding from point A to point B. The other – available at Spring Mountain – involves rope bridges, climbs, strength and balance tests and will test both your body and your will.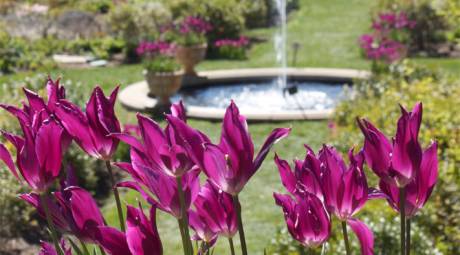 MORRIS ARBORETUM
This oasis on the border of Montgomery and Philadelphia counties is 92 acres of blooming summer beauty. The sunsets from the "Out on a Limb" experience – 50 feet in the air – are breathtaking during the 8 p.m. late-close Wednesdays of June, July and August.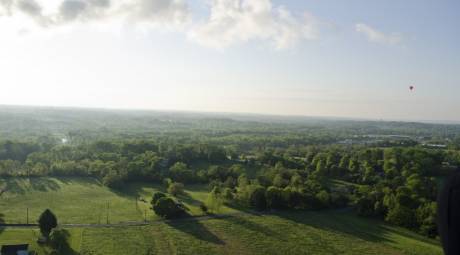 SKYDIVE COLLEGEVILLE
If you think you've got what it takes to step out of a plane and soar, this is the place to go, even if you've never done it before. The instructors here cater to first-timers, offering step-by-step instructions, full explanation of safety measures and plenty of support. Before you know it, you'll be up amid the clouds and yelling, Geronimo!