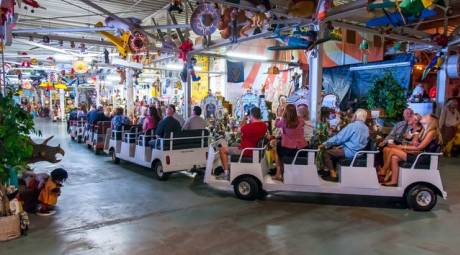 AMERICAN TREASURE TOUR
It's tough to really characterize what the American Treasure Tour exactly is, but discovering its seemingly countless gems is a joy. On display is a collection of Americana where, in a single trip, visitors can hear the bouncy rhythms of a giant band organ, smile at the sight of life-sized Homer and Marge Simpson figures and peer at a miniature circus so realistic, the scent of popcorn is almost in the air.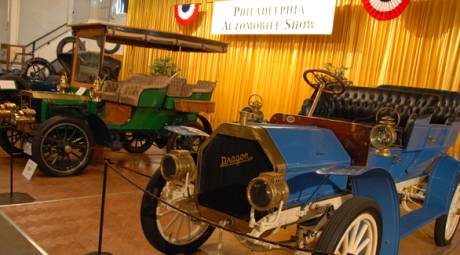 BOYERTOWN MUSEUM OF HISTORIC VEHICLES
Innovations in the automotive industry are commonly associated with Detroit, but history shows that Pennsylvania was responsible for many advances in transportation. The Boyertown Museum of Historic Vehicles houses a collection of vintage cars, wagons, commercial vehicles, electric cars, sleighs, high-wheeler bicycles and motorcycles, all with local pedigrees for either production or design.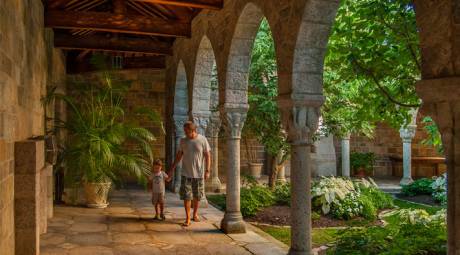 BRYN ATHYN HISTORIC DISTRICT
The Bryn Athyn Historic District contains three architectural and historic gems of Montgomery County, making it perfect for a full day's excursion. The Pitcairn family built their palatial homes here, Glencairn and Cairnwood. The former is now a museum devoted to religious art throughout the ages. The latter is event space, but tours are regularly scheduled. They both overlook the spiritual impressiveness of Bryn Athyn Cathedral, which is open for both visitation and worship services.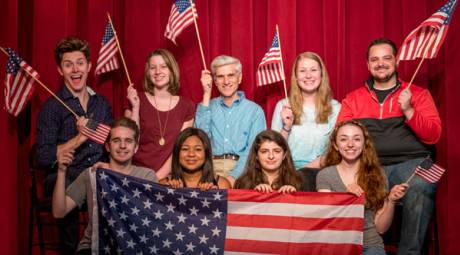 DCP THEATER
The cost of theatrical entertainment has skyrocketed over the past few decades, making the enjoyment of a live stage musical or drama an expensive evening. The alternative, of course, is community theaters, but results there can be hit or miss. These extremes create a sweet spot for outlets like DCP Theater. Highly trained casts present handsomely mounted works ranging from musicals to comedies to classics to even children's programming, at reasonable ticket prices.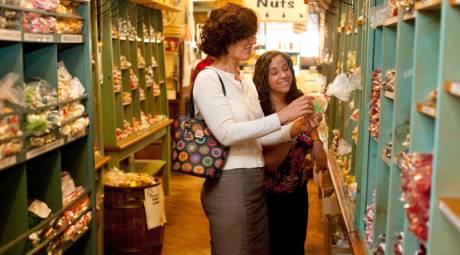 EDWARDS-FREEMAN NUT COMPANY
Remember your favorite candy as a kid? Chances are you can rediscover it at Edwards-Freeman Nut Company. Specializing in retro treats, the aisles here are stocked with every imaginable temptation for those with a sweet tooth. There are healthier items for sale as well - like teas, dried spices and freshly ground nut butters - but the real draw here is the chance to once again savor every bite of a Zagnut Bar or a Sugar Daddy Caramel Pop.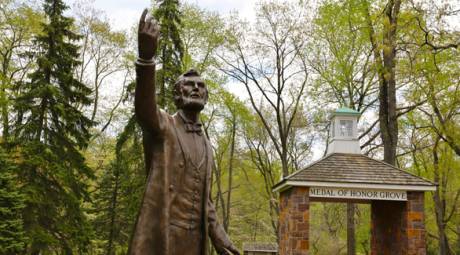 MEDAL OF HONOR GROVE
Much of the history celebrated within Valley Forge and Montgomery County centers on the American Revolution; however, we take pride in honoring servicemen and -women who have answered the call throughout all our history as a nation. At the nearby Freedoms Foundation at Valley Forge, you can stroll through the Medal of Honor Grove, a walking trail that pays tribute to every recipient of the Congressional Medal of Honor - the military's highest honor - state by state.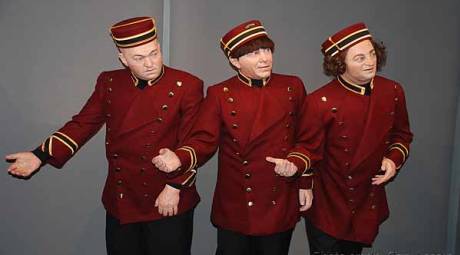 THE STOOGEUM
It takes three levels of display space at The Stoogeum (rhymes with "museum") to encapsulate the knockabout comedy of one of Hollywood best tomfoolery trios, The Three Stooges. Rabid fans - of which there are many - will find this a mecca of mayhem. But even casual admirers of slapstick comedy will be impressed by the extensiveness of the collection. Operating hours are few, so be sure to check ahead.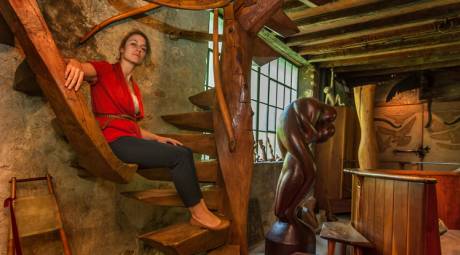 WHARTON ESHERICK STUDIO
Craftsman and artist Wharton Esherick was one of the most important figures in the American Arts & Crafts movement. The Wharton Esherick Museum, tucked into a forested hillside near Valley Forge National Historical Park, preserves both his legacy and his work. Part studio and part residence, his former home reveals his genius - a mix of whimsy and creativity.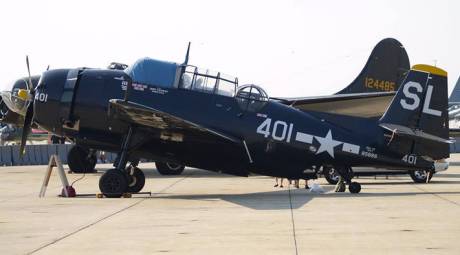 WINGS OF FREEDOM MUSEUM
How's this for a flight of fancy? The Harold F. Pitcairn Wings of Freedom Museum is an indoor-outdoor tribute to the brave souls who have defended us from above. Seventeen fully restored aircraft can be viewed in close-up. Displays include medals, uniforms, equipment and even vintage personal effects of pilots and crews.