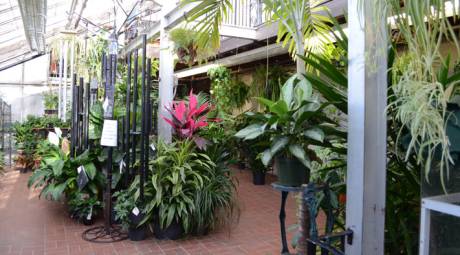 KREMP FLORIST
220 Davisville Rd
Willow Grove, PA 19090
Adam Goldberg's best childhood friend (and video sidekick) was Chad Kremp, who lived across the street. The Kremp family, like the Goldbergs, really did reside in Jenkintown, and Chad and his brothers now operate a renowned florist business, Kremp Florist. The shop is not only an exercise in beauty, but it holds one-of-a-kind gift items, a beautiful koi pond, a chatty parrot and an extensive array of greeting cards.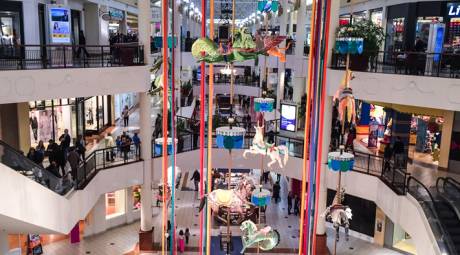 WILLOW GROVE PARK MALL
2500 W Moreland Rd
Willow Grove, PA 19090
The go-to shopping destination for the Goldberg family when it comes to clothing is Willow Grove Park Mall. It's a good choice; the three levels of this retail destination contain more than 130 stores. The footprint has plenty of history: It was the site of a former amusement park that drew thousands of visitors throughout an 80-year history. The mall pays tribute to its forebear through a series of carousel horses used as artistic points of interest.
ALVERTHORPE PARK
Jenkintown Rd & Forrest Ave
Elkins Park, PA 19027
Alverthorpe Park has been mentioned on The Goldbergs as a high-school party destination. In reality, it has a more sedate (and legal) side as well. The park allows overnight camping, has lake for fishing, gives kids plenty of energy-burn in an extensive playground and features a miniature nine-hole golf course. The park is open year-round to Abington Township residents and their guests.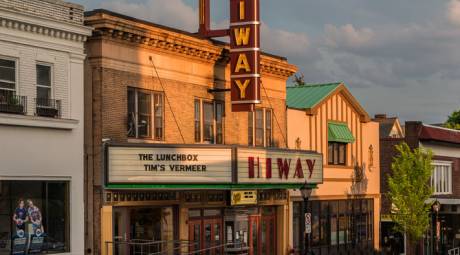 HIWAY THEATER
212 York Rd
Jenkintown, PA 19046
Like every other kid in the 1980s, Adam Goldberg was swept up by the Star Wars phenomenon, making the premier of Return of the Jedi at the Hiway Theater a must-go event. The Hiway boasts more than 100 years' history in providing entertainment, going back to the silent days of film. Its restoration has included the return of its trademark neon sign, and the current rotation of films includes first-run features, art films, children's fare and plenty of big-screen classics.
THE RINK ON OLD YORK ROAD
8116 Church Rd
Elkins Park, PA 19027
A nearby roller rink was the subject of a not-so-magical daddy/daughter day out in Season One. Although no roller-skating rink exists in Jenkintown today, The Rink on Old York Road does offer public ice skating on Fridays, Saturdays and Sundays. Event space can be rented for parties, and the rink offers lessons in both figure skating and hockey.
More Things to Do Near Jenkintown
Area Attractions