ROBERT GRAHAM
King of Prussia's Soulful New Store
By Andrew Feinberg | August 8, 2016
The King of Prussia Mall has welcomed a slew of new storefronts, including Robert Graham. Our exclusive interview with manager Aaron Hunsicker has the scoop on the unique style coming to Montgomery County:
Describe the Robert Graham brand to someone who has never shopped here before.
AH: Basically we are a brand that tries to express your soul through the threads. We are the place that gives you something to wear that no one else has. We use top-quality fabrics and in return, create a piece of art work in the form of clothing.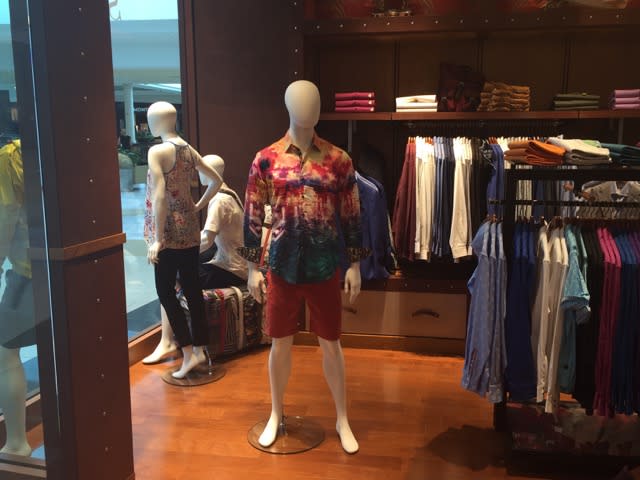 What makes Robert Graham different in men's fashion compared to any of the other men's fashion stores in the KOP mall?
AH: If you walk around and look around, you're looking at the same things. Here at Robert Graham, you're looking at something more special due to the details in the shirt itself.
What is one Robert Graham signature piece that every guy should have in their wardrobe?
AH: The Gerard Shirt. That is the Robert Graham shirt! If someone calls himself a collector and doesn't have that shirt, he isn't a "true collector."
Fun Fact: The President and CEO of California Pizza Kitchen designed the pattern for the "Gerard Shirt."
Do you think that the people in the Montgomery County area are receptive to the Robert Graham style? 
AH: I believe that anybody can be receptive to the Robert Graham style. Beside the flashy look, we have a contemporary type of shirt that anyone can pull off, which means that we can cater to anyone in the Montgomery County area.
There are lots of bold patterns and designs, is there a "better way" to "pull it off?"
AH: I like to tell everyone this, if you want to pull off the Robert patterns, you have to be positive and smile!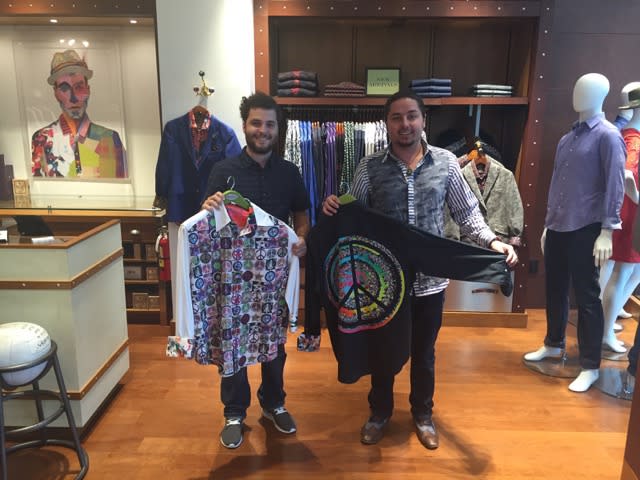 Is there anything we can look forward to seeing for the fall collection?
AH: We are coming out with a lot more robust patterns along with contemporary [looks] that I'm sure people will respect and love. 
Is there anything else you would like to mention?
AH: All I have to say is that our clothing is made with love in every stitch, which in turn, means you will be "lovin' every stitch!" 
 
Robert Graham is shaking up KOP style, and the mall expansion is sure to bring in even more dynamic brands. Stay tuned for the latest updates on Montgomery County shopping!