NOW OPEN: DIANE VON FURSTENBERG
DVF Comes to KOP Mall
By Taylor Tropea | August 12, 2016
The signature feminine and sophisticated style of Diane Von Furstenberg has officially arrived at King of Prussia Mall. Situated at the entrance of the new expansion area, the 1,600-square-foot store is now the first and only DVF in Pennsylvania.
"To help women to be the women they want to be is what we are about," said Diane von Furstenberg. "We celebrate freedom, empower women and sell confidence. Our stores are an extension of that goal, and we are excited to create a beautiful experience in our new space at King of Prussia Mall."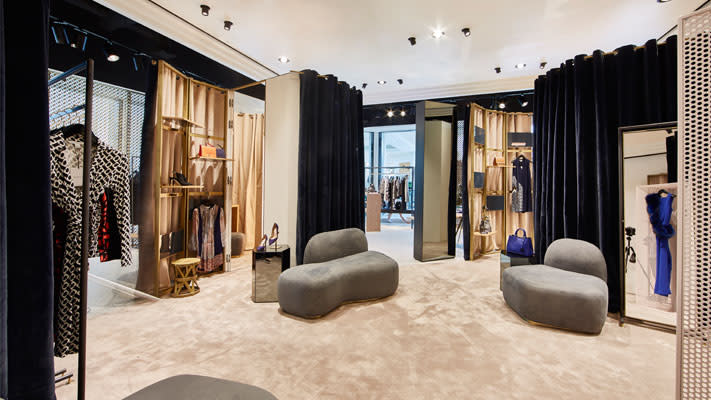 The artfully curated interior space, featuring ultra-chic furniture and fitting rooms with adjustable mirror lighting, showcases the full collection of Diane Von Furstenberg's ready-to-wear apparel, shoes and accessories. In-store stylists are always on hand, with a goal of creating an individualized shopping experience for every DVF woman.
"As a brand, our mission is to put the woman at the center of everything we do," said Paolo Riva, CEO of DVF. "This new store brings a new DVF experience to a vibrant community, at a time of growth and change in the mall and for our brand."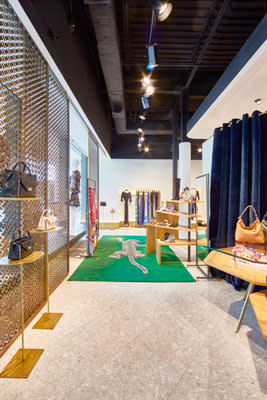 Stop by the store to browse through summer pieces and new arrivals as well as the signature heritage collection, with classic patterns and shapes that define the DVF style. Standout new arrivals include silk slip dresses, over-the-knee suede boots and totes with zip-on clutches.
In addition to displaying the new collections, the space will be used to host curated discussions with women from local businesses and universities, furthering the brand's mission of empowering every woman to feel and look her best.
Photos by Jacob Snavely, courtesy DVF