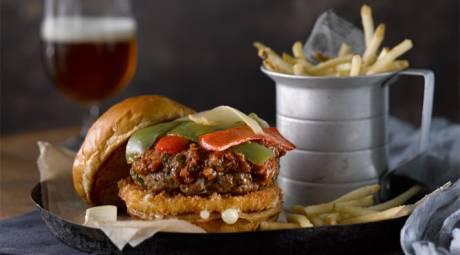 BLACK POWDER TAVERN
1164 Valley Forge Rd
Wayne
Legend holds that the Black Powder Tavern served as a site for George Washington's covert meetings and that it was designated as a secret black powder munitions stash. One thing we know for sure is that Black Powder Tavern is still a gathering place with great food and fine spirits more than 200 years after the encampment.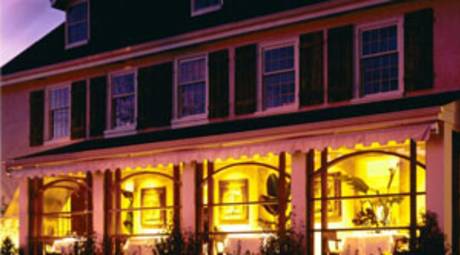 SAVONA RESTAURANT & BAR
100 Old Gulph Rd
Gulph Mills
Savona Restaurant sits just down the road from the Overhanging Rock, site of a pre-Valley Forge encampment for the Continental Army. At one time, the building served as headquarters for Aaron Burr (you may remember him from Hamilton). Today, the restaurant offers modern cuisine and more than 1,200 wine selections in a historic atmosphere.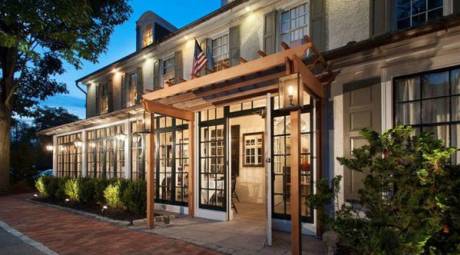 HISTORIC GENERAL WARREN
9 Old Lancaster Rd
Malvern
While most Revolutionary-era sites trace their importance through the Americans, the General Warren (then the Admiral Warren Inne for the French & Indian War hero) was a Tory stronghold where British Loyalists were known to meet. Today the restaurant, which also operates as a bed and breakfast, offers both modern and traditional menu items.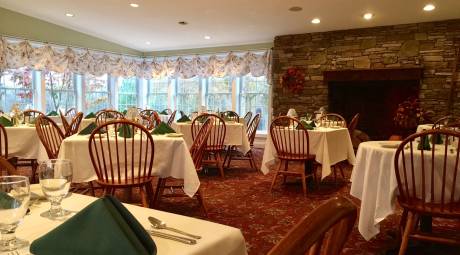 RISING SUN INN
898 Allentown Rd
Telford
In September 1777, with Philadelphia soon to fall to British forces, American Patriots worked to save a symbol of freedom from falling into enemy hands. The bell from the State House, now forever known as the Liberty Bell, was whisked away to Allentown, making a stop at the "Rising Sun" hotel. Today, Telford's Rising Sun Inn serves a mix of American and European classics with a twist, including their signature bison dishes.
Revolutionary History in Montgomery County
Explore Patriot Trails