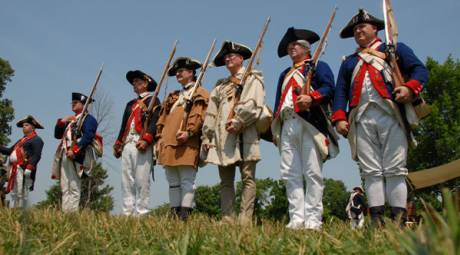 VALLEY FORGE PARK
Any tour of Montgomery County's Revolutionary War sites has to begin at Valley Forge National Historical Park. During its six-month encampment, the Continental Army was transformed from rag-tag militiamen into a well-trained military.
To truly understand the American Revolution, you need to understand Valley Forge, and a guided tour of the park is the best way to learn.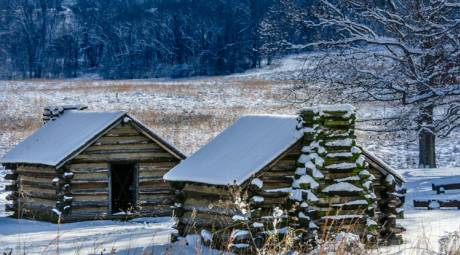 RANGER-LED WALKING TOUR
Learn about the soldiers who once walked the grounds of Valley Forge as your follow in their footsteps for one-quarter mile on a 40-minute, ranger-led walking tour.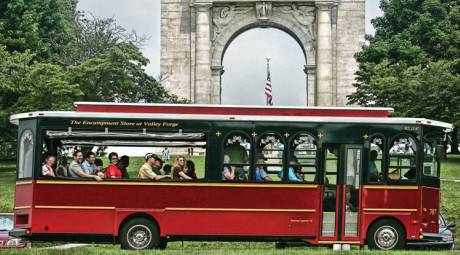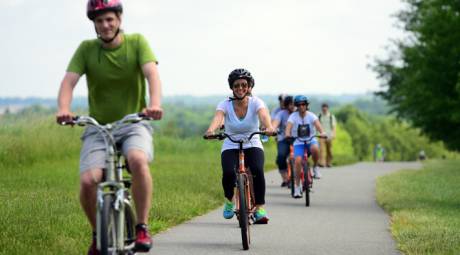 BIKE TOUR
If you have a little more time and a little more energy, a guided bicycle tour is a great way to explore the park. The tours follow a five-mile loop that offers a chance to see some of the most important points in the park. Valley Forge Bike Rental provides the tours so be sure to check their website for seasonal hours. 
DAY 2

Revolutionary History in Montgomery County
Explore Patriot Trails