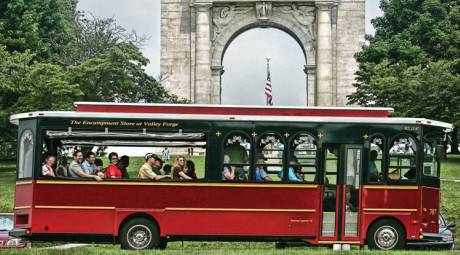 TROLLEY TOURS
A 90-minute trolley tour is a great way to experience the park in the short amount of time. Run by the Encampment Store, these guided tours take you from the Visitor Center to all points of the park, with extended stops at the Muhlenberg Brigade Huts and Washington's Headquarters. Tour times vary by season so be sure to check the Encampment Store's website before planning your visit.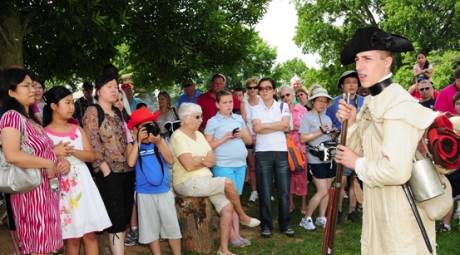 RANGER-LED WALKS
Learn about the soldiers who once walked the grounds of Valley Forge as your follow in their footsteps on a 40-minute ranger-led walking tour. Compared to the struggles during the winter of 1777-8, the quarter-mile walk from the Visitor Center to the Muhlenberg Brigade Huts is a breeze.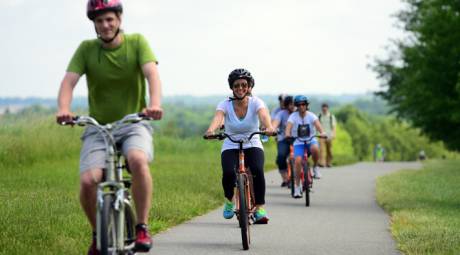 BIKE TOURS
If you have a little more time and a little more energy, a guided bicycle tour is a great way to explore the park. The tours follow a five-mile loop that offers a chance to see some of the most important points in the park. Tours are provided by the Encampment Store at Valley Forge.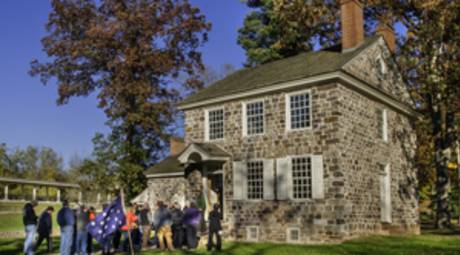 WASHINGTON'S HEADQUARTERS
Groups visiting Washington's Headquarters will enjoy the open house format and the ability to explore the area based on their own interests and time constraints. The complex includes the original building, the restored Valley Forge Train Station, and the Guard Huts.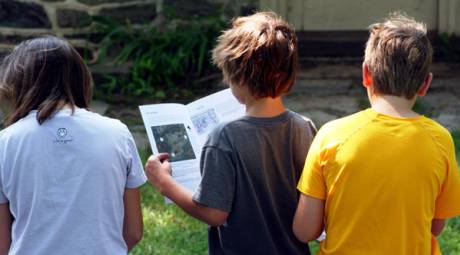 SCHOOL FIELD TRIPS
If you are a teacher looking to bring a field trip to Valley Forge, please visit the official Valley Forge Park website at nps.gov/vafo. The park staff can help arrange a ranger-led tour, self-guided tour or home school program.
LET US HELP
For group itineraries, hotel assistance and general information about visiting the Valley Forge area, our team is here to assist.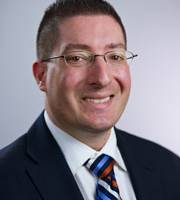 Marc Kaminetsky, CTIS
Director of International Tourism & Convention Sales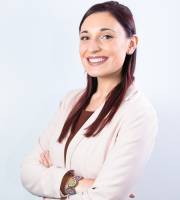 Colleen Selner, CTIS
International Tourism Sales Manager
Valley Forge Park Highlights
Explore More Valley Forge