Historic Homes
Step into the rich history of Montgomery County as you tour the homes that housed key figures in our fight for independence. Explore and experience the county's heritage and 18th century architecture first-hand. From Peter Wentz Farmstead to Washington's Headquarters, check out the places that define Montgomery County's role in the revolution.
GRAEME PARK
Built in 1722, the manor house at Graeme Park became a spot of interest during the American Revolution. The manor was home to Henry Fergusson, a British loyalist, and his wife Elizabeth Graeme, whom he used to pass messages to the Continental Army, including one to George Washington asking for his surrender. Graeme Park was confiscated by the Americans in 1778.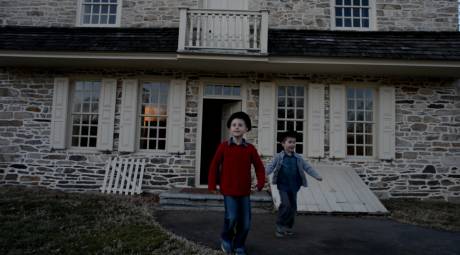 Harriton House
Serving 15 years as Secretary of the Continental and Confederation Congresses, Charles Thomson found his home in the Harriton House for 35 years. Today, surrounded by a spacious park with gardens and a stream, the Harriton House has been restored to reflect Thomson's years in the home.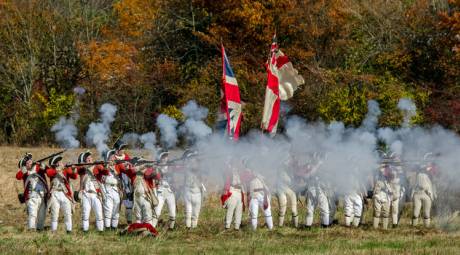 HOPE LODGE
Located adjacent to Fort Washington State Park is Hope Lodge, a historic estate that witnessed the Continental Army's encampment. The home, open for public tours on select Sundays in summer and fall, is home to the annual Whitemarsh Encampment Re-enactment, held annually the first weekend in November to commemorate Washington's encampment that began November 2, 1777.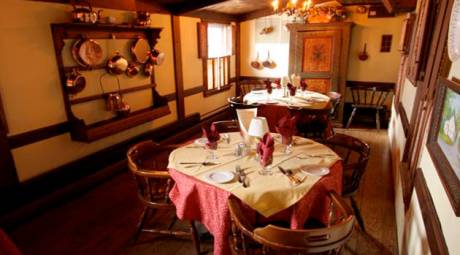 OLD GUARD HOUSE INN
The Old Guard House Inn in nearby Gladwyne dates to the 1790s, just after the Revolution. The tavern rose to prominence under its second owner, John Rawlins, who was a captain of the volunteer rifle company during the War of 1812. Today, the restaurant serves classic Continental and German cuisine in the rustic setting.