Patriot Trails: One Day Tour
George Washington spent six months in Valley Forge, but you only have one day to explore the rich history he left behind. Montgomery County, Pa. is home to not only Valley Forge National Historical Park, but other sites that played an important role in the American Revolution including those that served as Army hospitals, sites of skirmishes, and buildings that were once used as Washington's Headquarters. 
Morning

Any tour of Montgomery County's Revolutionary War sites has to begin at Valley Forge National Historical Park. During its six-month encampment, the Continental Army was transformed from rag-tag militiamen into a well-trained military.
To truly understand the American Revolution, you need to understand Valley Forge, and multiple options are available for guided tours, including 40-minute ranger-led walking tours, 90-minute trolley tours and five-mile bicycle tours.
If you plan to explore Valley Forge on your own, there are several can't-miss sites spread throughout the park, including: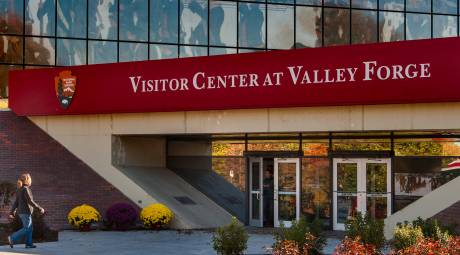 VALLEY FORGE VISITORS CENTER
Open daily from 9 a.m. until 5 p.m. (6 p.m. from mid-June through mid-August), the Visitor Center provides the perfect jumping off point for your tour.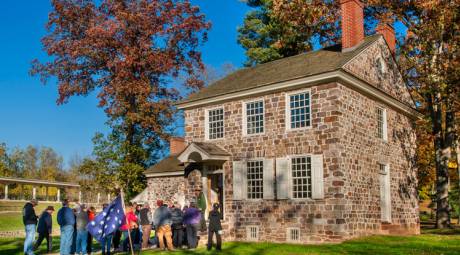 WASHINGTON'S HEADQUARTERS
The small two-story stone building is one of the most-visited areas of the park, open daily from March through December and weekends in January and February.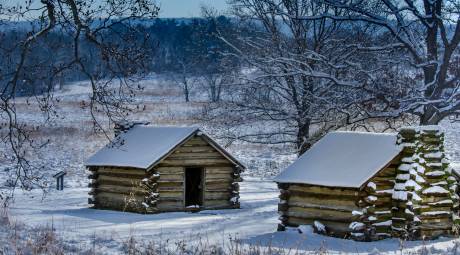 MUHLENBERG BRIGADE HUTS
The reconstructed huts show what daily life was like in camp as the soldiers fought disease, starvation and weather.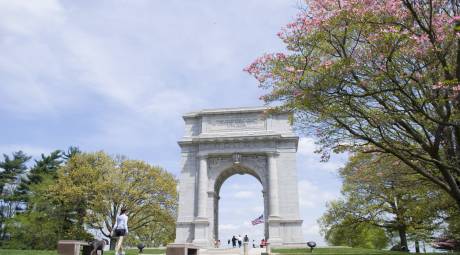 UNITED STATES NATIONAL MEMORIAL ARCH
Standing tall above the rest of the park, the Arch is a tribute to Washington's arrival in Valley Forge and is modeled after triumphal monuments of ancient Rome.
Afternoon

A visit to the park will take most of the morning. With a stop for lunch, that means you only have time for one more stop in the afternoon. Here are a few options: