Gardens and Parks
Montgomery County's history isn't only labelled in monuments and manors. The nature and trails woven throughout the county also speak to the diverse and rich heritage of the county. Walk through the gardens and parks that have been a part of our area for generations.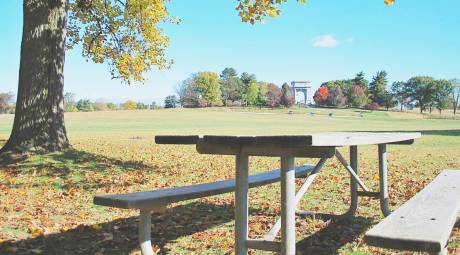 VALLEY FORGE PARK
Valley Forge National Historical Park was created to preserve our nation's history and tell the story of the Continental Army during the winter of 1777-78. The park is also home to more than 20 miles of trails and there is no better place to picnic than the historic grounds. Take a tour of Valley Forge's history and explore all the grounds have to offer.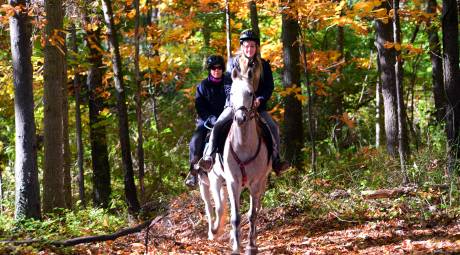 EVANSBURG STATE PARK
Hike where Washington walked at Evansburg State Park. With fishing, hiking, an equestrian trail, and picturesque picnic spots, explore the trails and take a tour of the Indenhofen Farm and Warren Z. Cole house.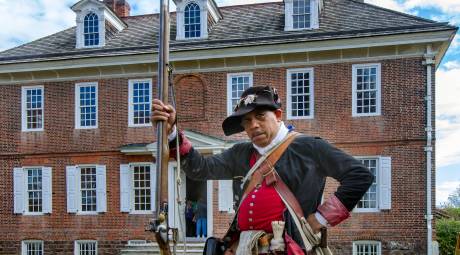 FORT WASHINGTON STATE PARK
The site of the Whitemarsh Encampment of 1777, Fort Washington State Park is home to Fort Hill and Militia Hill, where the Pennsylvania Militia was stationed. Although there are no remaining traces, the park features 3.5 miles of trails to explore and the Clifton House, a museum and library run by the Fort Washington Historical Society.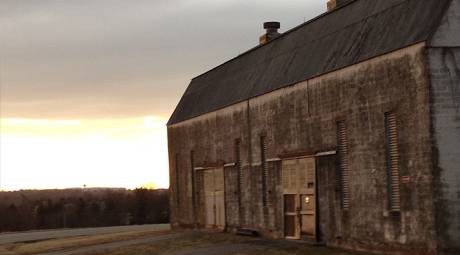 NORRISTOWN FARM PARK
With over seven miles of paved trails and natural rustic trails, take in the mid-18th century buildings and the deep manufacturing and agricultural history of the park. The park's ground includes woodsy trails, fields, picnic pavilions, and streams and offer recreational activities.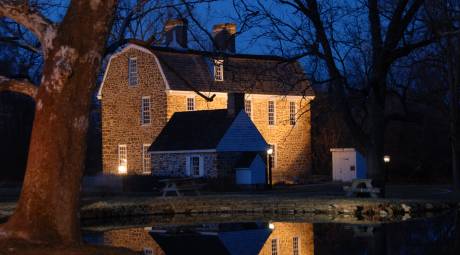 GRAEME PARK
Although no battles were fought at Graeme Park, the grounds played a key role in the revolution. The manor home was owned by Henry Hugh Fergussen, a British loyalist who used his wife, Elizabeth Graeme to pass messages to the Continental Army. The colonial manor house remains largely unchanged and is available for tours. The historic grounds of the park are free to visit anytime, with open areas, streams, ponds and picturesque trails for any season.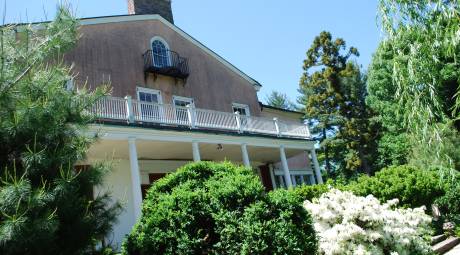 HIGHLANDS MANSION & GARDENS
Explore early 20th century architecture, with the Highlands Mansion & Gardens' Georgian design and two-acre formal garden encompassed by stone walls. Tours of the property are offered each weekday.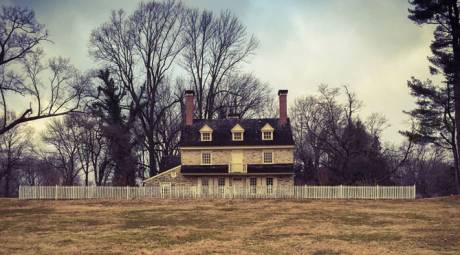 HARRITON HOUSE
Serving 15 years as Secretary of the Continental and Confederation Congresses, Charles Thomson found his home in the Harriton House for 35 years. Today, surrounded by a spacious park with gardens and a stream, the Harriton House has been restored to reflect Thomson's years in the home. Today, the restored 1704 house and large park are open to the public as an historical and cultural resource providing students and the public a variety of programs.