DIGITAL MARKETING
Claim Your Place on ValleyForge.org
ValleyForge.org is one of the fastest growing websites in the tourism industry, seeing nearly 90% growth in visitation in each of the last three years. See what that means for your business: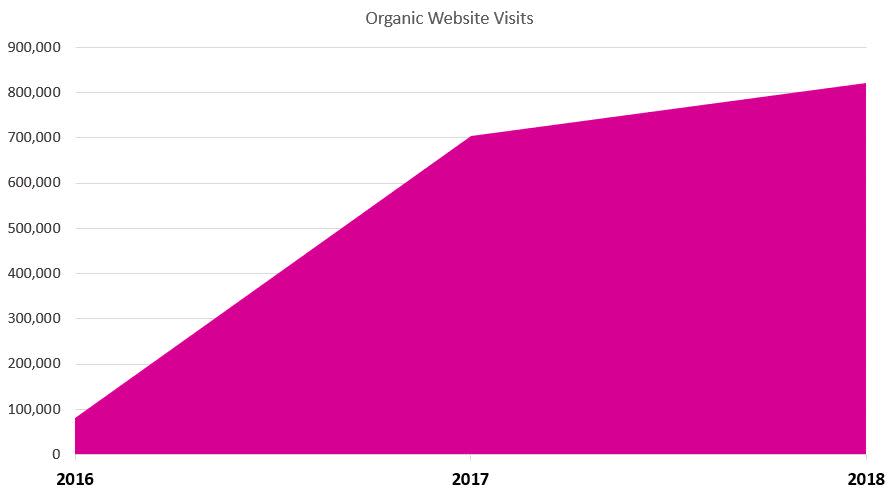 686,122 ANNUAL VISITORS & GROWING
ValleyForge.org recorded 686,122 unique users in 2018. Those users visited the site more than 1.8 million times.
OVER 173,000 MEMBER LISTING VIEWS
Every member gets a listing on ValleyForge.org. Last year, users viewed our member listings more than 173,992 times. That equals:
476 listings viewed every day.
105,631 potential customers
259,274 CALENDAR OF EVENTS VIEWS
Our calendar of events is one of the most visited sections of ValleyForge.org, and members can add events at any time.
In 2018, the calendar of events was viewed more than 259,000 times, with 175,000 views of individual event listings.
That's how membership can help drive attendance to your events.
HOW DOES THIS BENEFIT MEMBERS?
Our website is built to drive business for our members. ValleyForge.org and its branded microsites have more than 900 pages of content, and each of those pages had one of three goals:
Drive users to member listings
Drive users to view member events
Drive users to view/order one of our member-centric publications

Whether you are a national park or local bakery, you will have the same listing on our site and the same inclusion on our content pages. That means more impressions for your business and, ultimately, more customers.