MONTGOMERY COUNTY HOTELS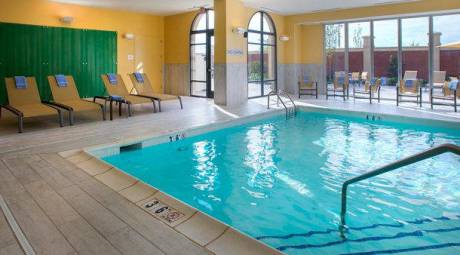 COURTYARD BY MARRIOTT PHILADELPHIA LANSDALE
1737 Sumneytown Pike
Lansdale, PA
Would-be chefs who want a full roster of classwork at the Culinary Arts Institute of Montgomery County Community College can nest into this hotel for easy multi-day access.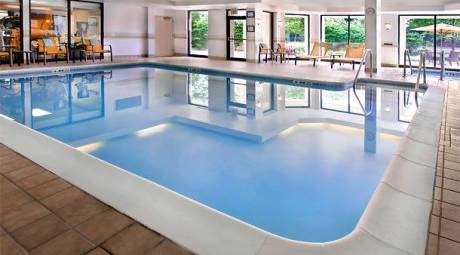 COURTYARD BY MARRIOTT PHILADELPHIA PLYMOUTH MEETING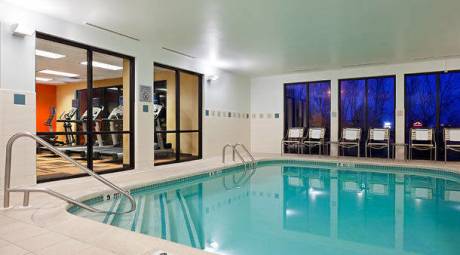 COURTYARD BY MARRIOTT PHILADELPHIA VALLEY FORGE / COLLEGEVILLE
600 Campus Drive
Collegeville, PA
The outdoor shopping of nearby Philadelphia Premium Outlets may leave you feeling a little chilled, but the warm water in the indoor pool provides a relaxing respite.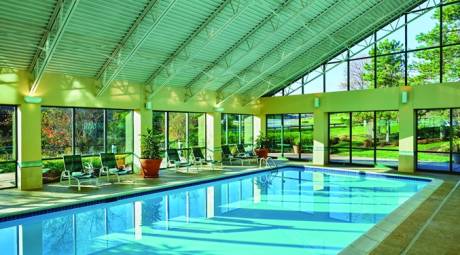 DOUBLETREE SUITES BY HILTON HOTEL - PHILADELPHIA WEST
640 Fountain Road
Plymouth Meeting, PA
This comfortable and well-appointed hotel, with indoor pool, is less than a two-minute drive from Plymouth Meeting Mall.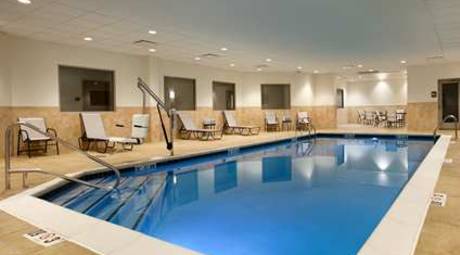 HAMPTON INN LIMERICK
430 Limerick Trappe Road
Limerick, PA
Two golf courses - Landis Creek and Turtle Creek - are only a short "drive" away from this hotel, opening the door for a great winter golf weekend. Even the kids can come; Turtle Creek also has a nine-hole chip and putt.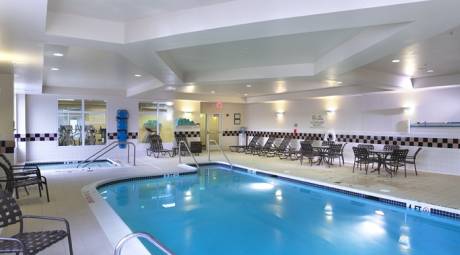 HILTON GARDEN INN PHILADELPHIA / FORT WASHINGTON
530 West Pennsylvania Avenue
Fort Washington, PA
A quick zip to the northeast puts visitors in the Bryn Athyn Historic District, which has enough treasures to warrant an overnight stay and more arts and culture after a restful night's sleep.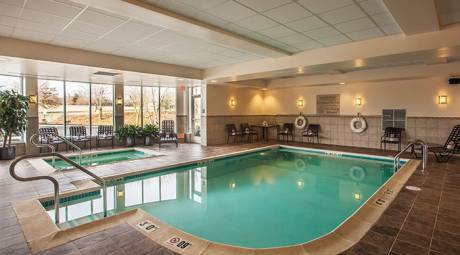 HILTON GARDEN INN VALLEY FORGE
500 Cresson Boulevard
Phoenixville, PA 19460
The Greater Philadelphia Expo Center has a number of multi-day shows this January, February and March. To get the most out of each show, plan to attend all the days, using this hotel as home base.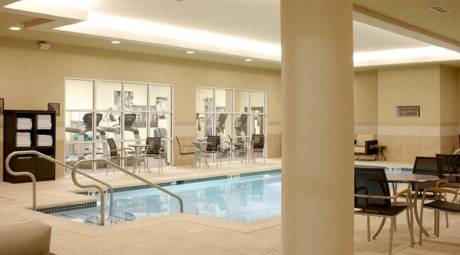 HYATT HOUSE KING OF PRUSSIA
240 Mall Boulevard
King of Prussia, PA
The indoor pool is adjacent to the hotel's fitness center, so after an extensive workout and a quick shower, a few laps provide a refreshing cool-down.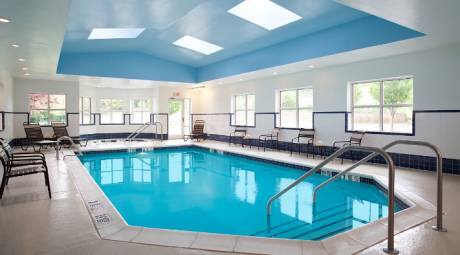 HYATT PLACE - PHILADELPHIA / KING OF PRUSSIA
440 American Avenue
King of Prussia, PA
This section of King of Prussia is home to many corporate offices and commercial properties, making the Hyatt a handy headquarters for business travelers.
PHILADELPHIA MARRIOTT WEST
111 Crawford Avenue
West Conshohocken, PA 19428
High-quality restaurants covering various cuisines are a prime reason to schedule a weekend in Conshohocken. The close proximity of major highways (I-76, I-476) puts visitors within easy reach of engaging history, arts and nightlife.
SHERATON VALLEY FORGE
480 North Gulph Road
King of Prussia, PA
The Sheraton is close enough to Valley Forge National Historical Park that if General Washington were still onsite, he could smell the distinct perfume of chlorine.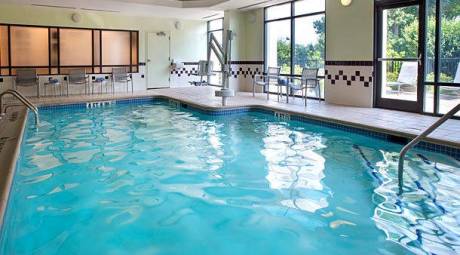 SPRINGHILL SUITES BY MARRIOTT PHILADELPHIA PLYMOUTH MEETING
430 Plymouth Road
Plymouth Meeting, PA
This property's proximity to the Pennsylvania Turnpike makes it a convenient hopping-off point for just about every adventure Montgomery County holds.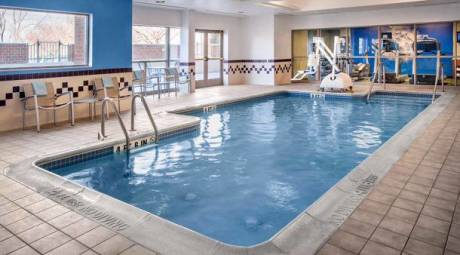 SPRINGHILL SUITES - WILLOW GROVE
2040 Maryland Avenue
Willow Grove, PA
Tourism opportunities in Horsham are plentiful, including the nearby Harold Pitcairn Wings of Freedom Museum.
STAYBRIDGE SUITES - PHILADELPHIA VALLEY FORGE
88 Anchor Parkway
Royersford, PA
If any of the winter events at Ursinus College require an overnight for parents or friends, this hotel makes it easy, with the added benefit of an indoor pool.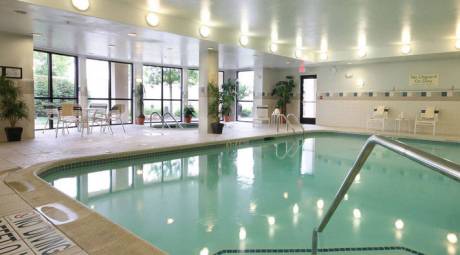 COURTYARD BY MARRIOTT PHILADELPHIA MONTGOMERYVILLE
544 Dekalb Pike
North Wales, PA
PineCrest Country Club, currently operating under winter rules (and prices), is about a five-minute drive from this property. A winter's weekend of golf is a great way to brush up on the finer points of the game, well in advance of the spring.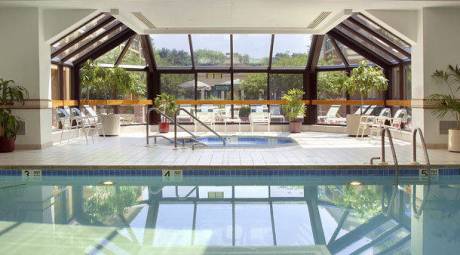 COURTYARD BY MARRIOTT PHILADELPHIA WILLOW GROVE
2350 Easton Road, Route 611
Willow Grove, PA
If this winter has you attending a wedding at the popular Manor House at Commonwealth in Horsham, a stunning venue, this hotel provides easy access.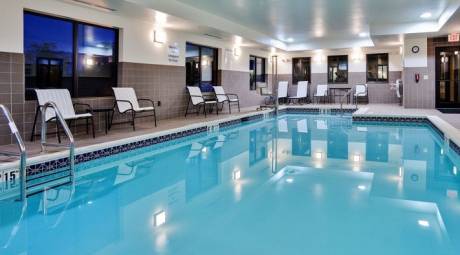 HOLIDAY INN EXPRESS & SUITES LIMERICK - POTTSTOWN
NEARBY HOTELS