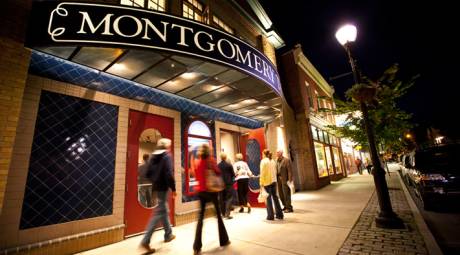 "THE GREAT AMERICAN TRAILER PARK CHRISTMAS MUSICAL"
November 19 through December 13
Montgomery Theater
In "The Great American Trailer Park Christmas Musical" the fictitious residents of Armadillo Acres celebrate December like nobody else. It's is a cat-fightin', sun-worshippin', chair-throwin' great time... with tinsel and Keg Nog.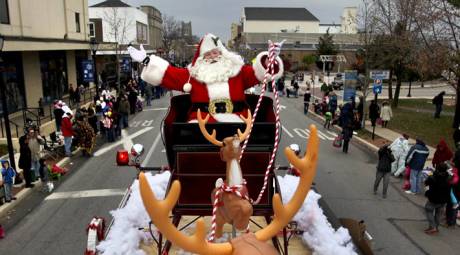 MARDI GRAS PARADE
November 21
West Main Street and Mitchell Avenue
Sure, Mardi Gras is the spring, but for 65 years, Lansdale has no problem moving it to November. The 2015 theme is Holidays at the Beach, a perfect setting for "Sandy" Claus. The parade kicks off at 1 p.m. on November 21.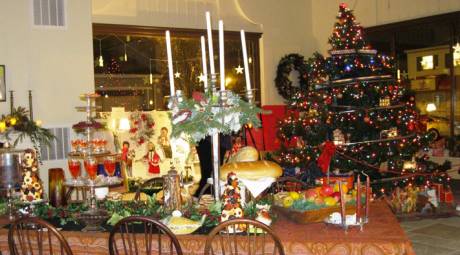 HOLIDAY TREE DISPLAY
November 27 through December 19
The Hager & Schultz Building
Lansdale businesses take a creative approach to greens, lights, tinsel, ornaments and other frills. In prior years, more than 50 trees on display have ranged from homespun traditional to way-out wacky.
TREE LIGHTING
December 4
Railroad Plaza
Before the tree springs to electric life, a talented choir sings, setting the proper mood. Santa then adds his particular brand of jolly, and free refreshments are served.
"THE CHRISTMAS GAZEBO"
December 4 - 13 
DCP Theatre
This touching play shows how a small act of beauty can change an entire town's outlook. Can the town's dilapidated gazebo be saved before its scheduled demolishment?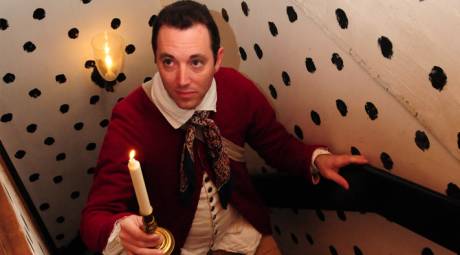 CANDLELIGHT TOURS
December 5
Peter Wentz Farmstead
Soft candlelight greets visitors as they enjoy Colonial music, seasonal decorations farm animals and a visit from a Pennsylvania-German version of St. Nicholas, all in fur.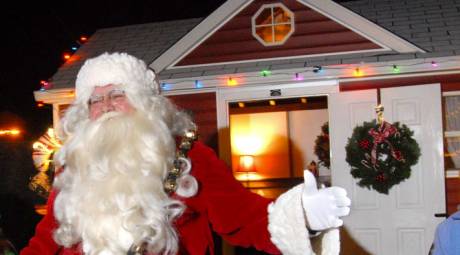 SANTA HOUSE
December 5 - 19
West Main and Madison Streets
St. Nick takes up residence to receive wish lists and pose for selfies. Parents who want Santa pictures that are unique (and economical) can get them here.
MERRY TUBA CHRISTMAS CONCERT
December 6
Railroad Plaza
Not all Christmas music goes "rum-pa-pum-pum." Two brass ensembles bring an oom-pah feel to traditional holiday tunes in this unusual concert on December 6 at 1:15 p.m.
MENORAH LIGHTING
December 6
Railroad Plaza
Lansdale marks the first night of Hanukkah with the lighting of a giant menorah at 6 p.m. Music is provided by the unique sounds of Horns of Hanukkah.
NEARBY SHOPPING
The Lansdale area is great for seasonal shopping. Visit the following for some of your December necessities: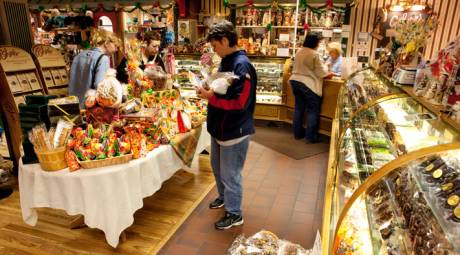 ASHER'S CHOCOLATES
Souderton
The retail side of the factory has boxes of bonbons and buckets of bark to tuck under the tree or slip into a stocking. Hours are Monday to Friday, 9:30 a.m. - 5 p.m.; Saturday, 10 a.m. - 4 p.m.
BUSTARD'S CHRISTMAS TREES
Lansdale
The Bustard family has been selling trees since 1929, and they clearly know their stuff. An 18.5-foot Douglas fir from the Bustard orchard is 2015's official White House Christmas Tree. Daily hours are 9 a.m. - 9 p.m.