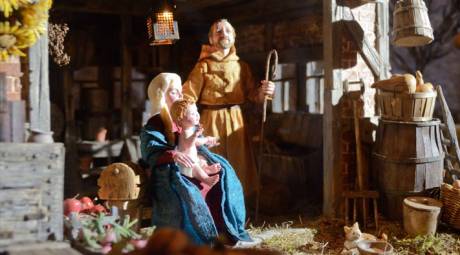 CRÈCHE DISPLAY
November 27 through January 10
Glencairn Museum
This display showcases nativity scenes that reflect numerous cultural and spiritual traditions. The artists have made extensive use of locally available material, such as clay, grass, cornhusks, bark, gourds, and even coconuts.
TRIM THE TREE
December 1
Cairnwood Estate
The curators at Cairnwood Estate invite the public to come and help them dress the mansion for the holidays. The morning begins with a light breakfast before the hanging of the bling.
ADVENT ART WORKSHOP
December 5
Glencairn Museum
The purpose of this learning session is to teach even novices the fine art of calligraphy, specifically Irish insular uncial script. To underscore the celebration of Advent, the text being illustrated is the psalm prophesy of the Nativity.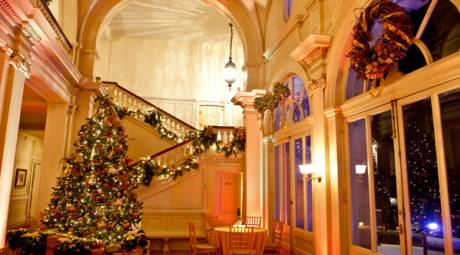 CAIRNWOOD BY CANDLELIGHT
December 10
Cairnwood Estate
Swathed in holiday lighting and resplendent with luscious greens and festive décor, the estate opens all three floors, including the servant's quarters and tower. Taking center stage is a two-story Christmas tree adorned with more than 3,000 lights and 300 pieces of sugared fruit.
CHRISTMAS SING CONCERT
December 15
Glencairn Museum
The museum continues a Pitcairn family tradition and hosts the "Glencairn Sing," a Christmas concert open to the public. Accompaniment is by current and former members of the Philadelphia Orchestra.