HOLIDAY MOVIES
December 5, 9, 17 & 19
Ambler Theater
The run of holiday movies begins with Elf (December 5) and continues with White Christmas(December 9), accompanied by a singalong with the Ambler Symphony. Gremlins (December 17) and How the Grinch Stole Christmas (December 19) follow.
PENN GLEE CLUB
December 5
Morris Arboretum of the University of Pennsylvania
The Penn Glee Club tunes up for this winter tradition, presenting a lively and diverse set list. From November 28 to January 3, the Holiday Garden Railway is charmingly dressed in its wintry finest.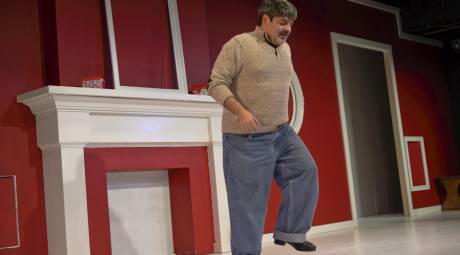 BEHIND THE MUSIC: HOLIDAY TUNES
December 8 - 27
Act II Playhouse
Act II presents two holiday-themed entertainments. Behind the Music: Holiday Tunes glides through the season's most hummable songs. Murray the Elf and the Case of the Gruesome Gumdrops (December 18–27) blends mystery with comedy geared toward the five-and-ups (and their parents).
SANTA ARRIVES BY TRAIN
December 10
Ambler Train Station
Mr. Kringle exits the train, walks up Butler Avenue and takes a seat at the new Borough Hall, ready to spend 1:1 time with the kids.
TREE LIGHTING
December 12
Butler Ave & Main St
Ambler Borough holds its first-ever official tree lighting, preceded by a 4 p.m. parade of impressive Clydesdale horses. The big tree, outside Gypsy Blu (34 East Butler Avenue), comes to colorful life at 7 p.m.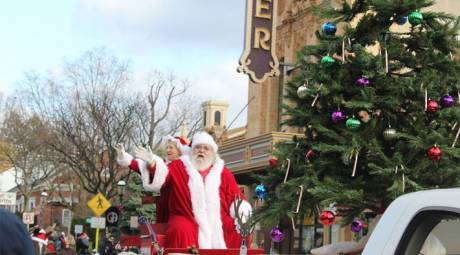 HOLIDAY PARADE
December
Butler Avenue becomes the North Pole during the annual Holiday Parade. Santa Claus himself will ride through the streets along with floats, musicians and much more.
Ambler Dining
Ambler's dining scene earns high ratings in just about every cuisine imaginable. After a winter's night on the town, a meal here is the ideal capper: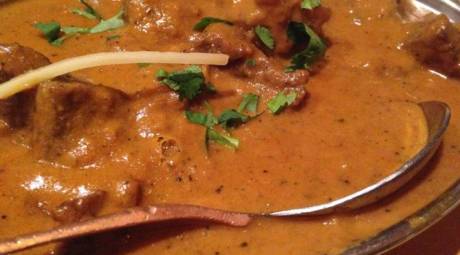 SAFFRON INDIAN KITCHEN
60 E Butler Ave
Ambler, PA 19002
Saffron Indian Kitchen brings signature dishes from Asia to Ambler. Try the bhajai, an appetizer of onions deep-fried in chickpea batter. The chicken tiki masala and the korma bowls are also great choices.
FROM THE BOOT
110 E Butler Ave
Ambler, PA 19002
For nearly two decades, From the Boot has been serving the finest Italian cuisine. The ravioli Siciliano (black lobster ravioli with proscuitto, red onion and vodka sauce) is always a good choice.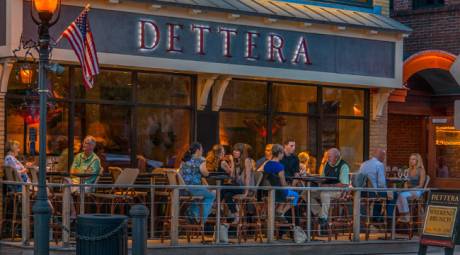 DETTERA RESTAURANT & WINE BAR
129 E Butler Ave
Ambler, PA 19002
With fine wine and great food, Dettera is the perfect place to unwind after a day strolling through Ambler. The seasonal menu includes many great options in fall, including the peanut pumpkin endive salad and the ricotta cavatelli with butternut squash.
BRIDGET'S STEAKHOUSE
8 W Butler Pk
Ambler, PA 19002
Bridget's Steakhouse offers a first-class dining experience on every visit. If dining out with your special someone, try one of the Butcher Blocks meals for two. The Bridgets Best features a 10-ounce filet in shitake reduction and 14-ounce New York strip steak in truffle butter.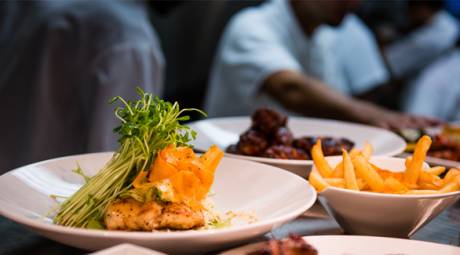 THE LUCKY WELL
111 E Butler Ave
Ambler, PA 19002
Food Network star Chef Chad Rosenthal brings barbece to downtown Ambler at the Lucky Well. Enjoy all of your slow-cooked favorites like St. Louis-style ribs, pork shoulder, beef brisket and grilled wings.
EL LIMON
38 E Butler Ave
Ambler, PA 19002
One of Montgomery County's favorite Mexican restaurants, El Limon offers top-notch south-of-the-border flavor. Loaded nachos, burritos and tacos all come highly recommended.