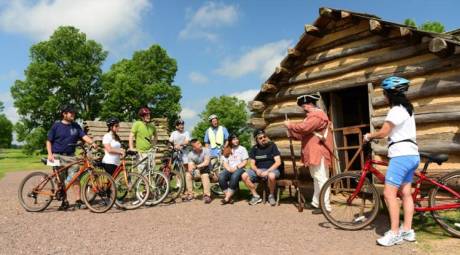 VALLEY FORGE NATIONAL HISTORICAL PARK
1000 N. Outer Line Dr
King of Prussia
Valley Forge is a name that every American learned as a child. In December 1777, General George Washington led a weary Continental Army into winter quarters along the Schuylkill River. Today, Valley Forge National Historical Park is dedicated to telling the story of the encampment and the soldiers who spent the hard winter in Montgomery County.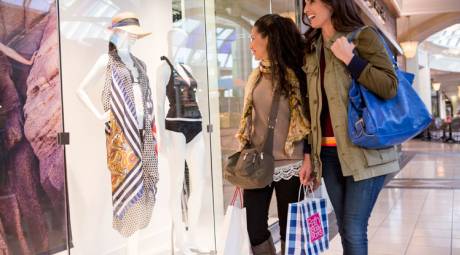 KING OF PRUSSIA MALL
160 N. Gulph Rd
King of Prussia
Montgomery County is home to the largest shopping mall on the east coast, the King of Prussia Mall. With more than 400 stores, restaurants and kiosks spread across 2.3 million square feet of retail space, the Mall is great place to hang out after your round.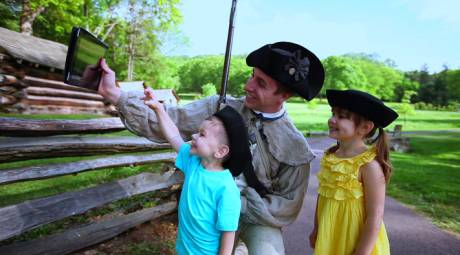 PATRIOT TRAILS
Throughout Montgomery County
Discover history like never before as you explore Patriot Trails, web-based Revolutionary War tours that take you from Valley Forge to historic sites throughout Montgomery County. Bring the kids for a family fun afternoon or explore on your own after you play 18.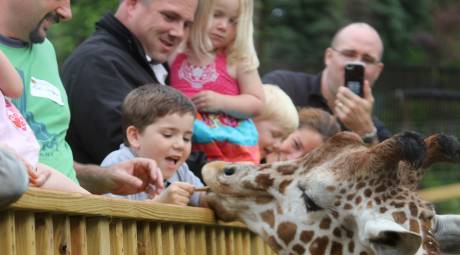 ELMWOOD PARK ZOO
1661 Harding Blvd
Norristown
Get an up-close look at some of nature's most curious creatures in the giraffe-feeding area, an unforgettable experience for children and parents, alike. The Zoo isnt' just for kids, either. The TreeTop Adventure Course is a challenging series of zipline and obstacles for all ages.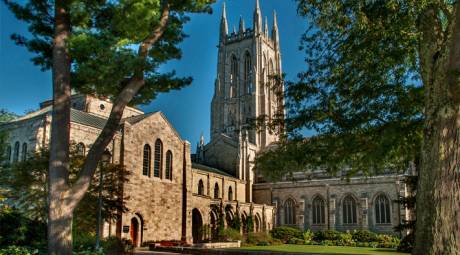 BRYN ATHYN HISTORIC DISTRICT
The three buildings that make up this National Historic Landmark feature some of the most beautiful architecture in the county. Glencairn Museum houses a global collection of religious artwork. Cairnwood Estate is the palatial mansion of John Pitcairn and is open for tours. The stunning Bryn Athyn Cathedral is the cornerstone of the New Church, an international Christian denomination.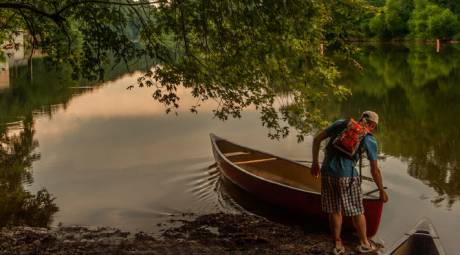 JOHN JAMES AUDUBON CENTER AT MILL GROVE
1201 Pawlings Rd
Audubon
The three-story former home of John James Audubon serves as a museum that includes original artwork by Audubon, rotating exhibits and a large collection of avian taxidermy. After avoiding water hazards all day, take a guided canoe trip along the Perkiomen Creek (offered seasonally) for a truly unique view of Montgomery County.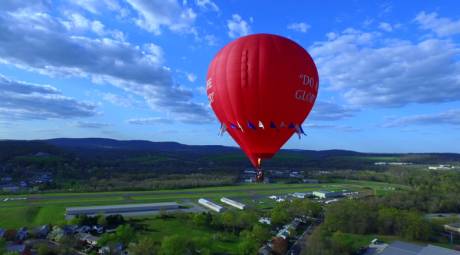 UNITED STATES HOT AIR BALLOON TEAM
1149 Glasgow St
Pottstown
Explore Montgomery County from high above on a ride with the U.S. Hot Air Balloon Company. Rides begin at the Pottstown Municipal Airport and the one-hour flights offer picturesque views of the Schulykill River, the Philadelphia skyline and Montgomery County's towns and villages. Flights are offered at dawn so you can be back before your tee time.
VALLEY FORGE CASINO RESORT
Valley Forge Casino Resort is Montgomery County's premier entertainment destination. Grab dinner and drinks at the Valley Tavern. Try your luck on the slot machines. See some of the country's biggest starts perform at the Music Fair. Or catch a performance of Dueling Pianos at The Vault. 
PHILADELPHIA PREMIUM OUTLETS
18 W. Lightcap Rd
Pottstown
The Philadelphia Premium Outlets open a door to a whole new shopping experience. The open-air mall features more than 150 of the top brands, all at discount prices up to 65-percent off every day. Be sure to check out the golf apparel at Nike, Adidas, Under Armor and Puma.