Lower Gwynedd Pike Fest: 9/14
Spring House, PA
After a successful debut in 2016, Pike Fest returns to Lower Gwynedd Township on September 14, 2019. More than 4,000 guests attended the inaugural event, tasting food from local restaurants, shopping at Montco artisans and vendors, and enjoying the area's top bands and entertainers.
Conshohocken Fun Fest: 9/21
Fayette Street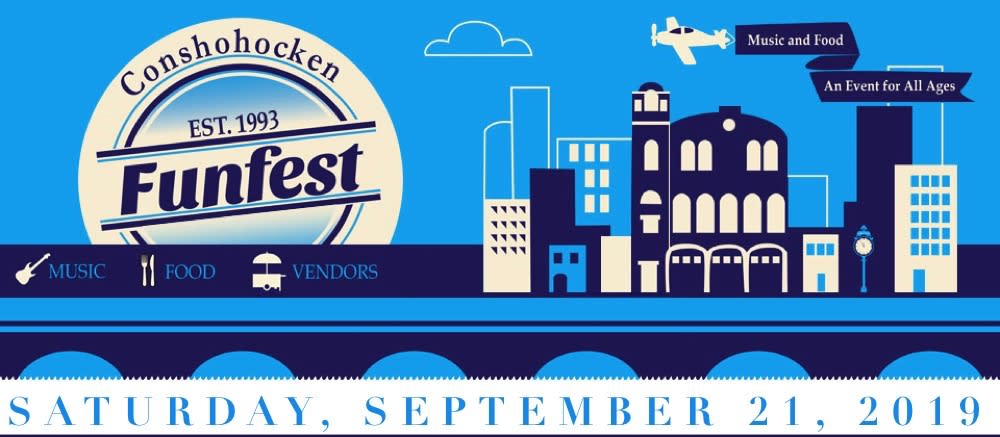 Conshohocken Fun Fest is the borough's annual family party. The day includes a morning 5k run, live music and entertainment, a children's area, local crafters, and of course, great food. The event is held along Fayette Street between First and Sixth Avenues.
Harriton Farmstead Fair: 9/28
Harriton House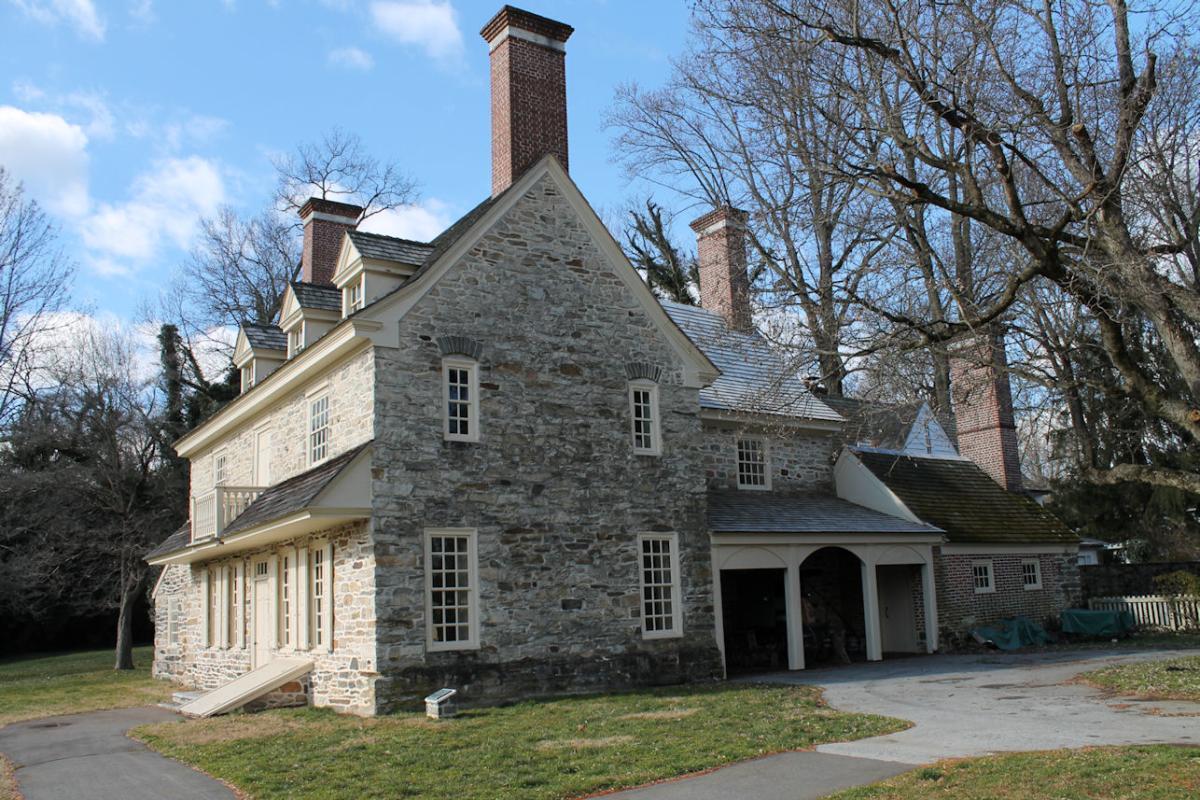 Now in its 29th year, the Harriton Farmstead Fair is a celebration of colonial America. See soldiers and muskets from the Revolutionary War, hear the sounds of traditional folk music, watch demonstrations of historic trades like blacksmithing, stone carving, and spinning, and shop for crafts and antiques on the grounds of Harriton House.
Whitpain Community Festival: 9/28
Montgomery County Community College
Held at the Montgomery County Community College in Blue Bell, Whitpain Township's annual Community Festival is a day of family fun that includes pony rides, laser tag, hayrides, a petting zoo and more. There's also a beer garden for the adults, and the day concludes with a spectacular fireworks display.
Skippack Days: 10/5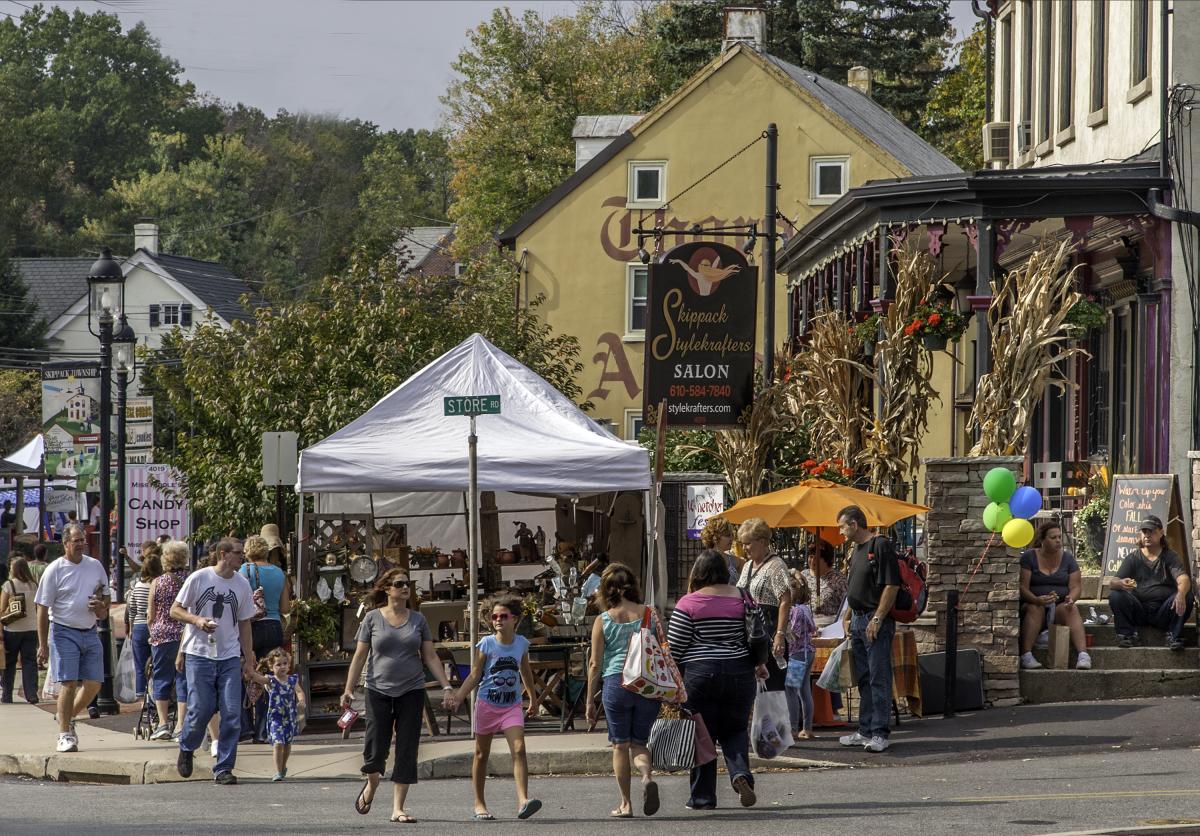 The largest event of the year for Skippack Village, the annual Skippack Days festival features artisans and crafters, great food and live entertainment lining the Village streets. 
Inside the community of Glenside is the historic Keswick Village. The European inspired community in Eastern Montgomery County hosts its annual Fall Festival on October 5th with events that include live music, craft beer, local artists and special activities for kids.
Apple Butter Frolic: 10/5
This popular autumn festival, hosted by the Mennonite Heritage Center, has been enjoyed by the local community for over 40 years. The frolic is an opportunity to learn how Mennonites and their neighbors lived 100 or more years ago, with folk craft demonstrations, horse and wagon rides, and delicious Pennsylvania German food.
Scarecrow Walk: 10/5 - 10/31
Morris Arboretum's 12th Annual Scarecrow Walk & Design Contest is back! This year the festival will be celebrating these iconic symbols of autumn with the theme of A Moment in Time. Come and vote for your favorite entries to win cash prizes this October. 
All Hollow's Eve Fall Festival: 10/19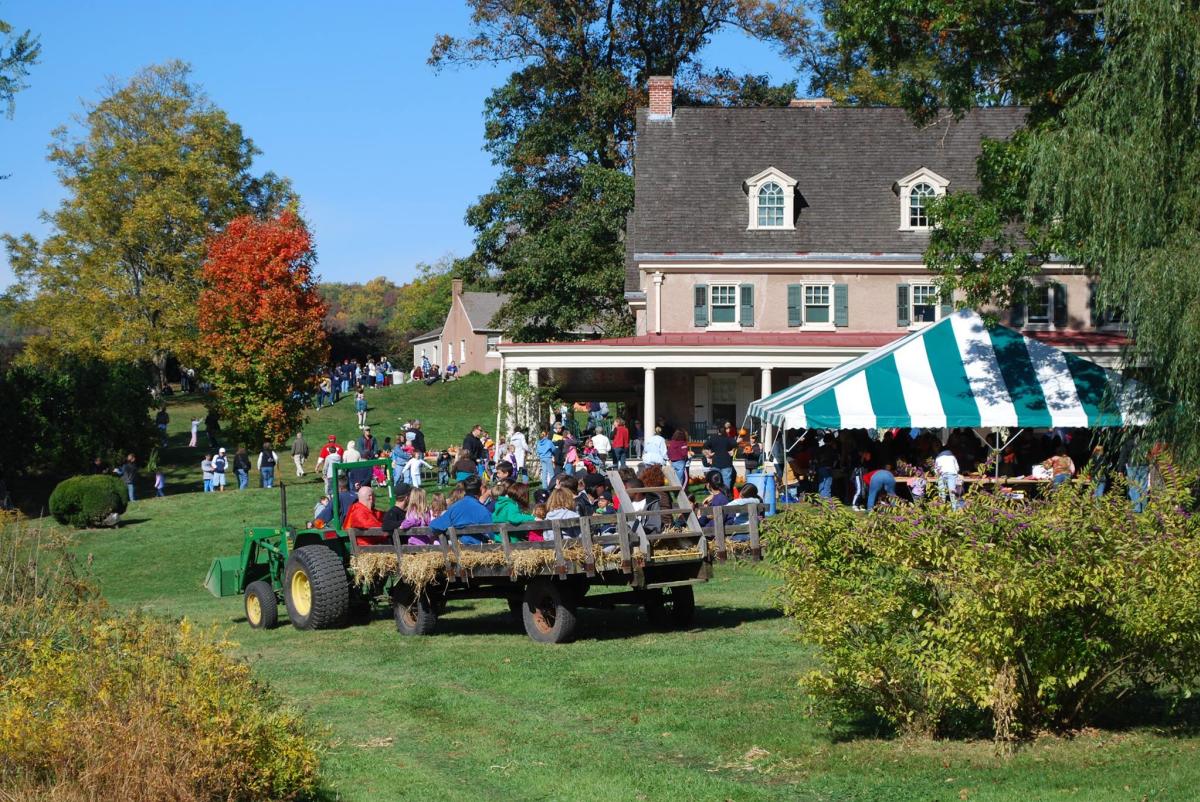 Bring the family for a day of fun on the farm at the Pennypacker Mills All Hallow's Eve Fall Festival. The event features old-time fun including tractor-pulled hayrides, pumpkin painting, corn shucking, apple pressing and more. 
The Gothic-inspired Glencairn Museum plays host to its annual Medieval Festival each October. The event captures the spirit of Medieval Europe with sword fights between armor-clad knights, music from wandering minstrels, and stained glass window making demonstrations.
More Things to Do This Fall