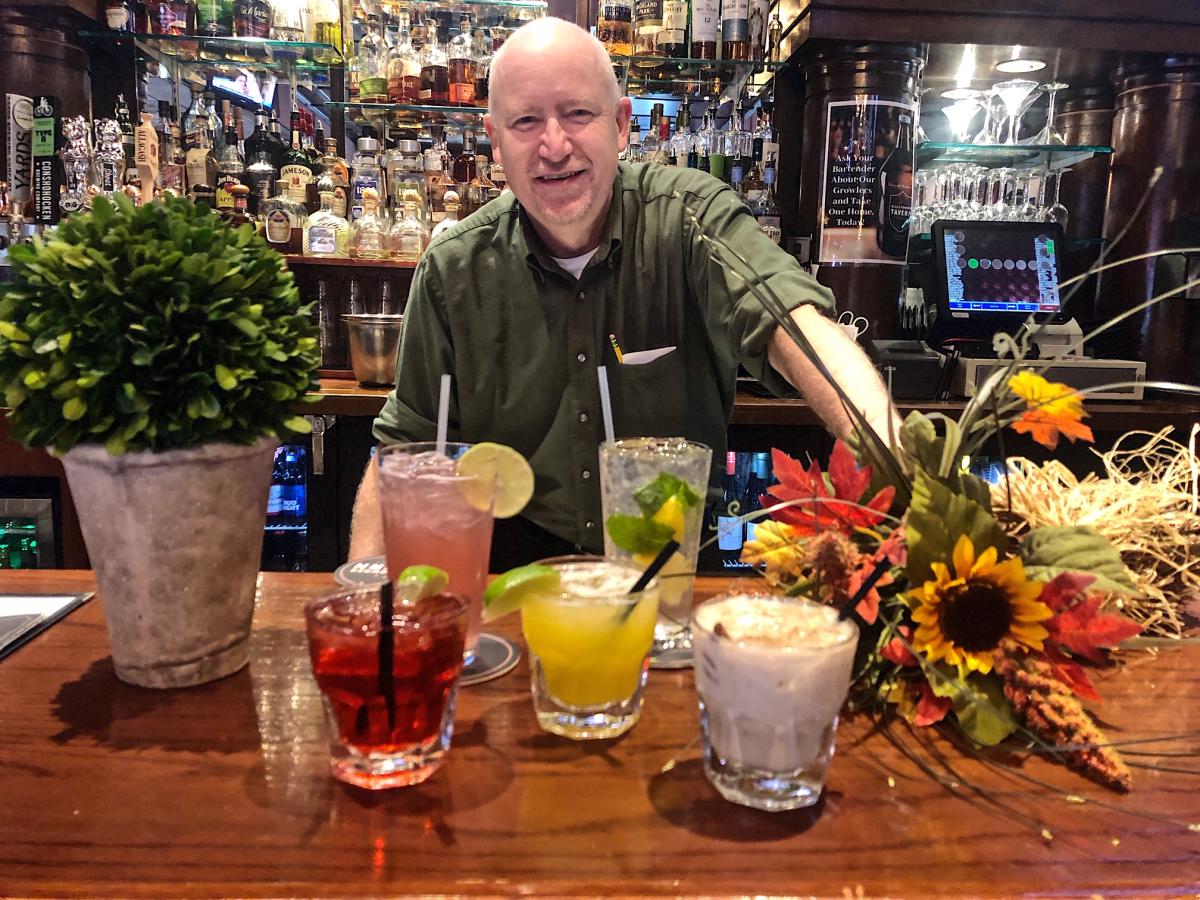 This fall, Black Powder Tavern will be featuring a selection of 10 new fall cocktails hand-crafted by Thomas Deems (pictured).  One of the new cocktails is called "Pumpkin Time Again" which features Pearl Vodka, Kahlua, pumpkin spice creamer and clove.
The mixologists at The Farmer's Daughter have skillfully crafted a magnificent martini to guard against dipping temperatures. It's an interesting blend of pear and ginger that balances the fruit's natural sugars with a bold dash of fall.
During the autumn, Southern Cross Kitchen unveils its seasonal drink offerings. Last year's fall drinks included "Don't Call Me Brandy" which is made from cognac, apple butter, and apple cider. Another favorite is "Harvest Thyme" which is pictured above and features Bacardi, ginger, pumpkin puree, apple cider, and fresh thyme. Don't you get warm just thinking about it?
Cinderella pumpkins, cinnamon and brown sugar give Cardinal Hollow Winery's pumpkin wine its signature flavor. Don't miss out, this wine is only available in the fall.
More Things to Do This Fall