SPEAKER SERIES: FRIENDS OF VALLEY FORGE PARK
Feburary 2
Washington Memorial Chapel
These monthly discussions at Washington Memorial Chapel draw history buffs from all over Montgomery County. The February 2 presentation at 7 p.m. addresses Fort Mifflin, its history, construction and attack during the Revolutionary War, where British forces bombarded it for weeks.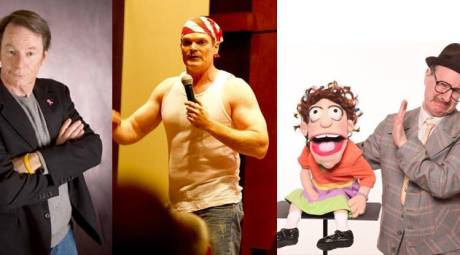 STAND-UP COMEDY
February 4 - 6
Act II Playhouse
Act II has a seating capacity of 130, meaning two things: There is literally no bad seat in the house. And tickets to popular shows go very quickly. The weekend of February 4-6, gives those abs -and funny bones - a healthy workout with three nights of stand-up comedy.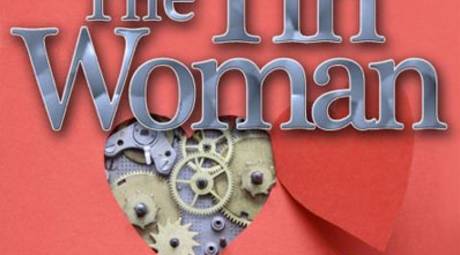 THE TIN WOMAN
Opening February 5
DCP Theatre
Opening February 5 at DCP Theatre, The Tin Woman, is a comedy/drama that revolves around the recipient of a heart transplant and the family that donated it. Based on a true story, the moving script uses humor and pathos to explore loss, family, and what it means to be given new life. The run is limited, with closing night scheduled for February 20.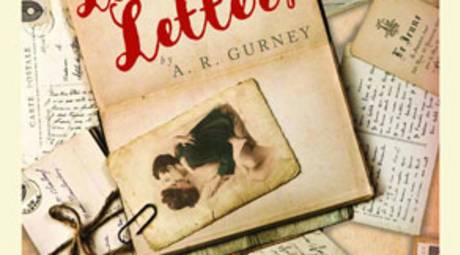 LOVE LETTERS
Steel River Playhouse
245 E. High St
Pottstown, PA
Steel River Playhouse stages a perfect accompaniment to Valentine's Day weekend with its run of Love Letters (February 5-13). The story describes a long-term friendship that blossoms into more, revealed by two characters who read correspondence they've sent to each other over several decades. The curtain opens at 8 p.m. on Friday.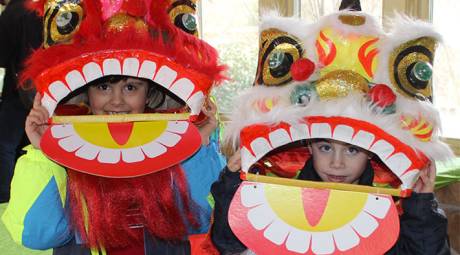 CHINESE NEW YEAR CELEBRATION
February 6
Elmwood Park Zoo
Okay, monkeys! It's time to launch a new year. Elmwood Park Zoo's party on February 6 (noon to 1:30 p.m.) is a swinging good time in Canopy Gardens Hall, complete with crafts, live animal greetings and plenty of selfies to share while wearing a Dragon Mask.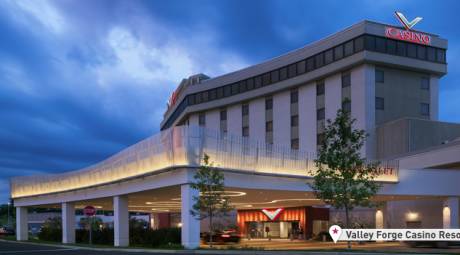 BIG GAME WATCH PARTY
Feburary 7
Valley Forge Casino Resort
Catch all of the football action at The Venue in Valley Forge Casino Resort on February 7. The Big Game is projected on crystal clear screens, while the buffet overflows with popcorn, Philadelphia pretzels, ranch-style kettle chips, Buffalo wings, hot dogs, BBQ pork sliders, curly fries and chocolate chip cookies.
ALUMNI ART SHOW: MEET-THE-ARTIST RECEPTION
February 10
Montgomery County Community College
The gallery of the Fine Arts Center showcases the talented faculty and alumni of MCCC at a show lasting throughout February. All media are represented, ensuring a wide scope of artistic interpretations. A Meet-the-Artist reception takes place February 10.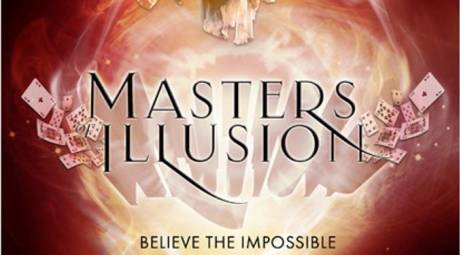 MASTERS OF ILLUSION
February 11
Keswick Theatre
The February 11 performance of Masters of Illusion will amaze even the most jaded cynic who finds onstage magic just a night of smoke and mirrors. This fast-pace, dazzling show at the Keswick Theatre spotlights the industry's best sleight of hand masters, escape artists, comedy magicians and illusionists.
CUPID'S ARROW DINNER TRAIN
Colebrookdale Railroad
43 Chestnut St
Boyertown, PA
Valentine Day Weekend, February 12-14, the Colebrookdale Railroad presents "Romance on the Rails."  This special excursion (6:30 p.m.) offers an Italian gourmet catered meal and dessert served in the lovingly restored coach and café cars. The caboose is also be available for up to four people, providing an intimate dining experience.
WINE EDUCATION CLASSES
February 13 & 19
Boyd's Cardinal Hollow Winery
Don't know a Bordeaux from a box wine? Sign up for one of the ongoing series of wine education classes at Boyd's Cardinal Hollow Winery. Learn how grapes are grown, harvested processed and handled on the way to becoming wine. Taste your way through the different varieties and flavors in an informal casual tasting class. And take home the glass as a souvenir. Sessions are February 13 and 19.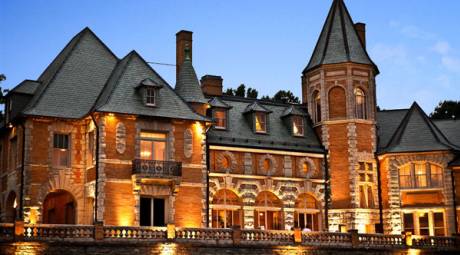 HEARTS & HOPS
February 14
Cairnwood Estate
Cairnwood Estate, within the Bryn Athyn Historic District, invites couples looking for an out-of-the-ordinary Valentine's Day: "Hearts & Hops," a beer tasting event. From 8-11 p.m. on February 14, guests can experience the grandeur of the Gilded Age as they stroll through the first floor of the mansion, enjoy music performed by Philly Event Group and pair sweet and savory hors d'oeuvres while sampling beers.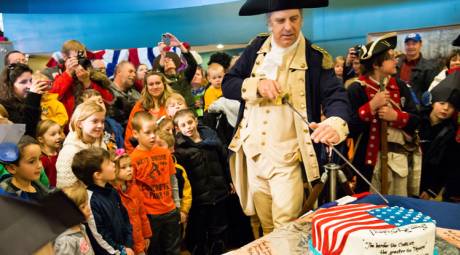 WASHINGTON'S BIRTHDAY PARTY
February 15
Valley Forge National Historical Park
Tune up your best rendition of "Happy Birthday, General Washington" and your most enthusiastic "huzzah!" It's Valley Forge's infamous leader turning 284. The February 15 party at Valley Forge National Historical Park includes cake, crafts, games, dress-up and a chance to Join the Continental Army, a hands-on way to mark the centennial celebration of the foundation of the National Park Service. The day's programming runs 10 a.m. to 2 p.m.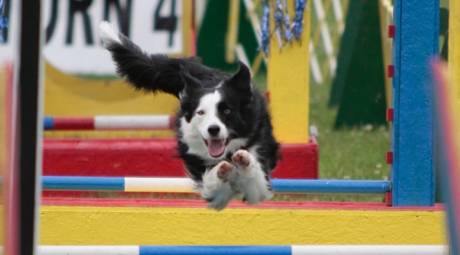 PET EXPO
February 19-21
Greater Philadelphia Expo Center
The fur will fly at this all-encompassing pet show, where retailers, rescue groups, performance dogs and animals ranging from reptiles to parrots are available for meet-and-greets. Among the stars taking center stage are Gail Mirabella and The Dynamo Dogs, who were befriended by our blogger back in 2014.
GREATER PHILADELPHIA OUTDOOR SPORTSHOW
February 26-29
Greater Philadelphia Expo Center
If your idea of experiencing the great outdoors is a single-person tent in the middle of the wilderness, this show is for you. If it's a swanky RV equipped with every techno gadget imaginable, guess what? This show is also for you. Get the latest gear, plan your next trip, learn from the pros and meet professional anglers and hunters at the finest sportsmen's expos on the East Coast.
HOLLYWOOD AWARDS PARTY
February 29
Ambler Theater
Ambler glams it up for the 2016 Academy Awards with a night of dining, high fashion, photo ops and one of the best settings in which to watch Hollywood celebrate the past year in film. During the broadcast - in stunning HD, of course - the commercial breaks provide time to raffle off a few cinematic prizes, and an ongoing pick-the-winner contest will have guests glued to their seats until the very last statuette is presented.