April
VALLEY FORGE REVOLUTIONARY 5-MILE RUN®
April 28
Valley Forge National Historical Park
To all the fitness fans who braved icy streets and slushy sidewalks to continue their daily runs throughout January and February, take heart: The trails at Valley Forge National Historical Park are guaranteed to be clear on April 28, the date of the 14th annual Valley Forge Revolutionary 5-Mile Run®. The USATF-certified course takes athletes through some of the most historic acreage in the area. The day is fully family friendly, too, with a Young Patriot's Fun Run of about a mile and a three-mile walk for those who prefer an easier pace. Rise to the challenge and register now to Conquer the Valley!
DINER DAY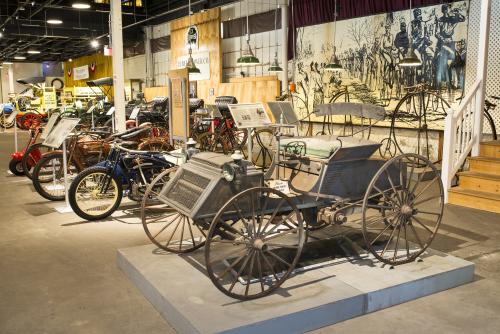 Boyertown Museum of Historic Vehicles
Saturday, April 6
10am-1pm
Step back in time to 1938 during the Boyertown Museum of Historic Vehicles' Diner Day. Held on select Saturdays throughout the year, Diner Days are a chance to experience a true taste of history. The restored Reading Diner, located inside the museum, will be offering 1938 prices: 5-cent cups of coffee and 25-cent slices of pie. Check out what we thought of the museum in our blog post.
JAPANESE CHERRY BLOSSOM FESTIVAL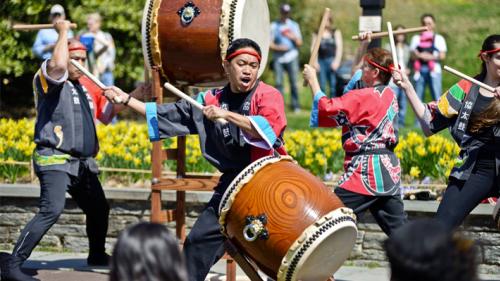 Morris Arboretum of the University of Pennsylvania
April 13 & 20
In mid-April, when the cherry trees are in full blossom, Morris Arboretum celebrates its rich Japanese influences during the annual Japanese Cherry Blossom Festival. The two Saturdays are packed with special events. On April 13, see the Kyo Daiko Drumming Crew, view the Pennsylvania Bonsai Society display and let watch your kids create art in the oragami workshop. On April 20, see a kimono dressing demonstration and Japanese tea demonstration. Cherry walks and guided tours of the Arboretum's Japanese elements are available both days.
SHEEP SHEARING DAY
Peter Wentz Farmstead
Saturday, April 13
Watch as the farmers shear the sheep, and experience many spring activities on a colonial farm.  For the children there will be colonial toys and games, scarecrow building, and a puppet show.  Highlights are open-hearth cooking, farm tours, spinning, weaving, colonial music, and many other historical crafts.
All ages; fee: $2 per person suggested donation.
Lansdale International Spring Festival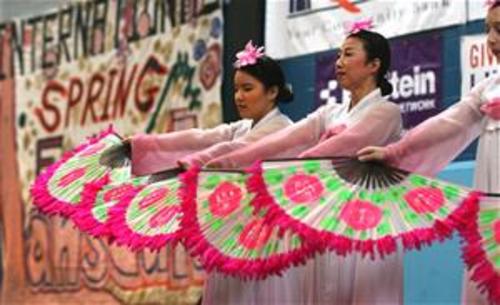 North Penn High School
Saturday, April 27
11am - 5pm

Now in its 28th year, the Lansdale International Spring Festival is the largest diversity event in the state. This free event is held each April at the North Penn High School and features live entertainment, multi-cultural exhibits and vendors, a family health fair, hands-on activities, music and dance performances, and a smorgasbord of international cuisines. Tickets and parking are free.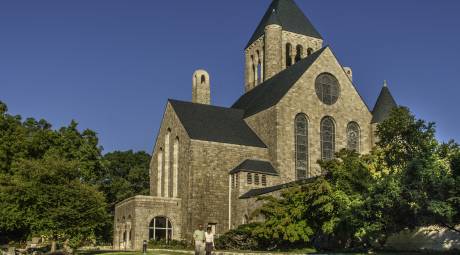 SACRED ARTS FESTIVAL
Glencairn Museum in Bryn Athyn Historic District
Sunday, April 28
1pm - 5pm
Experience religious art in the making: witness demonstrators using metal, glass, sand, and ink to create beautiful expressions of faith. Learn about stone carving, hear live music, and more. Take a cell phone audio tour, see the temporary exhibition, and rejuvenate at the Castle Café.
May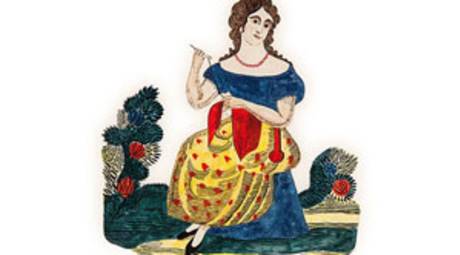 PENN DRY GOODS MARKET
Schwenkfelder Library & Heritage Center
May 17 & 18
The annual Penn Dry Goods Market at the Schwenkfelder Library & Heritage Center offers a look into the past through textile art. The weekend features an antique market, vintage and antique textiles, displays of patchwork pillowcases and the written word as art, and a series of lectures and programs about textile work through the years.
June
Perkiomen Valley Art and Food Truck Festival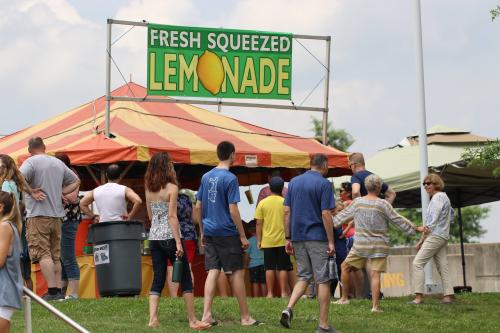 Perkiomen Valley High School
June 1
12pm-4pm
A celebration of community and culture in Perkiomen Valley, the 4th Annual Art and Food Truck Festival will feature artists, food trucks, live music, and local vendors. Plus, a Kid Zone with face painting, best food truck voting, and more. Representatives from area colleges will be showcasing their art programs.
Ambler Arts & Music Festival

Downtown Ambler
Saturday and Sunday, June 14-15
Ambler's annual Arts & Music Festival is one of Montgomery County's biggest events of the year. This outdoor festival is a weekend filled to the brim with live music, delicious food, and summer fun! The main stage rotates between dozens of award-winning musical acts all weekend long.
August
Philadelphia Folk Festival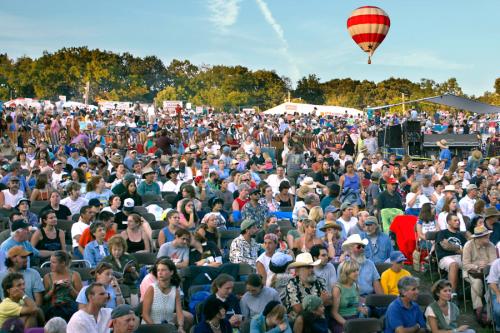 Old Pool Farm, Upper Salford Twp.
Thursday to Sunday, August 15-18
The 58th Annual Philadelphia Folk Festival, Montgomery County's premiere music festival – and the longest continuously running outdoor musical festival in North America – is back again for another summer of fun. Join in the celebration at Old Pool Farm in Upper Salford Township as hundreds of folk music's biggest names gather for a long weekend full of acoustic jams, food trucks and vendors galore!
Lansdale Festival of the Arts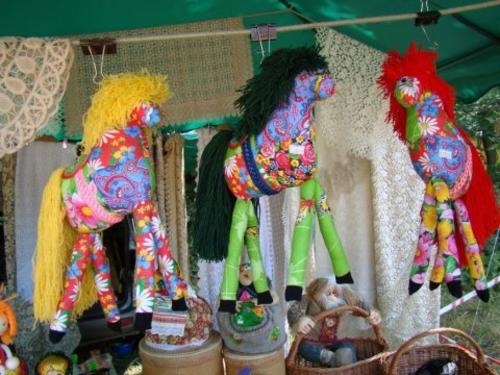 Memorial Park
Saturday, August 24
10am - 4pm
Lansdale Festival of the Arts is one of Lansdale's most popular summertime events. Held annually in the beautiful Lansdale Memorial Park, the festival showcases artists, crafters, and musicians from Lansdale and across the county. Food and live music are available throughout the festival.