SEPTEMBER EVENTS
Valley Forge & Montgomery County
The kids are back in school, but that doesn't mean there's anything less to do in Valley Forge and Montgomery County this September. September is packed with arts and culture exclusives, Oktoberfests, music festivals, a Revolutionary War encampment and so much more.
Here are 20+ events in and around Montgomery County that we know you will love.
Special Events
SIDEWALK CHALK FESTIVAL, 3RD ANNUAL
September 6
​Carousel at Pottstown
We are proud to announce that the 3rd Annual Sidewalk Chalk Festival will be held in conjuncture with the Pottstown Carousel's First Friday in September!
There will be so much fun in 1 spot: sidewalk chalk art, $1 carousel rides, food vendors, and the newly renovated mini golf.
Please register for a sidewalk space in advance, so we can make sure to block a spot off for you and your family as well as provide enough chalk for everyone.
Save the date. We look forward to seeing you there!
RETRO CON
September 14-15
Greater Philadelphia Expo Center at Oaks
Running since 2012, Retro Con is a pop culture and memorabilia show catering to anything considered "retro", especially the 80's! Show features include a huge vendor hall with over 225 tables of toys and other collectibles for sale, plus special guests, video games, cosplay, raffles, TV/movie cars such as the A-Team van and DeLorean time machine, panels/Q&A's, replica props, and much more!

Contests are always a big part of the show. Included this year are costume contests for both kids and adults, a trivia contest to win instant prizes, a retro T-shirt contest, retro Name That Tune, and a very popular Karaoke contest.

Popular genres at the show include Transformers, GI Joe, ThunderCats, Masters of the Universe, Micro Machines, Star Wars, Strawberry Shortcake, My Little Pony, Hot Wheels, Wrestling, Superheroes, Ghostbusters, Teenage Mutant Ninja Turtles, Shogun Warriors, M.A.S.K., Battle Beasts, Voltron, video games, and comics!

Jenkintown Festival of the Arts
September 15
Jenkintown Main St.
One of the largest outdoor Art festivals in Montgomery County
Every fall, Jenkintown's main thoroughfare, and Town Square transform into an outdoor art gallery at Jenkintown Festival of the Arts. While there, visitors can talk to artists about their creations or stroll through six blocks of the boroughs quaint downtown area. In addition, the festival offers visitors the opportunity to peruse a variety of goods while reveling in a festival atmosphere full of food, music and fun outdoors.
BOYERTOWN'S OKTOBERFEST
September 20 - September 21
Building A Better Boyertown
Boyertown's Annual Oktoberfest
Friday, September 20, 5 pm – 9 pm & Saturday, September 21, 11 am – 9 pm. 5k run at 9 am Saturday. Town Center Parking Lot in Boyertown, PA
Boyertown's Oktoberfest is back and better than ever! Event will include a 5k run, crafters, artists, German entertainment & music, German beer, local beer and wine, food vendors, entertainment & more. Keg Ceremony Saturday at 11 am. Check website for schedule, beer and wine list and food choices.
Free to attend, $5 wristband for entry to beer garden. Full schedule of events, vendor forms and 5k sign up information at www.boyertownoktoberfest.com.
NARBERTH MUSIC & ARTS FESTIVAL
September 22
Narberth Main St.
The Narberth Music and Arts Festival is a community event to gather in downtown Narberth. Come get a beer, a bite to eat, and enjoy our local musical and artistic talent!
ARDMORE OKTOBERFEST
September 28
Downtown Ardmore
Can't make it to Munich for Oktoberfest? Don't be too upset, because Ardmore is bringing all the fun and culture of Oktoberfest right to Montco. Complete with traditional German fare, activities for the kids and live entertainment, Ardmore Oktoberfest offers the best of this traditional folk festival without the hassle of traveling there.
Tickets
GA: $1 Admission + Cash Sales
VIP Beer Garden: $50 for 3 Drink Tickets and AYCE Food and Beverages
MONTCO MAKERS
Beer, Wine & Spirits Events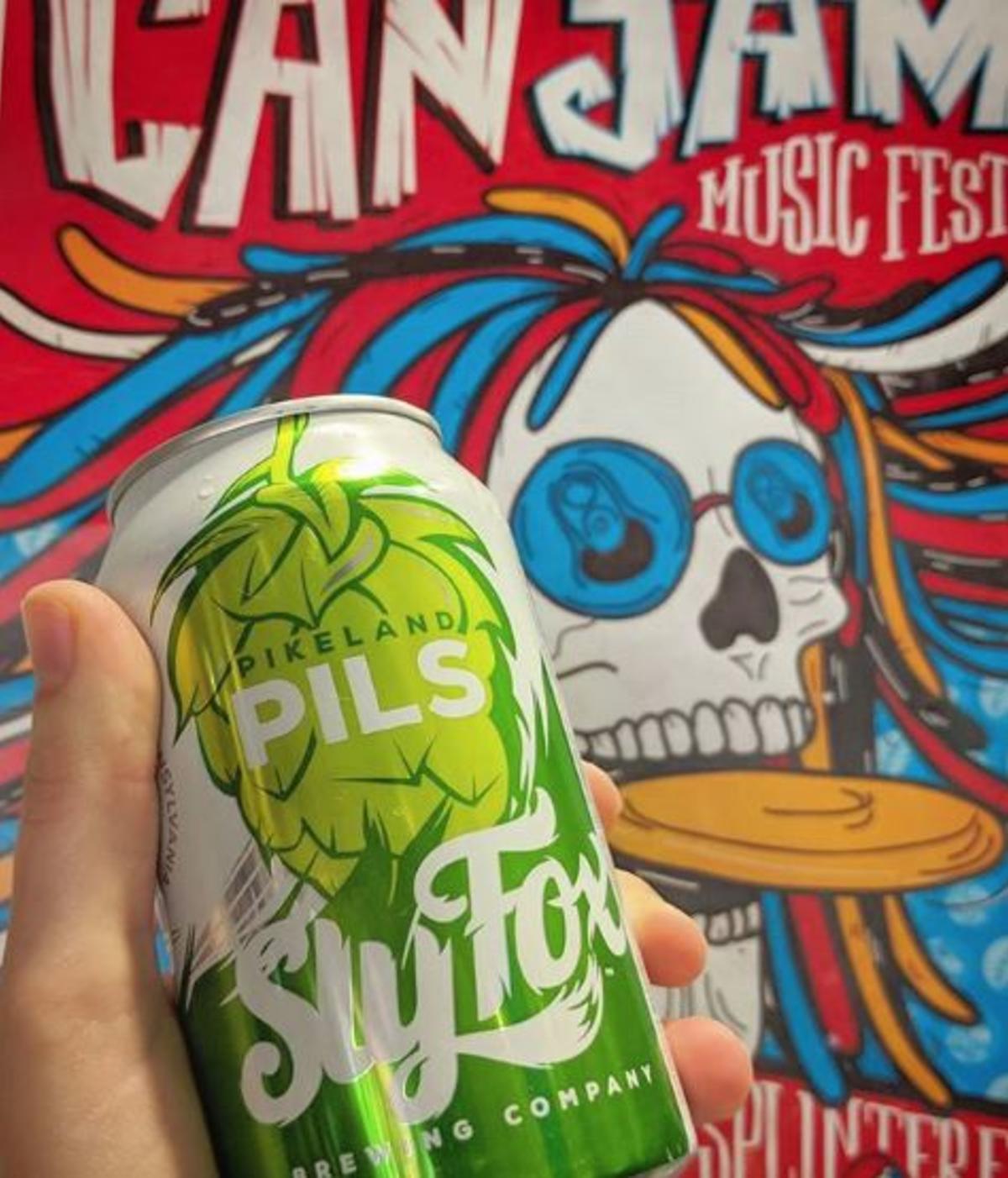 CAN JAM MUSIC FESTIVAL
September 28
​Sly Fox Brewing Company
Sly Fox Brewery's annual Can Jam celebration is one of the largest free music events in Montgomery County. Don't miss the opportunity to grab a couple cans of the brewery's signature beers (all pay-as-you-go) and join in the largest KanJam tournament in the world.
OKTOBERFEST CELEBRATION
September 1
​Iron Abbey Gastro Pub
We are celebrating Oktoberfest from September 1st-30th!
Hofbrau Special: $8 for 1 Liter
Burger & Beer Special: $14 for 1 Liter of Hofbrau plus our special Oktoberfest Burger
Friday Nights in September staff is dressed in Bavarian Costumes!

Live Music at 9pm on September 28th
WINE, DINE & DANCE...UNDER THE STARS
September 13
​SunnyBrook Ballroom
Spend a fun fall night with friends in SunnyBrook's fully decorated Social House!  Enjoy drinks, dinner & dancing to The Bill Koss Combo!
AREA 4 BEER FEST
September 14
​Variety Club Camp of Worcester
The 2nd annual Area 4 Beer Fest will be on September 14th from 12-4pm. The event will have 16 PA local breweriers, distillery, mead and cider works. Along with this there will be local food trucks and a local band!
Black Powder Tavern Fall Menu Launch Party
September 20, 5-7 p.m.
Black Powder Tavern
Black Powder Tavern introduces five new wines and 10 new cocktails for their fall menu. Cocktails have been hand-crafted by Bar Manager Thomas Deems. "I spent three months developing a special line of cocktails for the fall season," says Deems. "We wanted to highlight special ingredients that celebrate the fall season featuring range of spices. Ingredients include chestnuts, hazelnuts and earthy spices." One of the drinks is called "Pumpkin Time Again," featuring Pearl Vodka, Kahlua, pumpkin spice creamer and clove. To develop the new cocktails, Black Powder Tavern tapped its network of Yelp reviewers to inform the drink recipes. The restaurant hosted 50 Yelp Elite Users who became brand ambassadors based on their experience at the restaurant. Check the Black Powder website for details on forthcoming menu to be posted soon.
BOUNTIFUL HARVEST - FARM TO TABLE DINNER FOR DINING PASSENGERS
September 21
​Colebrookdale Railroad Preservation Trust
Gracie's 21st Century Cafe and Catering: Civilized Dining in the Country brings us our  Farm to Table Dinners. Made with the freshest local ingredients, our local 5 STAR restaurant provides us with unique and tastefully sinful salads, dinners and desserts.
Join us, along with Gracie's for this joint venture for a truly unforgettable experience aboard our spectacular dining car! The two-hour round trip departs and arrives in Boyertown, Pennsylvania.
Farm to Table
Menu: COMING SOON!
HARVEST WINE PAIRING DINNER W/ DOWN TO EARTH CAFE
September 21
Stone and Key Cellars
We are joining forces with our friends at Down To Earth Cafe to put on a curated wine pairing dinner with Chef Kristin Moyer, and our Head Winemaker Matt Check. There will be multiple courses, with expertly paired wine selections. 
Please follow our FB event page as more details are sure to come! 
Reserve tickets here
*This event will not be held in the winery, but at Down To Earth Cafe in Perkasie, PA
Black Powder Tavern Pro Football Season Kick Off
Mondays, Thursdays, and Sundays from 5:00 p.m. until close
Black Powder Tavern
To celebrate the NFL football season, Black Powder Tavern if offering appetizer and drink specials Mondays, Thursdays and Sundays from 5:00 p.m. until close. Football fans can enjoy the specials while watching their favorite teams on the Tavern's large screen TV. Check out the specials on the Black Powder Tavern website.
TELFORD NIGHT MARKET
September 11
Telford Train Station
The Telford Night Market is a seasonal family-friendly open-air night market. TNM features independent vendors selling curated food, fresh produce, merchandise and art.
TNM works with surrounding nonprofits and businesses for community collaborations that celebrate the diversity and heritage of Telford, PA.
ADMIRAL'S TAVERN
May 10 - September 28
Independence Seaport Museum
Kick back on summer nights with stunning views of the Ben Franklin Bridge and a cold drink in hand, all while aboard the oldest steel warship afloat in the world.  The Admiral's Tavern beer garden (21+) is popping up again on Cruiser Olympia at Independence Seaport Museum every Friday and Saturday from 6:30 - 10:30 p.m.  
Gather your crew for drinks, snacks, fun, and games on the most historic ship in Philadelphia.  Food will be available for purchase.
Cover charge: $8 per person, includes on drink ticket. 
Adventure Montco
Energizing Events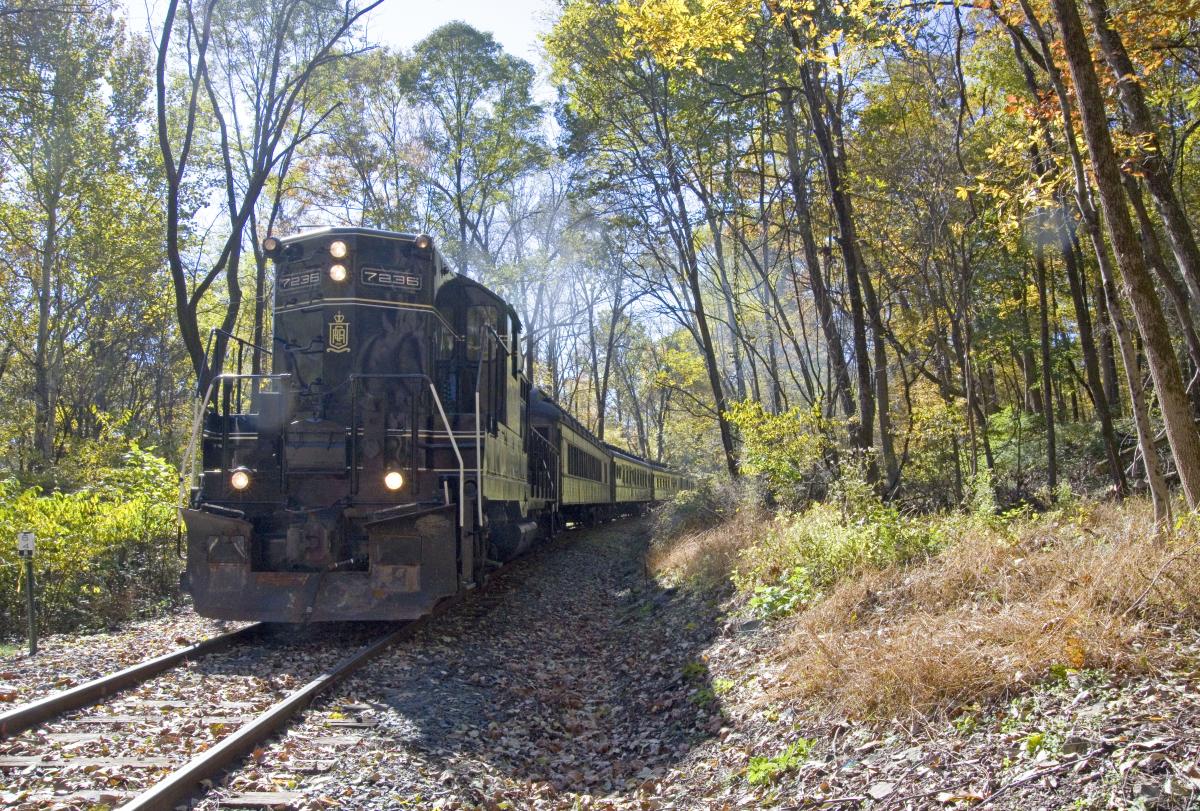 150TH ANNIVERSARY CELEBRATION OF THE SECRET VALLEY
September 15
​Colebrookdale Railroad Preservation Trust
Board one of our meticulously restored century old rail cars for a two hour expedition into one of the most scenic and historic regions in the northeast. Once the province of pioneers and patriots, the Colebrookdale is your ticket to a verdant land lost in time.
WINGS N' WHEELS
September 7
Wing Field (LOM)
Wings N' Wheels is an outdoor community event that attracts adults and children with a lively display of vintage and antique cars and aircraft. In addition to flight demonstrations and airplane rides, there will be crafts, a kid's activity area, food, music, and much more.
Bike Rentals at Valley Forge
September 9 – October 29
Sunday & Saturday, 9 am – 5 pm (weather permitting)"
Valley Forge National Historical Park
For those who are looking to explore Valley Forge NHP on two wheels, bike rentals are available. Bike Rentals are located at the Visitor Center parking lot near the Canteen and Rest Rooms. If you are interested in a guided bike tour of Valley Forge NHP, please visit the Encampment Tours Page for more information.
SECRET VALLEY EXPEDITION
September 12 - 29
Colebrookdale Railroad Preservation Trust
Board one of our meticulously restored century-old rail cars for a two-hour expedition into one of the most scenic and historic regions in the northeast. Once the province of pioneers and patriots, the Colebrookdale is your ticket to a verdant land lost in time.
THE GOLDEN SPIKE LIMITED
September 14
​Colebrookdale Railroad Preservation Trust
Board one of our meticulously restored century-old rail cars for a two-hour expedition into one of the most scenic and historic regions in the northeast. Once the province of pioneers and patriots, the Colebrookdale is your ticket to a verdant land lost in time.
Deluxe coach and dining seating are both general admission. We are NOT serving a meal on this train.
More details coming soon!!
BOYERTOWN'S OKTOBERFEST 5K
September 21
​Building A Better Boyertown
Building a Better Boyertown presents the 3rd Annual OKTOBERFEST 5K. This race is held in conjunction with Boyertown's Annual Oktoberfest
Celebration on Saturday, September 20-21. The race will kick off a festive day which will include Live Music, Food and Craft Vendors and of course
a Beer and Wine Garden. Come run the race and stay for the Oktoberfest Celebration which goes from 11am-9pm.
LOCATION/REGISTRATION: Town Center parking lot, behind the first block of E. Philadelphia Avenue, Boyertown.
3RD ANNUAL BRIDGEPORT 5K
September 22
Twilight on the River
Twilight on the River is very excited to announce that we will be participating in the 3rd Annual Bridgeport 5K. The Bridgeport 5K will have two beneficiaries this year – the Montgomery County Hero Fund and the ALS Association. Once again, we will welcome runners throughout the region to "test their skills on our hills" and join us in supporting two wonderful charities.
Established in 1985, The ALS Association is the only national non-profit organization fighting ALS on every front. By leading the way in global research, providing assistance for people with ALS through a nationwide network of chapters, coordinating multidisciplinary care through certified clinical care centers, and fostering government partnerships, The Association builds hope and enhances quality of life while aggressively searching for new treatments and a cure.
4TH ANNUAL RIDE FOR THE RIVER
September 28
​Schuylkill River Trail
Celebrate the Schuylkill River Trail with bikes, beer and bands! Ride from Pottstown to Reading and back along the Schuylkill River Trail, then kick back and relax at the Sly Fox Brewery's annual Can Jam Festival featuring great food, Sly Fox beer and eight hours of live music. The ride has a 16-mile and 35-mile option. All proceeds benefit the Schuylkill River Trail.
All riders receive voucher for free food and one free beer! Fully stocked rest stops! Ride support! Complimentary pre-ride bike safety checks! Well marked route!
PADDLE PENN'S LANDING
May 3 - September 29
Independence Seaport Museum
Paddle your way around the Penn's Landing basin in a kayak, rowboat, swan, or dragon for the perfect outdoor recreational activity.  Located near Spruce Street Harbor Park and the Hilton Penn's Landing, Paddle Penn's Landing is a unique afternoon adventure with family and friends or a memorable date with your sweetheart on the Delaware River in Philadelphia.
Patriot Trails
Historic Events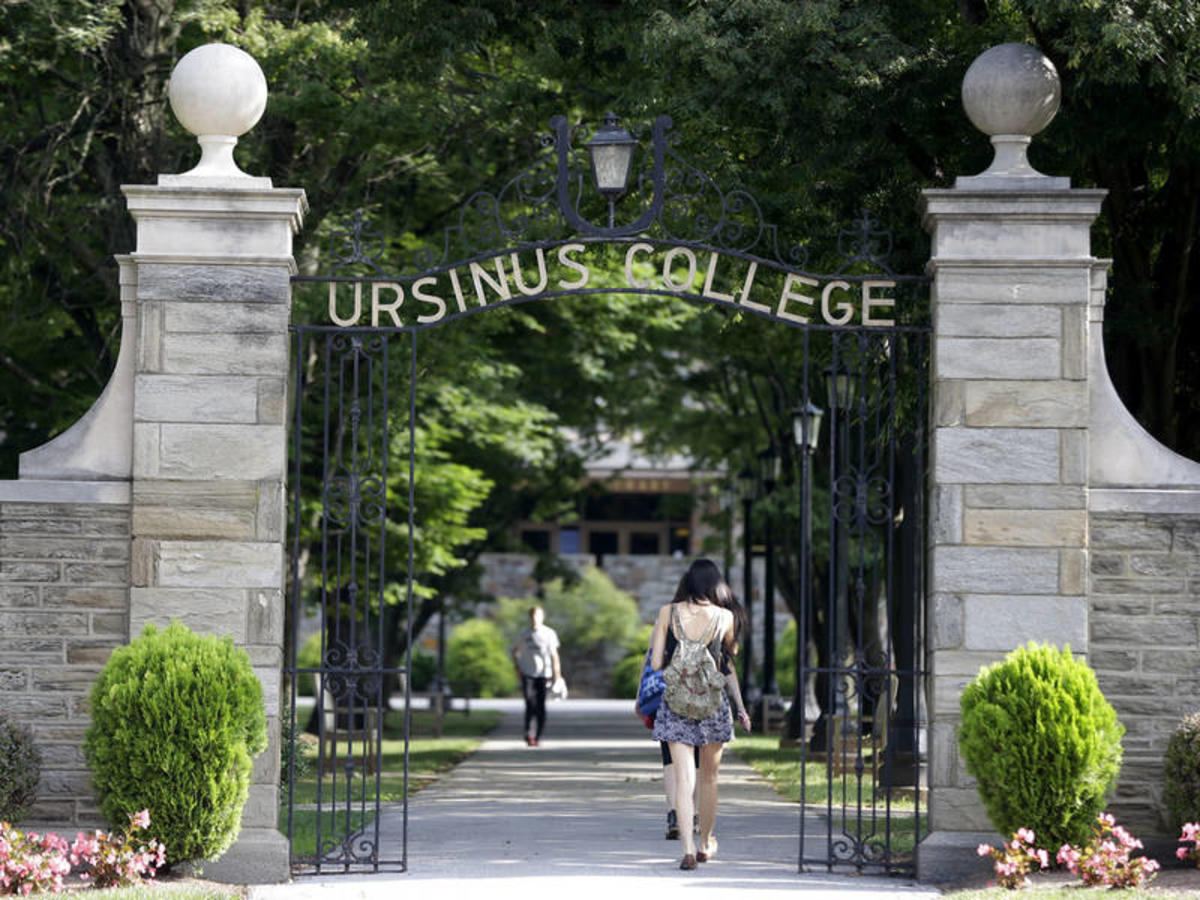 150 Fest
September 1
​Ursinus College
Ursinus College welcomes our neighbors, community members, families, alumni, students and staff for an exciting kick-off to our 150th anniversary year! Join this community-wide event featuring live music, food trucks, games, craft vendors, a wine and beer garden, moon bounces, face painting and much more.
Join us on the Berman Museum Front Lawn on Sunday, September 1 from 12 pm to 7pm.
This event is free and open to the public. 
LARRY KRASNER: REDUCING COURT SUPERVISION IN PHILADELPHIA
September 3
​​Eastern State Penitentiary Historic Site
Philadelphia District Attorney Larry Krasner will discuss his progressive reform movement and his office's focus on decreasing the number of Philadelphians under court supervision.
Philadelphia District Attorney Larry Krasner was sworn into office on January 2, 2018, as the City of Philadelphia's 26th District Attorney. Krasner has implemented transformative bail, juvenile, and progressive prosecutorial policies, and continues to focus on significantly diversifying the office's staff while providing equal justice to every Philadelphian.
Limited seating. First come, first seated.
Searchlight attendees are invited to a reception at OCF Coffee House across the street from the penitentiary immediately following this event. At OCF, attendees can enjoy refreshments and view Hidden Lives Illuminated, an exhibition of animated films made by currently incarcerated artists projected onto the penitentiary's façade.
ON THE WATER: LUNCH 'N' LEARN
September 13
​Independence Seaport Museum
Join Independence Seaport Museum, James Lancel McElhinney and guest speakers for a series of lunch 'n' learn meetups to explore his installation, O.T.W. – On the Water: The Schuylkill River, currently on view at the Museum through January 5, 2020. Dive into conversations celebrating the importance of the Schuylkill River as an historic nexus of American art, science, literature and commerce.

Participants are encouraged to pack a lunch or stop somewhere nearby. This event is free to the public. RSVPs highly appreciated and encouraged.
RSVP here.
BATTLE OF FORT MIFFLIN CRUISE
September 14
Independence Seaport Museum
Cruise along the Delaware River with Independence Seaport Museum and Fort Mifflin as the forgotten battlefield of the American Revolution comes to life. With interpretive guides telling tales and historic maps guiding your way, visitors will retrace the route British ships took to resupply their occupying army in Philadelphia. Little did they know what lay ahead: the Continental Army, which was able to delay the British from resupplying the city for 90 days. The Battle of Fort Mifflin set into motion a series of events that turned the tides of war in America's favor, as explored in our new exhibit, The British MistakeOpens a New Window., with Fort Mifflin.
Presented by Patriot Harbor Lines, Fort Mifflin, and Independence Seaport Museum, the Battle of Fort Mifflin Cruise allows guests to relive an overlooked but vivid chapter of the Revolutionary War.
BRILL MOTORCAR AUTUMN SPLENDOR FALL FOLIAGE
October 3 - 23
​Colebrookdale Railroad Preservation Trust
Board our Brill Motorcar for an expedition into one of the most scenic and historic regions in the northeast. Once the province of pioneers and patriots, the Colebrookdale is your ticket to a verdant land lost in time.
Our 1930s gasoline-powered self-propelled motorcar is sure to please all.  This little car gives you a closer look and a different perspective of the line.
Please Note: Our motor car is not handicap accessible, we apologize, but for this expedition, we CANNOT accommodate wheelchairs or walkers.
BOOKBINDING I WORKSHOP
September 14
​Pottsgrove Manor
Turn the pages of history and learn to assemble your own hand-bound book at Pottsgrove Manor's Bookbinding I Workshop on Saturday, September 14 from 10 a.m. to 3 p.m.
If you have ever wondered how books were made during the colonial era, discover how to make your own book at this hands-on workshop. Ramon Townsend, owner of The Colonial Bindery, will teach an introductory course on the tools, method, and skills needed to assemble an 18th-century style notebook by hand. Participants will be able to choose their pages, cover, and decorative marbled paper. Everyone will leave the workshop with their own one-of-a-kind book!
HIDDEN LIVES ILLUMINATED
August 15 - September 12
Eastern State Penitentiary Historic Site
Hidden Lives Illuminated offers a rare look into daily life inside America's correctional system through newly commissioned, animated short films created by currently-incarcerated artists. The films will be projected onto Eastern State's façade each night for one month, offering an intimate glimpse behind the walls of America's correctional system in the voices of the people who live and work there. Screenings are free and open to the public and occur three times nightly at 7 pm, 8 pm, and 9 pm, rain or shine.
Each screening will feature approximately five films that address a common theme. This theme, and the films featured, will change weekly. Nightly speakers, community meetings and performances accompany the films, and hands-on activities will invite engagement with the issues. The project will culminate in a one-night festival on September 12 during which all twenty films will be screened on Eastern State's façade while a documentary about the artists plays inside the historic site's cellblocks.
Hidden Lives Illuminated has been supported by The Pew Center for Arts & Heritage.
SUMMER OF HAMILTON EXHIBIT
August 8 - September 6
Historic Yellow Springs
As part of our Hamilton summer at Yellow Springs, we are hosting an exhibition based on the life of Alexander Hamilton. It is available to the public free of charge. It opens August 7th and will run through September 7th, in the Lincoln Building at Historic Yellow Springs. Exhibition hours are 10 AM to 4 PM daily. Closed weekends. We encourage you to view this informative exhibition of the life of Hamilton.
EXTENDED HISTORIC SHIPS HOURS
May 23 - September 8
Independence Seaport Museum
Unable to visit our two National Historic Landmark ships, Cruiser Olympia and Submarine Becuna, during the day?  That's okay!  This summer you can visit both ships with our Extended Summer Hours on Thursdays-Sundays until 7 p.m. (last boarding is 6:15 p.m.).
HEX SIGNS: SACRED & CELESTIAL SYMBOLISM IN PENNSYLVANIA DUTCH BARN STARS
March 1 - November 3
Bryn Athyn Historic District
 
Explores themes of sacred and celestial imagery in the traditional arts of the Pennsylvania Dutch, with special emphasis on the decorated barns of Southeastern Pennsylvania. This exhibition, which features actual examples of barn stars, decorated objects, and related images, is guest curated  by Patrick Donmoyer, director of the Pennsylvania German Cultural Heritage Center at Kutztown University. Donmoyer is the author of Hex Signs: Myth and Meaning in Pennsylvania Dutch Barn Stars (2013). The Heritage Center and Glencairn Museum will collaborate on a full exhibition catalog for the Glencairn exhibition. 
Arts Montco
Special Events
ARTS MONTCO
On the Stage