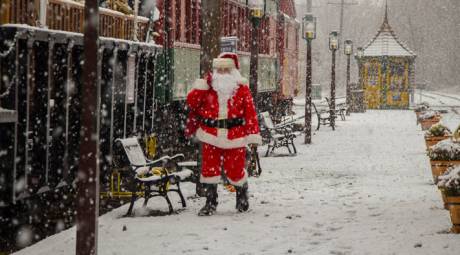 COLEBROOKDALE RAILROAD
43 Chestnut St
Boyertown
Christmas and trains have been linked in popular culture for decades, making the holiday-themed departures of the Colebrookdale Railroad especially appealing. Hop "all aboard" with You-Know-Who for a merry ride from Boyertown to Pottstown. Trains run Friday, Saturday and Sunday with meal options of dinner and brunch.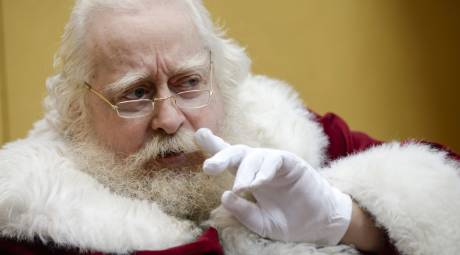 KING OF PRUSSIA MALL
160 N. Gulph Rd
King of Prussia
Two settings at King of Prussia Mall provide festive backdrops for a Santa encounter: a carousel with plenty of prancing reindeer (near Bloomingdale's) and a 45-foot-tall tree with all the trimmings (near Nordstrom's). To avoid any lines, reservations can be booked for 10-minute sessions with Mr. Kringle, with the $10 price offsetting the cost of picture packages. Our blogger got some 1:1 time with Santa, here.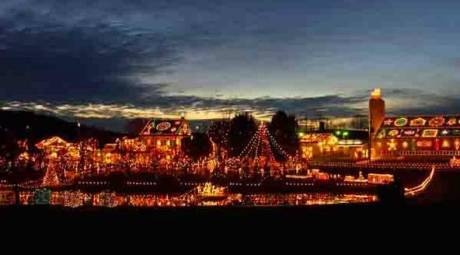 KOZIAR'S CHRISTMAS VILLAGE
782 Christmas Village Rd
Bernville
With an address of 782 Christmas Village Road, it's no surprise that Koziar's Christmas Village is Santa-central this time of year. For nearly 70 years, this former farm blazes through the darkness of the bucolic countryside with more than a million lights. The walk-through attraction includes the Big Kauna himself, plus small-scale versions of a bake shop, schoolhouse, barn, mercantile and even Valley Forge encampment, all decorated for the holidays. Read about one family's Christmas Village experience in our blog.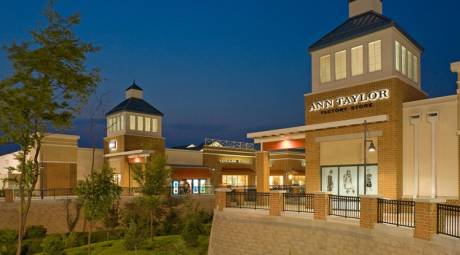 PHILADELPHIA PREMIUM OUTLETS
18 W. Lightcap Rd
Pottstown
Everyone knows Santa travels by reindeer and sleigh. But those boots were made for walkin', too. Kris Kringle strolls the open-air sidewalks of the Philadelphia Premium Outlets, where the December breeze gives his cheeks and extra-rosy glow.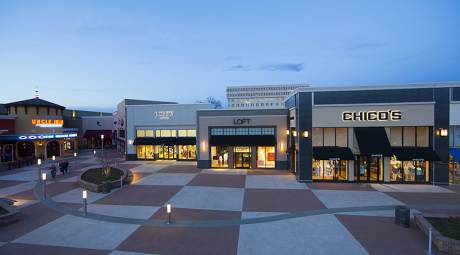 PLYMOUTH MEETING MALL
500 W. Germantown Pk
Plymouth Meeting
Kids can line up to see St. Nick at Plymouth Meeting Mall from 10 a.m. to 9 p.m., Mondays to Saturdays and 11 a.m. to 6 p.m. on Sundays. But at 5 p.m. on Christmas Eve, he will vacate his perch and check that naughty-nice list one last time. Fast-pass arrangements can be made, and discounts for the military are offered. December 14 and 19 are pet photo nights, from 10 a.m. to 9 p.m.
AMBLER
35 W. Butler Ave
Ambler
Saint Nick arrives in Ambler via rails, not sleigh, on December 8. He exits his special transport at the station (35 West Butler Avenue) at 7 p.m. and ambles up to the new Borough Hall, ready to spend 1:1 time with kids.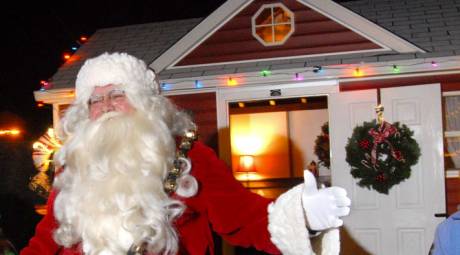 LANSDALE
W. Main and Madison Sts
Lansdale
Mr. Claus relocates from his North Pole mansion to the Santa House in Lansdale. The residence, at West Main and Madison, is open Thursday (6:30 p.m. - 7:30 p.m.), Friday (6:30 p.m. - 8 p.m.) and Saturday (10:30 a.m. - 12 noon) through December 23.
MONTGOMERY MALL
230 Montgomery Mall
North Wales
At Montgomery Mall, the holiday's jolliest elf takes his seat from 10 a.m. to 9 p.m. on Mondays through Saturdays and 11 a.m. to 6 p.m. on Sundays (with occasional breaks for reindeer-feeding). He can be found in the mall's elevator court, but the quickest way to find him is by following the sound of his booming "ho-ho-ho" echoing amid the crowds.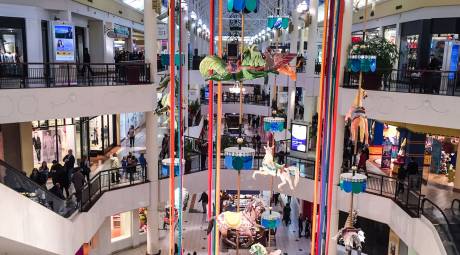 WILLOW GROVE PARK MALL
2500 W. Moreland Rd
Willow Grove
Willow Grove Park Mall gives kids the chance to meet Mr. Claus under a festive cascade of prancing carousel horses. Santa is available from 9 a.m. to 9 p.m. for wishes and poses for pictures.