MOTHER'S DAY EVENTS
Valley Forge and Montgomery County
Make this Mother's Day one for the ages with a visit to Valley Forge and Montgomery County. Treat her to shopping specials in Skippack Village, enjoy a Mother's Day tea on the rails of the Colebrookdale Railroad, or dine among the animals at Elmwood Park Zoo. Whatever you do, take mom by the hand and enjoy a #MakeItMontco Mother's Day.
MOTHER'S DAY EVENTS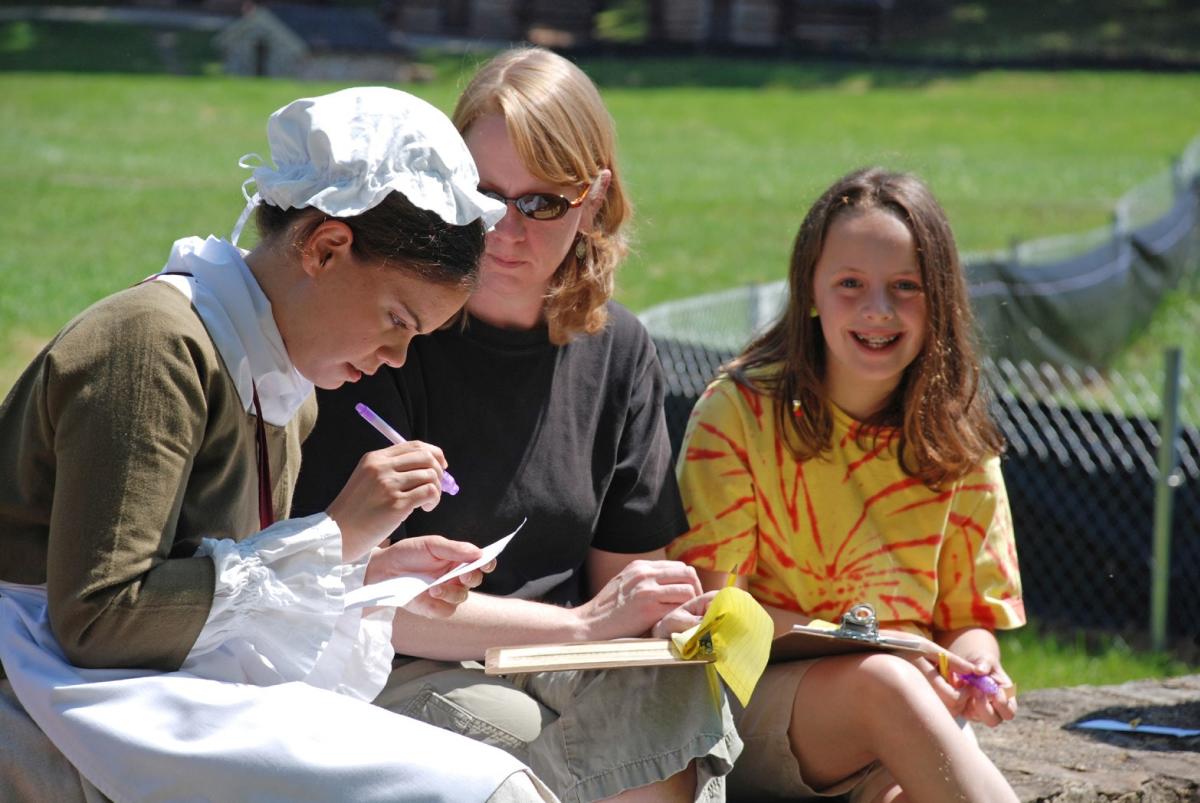 MOM'S ARMY
May 13
Valley Forge National Historical Park
Join park rangers and volunteers in recognition of the women at Valley Forge and the revolutionary moms in your own life during the Mom's Army program at Valley Forge National Historical Park. The event living history demonstrations, an espionage program, 18th century games, and more.
SPRING FEST
May 12 - 13
Skippack Village
Celebrate Mom with a day of shopping and dining in Skippack Village. Spring Fest is a craft show filled with incredible vendors, family entertainment, great food, and more. And be sure to take some time to explore the unique shopping and restaurants throughout the village. 
PAINTING PARTIES
May 12 - 13
Painting with a Twist - Skippack
Painting with a Twist - Skippack is celebrating Mother's Day with a weekend of public painting parties. Mother's Day themed paintings include the Happy Mama Llaama or Sloth, the Rustic Family Tree, and Mom's Heart.
SIP & PAINT
May 12 - 13
Pinot's Palette - Collegeville
Pinot's Palette is offering special sip and paint classes to celebrate mom this Mother's Day Weekend. On Saturday, families can create a collaborative piece called The Family that Hoots Together. On Sunday, you can spell out "Love Mom" in beautiful flowers for a special gift.
TREAT MOM
May 2 - 31
The Barnes Foundation
The Barnes Foundation in Philadelphia has a special offer for the month of May. Book a tour for you and your mom between May 2 and 31 and mom will receive a complimentary gift - a canister of tea, box of mints, or miniature puzzle inspired by the Barnes collection.
CRAVE MONTCO
Mother's Day Dining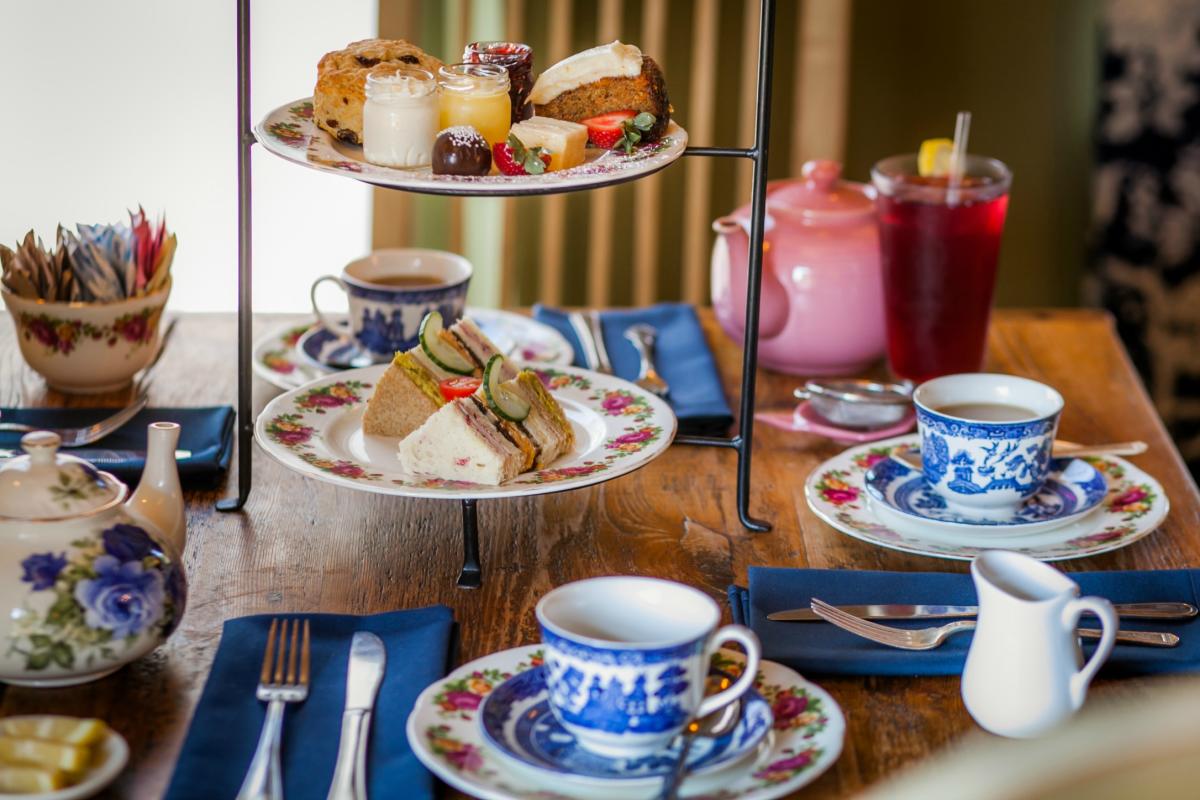 A TASTE OF BRITAIN
May 13
Tea
A Taste of Britain is hosting a high tea for Mother's Day with a menu complete with savories, sweets, and an extensive tea list.
BLACK POWDER TAVERN
May 13
Brunch
The Black Powder Tavern brings back its popular Mother's Day brunch buffet on May 13. The meal is highlighted by a carving station that includes horseradish and herb crusted prime rib and roast leg of lamb with mint jelly.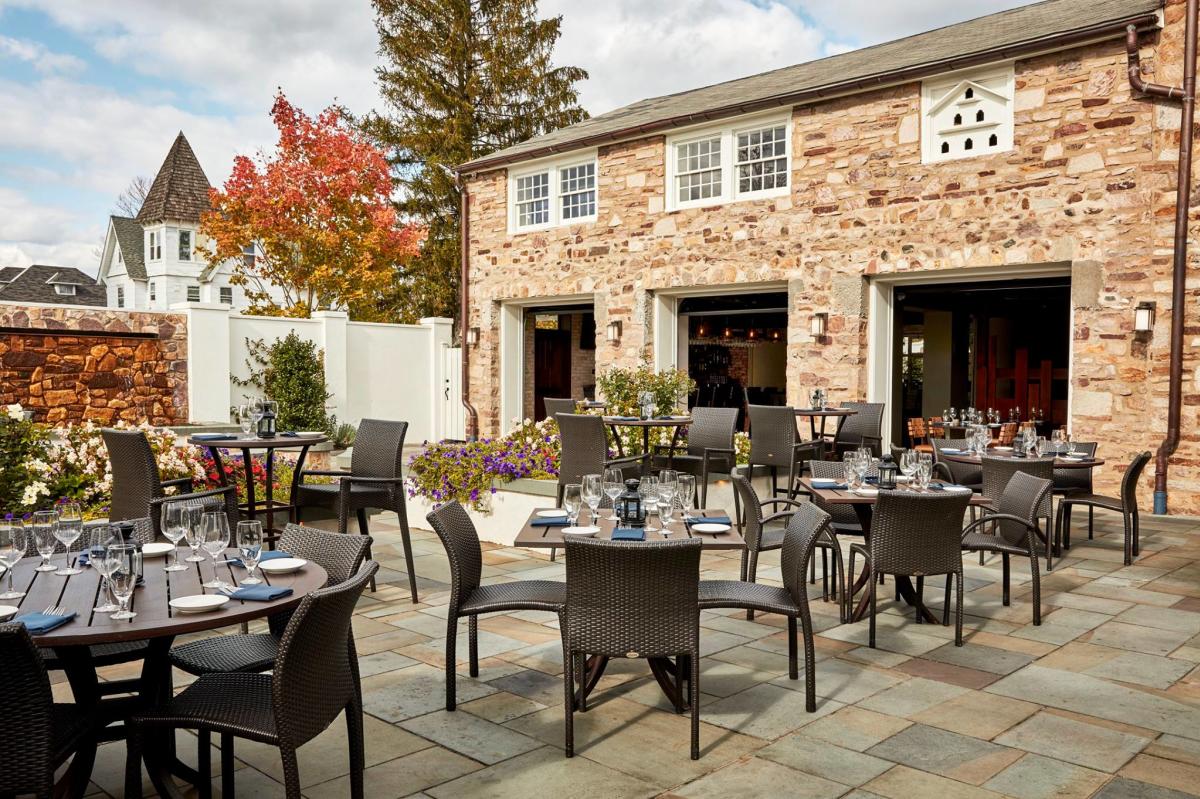 BLUE BELL INN
May 13
Brunch
An incredible brunch buffet will be served at the Blue Bell Inn on May 13. Pasta, omelets, waffles, a carving station, miniature desserts, and an incredible ice cream bar are just a taste of the Inn's Mother's Day offerings.
THE CAPITAL GRILLE
May 13
Brunch
The Capital Grille is offering prix fixe brunch menus for both adults and children on Mother's Day. The three-course meals include a choice of starter, entree with sides, and dessert. Endless mimosas can be added to the meal for $14.
COLEBROOKDALE RAILROAD
May 12 - 13
Afternoon Tea & Dinner
Treat mom to a Mother's Day meal in Edwardian style on the Colebrookdale Railroad.The railroad is offering afternoon tea trains, featuring a full tea service at 11 a.m. and 2:30 p.m. on May 12 and 13. Dinner is served both nights at 6 p.m. with catering from Argento's of Boyertown.
COPPERFIELD INN AT LAKESIDE
May 13
Brunch & Dinner
The Copperfield Inn gives you two chances to celebrate on Mother's Day with buffet meals served at brunch and dinner. Both offer a range of entrees, including a carving station, and delicious desserts.
DAVIO'S NORTHERN ITALIAN STEAKHOUSE
May 13
Brunch & Dinner
Davio's Northern Italian Steakhouse in King of Prussia is celebrating Mom all day on Sunday, May 13 with brunch and dinner specials from 11 a.m. to 9 p.m. Brunch includes semolina pancake, tenderloin Benedict, and more. Dinner specials include wild striped bass and saffron fiori.
ELMWOOD PARK ZOO
The Elmwood Park Zoo, Montgomery County's favorite family fun attractions, is open year-round and offers memorable experiences throughout the winter months. Among those is the Bison Experience presented by Xfinity. Open daily, it offers guests an opportunity to hand-feed America's largest land mammal.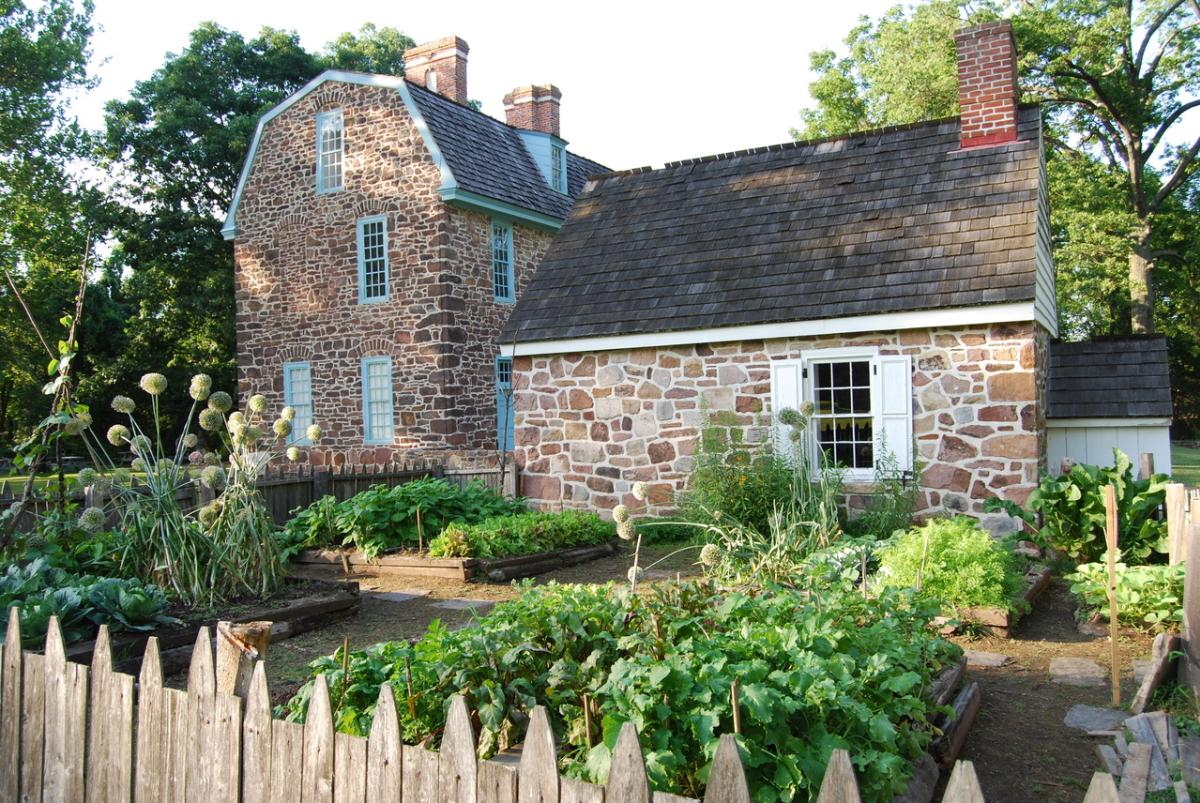 GRAEME PARK
May 13
Breakfast
Graeme Park in Horsham invites you to a special catered Mother's Day breakfast. The menu includes waffles, eggs, bacon, sausage, and more. Tours of the historic Keith House are included.
JOSEPH AMBLER INN
May 13
Brunch
The restaurant at Joseph Ambler Inn is hosting a Mother's Day brunch that is sure to please. Quiche Lorraine, cheese blintz, smoked salmon, prime pork tenderloin, and tortellini primavera are among the many entrees offered.
HOLIDAY INN LANSDALE
May 13
Brunch
The 1750 Bistro at the Holiday Inn Lansdale is hosting a Mother's Day brunch that features an extensive menu, including chef-carved pork loin and honey baked Virginia ham, an omelet station, and $7 mimosas, bloody Marys, and peach bellinis.
LA MASSARIA AT BELLA VISTA GOLF COURSE
May 13
Brunch
The Mother's Day brunch buffet at La Massaria at Bella Vista Golf Course in Gilbertsville features Chesapeake shrimp scampi, salmon provencal, Florentine frittata, and hand-carved tenderloin of beef with Cabernet demi glace.
MORRIS ARBORETUM
May 13
Brunch
Chef Josh Hunter is taking care of all the details to get Mother's Day off to a delicious start in the lush surroundings of Morris Arboretum. The menu includes eggs, caramel French Toast, breakfast meats and trays heaped with pastries. Once everyone is full, the spectacular pathways of the arboretum are open for strolling and browsing the beauty of spring.
MORTON'S THE STEAKHOUSE
May 13
Dinner
Join Morton's the Steakhouse on Mother's Day for a special menu featuring $59 steak and lobster.
MUSEUM OF THE AMERICAN REVOLUTION
May 13
Afternoon Tea
The Museum of the American Revolution in Philadelphia is hosting an afternoon Mother's Day tea with two seatings at 1 and 2 p.m. The menu includes assorted pastries and chef's selection of tea sandwiches. Admission to the museum is included.
NORMANDY FARM HOTEL
May 13
Brunch and Dinner
Normandy Farm Hotel and the farmer's daughter restaurant are offering two ways to celebrate this Mother's Day. From 10 a.m. until 4 p.m., a brunch buffet will be served in the Grand Ballroom that includes stations for omelets, eggs benedict, made-to-order pancakes and waffles, and carved filet. From 1 to 6 p.m., guests can enjoy a prix fixe meal at the farmer's daughter that includes soup or salad, entrees, and desserts starting at $39.95.
REVOLUTION CHOP HOUSE
May 13
Brunch
Revolution Chop House, the fine dining experience at Valley Forge Casino Resort, is a great place for a Mother's Day meal. This year's menu includes roasted leg of lamb, ricotta pancakes, prime rib and more.
RISING SUN INN
May 13
Brunch & Dinner
The Rising Sun Inn is hosting both brunch and dinner on Mother's Day, May 13. The brunch buffet will be served from 9:30 a.m. to 1 p.m., with a la carte dinner served from 3 to 7 p.m.
SAFFRON INDIAN KITCHEN
May 13
Brunch
Saffon Indian Kitchen is hosting a special Mother's Day brunch that includes a live chaat station where the chef will prepare the savory Indian street snack.
SPIRIT OF PHILADELPHIA
March 13
Brunch and Dinner
The Spirit of Philadelphia is offering three chances to celebrate Mother's Day with sailings at 10 a.m., 2:30 p.m., and 7 p.m. All cruises include a buffet menu, onboard entertainment, and a flower for every mother.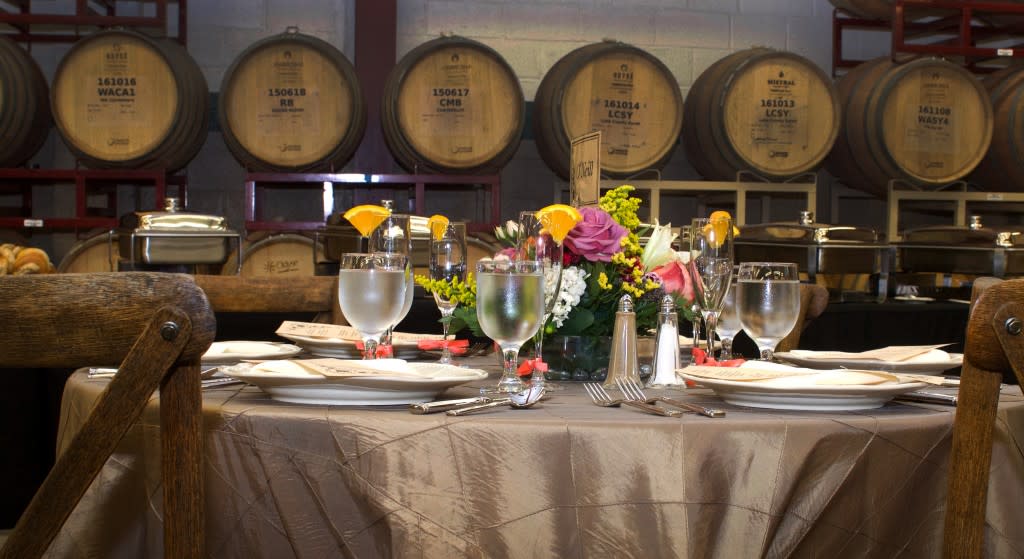 STONE & KEY CELLARS
May 13
Brunch
Celebrate Mother's Day at the winery this year. Stone & Key Cellars in Montgomeryville is hosting a Mother's Day brunch catered by All About Catering. Tiered pricing includes either one mimosa or bottomless mimosas with your meal. Children are also welcome at this special meal.
THE SUNNYBROOK BALLROOM
May 13
Brunch
The Sunnybrook Ballroom's Brunch buffet is as grand as the historic ballroom. Enjoy breakfast selections like omelets and Belgian waffles made to order, or head to the carving station for roasted turkey and top sirloin. A mashed potato station, soup and salad, dessert, and more are included.
SULLIVAN'S STEAKHOUSE
May 13
Brunch
Sullivan's Steakhouse in King of Prussia has a three-course prix-fixe menu that features lump crab cake benedict, roasted rack of lamb, and Sullivan's famous steaks and sides.
TAPHOUSE 23
May 13
Brunch
Bridgeport's Taphouse 23 is serving a Mother's Day brunch from 10 a.m. to 2 p.m. with a mix of breakfast and lunch favorites. Create your own omelette, build a Belgian waffle, enjoy hand-carved prime rib, and more.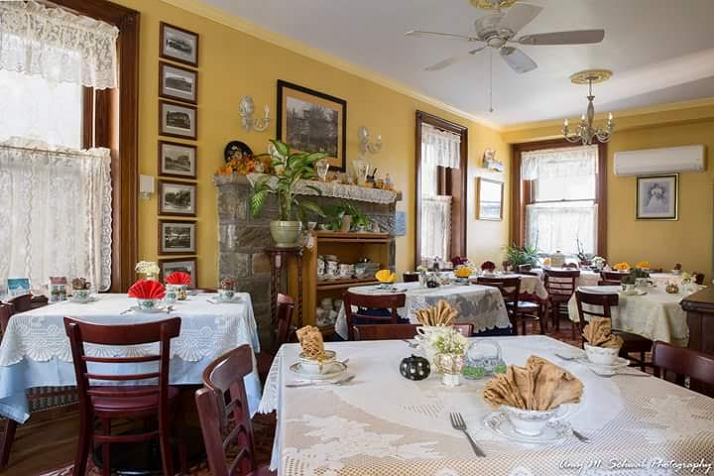 THE VILLAGE TEAHOUSE
May 12 & May 13
Brunch
Offering two seatings - 10 a.m. and 1:30 p.m. - The Village Teahouse is serving a special Mother's tea, featuring quiche and special touches for mom.
THE WASHINGTON HOUSE
May 13
Brunch & Dinner
The Washington House in neighboring Sellersville has two special menus planned for Mother's Day. The prix-fixe brunch includes an appetizer, entree, and dessert with Champagne for $35. At dinner, the restaurant is serving a special menu a la carte, with entree options that include pistachio crusted swordfish steak, pan roasted duck breast, and grilled lamb sirloin.
WOODSIDE LODGE
May 13
Brunch
Enjoy Mother's Day brunch in front of the beautiful backdrop of Spring Mountain at the Woodside Lodge. The brunch buffet served from 9 a.m. to 3 p.m. and includes frittatas, dulce de leche French toast casserole, roast beef with herb au jus, and more.