10 Things To Do in Montco for Memorial Day Weekend
Valley Forge & Montgomery County
We've all been waiting for Memorial Day: a long weekend and the official start of summer. Book your weekend getaway in Montgomery County, PA and let us take care of planning your trip with our 11 best things to do over Memorial Day. Whether you are a nature enthusiast or are looking to relax at a brewery, there is something for everyone to enjoy this upcoming weekend!
Whether you've lived in Montco your entire life or have never visited the area, it can be the perfect destination for a fun-filled getaway to kick off the summer. Book a stay at one of our 75 hotels and you will receive a premium savings package for events and attractions all over the county, worth over $250! Don't wait, book your stay at Montco for a trip that is sure to please EVERYONE!
Get Back to Your Roots
Valley Forge National Historical Park
There is no better way to honor the lives of our American soldiers than to learn about the history of our country at one of the most iconic landmarks in the nation. Whether you take a trolley tour, a bike tour, or a ranger-led walking tour, you are sure to discover something new about the historic monuments and cabins in our park. Step into the lives of former U.S. soldiers by standing on the grounds they once marched on and experiencing the homes they lived in, including President Washington's quarters. A trip to the park will allow you to step back and remember why we honor those who have fought for our freedom!
Enjoy a Delicious Brunch
Founding Farmers King of Prussia
After trekking through the rolling hills and staring up at the giant monuments, you are sure to feel a grumbling in your stomach. Next stop on the Memorial Day weekend getaway is Founding Farmers, just across town in King of Prussia. With a brunch buffet that seems like a mile long, full of locally sourced farm-to-table food, everyone will find something they love. Treat yourself to some comfort food like southern fried chicken or opt for the sweeter side of the buffet and make your own ice cream Sundae.
Stroll Down the River
Schuylkill River Trail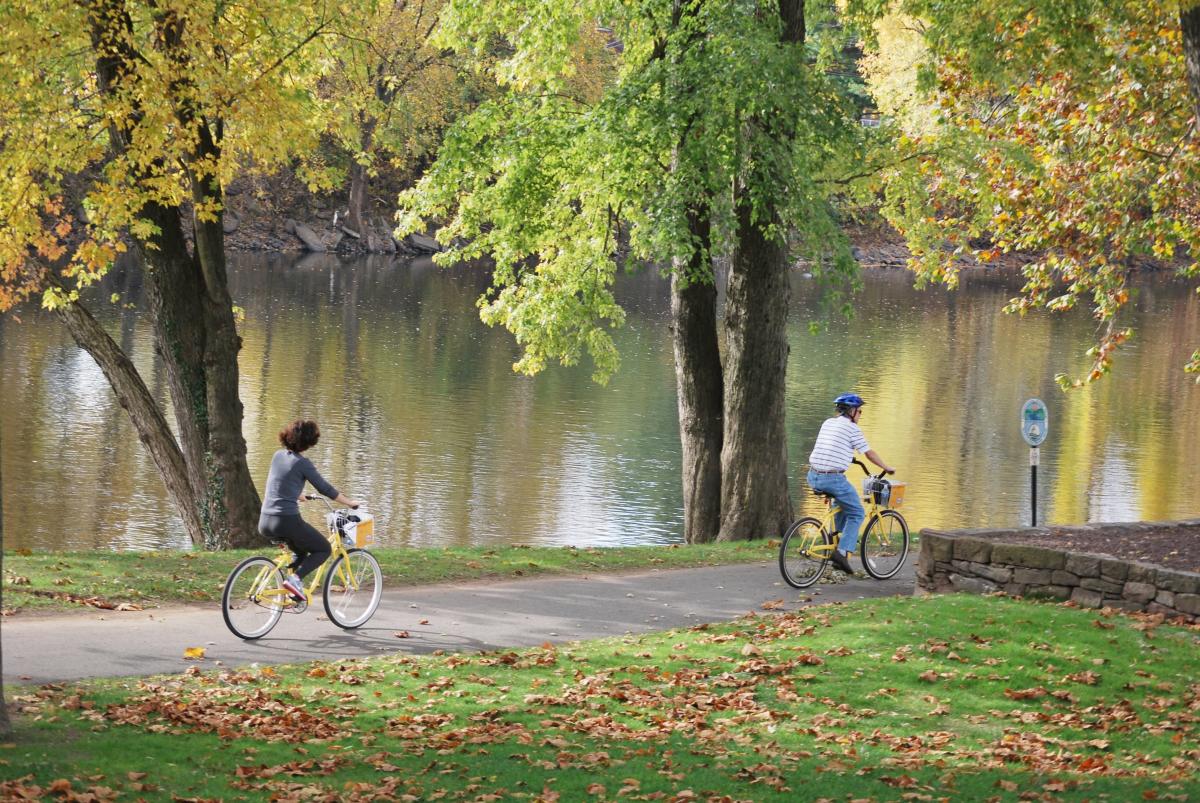 You might need to walk off that big brunch, good thing Montco has over 90 miles of connected Circuit trails to keep you moving all day. Head down the Schuylkill River trail to connect to Philadelphia, or just bike your way through the county! Whatever trail you take, you will likely stumble upon some hidden gems and picturesque views.
Embrace Your Inner Kid
Big Apple Circus 
For all those looking to relax and enjoy their weekend with family, the Big Apple Circus has arrived just for you! Running from May 18-June 16, your whole family will be engulfed in the fantasy and whimsy of this classic attraction. The ringmaster will take you on a journey of entertainment and fun, for all ages! This show just scrapes the surface of the art and cultural backbone established in Montco.
Take a Gamble
Valley Forge Casino Resort 
Adults need to have fun too, so try your chances at winning big at the Valley Forge Casino! Get a group of friends and roll the dice at the craps table or make playing the slots a date night! The Vault, the casino's newest attraction, welcomes comedy shows and live music each weekend so you are a winner anywhere in the resort. Book a stay at the Valley Forge Casino Resort and you'll also be able to enjoy the resort's luxurious pool and spa and elite restaurants without ever leaving your hotel!
Feed the Giraffes
Elmwood Park Zoo 
For more family fun, head to the Elmwood Park Zoo and see anything from zebras to jaguars to giraffes, oh my! Kids will love the interactive experience with the animals and can even learn about the conservation efforts the zoo has been a part of. And to honor our military this Memorial Day, the zoo offers discounted ticket rates to all military members and their families!
Order Another Round
Round Guys Brewing Company
Round Guy's Brewing company is a great dinner spot in Montco, and the perfect place to try a flight and find your favorite local beer. Their unique pub menu is as authentic as the beer, and this is just the beginning of Montco's rich history with breweries. You can download the Montco Makers app to find over 30 breweries, wineries, and distilleries all over the county!
Memorial Day = Sales!
King of Prussia Mall 
For the shopping fiends, Memorial Day weekend can be the perfect time to pick up spring looks for less. The Philadelphia Premium Outlets are known for their luxurious brands at bargain prices, all in an open-air mall. Enjoy the summer weather and score with amazing deals of up to 70% off brand names and find something for everyone at over 50 stores!
Take a Trip to The Farm
Merrymead Farm 
Summer is all about fresh fruits and veggies, and you can easily explore the beauty of locally grown produce at Merrymead Farm. With a small petting zoo for cows and goats, you can learn about the process of farm-to-table food, such as their homemade ice cream, made from milk from the cows right in their barn! You can also find some food favorites like cheese curds, shoo-fly pie, or local produce, and grab an ice cream cone while you're there.
Zipline Your Way Across Montco
Spring Mountain Adventures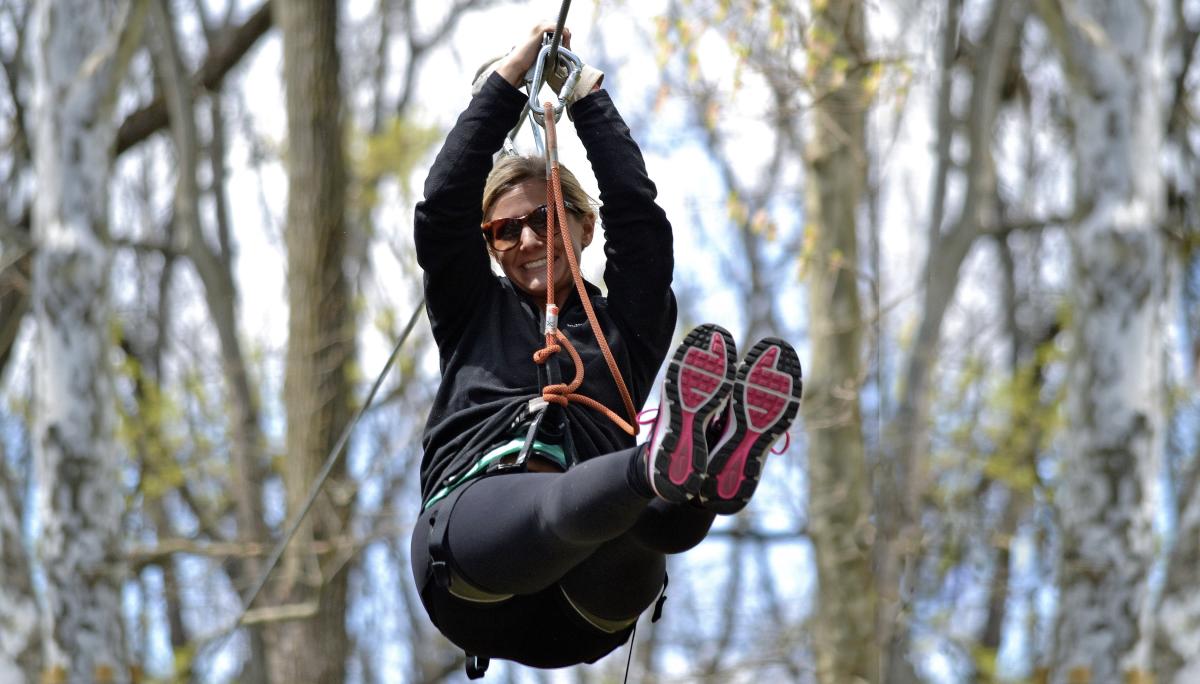 For the adventure seekers of the family, the Spring Mountain Resort offers a canopy tour throughout the summer months. Take a ski lift to the top of a mountain and zipline your way down different ropes courses under the canopy of trees and overtop the large mountains. Get amazing views of our beautiful county from a new perspective, all while enjoying a thrilling zipline ride!