TOP MAY EVENTS
Valley Forge & Montgomery County
May is an exciting time in Valley Forge and Montgomery County. It's the start of the outdoor festival season, with favorites like the Colonial Mayfair and the Phoenixville Beer & Wine Festival highlighting the month. There's also fascinating history to discover, amazing concerts to see, and celebrations of mom.
Here's 30+ reasons to #MakeItMontco this May:
Special Events 
KENTUCKY DERBY RUN
May 4
Colebrookdale Railroad
The Colebrookdale Railroad has teamed up again with the Pottstown Carousel for the Kentucky Derby! 
An evening to remember with riding the rails to the carousel.  Sure to be a great time playing games, participating in contests, taking a spin on the carousel, having a great meal, delicious drinks and then coming back to Boyertown on the train!  Train departs Boyertown at 4pm for the festivities and then returns to Boyertown at approximately 9pm, leaving Pottstown at 8pm.
NARBERTH DAY
May 4
​Narberth Park
Calling all who want to celebrate and save our dear Earth! The 30th annual NarbEarth Day will be held on Saturday May 4th, from noon to 4 p.m. Come connect with the EPA, Clean Air Council, and Citizens Climate Lobby, as well as local groups such as GMO Free PA, Providence Animal Center, and Roughwood Seed Collection.
Presented by the Narberth Civic Association, the event will be held outdoors in Narberth Park, right next to the Narberth Community Library. Walk over or ride your bike. A free bike valet will be provided! The rain date is Sunday, May 5th.
TWILIGHT ON THE RIVER
September 11
Bridgeport, Pa
Something for everyone! Make it a family night out! Open-air market in a lovely setting along the Schuylkill River in Bridgeport, PA. Open May through September. Second and Fourth Wednesdays. 4:30-8:00 pm. A mix of local vendors, food, music, and games.
THE TEMPTATIONS & THE FOUR TOPS
May 10
​Keswick Theatre
For more than forty years, the Temptations have prospered, propelling popular music with a series of smash hits and sold-out performances throughout the world. Now in the new millennium, their latest release, Awesome, is being called the hottest in Temptation history.

The history of the Temptations is the history of contemporary American pop. An essential component of the original Motown machine, that amazing engine invented by Berry Gordy, the Temps began their musical life in Detroit in the early sixties. It wasn't until 1964, however, that the Smokey Robinsin written-and-produced The Way You Do the Things You Do turned the guys into stars. An avalanche of hits followed, many of which - My Girl, for instance-attained immortality. It's Growing, Since I Lost My Baby, Get Ready, Too Proud to Beg, Beauty Is Only Skin Deep, I Wish It Would Rain - the hits kept coming.
PHOENIXVILLE BEER & WINE FESTIVAL
May 11
Kimberton Fairgrounds
The Phoenixville Beer & Wine Festival has quickly become the premier beer and wine festival in Southeast Pennsylvania. Started in 2017, the event has featured sell-out crowds in its first two years.  Now in its third year, the festival attracts 3,000 attendees to the Phoenixville area on Mother's Day weekend.
During the festival, attendees will sample craft beers, wines, meads, ciders & spirits. Guests will enjoy live music and browse among local artisans. Tasty food will be available from local restaurants and food trucks.
Offering a full weekend of activities, the festival works with local bars and restaurants, which will be offering food and drink specials, live music and a local after-party.
A signature event for local nonprofit Building Better Neighborhoods, the festival will highlight the region's outstanding breweries, distilleries, restaurants, live music and artisans. In 2018, attendees came from 24 states, Washington D.C. and two foreign countries to participate in the festival and experience Phoenixville. 
SKIPPACK SPRING FEST
May 11 - May 12
Skippack Village
Spend a day at this craft show with family entertainment, food, and much more!
COMCAST NBCUNIVERSAL MEMORIAL SALUTE WITH THE PHILLY POPS
May 25
​The Mann Center for the Performing Arts
The Philly POPS presents the fourth annual Comcast NBCUniversal Memorial Salute at the Mann, a community concert honoring the American tradition of service on Saturday, May 25 over Memorial Day weekend.

In celebration of those who serve, all tickets to the concert will be provided FREE of charge. Particular blocks of seats will be provided for veterans, active military, Philadelphia police officers, and firefighters – plus local students and Boy and Girl Scouts.

Led by Maestro Todd Ellison, Memorial Salute features the 65-piece POPS orchestra, internationally-recognized Philly-native Justin Hopkins, The Philly POPS Festival Chorus, The Voices of the POPS, and local student choirs in a stirring line-up of patriotic anthems, Great American Songbook classics, and showtunes.

To request your free tickets to this concert simply register on EventBrite and you will receive a ticket voucher as confirmation. Please bring this voucher with you (or have available on your mobile device) to the Mann Center day of event. Seating will be available on a first-come, first-served basis on the Great Lawn, the Terrace, and under cover in the Main section. For groups of 20 or more, please call 215-253-6980.
 
SUMMER SOIREE AT THE MUSEUM
May 31
Bryn Athyn Historic District
Celebrate the beginning of summer with an evening in Glencairn Museum's cloister garden! Enjoy music, dessert, beer, white wine, access to the collections on the first floor of the Museum, and the sunset view from the tower.
MOTHER'S DAY
Montco Makers
Beer, Wine & Spirits Events
FOOD TRUCK CRAZE CINCO BASH!
May 4 - May 5
Greater Philadelphia Expo Center at Oaks
Join Food Truck Craze for our Cinco De Mayo Bash on May 4th and 5th, located OUTSIDE at the Greater Philadelphia Expo Center in Oaks, PA!

Your ticket gives you access to a wide variety of pay-as-you-go food trucks and vendors, live music, adult beverage tents, larger-than-life oversized inflatable games, sponsor activation's, table and seating areas and MORE! Other onsite activities available for additional cost on the day of event, including zip line and axe throwing! This is a rain or shine event, with a limited number of tickets available for each session.
CINCO DE MAYO
May 5
​El Sarape
Cinco De Mayo
May 5th 11am-close
FREE Tastings
FREE Giveaways
Great food
Refreshing cocktails
DRAG BRUNCH: GALS OF GLENSIDE
May 5
Glenside Ale House
Join the Gals as they return to Glenside for the Brunch of your life! They will put on a great show, and leave you wanting more! your host Fanci DisMount Stratton is ready to show you what her and her gals are made of. Brunch starts at 1 PM and the show begins at 2 PM. Purchase your tickets now at https://squareup.com/store/Fanci
SKIPPACK SPRING WINE FEST
May 18
​Skippack Village
The Food and Wine Festival features spectacular food trucks and a multitude of vendors to browse. There will be live music and plenty of shopping options. To top it off we will be featuring wine from the Pennsylvania area wine growers and distilleries. So if you need an excuse to call the babysitter, this would be the one!

About the Venue Skippack is a beautiful, classic American small-town located in the heart of Montgomery County, Pennsylvania.  Offering a vibrant selection of boutique retail shopping, services and 5-star dining, the classic look and feel of historic Skippack Village has something for everyone!

Share and post your pictures using #WinetoberFest throughout the day!
 
TELFORD NIGHT MARKET
September 11
Telford Train Station
The Telford Night Market is a seasonal family-friendly open-air night market. TNM features independent vendors selling curated food, fresh produce, merchandise and art.
TNM works with surrounding nonprofits and businesses for community collaborations that celebrate the diversity and heritage of Telford, PA.
ADMIRAL'S TAVERN
May 10 - September 28
Independence Seaport Museum
Kick back on summer nights with stunning views of the Ben Franklin Bridge and a cold drink in hand, all while aboard the oldest steel warship afloat in the world.  The Admiral's Tavern beer garden (21+) is popping up again on Cruiser Olympia at Independence Seaport Museum every Friday and Saturday from 6:30 - 10:30 p.m.  
Gather your crew for drinks, snacks, fun, and games on the most historic ship in Philadelphia.  Food will be available for purchase.
Cover charge: $8 per person, includes on drink ticket. 
ADVENTURE MONTCO
Energizing Events 
MVA SUPERHERO 5K
May 11
2626 Van Buren Avenue, Norristown, PA
Join Metropolitan Veterinary Associates for the 10th annual MVA 5K Run/Walk on Saturday, May 11, 2019.
Sign up for the annual 5K Run / Walk and be a hero to pet's needs! Your participation helps raise funds for the Paws of Promise Foundation, a non-profit organization that helps needy families fund emergency care for their pets. Leashed dogs encouraged to attend!
Superhero costumes are welcome but not required!
PADDLE PENN'S LANDING
May 3 - September 29
Independence Seaport Museum
Paddle your way around the Penn's Landing basin in a kayak, rowboat, swan, or dragon for the perfect outdoor recreational activity.  Located near Spruce Street Harbor Park and the Hilton Penn's Landing, Paddle Penn's Landing is a unique afternoon adventure with family and friends or a memorable date with your sweetheart on the Delaware River in Philadelphia.
Patriot Trails
Historic Events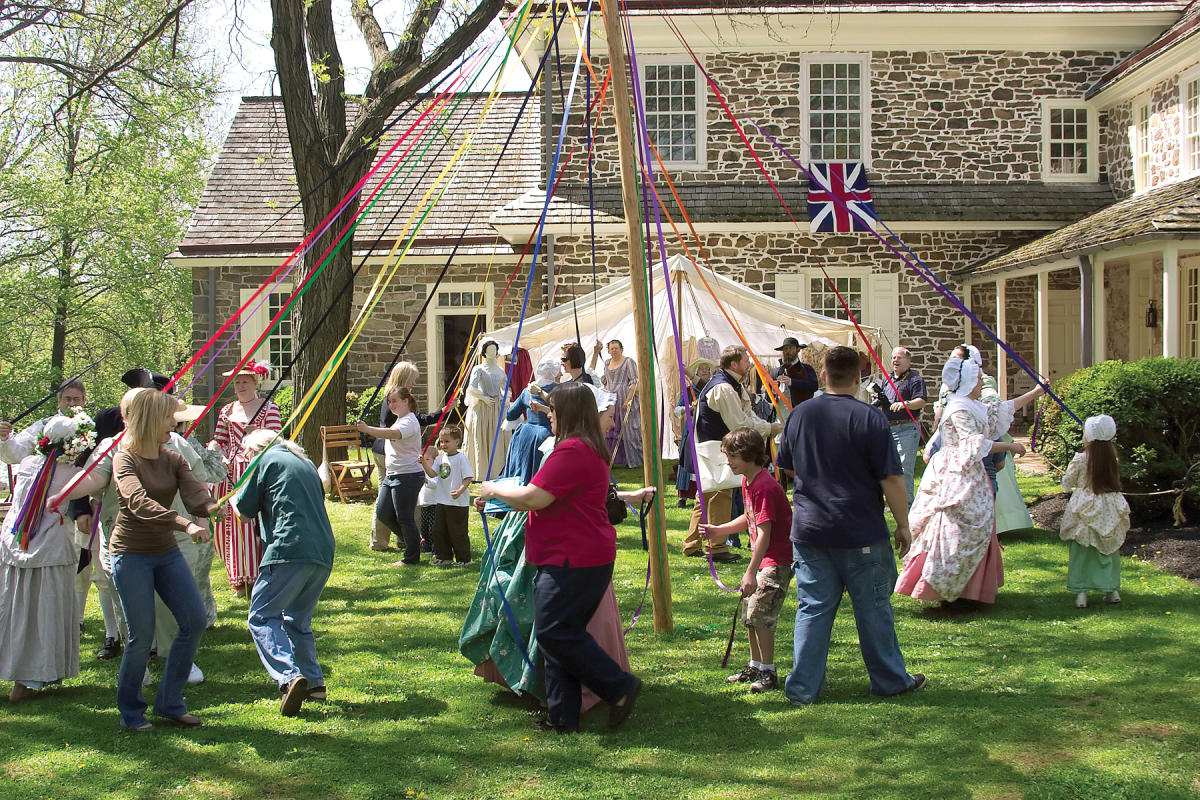 ARTS MONTCO
SPECIAL EVENTS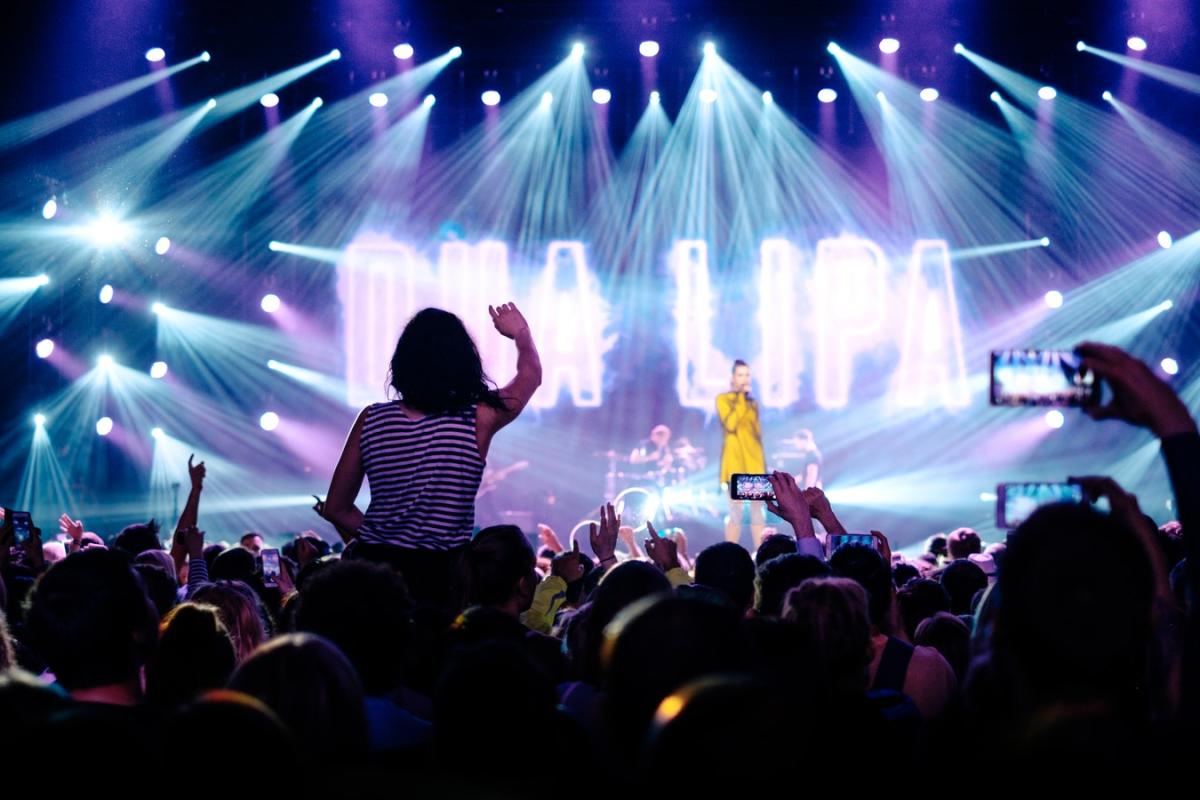 SON VOLT
May 1
​Ardmore Music Hall
Son Volt is an americana rock outfit founded by Jay Farrar (of Uncle Tupelo) in 1994.
LARRY CAMPBELL AND TERESA WILLIAMS
May 5
Ardmore Music Hall
Larry Campbell is a lauded multi-instrumentalist that has played with Levon Helm, Phil Lesh, and many other players. Teresa Williams is a singer-guitarist who has also played in Levon Helm's band.
JUICE WRLD: DEATH RACE FOR LOVE TOUR WITH SKI MASK THE SLUMP GOD & THE LYRICAL LEMONADE ALL-STARS @ SKYLINE STAGE
May 15
​The Mann Center for the Performing Arts
One of the most commanding artists to emerge from the SoundCloud underground, Juice WRLD makes introspective hip-hop that's emotionally raw but powerfully melodic. In 2018, the 20-year-old Chicago native earned such accolades as being named Apple Music's Breakthrough Artist of the Year and Spotify's Biggest Breakout Artist of 2018, partly due to the smash success of his four-times-platinum single "Lucid Dreams," a genre-warping track that's spent over 38 weeks on the Billboard Hot 100 (peaking at #2), in addition to hitting #1 on YouTube's U.S. Top Songs Chart, #1 on Spotify's Global Chart, and #2 on Billboard's Streaming Songs Chart.
ARTS MONTCO
ON THE STAGE