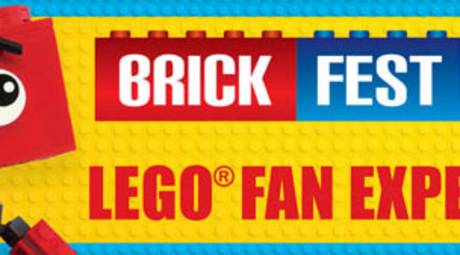 BRICKFEST LIVE
April 30 - May 1
Greater Philadelphia Expo Center
Fans of Lego will decide to attend this popular event in a snap. Wander through the displays and marketplace and see what results when creativity, art, engineering, imagination and a bucket-load of patience all get together. Return to the Greater Philadelphia Expo Center on May 21 for the Gluten Free Expo, an informative presentation by local and national vendors.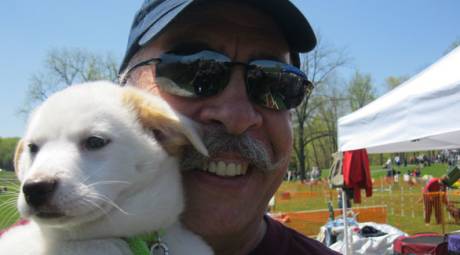 14TH ANNUAL WMGK DEBELLA DOG WALK
May 1
Green Lane Park
Attention all dog lovers! John DeBella and the entire WMGK staff return to Green Lane Park for this annual canine celebration. It's a pooch party highlighting dog rescue organizations, vendors, demonstrations, food and music, all hosted by one of the area's most well-known radio personalities. We caught up with John prior to this event, and you can read the interview here.
SEASON KICK-OFF CARNIVAL
May 5-8
Elmwood Park Zoo
Elmwood Park Zoo is celebrating the start of an exciting summer season with its fourth annual Kick-Off Carnival. The lower parking lot becomes a true midway with rides, games, food and fun. May 5 is wristband night with unlimited rides from 5 to 10 p.m.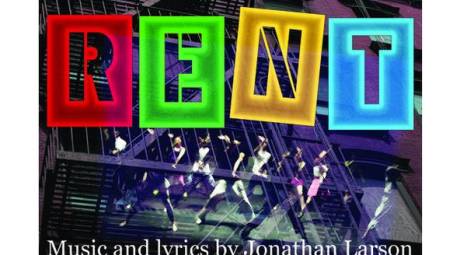 RENT
May 6, 7, 8, 12, 13 & 14
Playcrafters of Skippack
Set in the East Village of New York City, Rent is about falling in love, finding a voice and living for today. Winner of the TONY Award for Best Musical and the Pulitzer Prize for Drama, Rent has become a pop cultural phenomenon. In the hands of the talented cast at Playcrafters of Skippack, it is sure to be a hit.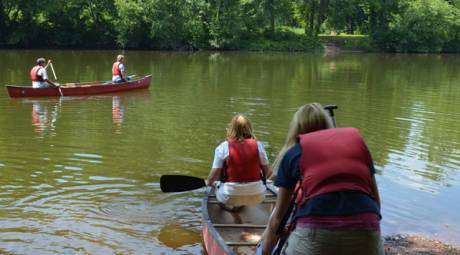 CANOE WITH PERKS
May 7
John James Audubon Center at Mill Grove
Take a guided canoe tour of the Perkiomen Creek with a trained guide who will not only ensure that you paddle with purpose but will also keep you safe and dry. View birds as they feed along the creek, explore the world of macroinvertebrates and spy for a glimpse of an elusive muskrat. These excursions continue every other Saturday throughout the summer - as well as every Thursday beginning May 12.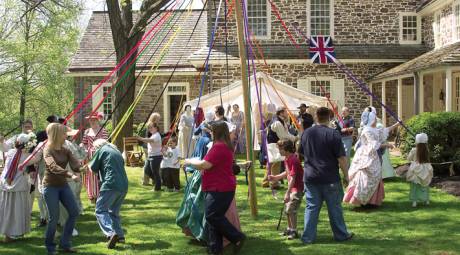 COLONIAL MAY FAIR
May 7
Pottsgrove Manor
No one knows for sure where the tradition of weaving ribbons around a maypole began (some cite medieval Germanic rites associated with spring). But there's no denying that it's fun to do and results in a colorful display. The maypole dance at Pottsgrove Manor is just part of a day's celebration that encompasses magic, puppets, crafts, living history and hands-on activities.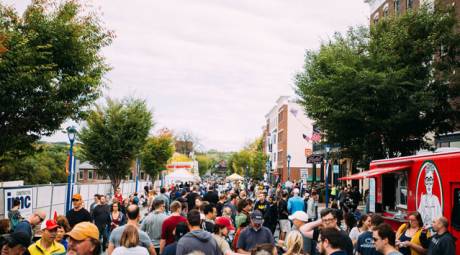 PHOENIXVILLE FOOD TRUCK FESTIVAL
May 7
Phoenixville
More will 30 food trucks line Bridge Street, to the delight of fans of mobile menus, showing off culinary expertise in everything from steak to cupcakes. The event also includes a loop of movies at The Colonial Theatre and shuttle service to the various food hotspots.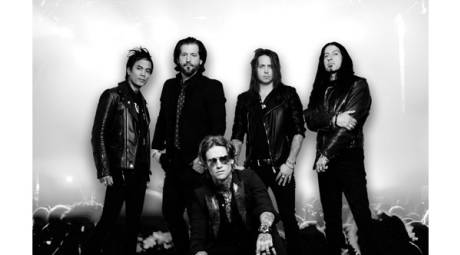 BUCKCHERRY
May 8
Valley Forge Casino Resort
Buckcherry is an American rock band from Anaheim, California, that first came together in in 1995. Since then, they've released six albums and saw one of their works, "Sorry," hit the Billboard Hot 100 top ten list.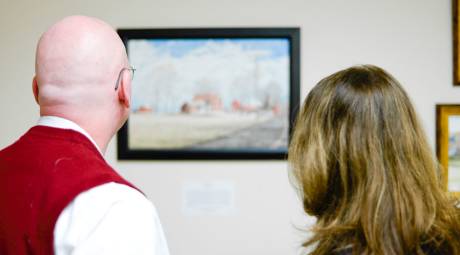 COURTING ART EXHIBIT
May 11-26
Fine Arts Center, Montgomery County Community College
The walls of the fine arts center at MCCC will depict Montgomery County at its thriving, active best. Local artists address the theme Montco in Motion, drawing inspiration from the places that get us out of our chairs and on the move. Winners will see their creations displayed in the Montgomery County Courthouse, as we discovered in this blog from 2014.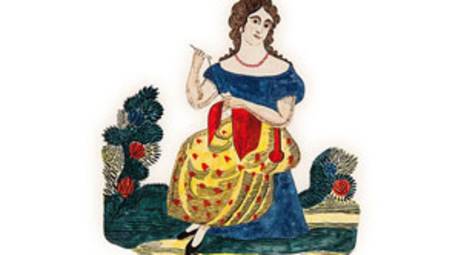 PENN DRY GOODS MARKET
May 13-14
Schwenkfelder Library & Heritage Center
This annual market is the place to browse some of the finest artistry in needlework, linens, baskets, clothing, textiles and quilts. The day includes demonstrations, lectures and classes led by patient artisans who are eager to share their skills with future generations.
FIDDLER ON THE ROOF
May 14-28
Steel River Playhouse
One of the most beloved musicals of all time, this tribute to 'tradition' has held audiences rapt for over 50 years. Based on the tales of Sholem Aleichem, "Fiddler's" central character, Tevye, struggles to maintain his religious and cultural values as outside influences encroach on his family.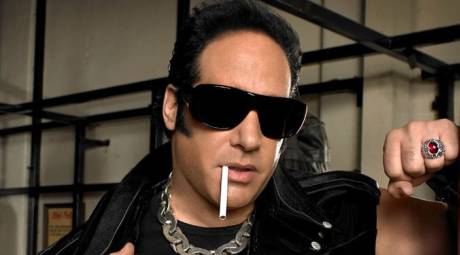 ANDREW DICE CLAY
May 15
Keswick Theatre
It's an evening of Dice and all his brash and controversial viewpoints. As a comic, he has weathered the ups and downs of a stand-up career for almost 30 years. Come and see for yourself why he became the first act to ever sell out Madison Square Garden two nights in a row.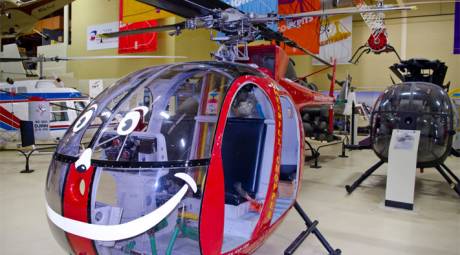 HELICOPTER RIDES
May 15
American Helicopter Museum and Education Center
If you've ever wanted to ride in a helicopter, here's a convenient and budget-friendly way to get your wish. A lift-off at the American Helicopter Museum costs only $60, which includes admission to the curated aircraft from across the ages.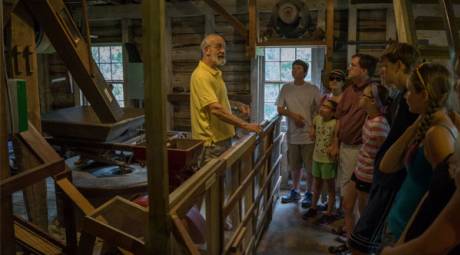 GRIST MILL DEMONSTRATION DAY
May 15
Morris Arboretum of the University of Pennsylvania
Historic Springfield Mills at Morris Arboretum is restored and stone-grinding corn for meal and flour. Come and explore revolutionary technology, local history and a beautiful setting along the Wissahickon Creek.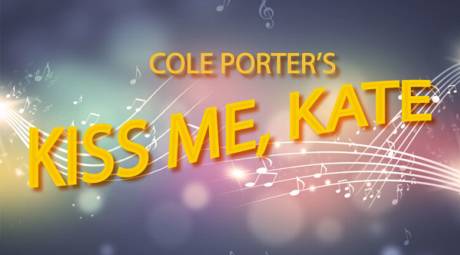 KISS ME KATE
May 17
Act II Playhouse
The classic backstage romantic-comedy musical features a stellar Cole Porter score. This is one run that is "Too Darn Hot" to miss, and with a looming close date of June 12, the time to get tickets is now.
VALLEY BEACH OPENING DAY
May 20
Valley Forge Casino Resort
It's all the fun of a beachfront property without the traffic, noise or sandflies. Valley Beach's pool is 20,000 square feet of crystal-blue water. It also features an open-air bar, private cabanas and live entertainment. Purchase a beach tag and enjoy the relaxation (and partying) all summer long.
STEAM TRAIN RIDES
May 21-22, 28-29
Colebrookdale Railroad
For two weekends in May, the Colebrookdale Railroad is taking passengers on a unique ride through the Hidden Valley behind a vintage steam engine. These special excursions - a must for train buffs - has the line of passenger cars headed by a Viscose 6, a powerhouse built in 1925 by Baldwin Locomotive Works.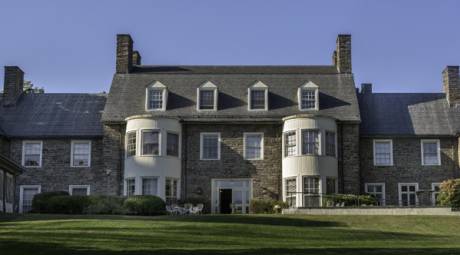 MAKER MAYHEM COMMUNITY DAY
May 22
Abington Art Center
The features of the 2016 community day at Abington Art Center include access to Makerspace, a creative space outfitted with 3D printers, laser cutters and computers side-by-side with sewing machines, hot glue guns and saws. Come find your inspiration and bring your ideas to life.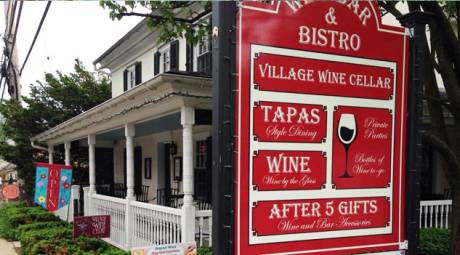 SKIPPACK RESTAURANT WEEK
May 22-26
Skippack Village
With prix fixe meals in the $15-$35 range, the culinary celebration of Skippack Village's talented chefs represents a budget-friendly way to sit down at one of the many excellent eating spots. Revisit a favorite, or better yet, open your palate to something new and different.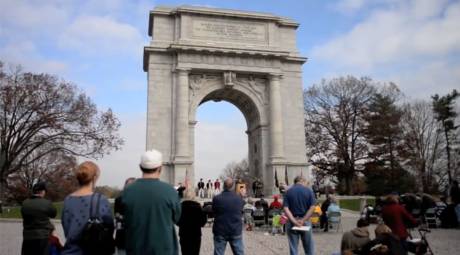 MEMORIAL DAY OBSERVANCE
May 30
Valley Forge National Historical Park
A full day of remembrance takes place on May 30 at Valley Forge National Historical Park. At 2 p.m., a carillon concert at Washington Memorial Chapel provides both entertainment and gravitas, especially in the performance of a selection written for the victims of the 9/11 attacks. At 3 p.m., "Taps" will sound over the Grand Parade. The Memorial Day weekend also sees the return of the park's cell phone audio tours.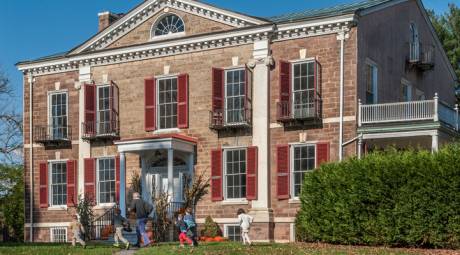 FAERIE FESTIVAL
May 15
Highlands Mansion and Gardens
Kids aged 3-7 will be enchanted by the Highlands Mansion fairy-themed garden walk, music and dance. Children should arrive (accompanied by an adult) dressed to receive faerie wings and wand. They will build faerie houses, dress a faerie doll, help solve a faerie mystery and enjoy faerie refreshments. Reservations are requested by May 10.
ALICE IN WONDERLAND JR.
Through May 29
Montgomery Theater
Based on the 1951 Disney film Alice in Wonderland and the Lewis Carroll novels, this adaptation includes all the favorite characters: Alice, the White Rabbit, Tweedle Dee and Tweedle Dum, the Queen of Hearts and a bubble-blowing caterpillar. The show runs until May 29.