Top March Events
Valley Forge & Montgomery County, PA
Spring is just around the corner and Valley Forge and Montgomery County are already alive with some of the biggest events of the year. In March, kids can Join the Continental Army at Valley Forge Park, foodies can taste the best that Montco has to offer during Restaurant Weeks in King of Prussia and Hatboro, and shoppers will delight at the Sugarloaf Crafts Festival.
And that's only the beginning. Here's a look at 26 of our favorite events coming to Valley Forge and Montgomery County this March:
FEATURED EVENT
The Philadelphia Orchestra VIP Experience
March 21
Keswick Theatre
See The Philadelphia Orchestra VIP-style! You're invited to the official exclusive after-party at the famous Dino's Backstage & The Celebrity Room! A one-night-only experience continues with delectable treats, VIP specialty gift, & an intimate meeting with Conductor Kensho Watanabe. 
CRAVE MONTCO
Dining Events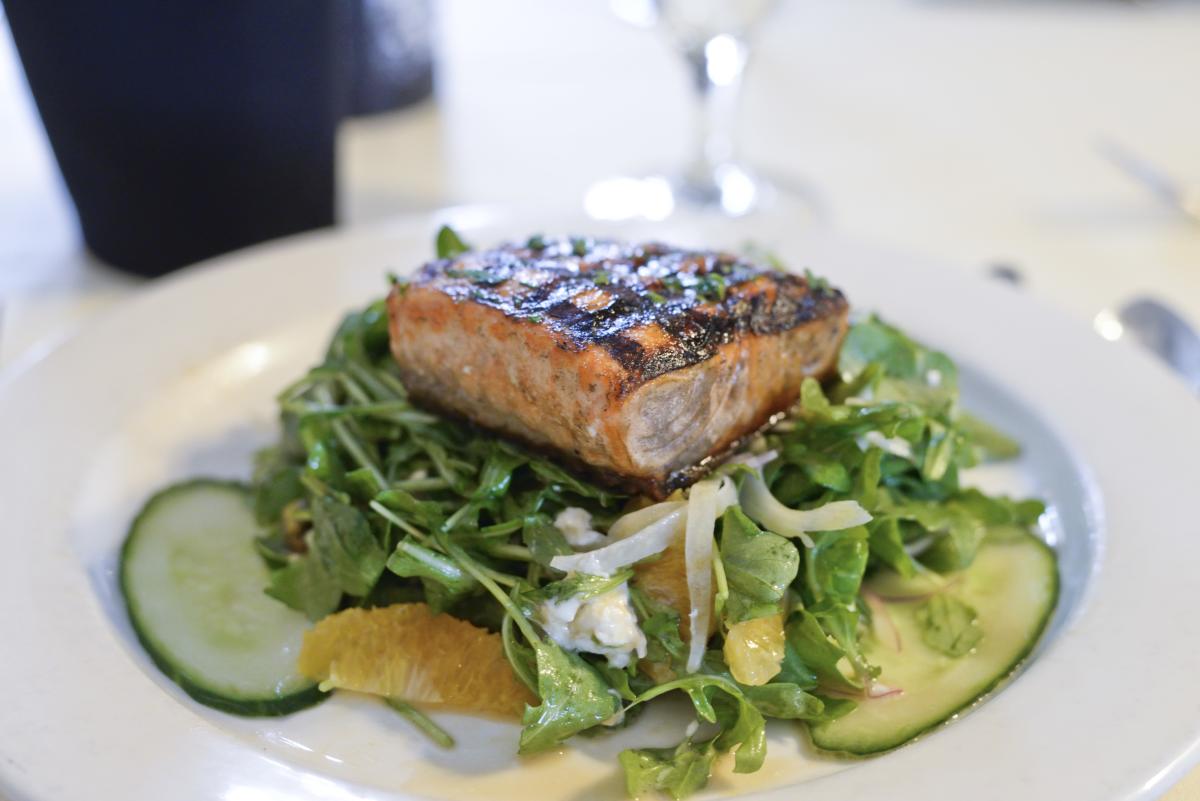 dineKOP RESTAURANT WEEK
March 11- 17
Presented by King of Prussia District
The annual celebration of King of Prussia's dining scene returns March 5 to 11 when the King of Prussia District hosts dineKOP Restaurant Week. Nearly 30 restaurants will be offering special prix fixe pricing for lunch and dinner throughout the week.
ST. PATRICK'S DAY WEEKEND
March 15 - March 17
Iron Abbey Gastro Pub
Join us this St. Patrick's Day Weekend! March 15th-17th
Drink Specials ALL DAY | Traditional Food Menu
6 Nations Rugby | Music | Giveaways
$4 Drafts: Smithwick's & Guinness
Stop by and enjoy!
THE BERCY WINE CLUB - ALL ABOUT ALSACE
March 28
​The Bercy
The Bercy is proud to introduce a series of wine classes. During each class, our sommelier, Steven Gullo will present a flight of six wines chosen around a specific theme. Each flight will be paired with small plates crafted by our Chefs and culinary team.
During this tasting, Steven will pour a variety of wines from Alsace. Alsace is a French wine region in with a unique history and culture as it's situated between the Vosges Mountains and the Rhine River, the natural border with Germany. Thus, Alsatian wines and cuisine share an obvious German influence. Steven will delve into this fascinating region and pour plenty of dry Rieslings, Gewürztraminer, and Pinot Gris. Some lesser-known red Pinot Noir and sparkling Crémant d'Alsace will also be featured. All wines will be paired with Alsatian-influenced dishes from our Chef.
PATRIOT TRAILS
HISTORY EVENTS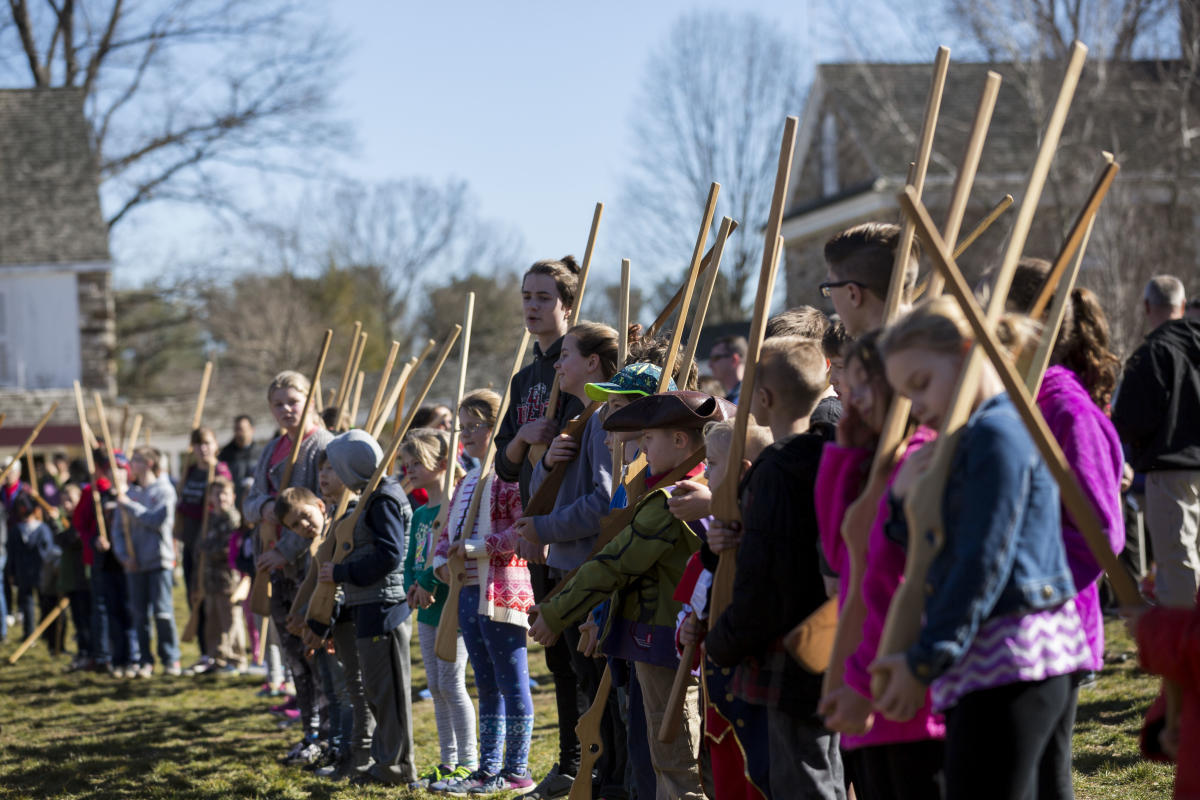 JOIN THE CONTINENTAL ARMY
March 3
Valley Forge National Historical Park
Children are invited to Join the Continental Army at Valley Forge on Saturday, March 2. This free event gives kids a chance to experience a small slice of life as a Continental soldier as they are issued wooden (dummy) muskets and taught how to stand, march, and carry their muskets as one of Washington's soldiers would have done during the winter of 1777-78.
GHOSTS OF IMMIGRANTS PAST AT PIER 53
March 3
Pennypacker Mills
Susan McAninley tells the stories of the immigrants who passed through Philadelphia's Pier 53. Between 1873 to 195, more than one million European immigrants arrived at the pier, at one time the third largest port in the nation. 
DINNER WITH HISTORY - PATRICK HENRY
March 6
Washington Memorial Chapel
The Valley Forge Park Alliance Speaker Series continues on March 6 with "Patrick Henry: Champion of Liberty." Author and history Jon Kukla will discuss his new book by the same title. The event includes dinner with the history in the Washington Memorial Chapel's Bishop White Library.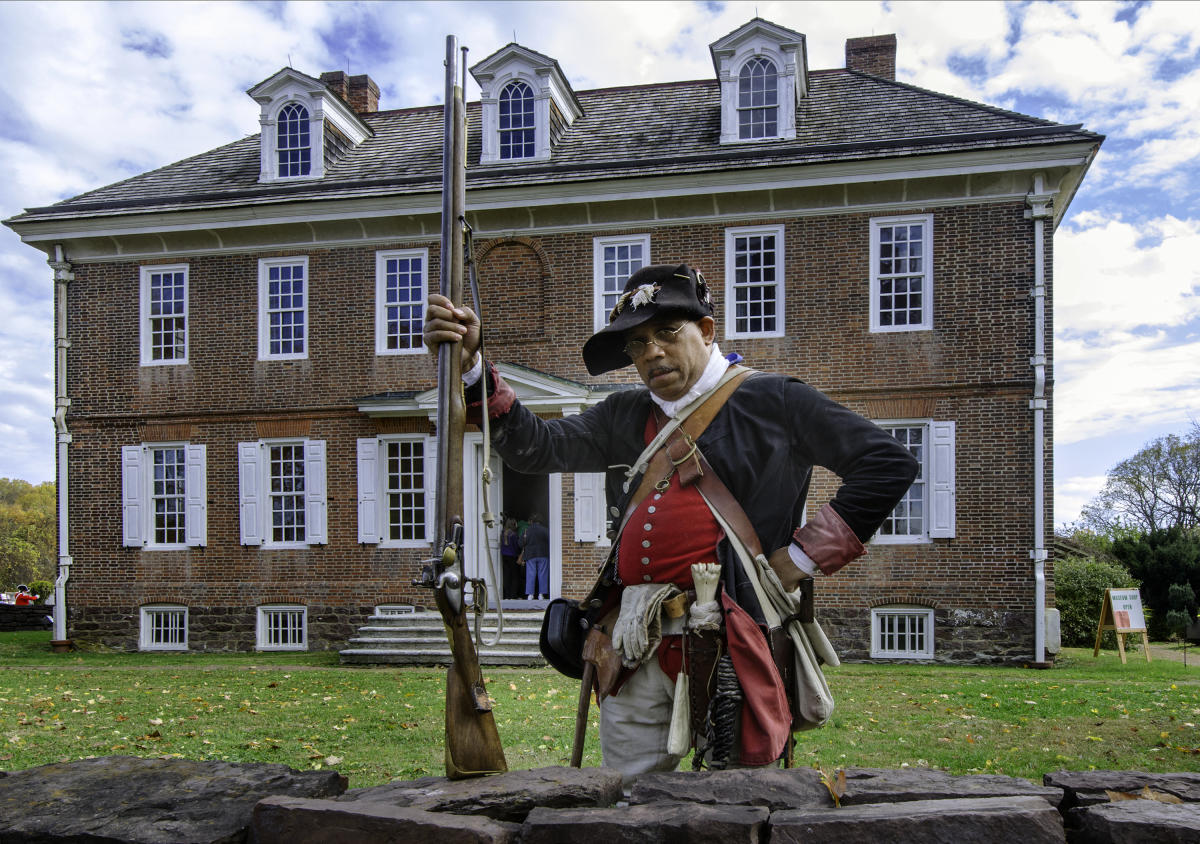 CHARTER DAY
March 11
Hope Lodge
Celebrating the charter that granted William Penn the colony of Pennsylvania, Charter Day is celebrated with free admission and tours at many state historic sites, including Hope Lodge.
18TH CENTURY COOKING WORKSHOP
March 10
Pottsgrove Manor
The kitchen was a much different place in the 1700s, and Pottsgrove Manor is giving visitors a chance to experience it first hand on March 15 during the 18th Century Cooking Workshop. Visitors will learn to prepare, cook, and serve authentic 18th century dishes - then it's time to enjoy taste these historic eats. (Pre-registration is required by March 2).
ARTS MONTCO
Live Music, Comedy and Performances
HEX SIGNS: SACRED & CELESTIAL SYMBOLISM IN PENNSYLVANIA DUTCH BARN STARS
March 1 - November 3
Bryn Athyn Historic District
 
Explores themes of sacred and celestial imagery in the traditional arts of the Pennsylvania Dutch, with special emphasis on the decorated barns of Southeastern Pennsylvania. This exhibition, which features actual examples of barn stars, decorated objects, and related images, is guest curated  by Patrick Donmoyer, director of the Pennsylvania German Cultural Heritage Center at Kutztown University. Donmoyer is the author of Hex Signs: Myth and Meaning in Pennsylvania Dutch Barn Stars (2013). The Heritage Center and Glencairn Museum will collaborate on a full exhibition catalog for the Glencairn exhibition. 
SHERLOCK HOLMES: THE BAKER STREET IRREGULARS
March 1 - March 10
DCP Theatre
With his own disappearance, Sherlock Holmes himself has become London's great mystery. Now it's up to a band of young rascals, The Baker Street Irregulars, to solve the case on their own. Sherlock's adversary, Moriarty, is said to have killed him, but the ragtag children are determined to convince people otherwise. When the Mayor's daughter goes missing, they have yet another piece of the puzzle to solve. Will Moriarty get the better of them? Or will this unlikely crew be able to find the answers and bring Sherlock back?
TELEVISION PSYCHIC MEDIUM MATT FRASER LIVE GROUP READING
March 10 
​Valley Forge Casino Resort
You have seen him on FOX News, CBS Radio, NBC Morning News & More. NOW join Internationally Renowned Psychic and Medium Matt Fraser LIVE for an uplifting group reading as he helps you connect with loved ones that have passed at The Venue at Valley Forge Casino. 
Internationally renowned psychic and medium Matthew Fraser is Dynamic. Electric. The Real Deal. Matt continues his mission to connect those who have passed with the loved ones they left behind in the uplifting event "Medium with a Message". The messages he's asked to deliver frequently include names, dates, and locations Matt couldn't possibly know, and only add to his long established credibility as one of the most sincere and unpretentious mediums working to bridge the spiritual gap between the living and the deceased. Due to Matt's personal and oftentimes humorous interaction with the audience, all attendees can be guaranteed to have a great time and leave feeling uplifted. But what truly matters is that the messages from heaven will touch hearts and change lives. And that's why Matt Fraser is bringing this event to us all.
JEFF BOYER'S BUBBLE TROUBLE SHOW
March 9
​Montgomery County Community College
The Young Arts Explorers (YAE) series presents Jeff Boyer's Bubble Trouble Show! A bubble volcano. Bubble roller coaster. A kid in a bubble? Jeff Boyer takes bubbles to the max in this one-man bubble extravaganza. It's the craziest, most creative bubble show around. Jeff juggles bubbles, sculpts and builds with bubbles, makes fog-filled bubbles and more. Mixing comedy, music and interactive bubble-magic, he engages and delights audiences of all ages. A hit at performing arts centers, festivals … anywhere there's air!
THE FEW
March 14 - April 7
Theatre Horizon
by Samuel D. Hunter, 2014 MacArthur "Genius Grant" Recipient
Directed by Matthew Decker
Regional Premiere
A surprisingly funny story of seething tensions and missed connections, from the author of The Whale.
In the days before the Internet, a small town editor plays matchmaker by publishing a newspaper that runs personal ads, uniting the truck drivers who traverse America's lonely roads. When her own lost lover resurfaces, long-simmering tensions expose carefully guarded secrets, by turns hilarious, exhilarating, and poignant. Meanwhile Matthew, an eager young writer, compels his jaded mentors to consider whether recommitting to the human race is worth all the trouble.
PROOF
March 15 - March 30​
The Village Players of Hatboro
Catherine has inherited her late father's mathematical brilliance, but she is haunted by the fear that she might also share his debilitating mental illness. She has spent years caring for her now-deceased father, and upon his death, she feels left alone to pick up the pieces of her life without him. Caught between a new-found connection with Hal, one of her father's former students, and the reappearance of her sister, Claire, Catherine finds both her world and her mind growing increasingly unstable. Then Hal discovers a groundbreaking proof among the 103 notebooks Catherine's father left behind, and Catherine is forced to further question how much of her father's genius or madness will she inherit. Winner of the Pulitzer Prize for Drama, David Auburn's Proof is a passionate, intelligent story about fathers and daughters, the nature of genius, and the power of love.
SAME TIME NEXT YEAR
March 19 - April 14 ​
Act II Playhouse, Ltd.
by Bernard Slade
The beloved Broadway romantic comedy. George and Doris - married to other people - meet for an annual tryst for 24 years. Starring Tony Braithwaite and Tracie Higgins.
"Genuinely funny and genuinely romantic" -The New York Post