Top March Events
Valley Forge & Montgomery County, PA
Spring is just around the corner and Valley Forge and Montgomery County are already alive with some of the biggest events of the year. In March, kids can Join the Continental Army at Valley Forge Park, foodies can taste the best that Montco has to offer during Restaurant Weeks in King of Prussia and Hatboro, and shoppers will delight at the Sugarloaf Crafts Festival.
And that's only the beginning. Here's a look at 26 of our favorite events coming to Valley Forge and Montgomery County this March:
FEATURED EVENT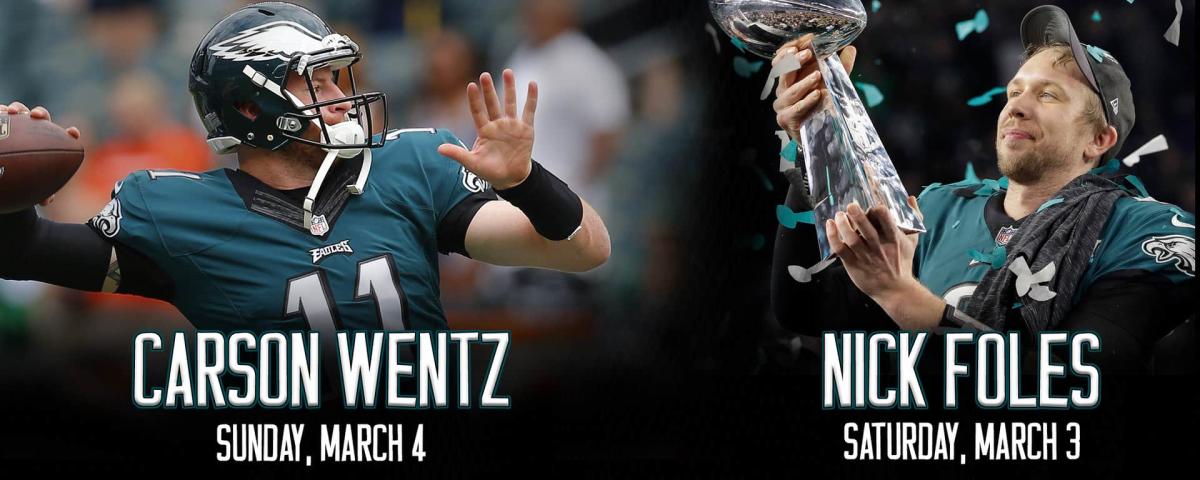 PHILADELPHIA SPORTSCARD & MEMORABILIA SHOW
March 2 - 4
Valley Forge Casino Resort
The Philadelphia Sportscard & Memorabilia show returns to the Valley Forge Casino Resort March 2 through 4, and it's going to be the biggest show yet as the show celebrates the world champion Philadelphia Eagles with appearances by star quarterbacks Carson Wentz and Nick Foles, along with stars Alshon Jeffrey, Lane Johnson, Jason Kelce, and more.
CRAVE MONTCO
Dining Events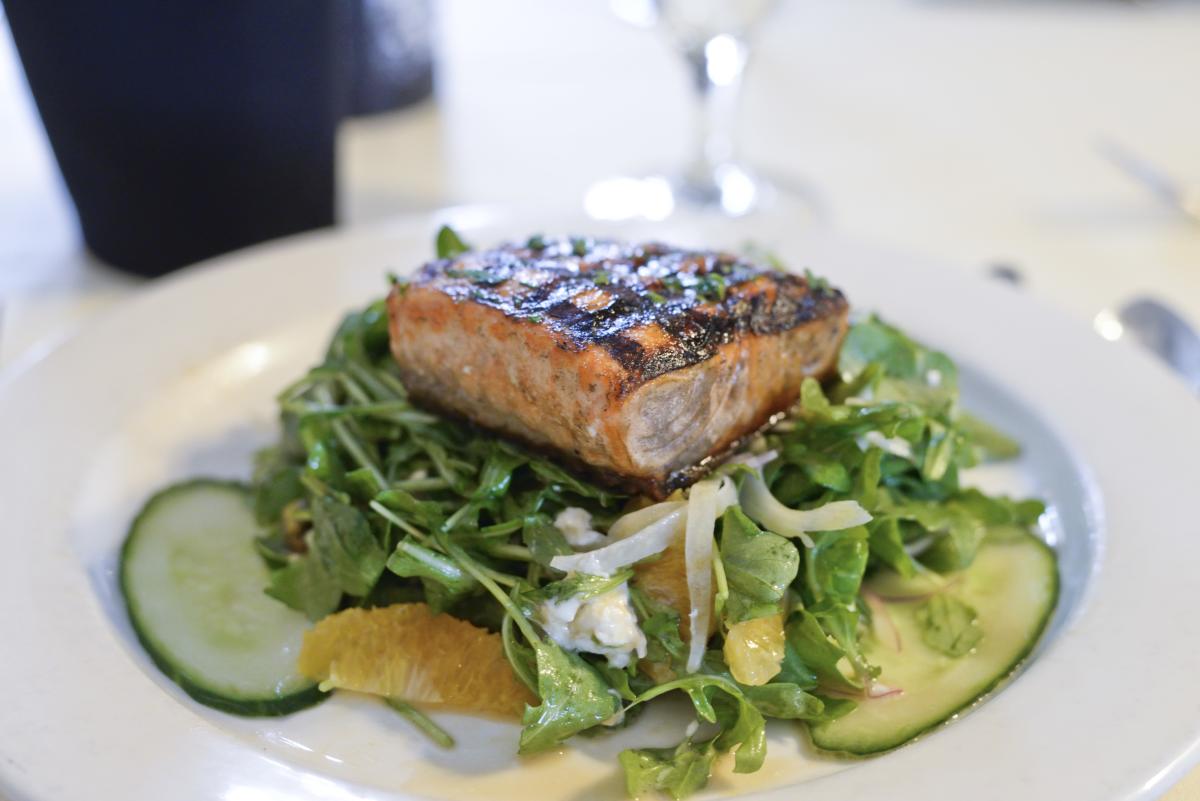 dineKOP RESTAURANT WEEK
March 5 - 11
Presented by King of Prussia District
The annual celebration of King of Prussia's dining scene returns March 5 to 11 when the King of Prussia District hosts dineKOP Restaurant Week. Nearly 30 restaurants will be offering special prix fixe pricing for lunch and dinner throughout the week.
HATBORO RESTAURANT DAYS
March 16 - 18
Presented by Greater Hatboro Chamber of Commerce
Make reservations at an old favorite or discover you new go-to place during Hatboro Restaurant Days. From March 16 to 18, area restaurants will offers special pricing on breakfast, lunch, dinner, and even late-night.
PATRIOT TRAILS
HISTORY EVENTS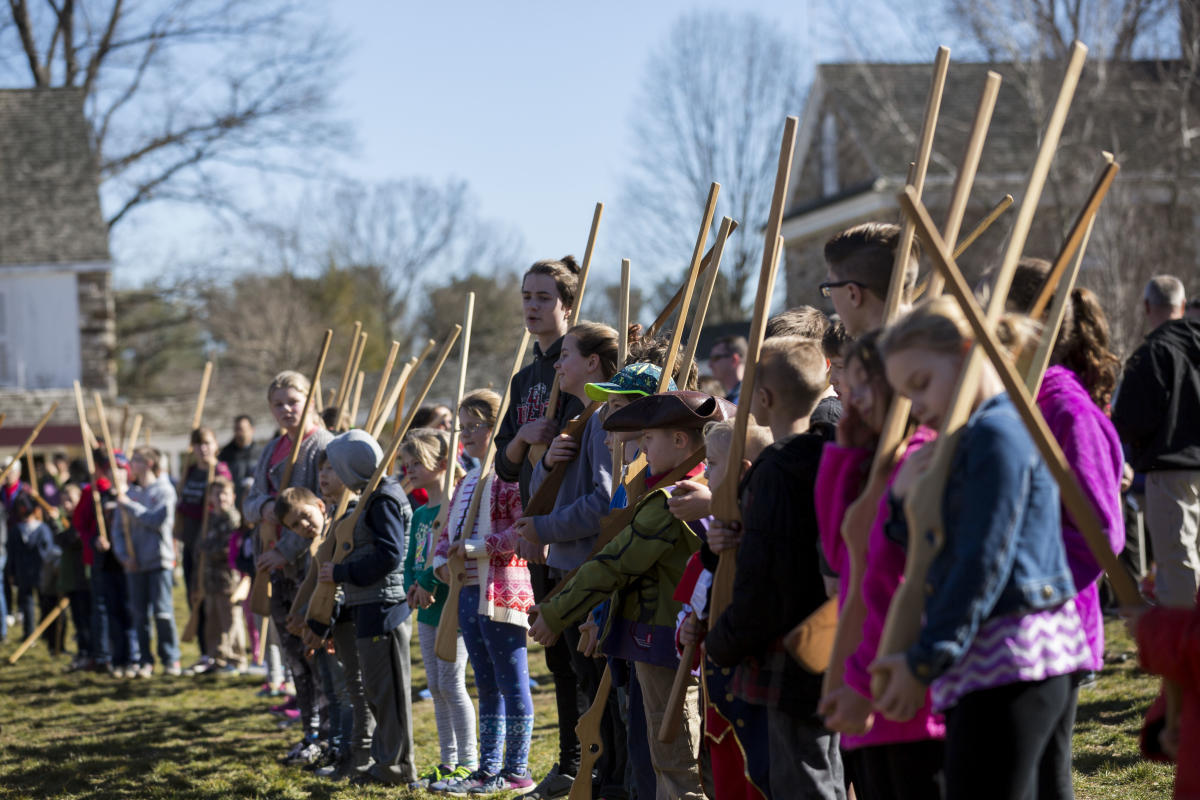 JOIN THE CONTINENTAL ARMY
March 3
Valley Forge National Historical Park
Children are invited to Join the Continental Army at Valley Forge on Saturday, March 2. This free event gives kids a chance to experience a small slice of life as a Continental soldier as they are issued wooden (dummy) muskets and taught how to stand, march, and carry their muskets as one of Washington's soldiers would have done during the winter of 1777-78.
GHOSTS OF IMMIGRANTS PAST AT PIER 53
March 3
Pennypacker Mills
Susan McAninley tells the stories of the immigrants who passed through Philadelphia's Pier 53. Between 1873 to 195, more than one million European immigrants arrived at the pier, at one time the third largest port in the nation. 
DINNER WITH HISTORY - PATRICK HENRY
March 6
Washington Memorial Chapel
The Valley Forge Park Alliance Speaker Series continues on March 6 with "Patrick Henry: Champion of Liberty." Author and history Jon Kukla will discuss his new book by the same title. The event includes dinner with the history in the Washington Memorial Chapel's Bishop White Library.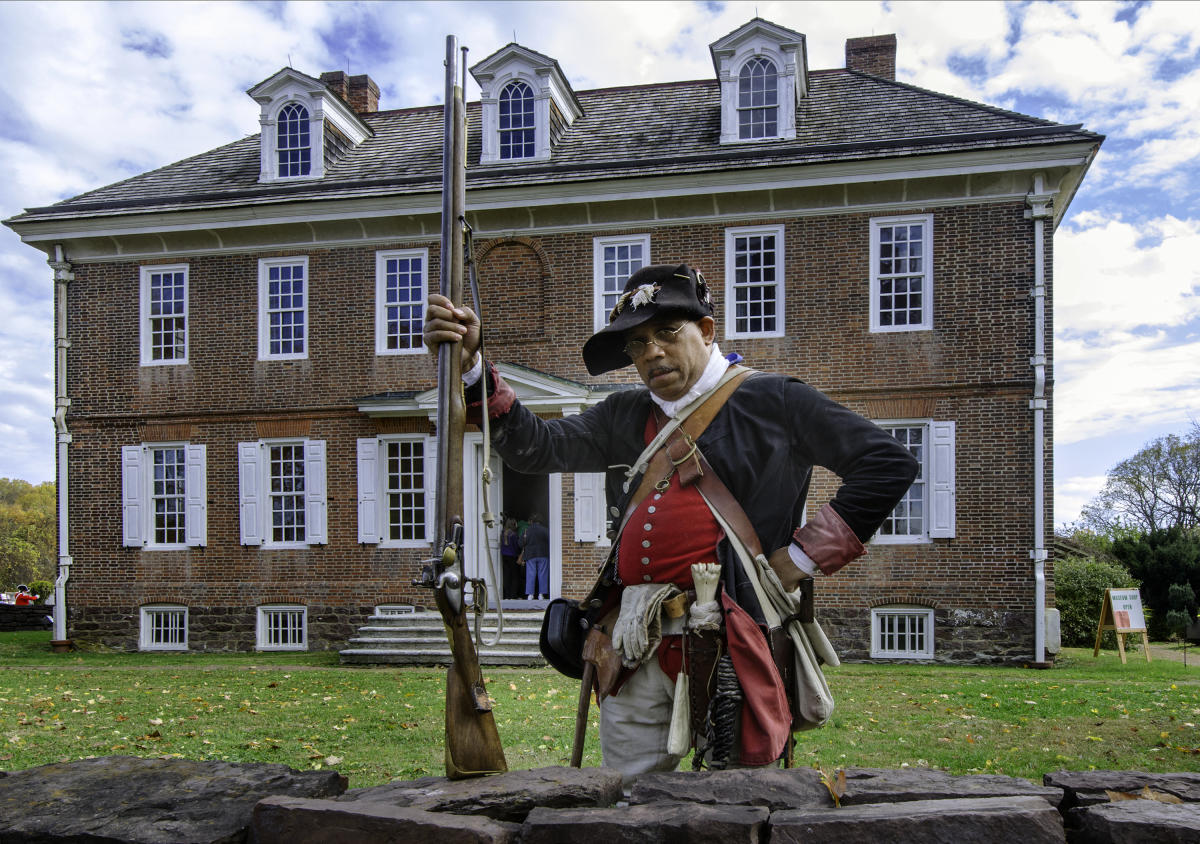 CHARTER DAY
March 11
Hope Lodge
Celebrating the charter that granted William Penn the colony of Pennsylvania, Charter Day is celebrated with free admission and tours at many state historic sites, including Hope Lodge.
RESULTS OF THE 2017 PARANOMAL TOURS AT PAOLI BATTLEFIELD
March 12
Historic General Warren Restaurant
The Paoli Battlefield is said to be one of the most haunted places in the Philadelphia region. Each year, the battlefield in nearby Malvern hosts a paranormal tour and investigation. On March 12, the results of October's tour will be shared as part of the Revolutionary Lecture Series at the Historic General Warren.
18TH CENTURY COOKING WORKSHOP
March 10
Pottsgrove Manor
The kitchen was a much different place in the 1700s, and Pottsgrove Manor is giving visitors a chance to experience it first hand on March 15 during the 18th Century Cooking Workshop. Visitors will learn to prepare, cook, and serve authentic 18th century dishes - then it's time to enjoy taste these historic eats. (Pre-registration is required by March 2).
SUGARLOAF CRAFTS FESTIVAL
March 16 - 18
Greater Philadelphia Expo Center at Oaks
One of the largest arts and crafts festivals in the country returns to Montgomery County March 16 to 18. The Sugarloaf Crafts Festival features more than 250 of the country's top artisans displaying and selling their unique creations during the three-day event at the Greater Philadelphia Expo Center at Oaks.
ARTS MONTCO
Live Music, Comedy and Performances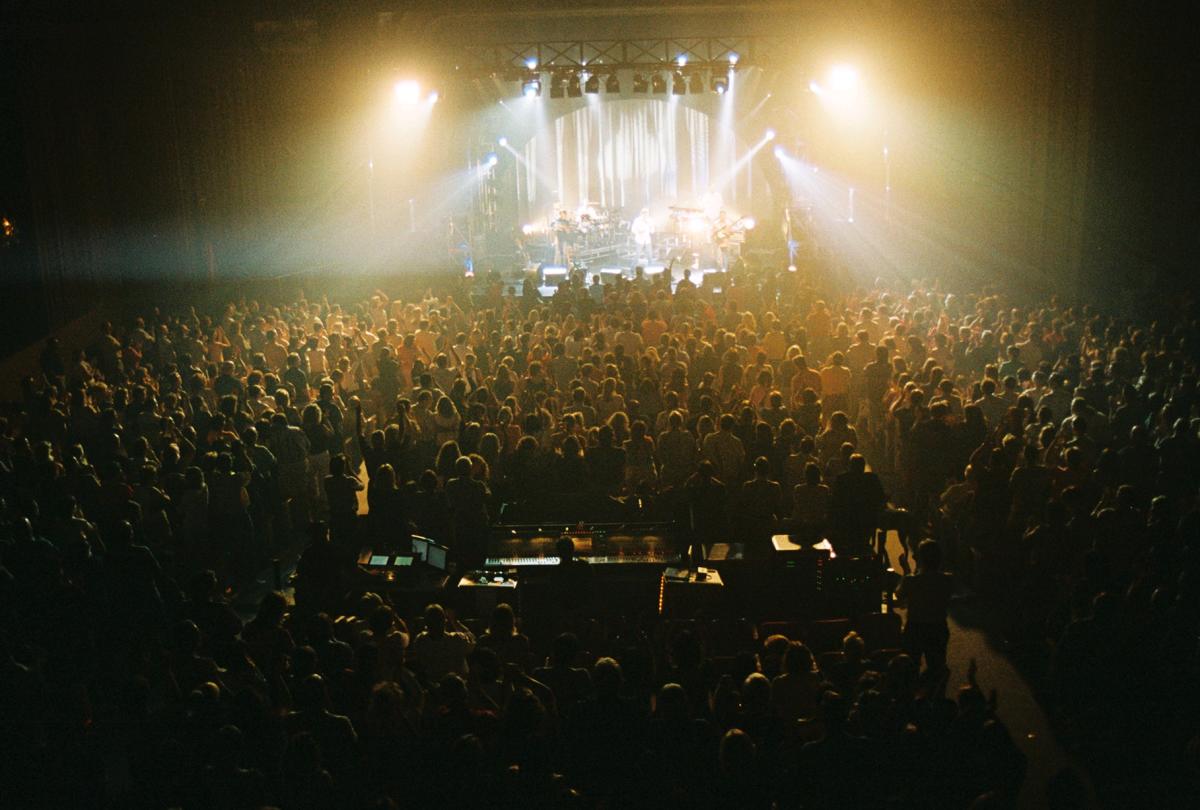 AN EVENING OF CLASSICAL MUSIC
March 3
Cunningham Piano Company
Cunningham Piano Company in King of Prussia presents Cellist Steve Kramer and his two ensembles, Rachmaninoff Duo & Bel Canto, for an evening of classical music on March 3.
THE JIM HOLTON QUARTET
March 10
August Moon Restaurant
Crying Sam Entertainment presents Second Saturday Jazz, featuring some of the area's best in jazz music taking the stage at the August Moon Restaurant in Norristown. This month's featured performer is The Jim Holton Quartet.
FIVE FOR FIGHTING WITH STRING QUARTET
March 11
Colonial Theatre
Chart-topping musician Five for Fighting brings a unique concert experience to the Colonial Theatre in nearby Phoenixville. The artist is currently touring with a string quartet, adding a new sound to hits like "Superman (It's Not Easy)" and "100 Years."
THE RIGHETOUS BROTHERS
March 11
Keswick Theatre
One of the most celebrated duos of all time, the Righteous Brothers takes the stage at the Keswick Theatre on March 11. Co-founder Bill Medley keeps the group's music - and the memory of his late co-founder Bobby Hatfield - alive with the addition of Bucky Heard.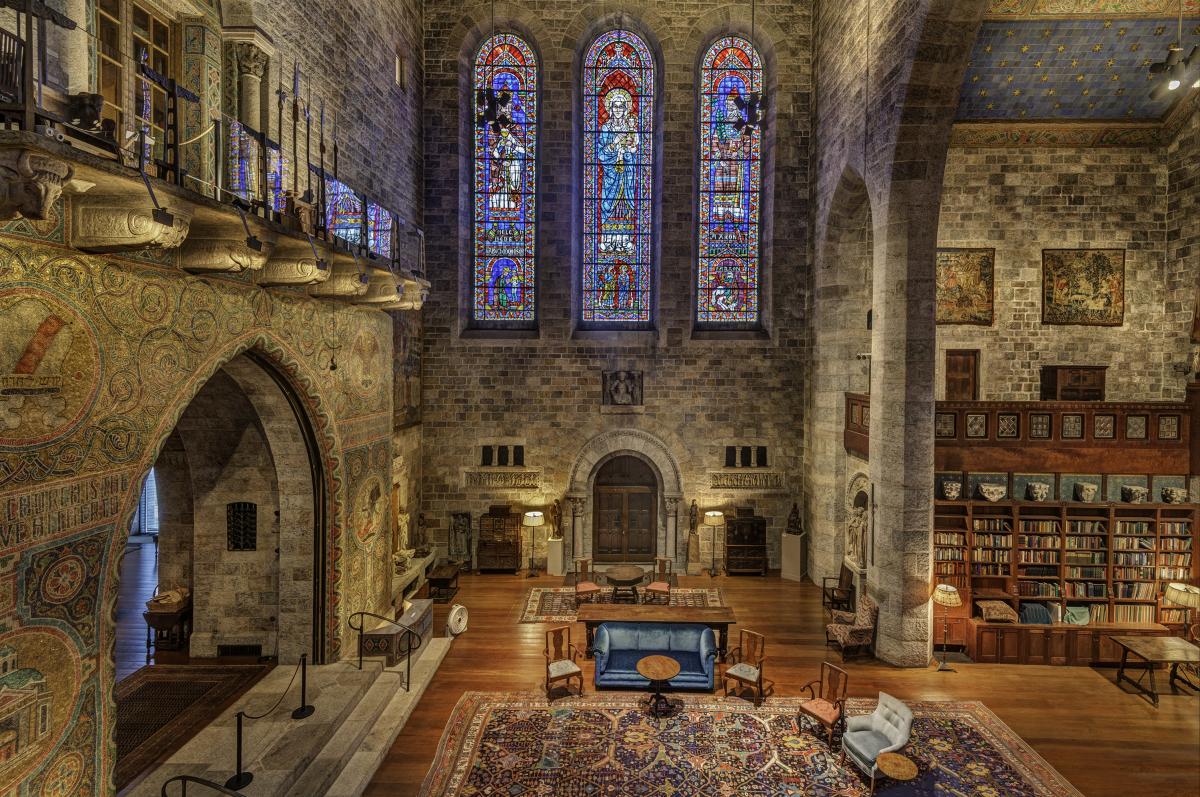 ELIZABETH PITCAIRN
March 18
Glencairn Museum
Elizabeth Pitcairn, member of the Pitcairn family that founded Bryn Athyn, returns home with her 1720 Red Mendelssohn Stradivarius violin for an unforgettable concert in the Great Hall of the Glencairn Museum on March 18.
ALAN CUNNINGHAM ORGAN RECITAL
March 18
Ursinus College
Accomplished organist Alan Cunningham will perform on the historic organ inside Ursinus College's Bomberger Auditorium on March 18. The event is free to attend.
THE WEATHER GIRLS AND TERRI B
March 30
Valley Forge Casino Resort
80s sensation The Weather Girls open their tour "House My Disco Soul" with a show on March 30 at the Valley Forge Casino Resort. The Weather Girls and Terri B will be performing hits like "It's Raining Men" and "Can You Feel It."
THE DIARY OF ANNE FRANK
February 21 - March 31
People's Light
The story of Anne Frank and her family's attempt to escape Germany during the Holocaust is one of the most poignant tales in history. This moving stage adaptation, which features a multi-racial cast, tugs on heartstrings while bringing attention to underlying issues that still exist in today's world.
SNOW WHITE AND THE SEVEN DWARFS
February 23 - March 4
DCP Theatre
It's the classic fairy tale you know and love as DCP Theatre presents Snow White and the Seven Dwarfs. Watch the story of good and evil unfold as the wicked queen tries to ensure that she is the fairest in the land and not Snow White.
I OUGHT TO BE IN PICTURES
February 28 - March 25
Act II Playhouse
Act II favorite Tony Braithwaite stars as Herb, a Hollywood screenwriter, in this performance of Neil Simon's I Ought to Be in Pictures. The show lovingly and hilariously depicts the return of Herb's long forgotten teenage daughter.
TO KILL A MOCKINGBIRD
March 2 - 18
Steel River Playhouse
Harper Lee's classic novel To Kill a Mockingbird comes to life at the Steel River Playhouse. It's the familiar story of Atticus Finch, his daughter Scout, and the quest for truth and justice in the early 20th century Deep South.
THE BATTLE OF SHALLOWFORD
March 16 - 25
Methacton Community Theater
The Battle of Shallowford tells the tale of a small town in the grips of war - or more, appropriately, Orson Welle's radio drama "War of the Worlds." As the town prepares for battle, young Ruthie Mock's dreams of escaping the town for a new future are thrown into turmoil in this community theater classic.
I WILL NOT GO GENTLY
March 21 - April 15
People's Light
"Philadelphia's Queen of Comedy" Jennifer Childs her acclaimed one-woman show I Will Not Go Gently to the stage at People's Light. The show centers around a faded rock-and-roller who reclaims the spotlight.
CLYBOURNE PARK
March 22
Ursinus College
The Blackbox Studio Theater at Ursinus College hosts a special one-night-only performance of Clyborurne Park, a satire about race in two acts set 50 years apart. Act one is set in 1959 in a white neighborhood where an African American family purchases a home. Act two is set in the same house in the present day. The roles are reversed as the community is now predominantly African American and a white couple purchases the home.
BALLETX
March 24
Montgomery County Community College
Philadelphia's premier contemporary ballet company, BalletX brings its unique performance to the Montgomery County Community College on March 24. Part of the college's Lively Arts Series, BalletX features world-class dancers with performances filled with athleticism, emotion, and grace.
JESUS CHRIST SUPERSTAR
March 29 - 31
Keswick Theatre
Each year, the Keswick Theatre and The Musical Company present Jesus Christ Superstar, the hit musical from Andrew Lloyd Webber and Tim Rice. Performances are Thursday, March 29 at 8 p.m., Friday, March 30 at 8 p.m., and Saturday, March 31 at 4 and 8 p.m.