"CHILD'S PLAY" SERIES - WEAVING
March 2
Peter Wentz Farmstead
Year-round, Peter Wentz Farmstead's programming is designed to show that our Colonial forebears worked hard just to keep food on the table and warmth in the hearth. The March 2 program addresses the tasks involved in making yarn and fabric, crucial duties as winter stretched into spring. This children's session includes a paper weaving project to take home.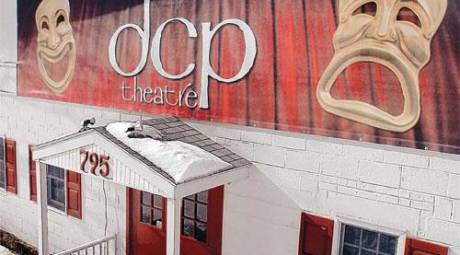 JAMES AND THE GIANT PEACH
March 4-13
DCP Theatre
The stage at DCP Theatre ripens audiences' wild imaginations in the March production of James and the Giant Peach. After escaping from his horrible Aunts Spiker and Sponge, James embarks on a fantastical adventure across the ocean with Centipede, Earthworm, Spider, Ladybug, and the rest of his insect friends. The production runs March 4-13.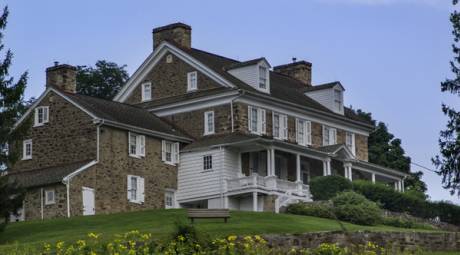 SAPSUCKER FESTIVAL
March 5
John James Audubon Center at Mill Grove
With the calendar marching forward to spring, the sap is beginning to run in area trees. Which means an influx of sapsuckers to sample it. The John James Audubon Center at Mill Grove celebrates this yellow-bellied beauty and its sweet tooth March 5 from 9 a.m. to 2 p.m. The day starts with a pancake breakfast and includes tree-tapping demonstrations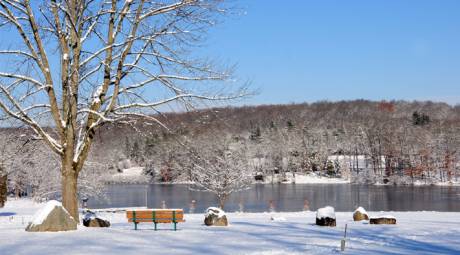 MAPLE SUGAR MAGIC
March 5
Green Lane Park
For the past 28 years, Green Lane Park has welcomed early spring by celebrating maple-sugar time. The sweet event on March 5 demonstrates the tree-tapping, boiling and evaporating that turn sap into syrup and candy. A few stories of olden-day "sugaring off" will be spun as well.
THE MUPPETS
March 5, 12, 19 & 26
Bryn Mawr Film Institute
The family friendly programs at the Bryn Mawr Film Institute take on a warm and fuzzy feel with a weekly matinee (11 a.m.) of Jim Henson's most creative creatures on the big screen. The March 5 screening is The Muppet Movie (1979), followed by The Muppets Take Manhattan (1984) on March 12, The Muppets (2011) on March 19 and Muppets Most Wanted (2014) on March 26.
WINDS AND WEATHER
March 6
Norristown Farm Park
March is usually a windy month, a great time to investigate weather. Blow into the March 6 program at Norristown Farm Park and learn about cloud types, precipitation, wind direction and other parameters. The presenters will also be weaving in a tall tale or two about weather, coupled with an outside walk.
GREAT NARBERTH LEPRECHAUN HUNT
March 12
Downtown Narberth
St. Patrick's Day gets off to an early start on March 12, when the Great Narberth Leprechaun Hunt kicks off from 1-4 p.m. Kids hunt for leprechauns throughout the downtown district, collecting treats along the way. When they find them all, they earn a St. Paddy's Day prize.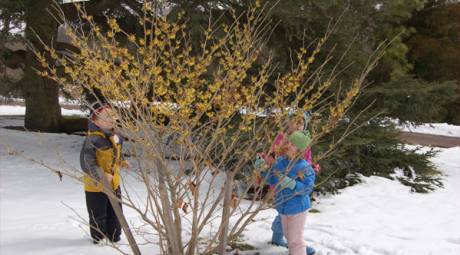 WITCHHAZEL WALKS
March 12
Morris Arboretum of the Univeristy of Pennsylvania
One of the signs that winter is over is the return of color to area gardens, and the experts at Morris Arboretum have faithfully been on the watch for witchhazel and their surprising bursts of orange and red. Walk with the experts on March 12 (and again on March 26) from 2-3 p.m. to spot these harbingers of spring.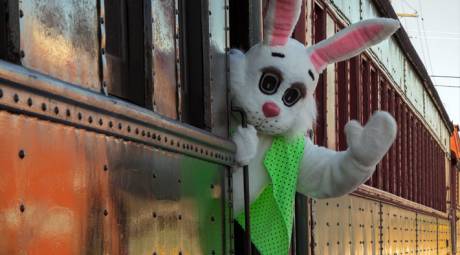 EASTER BUNNY EXPRESS
March 19-20, 25-27
Colebrookdale Railroad
For the weekend of March 25-27, the Easter Bunny Express will be on the rails of the Colebrookdale Railroad, with activities that include an Easter egg hunt on the open car.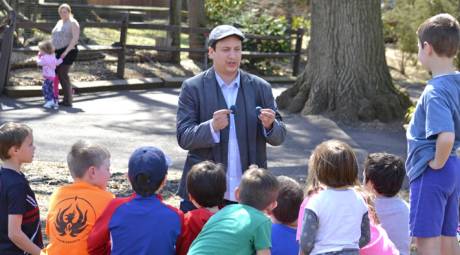 MAGIC MONDAY
March 28
Elmwood Park Zoo
Elmwood Pak zoo has a secret formula for making boredom disappear: the March 28 Magic Monday event. The day starts off with a live animal show in Canopy Gardens Hall, followed by the smoke and mirrors of a quick-as-a-wink prestidigitator. He'll then stroll the zoo throughout the rest of the day, possibly even pulling a zoo rabbit out of his hat.