JUNE EVENTS
Valley Forge & Montgomery County
Fair and festival season is officially upon us, and Valley Forge and Montgomery County's calendar of events is as packed as ever. Check out our favorites, and make plans for your summer getaway today.
Here are 30+ reasons to #MakeItMontco this June:
Special EVENTs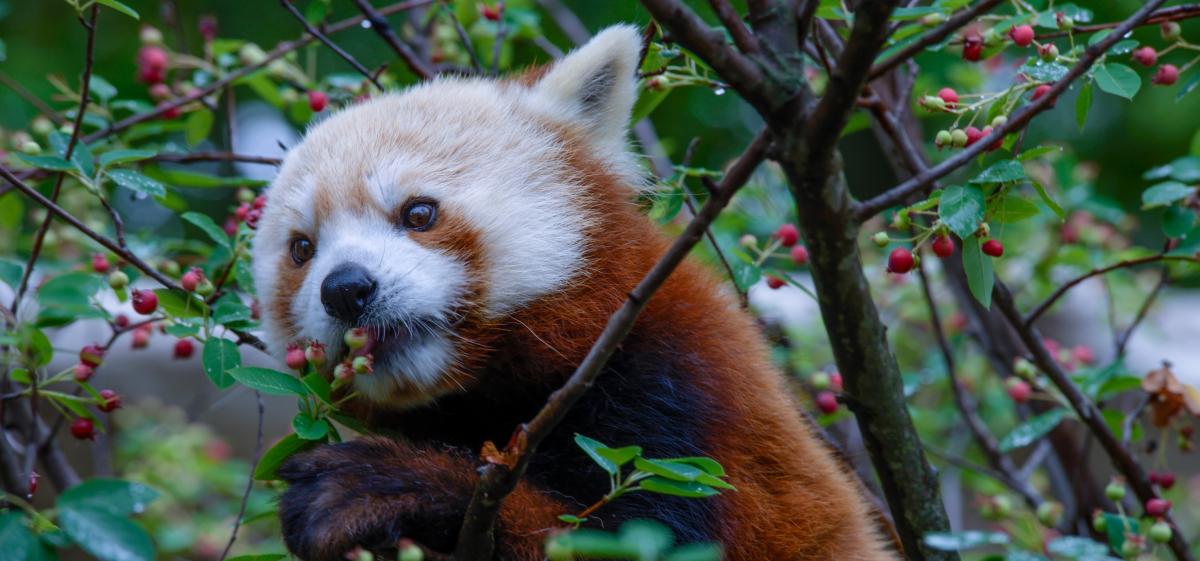 BEAST OF A FEAST
June 20
Elmwood Park Zoo
More than 1,200 guests flock to Beast of a Feast to sample the finest culinary creations from dozens of Montgomery County's most popular restaurants. Strolling the zoo at sunset, guests will not only experience exclusive animal encounters, they will also encounter Tito's Handmade Vodka libation stations – five open bars spread amid the Elmwood Park Zoo's amazing exhibits.
Live music, DJ's and dancing round out Beast of a Feast – making it not only the area's must-attend event, but also a Party for a Purpose! This one night of partying raises over $120,000 to support the zoo's animal care needs, conservation efforts, and dedication to provide free educational programming to low income and special needs learners.
CONSHOHOCKEN ARTS FESTIVAL AND CAR SHOW
June 1
Fayette Street and E. 5th Avenue
Original paintings, prints, drawings, photographs, and homemade crafts for sale. Unique cars, trucks, and motorcycles or display. Artisinal food vendors. Live local music. Family fun.
Rain Date: June 8
All proceeds benefit: Conshohocken Art League and Destination Conshohocken
ROOTS PICNIC 2019
June 1
​The Mann Center for the Performing Arts
Celebrating its twelfth-year anniversary, the Roots Picnic expands to a larger location in the coveted Fairmount Park area in Philadelphia Saturday, June 1st. Using the Mann Center as its hub, the new festival grounds will include 3 stages of music, gaming, art, and dialogue.

The Roots will headline and celebrate the 20th anniversary of their seminal album Things Fall Apart. The day includes performances from artists such as H.E.R., 21 Savage, Tank & The Bangas, Lil Baby, and many more as well as a bevy of one-of-a-kind moments exclusive to Roots Picnic, including Black Thought's "Live Mixtape" featuring Yasiin Bey and a first of its kind Jam Session curated by Raphael Saadiq and Questlove, titled Soulquarian vs Raphael Saadiq, as well as a live podcast experience including episodes of The Joe Budden Podcast, The Read Podcast and Questlove Supreme.

The festival continues to align with music and culture and remains known for careful curation that unites music's hottest acts, influencers, tastemakers, and thought leaders for one unforgettable day—and this year proudly continues that tradition.

Tickets, including general admission & VIP packages, will be available Friday, March 15th at 12PM via Ticketmaster.com, (800) 982-2787, or the Mann Box Office.
ST. SOPHIA GRECIAN FESTIVAL
June 1 - 2
St. Sophia Church, Saints Faith, Hope & Agape
May 29 - June 2, 2019: Wednesday-Saturday 11am-9pm, Sunday 12 Noon-8pm
Celebrate Greek heritage and culture at the family-friendly St. Sophia Grecian Festival. Enjoy mouthwatering Greek food, traditional pastries, lively music and fantastic dancing done in our traditional costumes called Evzones and Amalias.
Don't forget to tour our beautifully painted Byzantine-style Church. Browse our shops and experience the traditional Greek Agora (Marketplace) for religious books and icons, t-shirts and imported items from Greece.
Our rides and amusements are open Wednesday-Friday 6pm-close, Saturday 3pm-close, Sunday 1pm-5pm. The Family Ride Special – Pay one Price, Ride All the Rides is Wednesday and Sunday.
AMBLER ARTS & MUSIC FESTIVAL
June 14 - 15
Ambler Main Street
Welcome to the 2019 Ambler Arts Festival! Over 70 exhibitors will be showcasing their original art and personally hand-crafted items.
Butler Avenue will be closed to allow the artists to fill the streets and for you to enjoy the day in the arts and crafts marketplace. The festival will feature a wonderful array of exhibitors including fine art, acrylics, watercolor, sculpture, photography, pottery, fiber, wood work, jewelry and more!
BRIDGEPORT CARNIVAL 2019
June 18 - 19
Bridgeport Borough Hall
Come join Growing Bridgeport Together at the third annual Bridgeport Carnival, Tuesday June 18th to Saturday June 22nd. Pay one price, ride all night! Swikas Amusements is teaming up with the Borough of Bridgeport to bring five days of affordable family fun! Please be sure to visit us and other local vendors next door, where you will also find live music and a beer garden on Thursday, Friday, and Saturday nights (June 20-22)! Musical acts this year include The Mighty Manatees, AM Radio, and Under the Influence. In addition, the soothing tones of the Emmanuel Ohemeng Trio will be filling Bridgeport's streets on Tuesday and Wednesday nights (June 18-19).
Montco Makers
Beer, Wine & Spirits Events 
CHAMPIONS LEAGUE FINAL- LIVERPOOL V. TOTTENHAM
June 1
​Iron Abbey Gastro Pub
Join us watch Liverpool take on Tottenham in the Champions League Final on Saturday, June 1st at 3pm!

Stop in early for our Foosball Tournament at 12pm and compete to win your very own Heineken Foosball Table
ELIJAH CRAIG BOURBON DINNER
June 12
​Iron Abbey Gastro Pub
On June 12th at 7pm, we will be hosting an Elijah Craig Bourbon Dinner featuring 4 Cocktails, 4 Courses, and 4 Pours here at Iron Abbey! Tickets are available for purchase on EventBrite.
TELFORD NIGHT MARKET
September 11
Telford Train Station
The Telford Night Market is a seasonal family-friendly open-air night market. TNM features independent vendors selling curated food, fresh produce, merchandise and art.
TNM works with surrounding nonprofits and businesses for community collaborations that celebrate the diversity and heritage of Telford, PA.
SUMMER KICK-OFF PARKING LOT EVENT
June 1
​Glenside Ale House
We have put together a series of parking lot events for the community this year. Our first one kicks off the summer just right!

Join us on June 1st from 10 AM until 4 PM for an afternoon of fun! There will be plenty to do for everyone. With Food, Beer, Crafts, Games, and Live Music from Rebecca Zimmerman, Gabriele Guma, NIIC the Singing Dog, Laura K., and Bitchfork Unplugged!
 
ADMIRAL'S TAVERN
May 10 - September 28
Independence Seaport Museum
Kick back on summer nights with stunning views of the Ben Franklin Bridge and a cold drink in hand, all while aboard the oldest steel warship afloat in the world.  The Admiral's Tavern beer garden (21+) is popping up again on Cruiser Olympia at Independence Seaport Museum every Friday and Saturday from 6:30 - 10:30 p.m.  
Gather your crew for drinks, snacks, fun, and games on the most historic ship in Philadelphia.  Food will be available for purchase.
Cover charge: $8 per person, includes on drink ticket. 
Adventure Montco
Energizing Events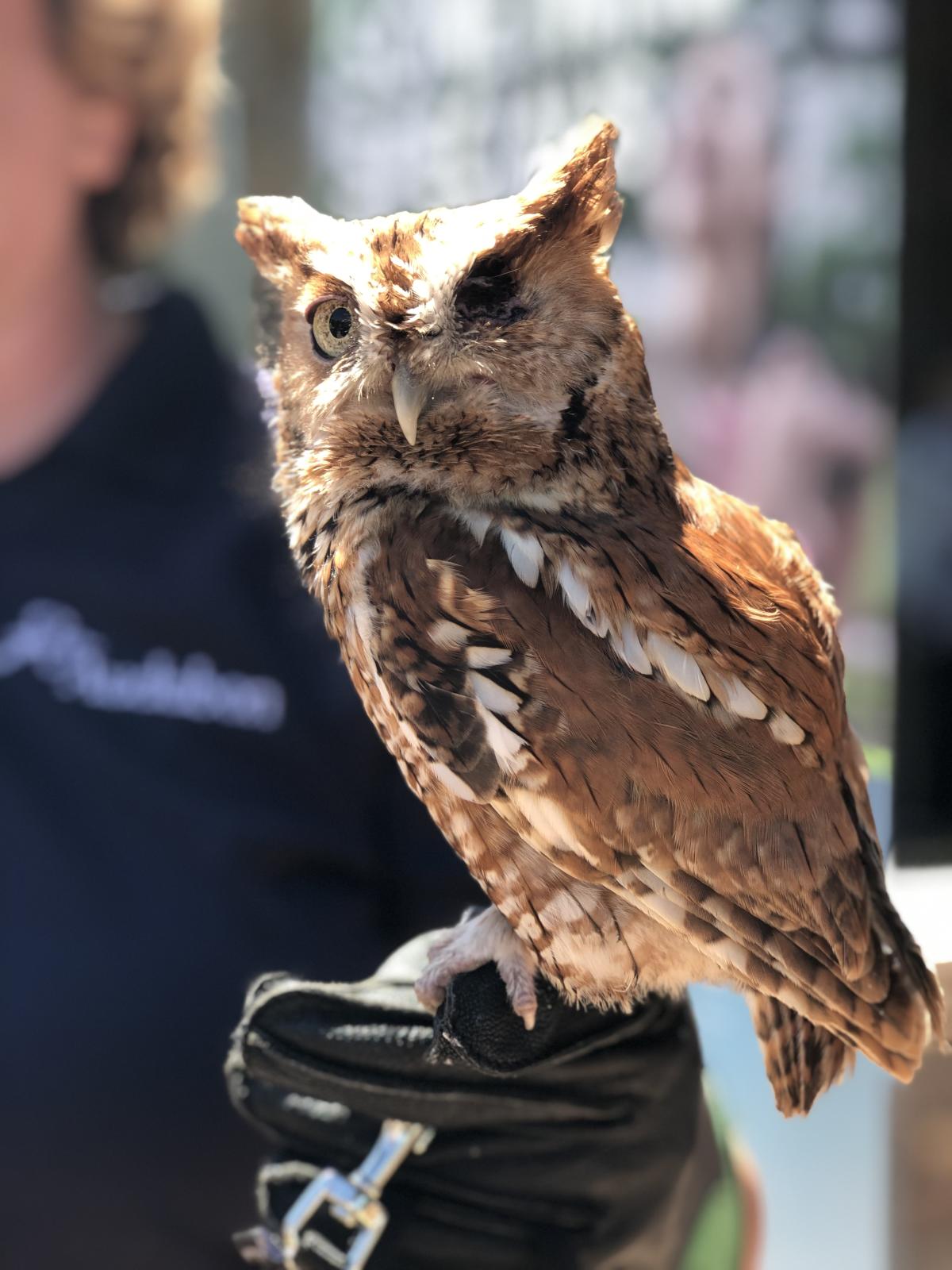 Opening Weekend
June 8 - June 9
John James Audubon Center
Join us for Opening Weekend. A two day run packed with incredible opportunities for bird watching and spending time in nature
Saturday
8-10 am Morning Bird Walk
11-12 pm Family Fun Hike
1-2 pm Historic House Tour
2-3 pm Live Bird Meet & Greet
Sunday
11-12 pm Bird with Binoculars for kids and families!
1-2 pm Historic House Tour
2-3 pm Live Bird Meet & Greet
PADDLE PENN'S LANDING
May 3 - September 29
Independence Seaport Museum
Paddle your way around the Penn's Landing basin in a kayak, rowboat, swan, or dragon for the perfect outdoor recreational activity.  Located near Spruce Street Harbor Park and the Hilton Penn's Landing, Paddle Penn's Landing is a unique afternoon adventure with family and friends or a memorable date with your sweetheart on the Delaware River in Philadelphia.
Patriot Trails
Historic Events
ANNE PARSONS: DECARCERATING AMERICA: EFFORTS TO CLOSE MENTAL HOSPITALS AND PRISONS
June 4
Eastern State Penitentiary Historic Site
Today, the United States makes up about 5% of the world's population, but holds over 20% of the world's prisoners. In response to this crisis, people across the political spectrum are working to decarcerate prisons. Anne Parsons, author of From Asylum to Prison, will discuss this movement and the lessons that we can learn from her research on the closure of state mental hospitals in the late 20th century United States.
Anne Parsons is an assistant professor of history and the director of the public history program at the University of North Carolina at Greensboro.
This event is part of Eastern State's ongoing Searchlight Series of events addressing issues in contemporary corrections. The Searchlight Series discussions take place the first Tuesday of every month, free and open to the public. No reservations required.
ALUMNI REUNION (FINAL YEAR)
June 1
Eastern State Penitentiary Historic Site
Some of Eastern State's alumni – former officers and prisoners – return to the cellblocks one last time to share their memories with the public during a Q&A session.
It has been nearly fifty years since Eastern State closed its doors and ceased operations as an active prison. Decades have passed since this chapter in the penitentiary's story came to an end. For the last twenty years, at our annual Alumni Reunion, we have had the opportunity to learn from some of the people who lived and worked here until 1971.
Now, the continued passing of time means the end of another chapter. This year, we host our final Alumni Reunion. While the event is coming to an end, the legacy of our alumni lives on at Eastern State. Their stories are present throughout the penitentiary and heard every day by visitors from around the world.
Please join us as we host our final formal Q&A with Eastern State alumni. The Alumni Reunion is included with admission. Tickets are available online or at the door, subject to availability.
Arts Montco
Special Events