FEATURED EVENTS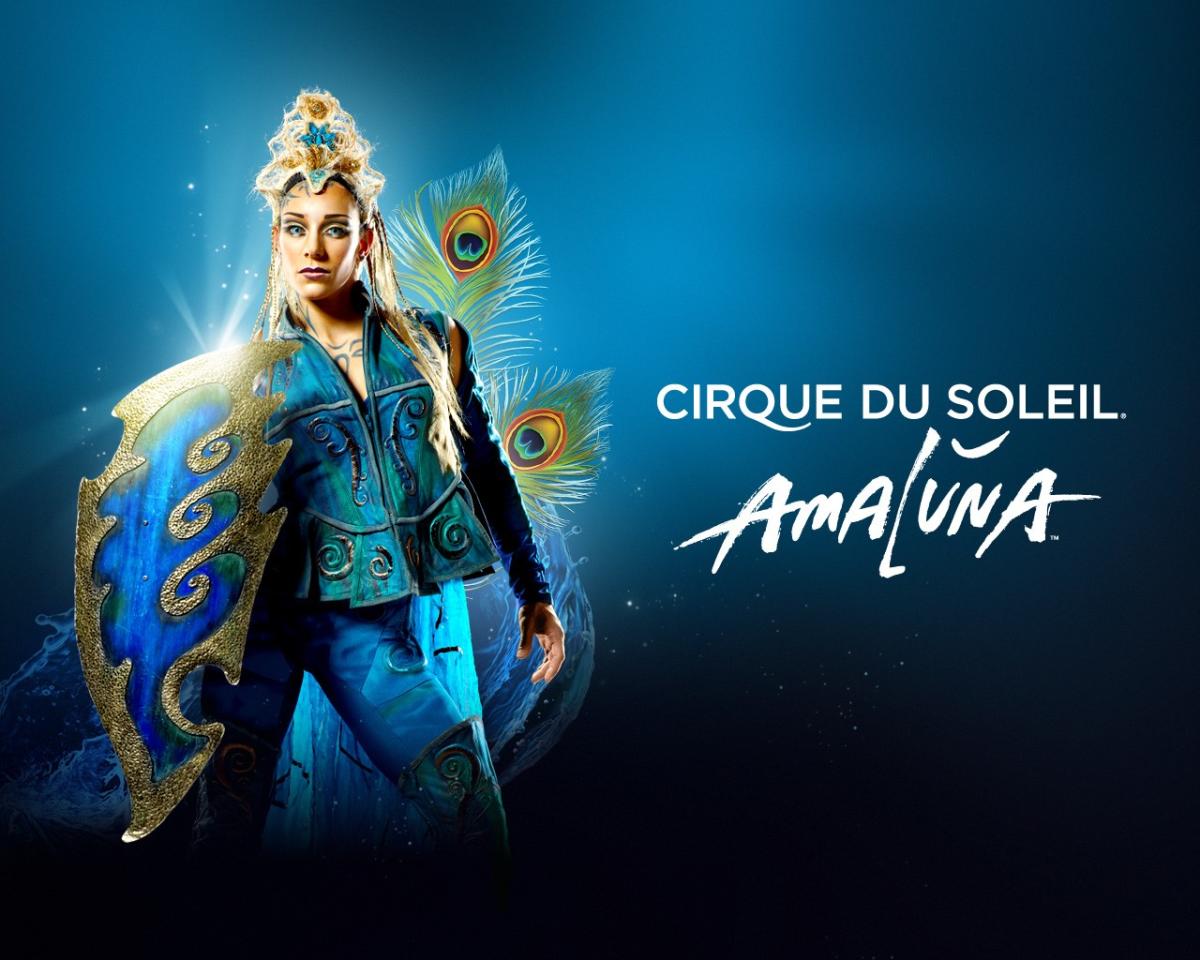 CIRQUE DU SOLEIL: AMALUNA
Premiers July 24
Greater Philadelphia Expo Center at Oaks
Cirque Du Soleil is almost ready to bring it's long-running hit show, Amaluna, to Montco starting July 24th! The big top tent will officially be raised this Friday, July 12th.

See the hit show AMALUNA this summer under the Big Top on the grounds of the Greater Philadelphia Expo Center at Oaks.
Nickelodeon's Jojo Siwa D.R.E.A.M. The Tour with Special Guests The Belles
July 27
The Mann Center for the Performing Arts
Nickelodeon superstar JoJo Siwa is a YouTube personality, singer, dancer, entrepreneur, social media influencer, New York Times bestselling author and star on Nickelodeon's Lip Sync Battle Shorties. Siwa connects with her fans through many channels: via social media she has over 8.1 million subscribers with over 1.7 billion views on YouTube, she has over 7.4 million followers on Instagram, over 389,000 Twitter followers, over 17.1 million followers on TikTok (formerly Musical.ly), and almost 500,000 likes on Facebook; through her SIWANATOR club, which stands against negativity and bullying; through her global reach of consumer products including her signature bows, accessories, apparel, arts and crafts, cosmetics, home goods and party supplies; and with her hugely popular singles, "Boomerang," which has been viewed almost 608 million times and is certified platinum, "Kid in a Candy Store," "Hold The Drama," and "High Top Shoes."
4th of July Celebrations
Independence Day Events
Montco Makers
Beer, Wine & Spirits Events
BLACK POWDER TAVERN AND YARDS BREWERY PRESENT: BEERS OF THE PRESIDENTS
July 6
Black Powder Tavern
Black Powder Tavern and Yards Brewery are hosting rocking good time in colonial style with "Beers of Presidents," a special event to celebrate Independence Day (weekend). Tavern staff and patrons will be sporting colonial era attire. Guests are encouraged to be creative in their dress to win a prize (free dinner) for (the) best costume. This event will also feature Yards (name of beers) on tap, a DJ, historical impersonators (Presidents James Madison and George Washington as well as Philly's own Benjamin Franklin), patriotic cocktails, games, and more.
SUNNYFEST
July 27
SunnyBrook Ballroom
Join us for our Third Annual SunnyFest!
SunnyFest is a family friendly outdoor music festival featuring refreshing brews, delicious SunnyBrook food, local vendors and fun & games the whole family can enjoy!  
TWILIGHT ON THE RIVER
September 11
Bridgeport, Pa
Something for everyone! Make it a family night out! Open-air market in a lovely setting along the Schuylkill River in Bridgeport, PA. Open May through September. Second and Fourth Wednesdays. 4:30-8:00 pm. A mix of local vendors, food, music, and games.
Adventure Montco
Energizing Events
Patriot Trails
Historic Events
18TH CENTURY SCIENCE DAY
July 20
Pottsgrove Manor
Science literacy was considered a critical skill for the well-educated 18th century person. Expand your knowledge of colonial science with Benjamin Franklin and take part in some of his famous scientific experiments. Appreciate how math and science shaped everyday colonial life from surveying land, exploring plant life, and shopping for medicine at the apothecary. Additionally, learn about how some scientific conclusions in the 18th century were not correct. See if you are the next great colonial thinker at Pottsgrove Manor.
HEX SIGNS: SACRED & CELESTIAL SYMBOLISM IN PENNSYLVANIA DUTCH BARN STARS
March 1 - November 3
Bryn Athyn Historic District
 
Explores themes of sacred and celestial imagery in the traditional arts of the Pennsylvania Dutch, with special emphasis on the decorated barns of Southeastern Pennsylvania. This exhibition, which features actual examples of barn stars, decorated objects, and related images, is guest curated  by Patrick Donmoyer, director of the Pennsylvania German Cultural Heritage Center at Kutztown University. Donmoyer is the author of Hex Signs: Myth and Meaning in Pennsylvania Dutch Barn Stars (2013). The Heritage Center and Glencairn Museum will collaborate on a full exhibition catalog for the Glencairn exhibition. 
EXTENDED HISTORIC SHIPS HOURS
May 23 - September 8
Independence Seaport Museum
Unable to visit our two National Historic Landmark ships, Cruiser Olympia and Submarine Becuna, during the day?  That's okay!  This summer you can visit both ships with our Extended Summer Hours on Thursdays-Sundays until 7 p.m. (last boarding is 6:15 p.m.).
Arts Montco
Special Events
RADIO 104.5 PRESENTS SAD SUMMER FESTIVAL WITH THE WONDER YEARS, THE MAINE, MAYDAY PARADE, STATE CHAMPS, MOM JEANS, STAND ATLANTIC, & JUST FRIENDS @ SKYLINE STAGE
July 13
Skyline Stage at The Mann Center for the Performing Arts
The Sad Summer Festival lands at the Skyline Stage at the Mann on Saturday, July 13th with Lansdale & Montco's very own The Wonder Years alongside State Champs, Mayday Parade, The Maine, Mom Jeans, Just Friends, and Stand Atlantic.
HARRY POTTER AND THE GOBLET OF FIRE™ IN CONCERT WITH THE PHILADELPHIA ORCHESTRA
July 20
​The Mann Center for the Performing Arts
The Harry Potter Film Concert Series returns to the Mann with Harry Potter and the Goblet of Fire™ in Concert, the fourth film in the Harry Potter series. On July 20, 2019 Justin Freer will conduct The Philadelphia Orchestra performing the magical score live from Harry Potter and the Goblet of Fire™ while the entire film plays in high-definition on a 40-foot screen.

In 2016, CineConcerts and Warner Bros. Consumer Products announced the Harry Potter Film Concert Series, a global concert tour celebrating the Harry Potter films. Since the world premiere of Harry Potter and the Sorcerer's/Philosopher's Stone in Concert in June 2016, more than 1.3 million fans have enjoyed this magical experience from J.K. Rowling's Wizarding World, which is scheduled to include over 900 performances across more than 48 countries worldwide through 2019.
 
STAR WARS: THE EMPIRE STRIKES BACK™ IN CONCERT WITH THE PHILADELPHIA ORCHESTRA
July 26
The Mann Center for the Performing Arts
The Mann is thrilled to present Star Wars: The Empire Strikes Back live in concert on July 26th. The Philadelphia Orchestra will play John Williams' iconic musical score live as the film is projected on three giant screens.

Since the release of the first Star Wars movie over 40 years ago, the Star Wars saga has had a seismic impact on both cinema and culture, inspiring audiences around the world with its mythic storytelling, captivating characters, groundbreaking special effects and iconic musical scores composed by Williams. In 2018, the Mann presented Star Wars: A New Hope™, and now, in 2019, fans will be able to experience the scope and grandeur of the second film in the original trilogy, Star Wars: The Empire Strikes Back with The Philadelphia Orchestra.
ARTS MONTCO
On the Stage