EASTER BUNNY
February 26 - March 26
Throughout Montgomery County
The Easter Bunny scurried into the area as of February 26, ready for fans to line up for pictures in their best springtime duds. See our complete list of Easter Bunny sightings to find out where and when to meet the star of the season.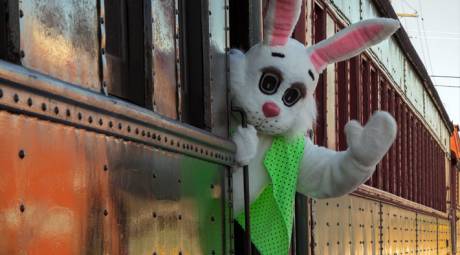 EASTER BUNNY EXPRESS
March 25 - 27
Colebrookdale Railroad
For the weekend of March 25-27, the Easter Bunny Express will be on the rails, with activities that include an Easter egg hunt on the open car.
JESUS CHRIST SUPERSTAR
Opens March 24
Keswick Theatre
The Keswick Theatre's full-stage production of Jesus Christ Superstar opens March 24 for a very limited engagement. The dramatization of Jesus' last days are explored with emotional intensity, thought-provoking edge and explosive theatricality. Propelled by a stirring score, the musical illuminates the transcendent power of the human spirit with a passion that goes straight to the heart.
HIPPERTY, HOP!
MARCH 12
Upper Schuylkill Valley Park
Come to Upper Schuylkill Valley Park on March 12 to learn about Easter's most famous mascot, the rabbit. The session includes plenty of information (and a take-home craft), but really, it's about meeting and petting the cuties who hop around the park.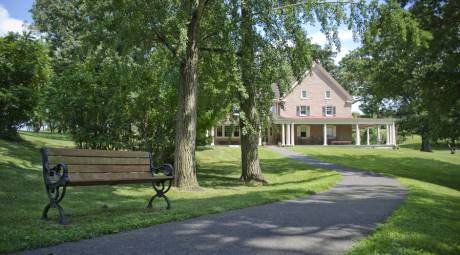 EASTER WORKSHOP FOR KIDS
March 12
Pennypacker Mills
Think spring. And Easter. And get to Pennypacker Mills on March 12. Skills being demonstrated include card-making in the vintage style and dying eggs. Return on March 13 for Pennypacker's cocoa content, a how-to lesson in turning molten chocolate into cute and delicious molded candies.
STORYBOOK EGG-STRAVAGANZA
March 18
Upper Dublin Township Building
The guest of honor at this March 18 event is Bugsy O'Hare, who hosts the evening of fun from 6-7:30 p.m. There's a whole memory-card full of picture opportunities, and treasure-hunters will need a basket to take home all their swag and candy.
COLOR YOUR EASTER EGGS - NATURALLY
March 19
Green Lane Park
Show your kids some real kitchen magic, the secret of using natural materials to produce stunning colors in your basket. The experts at Green Lane Park on March 19 will lead the step-by-step instructions. Attendees should bring a dozen hard-boiled eggs and be prepared to experiment with colors from nature's palette.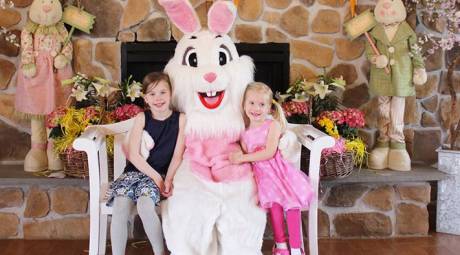 ELMWOOD PARK ZOO
March 12, 19-20, 26-27
1661 Harding Blvd
Norristown, PA
The annual Easter Bunny brunches are a long-standing tradition throughout Montgomery County, bringing a cross-generational array of animal fans. The tickets - which sell quickly - include entry to the zoo, a hot brunch buffet, an Easter egg hunt, a photo opportunity with the Easter Bunny, music and crafts.
KING OF PRUSSIA MALL
March 13
160 N. Gulph Rd
King of Prussia, PA
The Easter Bunny is holding court in the Nordstrom Court at King of Prussia Mall every day through Easter, but on March 13, he is holding an extra special session for children with special needs and their families.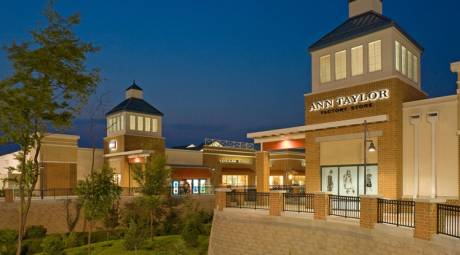 PHILADELPHIA PREMIUM OUTLETS
March 26
18 Lightcap Rd
Limerick PA
The open-air walkways of one of Montgomery County's most distinct shopping destinations provide for plenty of springtime breezes as kids scramble through a traditional Easter egg hunt. The search begins at 10 a.m. and lasts until 2 p.m., with a special appearance by the holiday's hopping-est hare.
MONTGOMERY MALL
March 3 and 13
230 Montgomery Mall
North Wales, PA
Pose your Ridgeback with a rabbit, your Havanese with a hopper! It's pet photo nights with the Easter Bunny. Hours are 6:30-7:30 p.m., and preregistering will smooth your transition from the car to the photo spot and back again.
PLYMOUTH MEETING MALL
March 5
500 Germantown Pk
Plymouth Meeting, PA
WILLOW GROVE PARK MALL
March 5, 16, 19
2500 W. Moreland Rd
Willow Grove, PA
It's merry mashup when the Mad Hatter meets the Easter Bunny for a tea party. These celebrations offer tables laden with sweet treats and zany games. The parties at both malls run from 11 a.m. to 2 p.m.
MAPLE ACRES FARM MARKET
March 5-6, 12-13
2656 Narcissa Rd
Plymouth Meeting, PA
Everyone knows how Santa gets around, but nobody considers how his springtime counterpart navigates the globe. Here's an interesting theory, though: Easter Bunny Hayrides. They fill up and set out for the awakening fields from 11 a.m. to 1 p.m. Come back to the farm on March 19 for an old-fashioned egg hunt.
NORTH MONTCO TECHNICAL CAREER CENTER
March 12
1265 Sumneytown Pk
Lansdale, PA
Have a bouncy breakfast with the bunny and come away with not only a lot of energy for the rest of the day's adventures but also a special gift of the season. While their little ones nosh, parents can take part in the ongoing bake sale and flower sale.
UPPER SCHUYLKILL VALLEY PARK
March 12
1600 Black Rock Rd
Royersford, PA
This meet-and-greet brings the real deal to the forefront, rather than his costumed counterpart. The 10 a.m. event includes plenty of information (and a take-home craft), but really, it's about petting the bunnies that hop around the park.
UPPER DUBLIN TOWNSHIP BUILDING
March 18
801 Loch Alsh Ave
Fort Washington, PA
The guest of honor at this Storybook Egg-stravaganza is Bugsy O'Hare, who hosts the evening of fun from 6-7:30 p.m. There's a whole memory-card full of picture opportunities, and treasure-hunters will need a basket to take home all their swag and candy.
BLACK ROCK PARK
March 19
1286 Black Rock Rd
Phoenixville, PA
It's going to take an eagle-eye and plenty of energy to find the eggs that have been nestled in the spring grass. The Spring Bunny will oversee all of the searching and pose for pictures as treasures are located and scooped up.