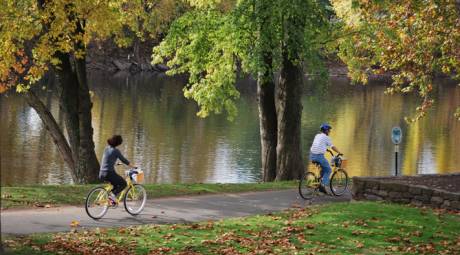 CONSHOHOCKEN SCHUYLKILL RIVER TRAIL CLEANUP
April 9
Conshohocken Brewery
Conshohocken
Keep one of Montgomery County's most vibrant natural assets - the Schuylkill River Trail - looking its best. Volunteers can also refreshments at the Conshohocken Brewing Company before and after the project, slaking thirsts that are sure to build up after all that work.
CHELTENHAM TOWNSHIP
April 11-12, 18 and 25
The Sustainable Cheltenham initiative, designed to ensure the health and vitality of the community for generations to come, is holding events throughout April to engage citizens and nature-lovers in Earth Day. Projects include garden cleanup in Grove Park, planting at the Keswick Underpass and trail work at High School Park.
POTTSTOWN CARES SPRING CLEANUP
April 15
The Hill School
Pottstown
This litter-removal event starts at the Hill School, but roving bands of volunteers will then hit Riverfront Park, Memorial Park and other borough open spaces, gathering gunk along the way. In their wake, Pottstown will sparkle in readiness for spring and summer.
EARTH DAY CLEANUP
April 16
Lock 60 at Schuylkill Canal Park
Mont Clare
Lend a helping hand with some basic sprucing up throughout Mont Clare and Port Providence. Volunteers are requested to report to Lock 60 by 9 a.m. and sign in at the Locktender's House. From there, it's onto the Earth Day assignments of trail clearing, tire removal, litter pick-up, flower-planting, tending the herb garden, and removing fallen branches and trees. Appropriate dress (jeans, work shoes, gloves) is recommended.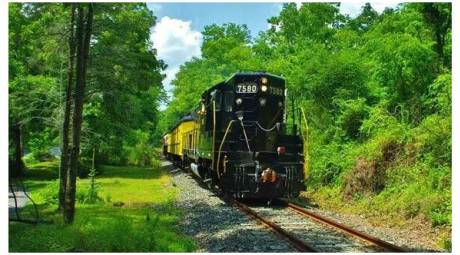 MUDBALL EXPRESS
April 16
Colebrookdale Railroad
Boyertown
Ask a kid to re-seed a flowerbed, and the response is likely to be whining. Ask a kid to re-seed a hillside by tossing mudballs from a moving train and things start looking a whole lot more fun. The Colebrookdale Railroad, on its two journeys between Boyertown and Pottstown (2:30 p.m. and 5:30 p.m.), invites riders to have a "spring fling," riding in the open car and tossing clumps of earth bearing flowers seeds.
RECYCLING DRIVE
April 16
Hatfield Borough/Township
Recycle those pesky household materials, appliances and tires. Shred those drawers full of personal documents. Sign up for some worthwhile volunteer hours working clean-up detail. Two collection points are ready to safely receive your castoffs: Hatfield Township Public Works Complex (2590 Unionville Pike) and Republic Environmental Systems/Stercycle (2869 Sandstone Drive).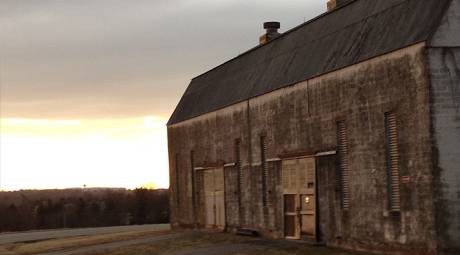 EARTH DAY ART
April 21
Norristown Farm Park
Norristown
Kids as young as three can learn how to take better care of Mother Earth. This hands-on, playful program covers recycling, conservation and protection, all under the guise of good, clean fun. The accent is on play, with plenty of games, and an Earth Day-themed craft. A cleanup of indigenous wildlife habitat follows on April 24.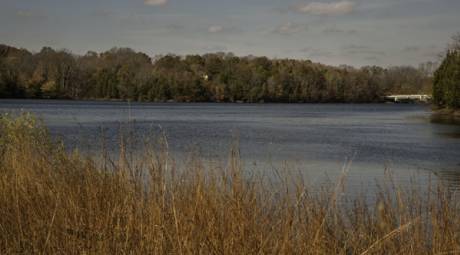 EARTH DAY WORK IN THE PARK
April 23
Green Lane Park
Green Lane
Come out and celebrate Earth Week by removing invasive plants along the trails of Green Lane Park. Targeted brush includes the Japanese Barberry, a spiny shrub with blue-green leaves (no worries; the park's naturists will show you exactly what to pull). Appropriate dress is recommended and bringing tools like shears and rakes is a good idea.
EARTH DAY FESTIVAL
April 23
Upper Merion Township Building Park
King of Prussia
These grounds invite nature lovers to come out in the sunshine and enjoy a fine spring morning. Programming includes educational sessions, demos, an art sale and food. Kids can enter a poster contest, learn how to fly a kite like an ace or tackle a take-home project. The Friends of Valley Forge Park host a bird walk.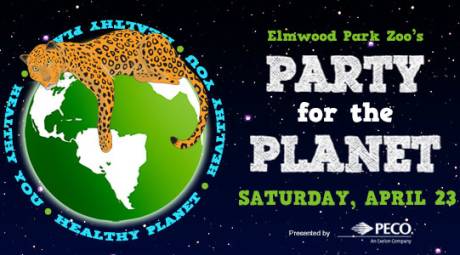 PARTY FOR THE PLANET
April 23
Elmwood Park Zoo
Norristown
Sure, it features clowns, music, a kid-centric play, an eco-friendly expo and plenty of animals. But Elmwood Park Zoo's annual Earth Day event also hosts Green Drop Charitable Donations, where attendees can bring clothing, kitchen items, books and baby items (but please, no appliances) to be recycled.
NORRISTOWN PROJECT
April 23
Riverfront Park
1 Haws Avenue
Norristown, PA
This beautification project will prepare one of Norristown's idyllic sites - Riverfront Park - for its oncoming summer traffic. Volunteers are needed to clean the river banks and green areas of litter, preventing harmful items from going into the Schuylkill River and causing more damage to the environment.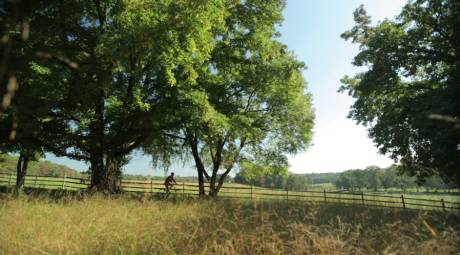 BIRD WALK
April 24
Lorimer Park
Spring migrants are returning to Montgomery County's skies, making this Earth Day Weekend event a great opportunity to see species that generally don't come to backyard bird feeders. Your guides are the experienced members of the Wyncote Audubon Society. Binoculars are recommended.
DOWNTOWN GLENSIDE ARTS FESTIVAL
April 30
Glenside Avenue and Easton Road
For the fourth year in a row, the Downtown Glenside Arts Festival honors its Earth Day clean-up volunteers with an outdoor celebration of the arts. The party, sponsored by the Downtown Business Merchants Association, includes vendors offering crafts, food, entertainment and wine.
NARBEARTH DAY
April 21
Narberth
Narberth's 28th annual Narbearth Day celebration includes live music, great local food, and a chance to connect with area businesses and organizations working to protect our planet.
46TH ANNUAL CREEK CLEAN UP
April 30
Wissahickon Creek and Green Ribbon Trail
Keep Ambler Borough looking terrific by volunteering for this trash pick-up event. One the landscape and waterway is clear of debris, the organizers (Wissahickon Valley Watershed Association) throw a picnic at Fort Washington State Park.