DECEMBER EVENTS
VALLEY FORGE AND MONTGOMERY COUNTY
December in Montgomery County is marked with historic holiday celebrations, but the calendar also features major concerts, performances by top comedians, award-winning stage shows, and the annual March-In of the Continental Army, one of the largest events of the year at Valley Forge Park.
See our full list of amazing events coming to Valley Forge and Montgomery County this December:
SPECIAL EVENTS

Book Your Winter Getaway to Montgomery County, Pa.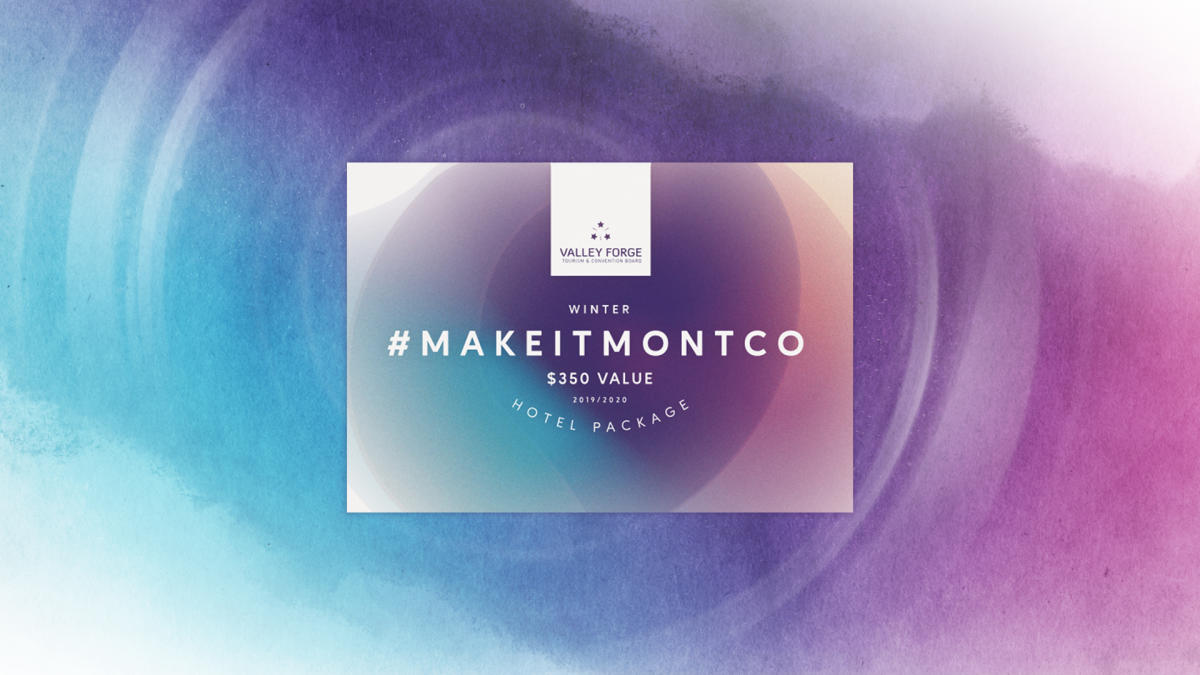 Click Here to Book Your Winter Getaway
Montco Makers
Beer, Wine & Spirits Events
Adventure Montco
Energizing Events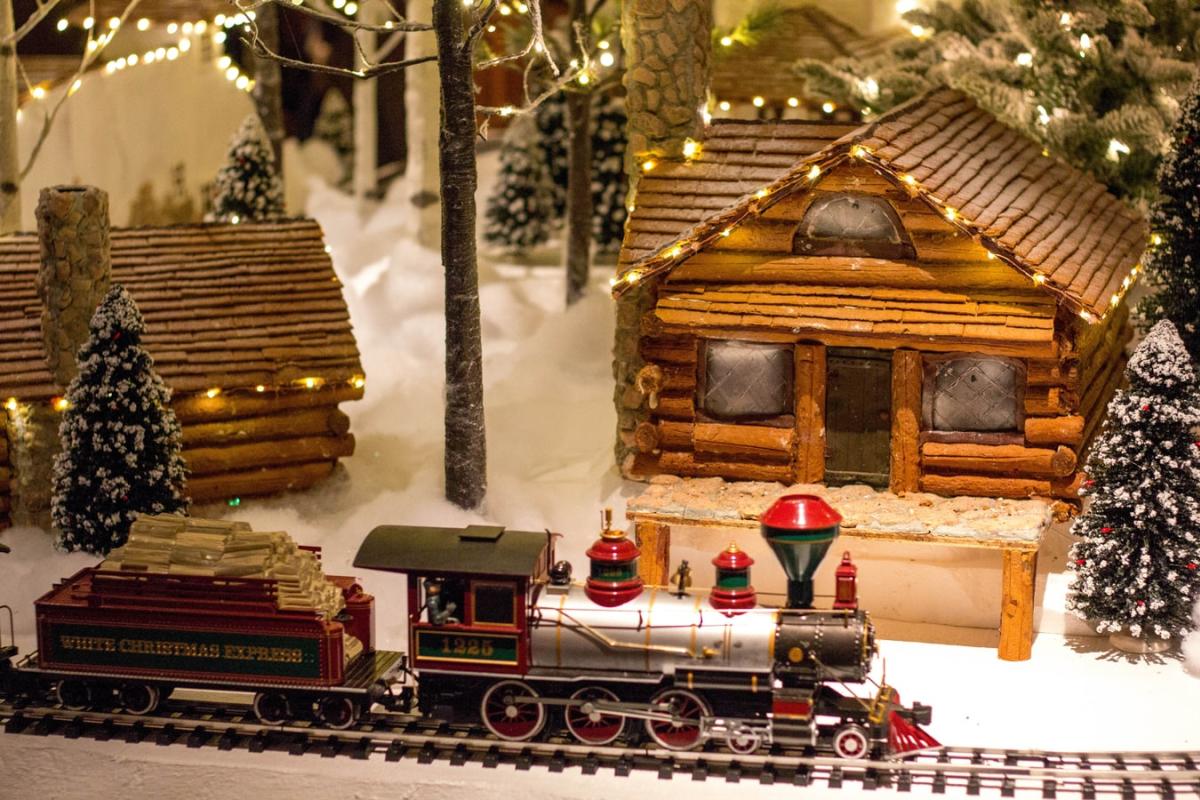 Patriot Trails
Historic Events
Arts Montco
Special Events
GOLDEN SLIPPERS: IMAGES OF THE MUMMERS FROM WOODMERE'S COLLECTION
December 1 - January 5
Woodmere Art Museum
The Mummers Parade, held annually in Philadelphia on New Year's Day, is one of the oldest folk festivals in the United States. The performers' colorful and elaborate costumes have captured the imagination of many of the city's artists, whose work will be on view in this exhibition. Untitled, date unknown, by Gilbert Lewis (Woodmere Art Museum: Gift of Eric Rymshaw and James Fulton, 2017)
MERRY AND BRIGHT II: THE CHRISTMAS COLLECTION OF JEANETTE TURNBULL
December 1 - January 5
Woodmere Art Museum
Jeanette Turnbull will "deck the halls" at Woodmere with a creative installation of vintage and contemporary decorations that will captivate visitors of all ages. In addition, children's toys, holiday trimmings, an extraordinary dollhouse replica of a Germantown home, and a sculpture of Belsnickel, a Christmas figure from German folklore—on loan from the Germantown Historical Society—will bring nineteenth- century holiday traditions to life. Merry and Bright installation, 2018 (Collection of Jeanette Turnbull) Photograph by Darryl Moran
WINTER GROUP SHOW: EARTH, WIND, & FIRE
December 1 - February 16
Exhibit B Gallery
Get pumped, our Winter group show is about to open! This year's theme is "Earth, Wind, & Fire". The show features work from 30 artists and includes tons of media, size, price points, and techniques. You're really going to love it. Opening reception is Friday, 11/15/19 5-9 and runs through 2/15/20. (facebook only allows us to post this event through 1/5 but ti definitely runs into February:) Visit our site for gallery hours, free parking info, and more
A CZECH CHRISTMAS: CAROLS, VESPERS AND SONATAS FROM THE ARCHBISHOP'S PALACE IN KROMERÍŽ
December 6
Philadelphia Episcopal Cathedral
A vocal quartet, trumpets, recorders, strings, organ and theorbo usher in the season with glorious 17th-century music collected by Bishop-Prince Karl II von Liechtenstein-Kastelkorn.
GHOSTFACE KILLAH (WU TANG CLAN) AT AMH 12/13
December 13
​Ardmore Music Hall
See Ghostface Killah (of the Wu Tang Clan) live at The Ardmore Music Hall on December 13th, 2019!
Arts Montco
On the Stage
LITTLE RED ROBIN HOOD: A MUSICAL PANTO
November 22 - January 5
People's Light
Fairytales collide in our brand new holiday panto — Robin Hood is dead, his merry men are in hiding, and Nottinghamshire is taken over by a greedy villainess. (Gasp!) Can a new hero, or heroine, emerge from Sherwood Forest and save the day? Set in the 1940s with a dash of the medieval, this hilarious, musical mashup is our most inventive panto yet. For tickets and more information, please visit: https://bit.ly/2qfrg4h
IT'S A WONDERFUL LIFE - A LIVE RADIO PLAY
December 6 - December 15
DCP Theatre
Back to the DCP Stage by popular demand! This heart-warming holiday classic follows George Bailey, who hopes to travel from his hometown, Bedford Falls, and lasso the moon for the lovely Mary Hatch. When George's plans continue to fail and life's hardships seem worse than ever, an angel named Clarence comes down to earth to show him that he really does have a "wonderful life".  Enjoy this story along with your favorite holiday songs and 1940's commercials.   
THE NUTCRACKER (2PM & 6PM)
December 7
Phoenixville Middle School Theatre
The Schuylkill Valley Regional Dance Company (SVRDC.orgOpens in New Window) Presents its 48th Edition of  THE NUTCRACKER
Featuring over 50 local dancers and professional guest artists. Come join Clara, The Nutcracker, Sugar Plum Fairy and their friends as they journey through the Land of Sweets for this warm family Christmas tradition!
Performance Date and Times: Sat. Dec 7, 2019 @ 2pm or 6pm showtimes.
Phoenixville Middle School Theater (Rt.29).  
Price: $20 Adults and $15 Children under 12.
Tickets & Information: Available Online beginning November 2nd: www.tututix.com/svrdcOpens in New Window
HANDEL'S MESSIAH
December 8
Ursinus College
George Frideric Handel's oratorio has been a tradition at Ursinus since 1937. Bring along your score and join us for an afternoon celebration of choral singing as the Ursinus College Choir and Meistersingers present selections from Handel's iconic Messiah.