Top April Events
Valley Forge & Montgomery County, PA
Spring is here and Montco is in full swing this April with a busy calendar of events that includes some of the biggest celebrations of the year, such as the Great Philadelphia Comic Con, the Lansdale International Spring Festival and the Valley Forge Revolutionary 5-Mile Run at Valley Forge National Historical Park.
We've got more than 30 ways to #MakeItMontco this April. See the full list and make plans now for your spring getaway today.
FEATURED EVENTS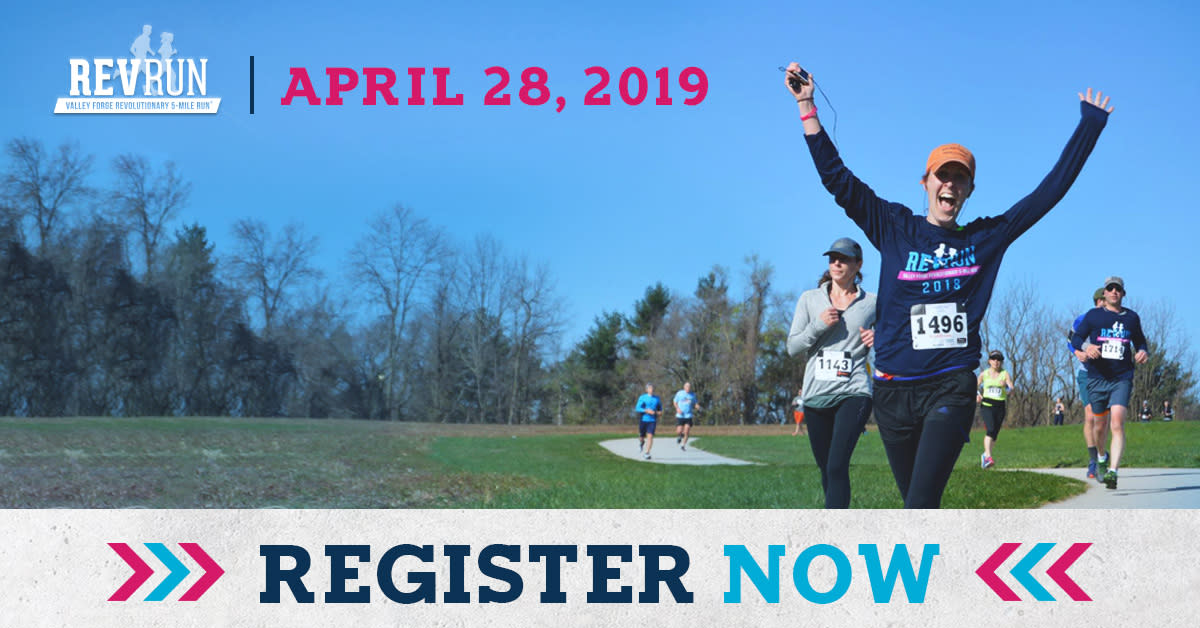 VALLEY FORGE REVOLUTIONARY 5-MILE RUN
April 19
Valley Forge National Historical Park
The Valley Forge Revolutionary 5-Mile Run ® is a unique challenge for runners of all skill levels. Runners trek the five-mile, USATF certified course that traverses the scenic Valley Forge National Historical Park.
The event also includes a three-mile walk and the 1.776km Young Patriots Run for kids ages 6-14. All proceeds from the event benefit the Valley Forge National Historical Park. 
MONTCO COMIC FEST
April 6
Montgomery County - Norristown Public Library
The Third Annual Montco Comic Fest will be taking place on Saturday, April 7 from 10 a.m. to 3 p.m. Guests will be local comics creators and other artists, along with cosplayers and gamers. There will also be feature panels on comics-related topics, artistic workshops and plenty of fun activities for children.
Gaming
This year's Gaming Room is once again sponsored by Phoenixville's Gamer's Heaven. We have an array of consoles to play for gamers of all ages, from Playstation 4s to the new Nintendo Switch. At noon, we'll be starting our Super Smash Bros Ultimate tournament! Battle your friends in one-on-one competition for the chance to win some new Amiibos!
Panels & Workshops
Title: Tips On Drawing Comics Characters
Time: 11:00am – 11:50am
Location: Magazine Room
Presented By: Keville Bowen
It's that time again for MontCo Comic Fest and with that another round of our Comic book contest. Come hone your skills with help from Keville Bowen. His 'Tips on Drawing Characters' workshop is focused on various face styles, simple body structure and position poses.
Title: Anime For The Whole Family
Time: 12:00pm – 12:50pm
Location: Children's Learning Center
Presented By: Nathaniel Hoover
Game designer and anime aficionado Nate Hoover walks old otaku and new fans alike through the world of family-friendly anime!
Title: Getting Started
Time: 1:00pm – 1:50pm
Location: Magazine Room
Presented By: TBA
This panel focuses on how to get your start in a creative industry. Hear from artists, writers, crafters and more! The last half of this panel will be devoted to audience questions.
Title: Art Showdown
Time: 2:00pm – 2:50pm
Location: Magazine Room
Presented By: TBA
The wild improv drawing game returns! Local artists will battle head-to-head in round robin art competition based on random audience suggestions.
MID-ATLANTIC INDOOR NATIONALS CAR, TRUCK & BIKE SHOW
April 6 - 7
​Greater Philadelphia Expo Center
If you are an automotive enthusiast, you'll want to clear your schedule for an extended weekend of nearly 300 high-end custom cars, bikes, trucks, and vendors at this incredible show. We hope you will be joining us, as a vehicle exhibitor, vendor, sponsor or spectator. If you are an automotive enthusiast you will want to clear your schedule for an extended weekend of automotive history, culture, and fun at the Greater Philadelphia Expo Center in Oaks, Pennsylvania. We hope to see you there on April 6th and 7th. Saturday 9am to 8pm;Sunday 9am to 4pm
JAPANESE CHERRY BLOSSOM FESTIVAL
April 7 & 14
Morris Arboretum
The history of the Morris Arboretum is rich with Japanese influences. Celebrate spring with beautiful blooming cherry blossoms and learn about the Japanese cultural influence on Morris Arboretum. The two-day event includes the thundering Kyo Daiko Drumming Crew and a traditional Japanese tea. All events are free with gardens admission.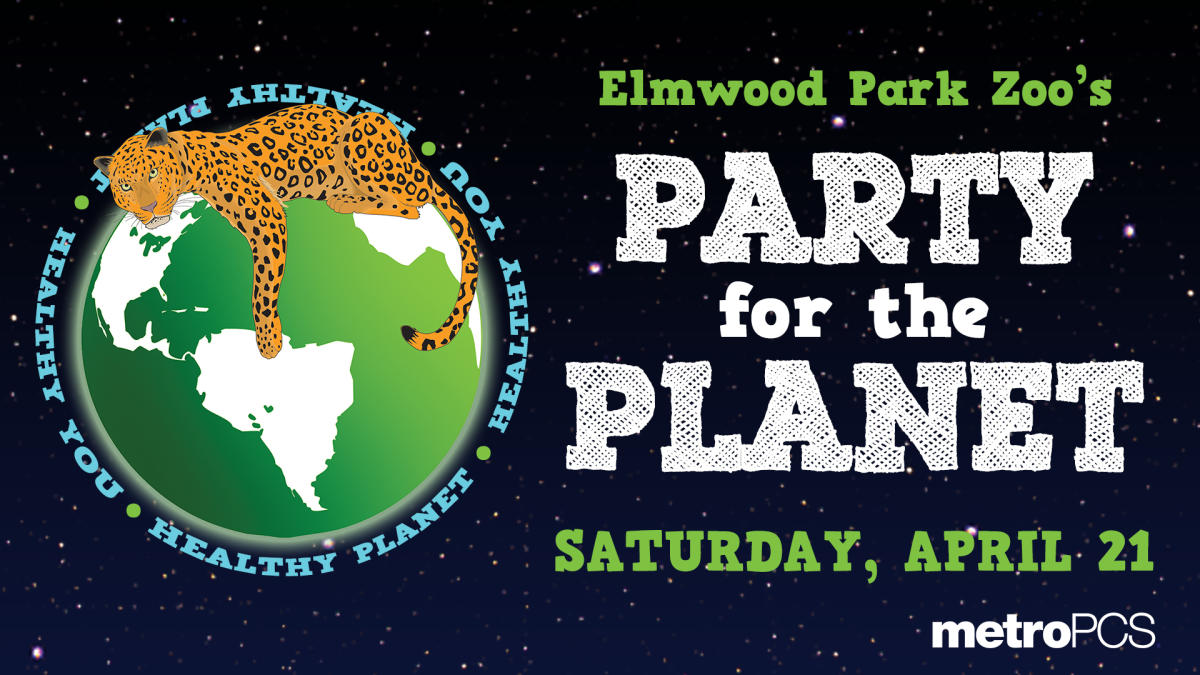 PARTY FOR THE PLANET
April 27
Elmwood Park Zoo
The Association of Zoos and Aquariums' signature Earth Day celebration (and the largest combined celebration in North America) is back! Elmwood's annual eco-celebration features live entertainment, an Earth Expo with participating vendors (below) showcasing their eco-friendly products and services, and raffles for goodies to take home!
LANSDALE INTERNATIONAL SPRING FESTIVAL
April 27
North Penn High School
For more than a quarter century, Montgomery County has held this eclectic, inclusive, family-friendly gathering. In celebrating the cultures of the world, the Lansdale International Spring Festival presents a day-long run of live entertainment, multi-cultural exhibits and vendors, a family health fair, hands-on activities, music and dance performances and a smorgasbord of global cuisines.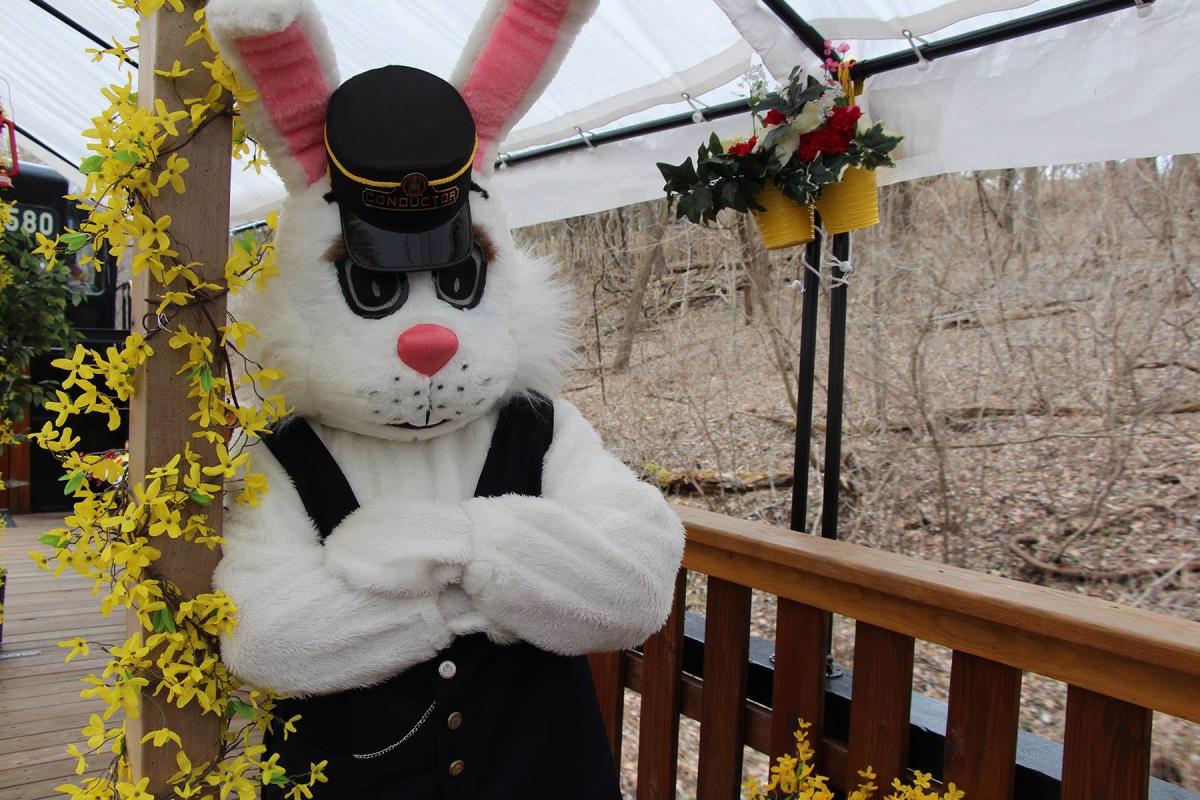 EASTER BUNNY EXPRESS
April 6 - 7, 13 - 14, 19 - 20
Colebrookdale Railroad
The best way to make Easter memories that will last a lifetime is to join Peter Cottontail aboard the Colebrookdale Railroad! The Bunny brings gifts for all children and an Easter Egg Hunt right on board the train for all children up to 12 years of age.
Be sure to bring your camera to take your picture with the Easter Bunny!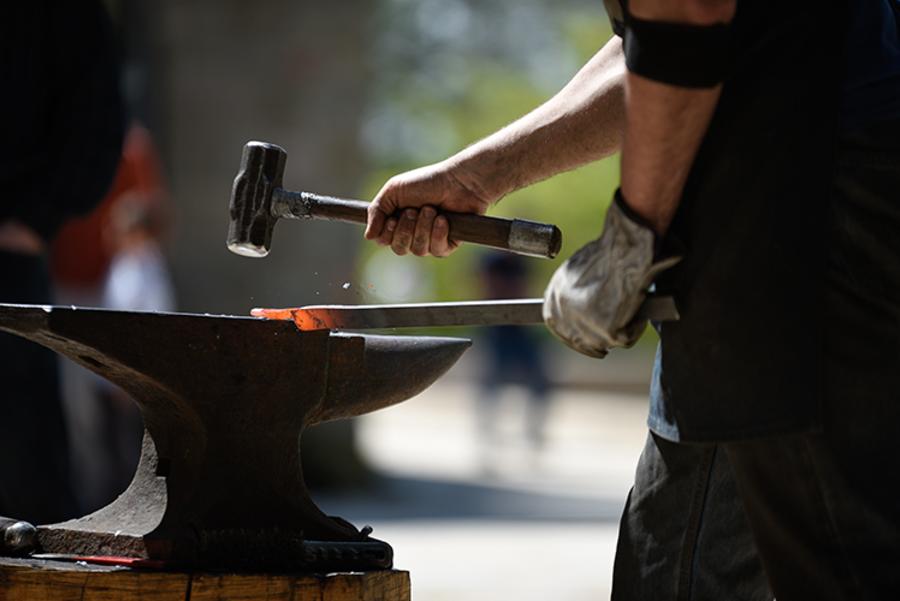 SACRED ARTS FESTIVAL
April 28
Glencairn Museum
Experience religious art in the making: witness demonstrators using ink, glass, paint and music to create beautiful expressions of faith. Learn about stone carving, see the creation of a sand mandala, and more.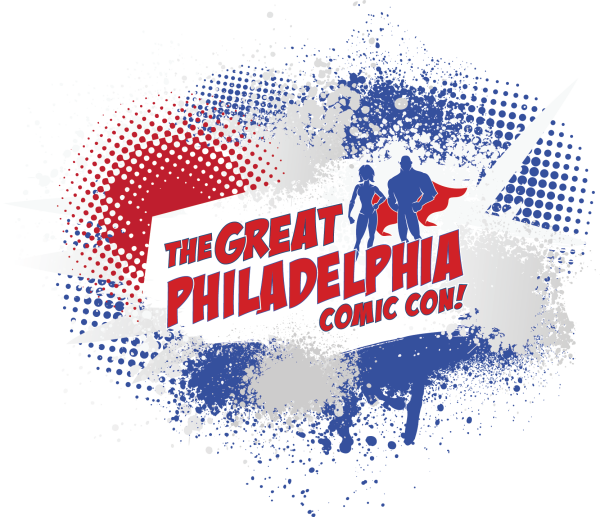 THE GREAT PHILADELPHIA COMIC CON!
April 12 - 14
Greater Philadelphia Expo Center
The Great Philadelphia Comic Con! is dedicated to producing celebrations of comics and popular culture by providing unique access to talented artists and a family-friendly experience for fans. Our show motto "Get UR Geek On!" represents the diverse and unique nature of the fans – be they fans of Comics, Movies, TV, Anime, Gaming, Cosplay or more.
CRAVE
DINING EVENTS
ARTS MONTCO
Live Music, Comedy and Performances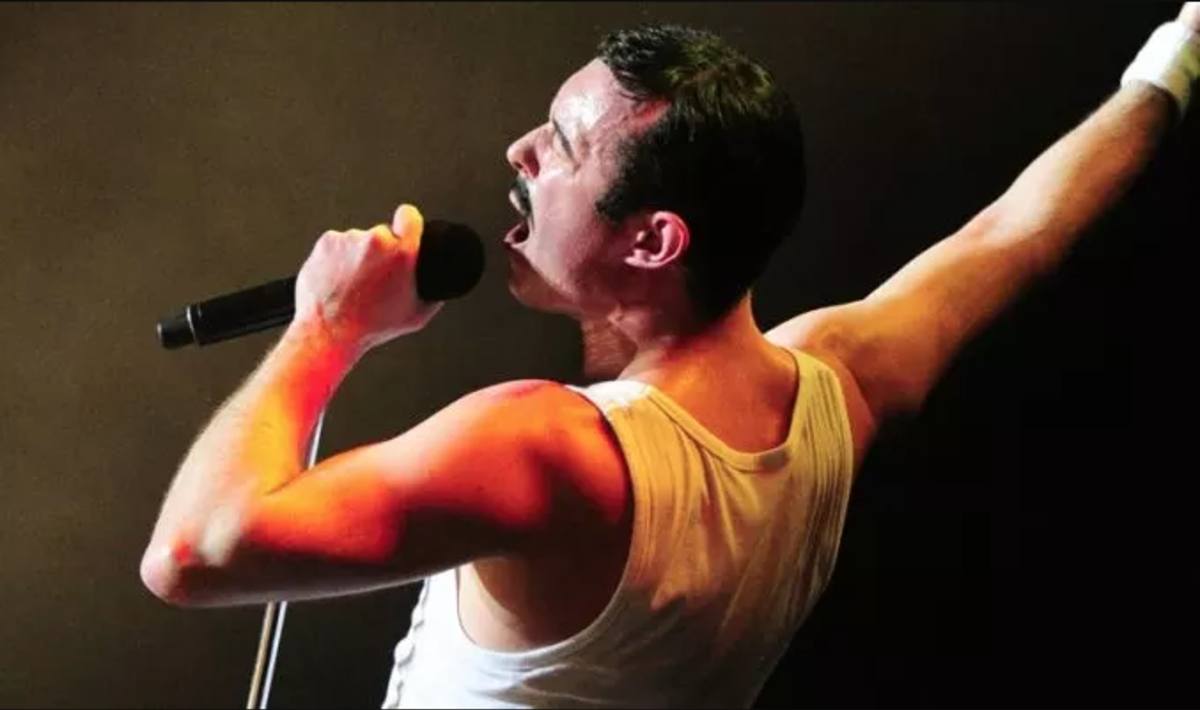 ONE NIGHT OF QUEEN
April 5
Keswick Theatre
One Night of Queen is a stunning live 2 hour concert recreating and celebrating the music of Queen. Performed by Gary Mullen and 'The Works', with fantastic staging, lighting and effects, this show will rock you!
Other performances at the Keswick this month include Cry Cry Cry on April 6, The Fab Faux on April 7, An Intimate Evening with David Foster on April 8, Iyanla Vanzant on April 12, Dweezil Zappa on April 21, The Lightning Thief on April 23, An Evening with Steven Wilson on April 25 and Always and Forever: An Evening of Luther Vandross Starring Ruben Studdard on April 28.
SLICK RICK
April 5​
Ardmore Music Hall
Slick Rick is a British-American old school rapper best known for his album output in the late 80s and early 90s. Otherwise known as The Ruler, Slick Rick paved the way for rap as one of the earliest in the game.
REAL DIAMOND
April 6
​Keswick Theatre
REAL DIAMOND is a professional band dedicated to the faithful re-creation of the live Neil Diamond experience. They are obsessively passionate about providing the finest Neil Diamond show short of having the man there himself.
The Real Diamond set list includes note-for-note renditions of all Neil Diamond's greatest hits including: "Cherry Cherry", "Holly Holy", "Kentucky Woman", "Cracklin Rosie", "Sweet Caroline", "America", "Solitary Man", "I'm a Believer", "If You Know What I Mean", "Hello Again", "Forever in Blue Jeans", many more!
GOLDEN GATE WINGMEN
April 11
Ardmore Music Hall
In the tradition of psychedelic dance music, the Golden Gate Wingmen keep the Grateful spirit alive! Comprised of musicians that have performed extensively with the original members of the Grateful Dead, the Wingmen delight audiences with original songs, as well as a wide variety of covers and Grateful tunes. United by their love to jam and make people dance, Golden Gate Wingmen formed in 2014 to perform a show at Terrapin Crossroads in San Rafael, California. As Furthur finished a wonderful run of over 300 shows, Kadlecik, Chimenti and Lane wished to carry on their musical brotherhood, and with his creative and unique approach to playing bass, Mathis completed this amazing quartet. Touring nationwide over the last several years, the Wingmen have developed a style all their own. From Bob Dylan to Van Morrison, to Bob Marley to Led Zeppelin, the Wingmen create a fusion of rock, funk and jazz like no one else!
DUMPSTAPHUNK
April 19​
​Ardmore Music Hall
Dumpstaphunk stands out among New Orleans' best as one of the funkiest bands to ever arise from the Crescent City. Born on the Jazz & Heritage Festival stage, and descended from Neville family bloodlines, these soldiers of funk ignite a deep, gritty groove that dares listeners not to move. Their performances combine ingenious musicianship and complex funk and jazz arrangements with soulful melodies that are simple enough for anyone to enjoy.
THE FEW
March 14 - April 7
Theatre Horizon
Regional Premiere
A surprisingly funny story of seething tensions and missed connections, from the author of The Whale.
In the days before the Internet, a small town editor plays matchmaker by publishing a newspaper that runs personal ads, uniting the truck drivers who traverse America's lonely roads. When her own lost lover resurfaces, long-simmering tensions expose carefully guarded secrets, by turns hilarious, exhilarating, and poignant. Meanwhile Matthew, an eager young writer, compels his jaded mentors to consider whether recommitting to the human race is worth all the trouble.
SAME TIME NEXT YEAR
March 19 - April 14 ​
Act II Playhouse, Ltd.
by Bernard Slade
The beloved Broadway romantic comedy. George and Doris - married to other people - meet for an annual tryst for 24 years. Starring Tony Braithwaite and Tracie Higgins.
"Genuinely funny and genuinely romantic" -The New York Post
MONTCO WEDDINGS
BRIDAL EVENTS
PENNSYLVANIA BRIDAL & WEDDING EXPO
April 14​
Valley Forge Casino Resort
Join Valley Forge Casino Resort in welcoming the ACS Bridal Show on April 14 at the Event Center! The Bridal Show offers everything: fashion shows, live music, wedding vendors, cash prizes, giveaways, and more!
Don't forget to visit the Valley Forge Weddings booth while you're at the Bridal Show!