Top April Events
Valley Forge & Montgomery County, PA
Spring is here and Montco is in full swing this April with a busy calendar of events that includes some of the biggest celebrations of the year, such as the Great Philadelphia Comic Con, the Lansdale International Spring Festival and the Valley Forge Revolutionary 5-Mile Run at Valley Forge National Historical Park.
We've got more than 30 ways to #MakeItMontco this April. See the full list and make plans now for your spring getaway today.
FEATURED EVENTS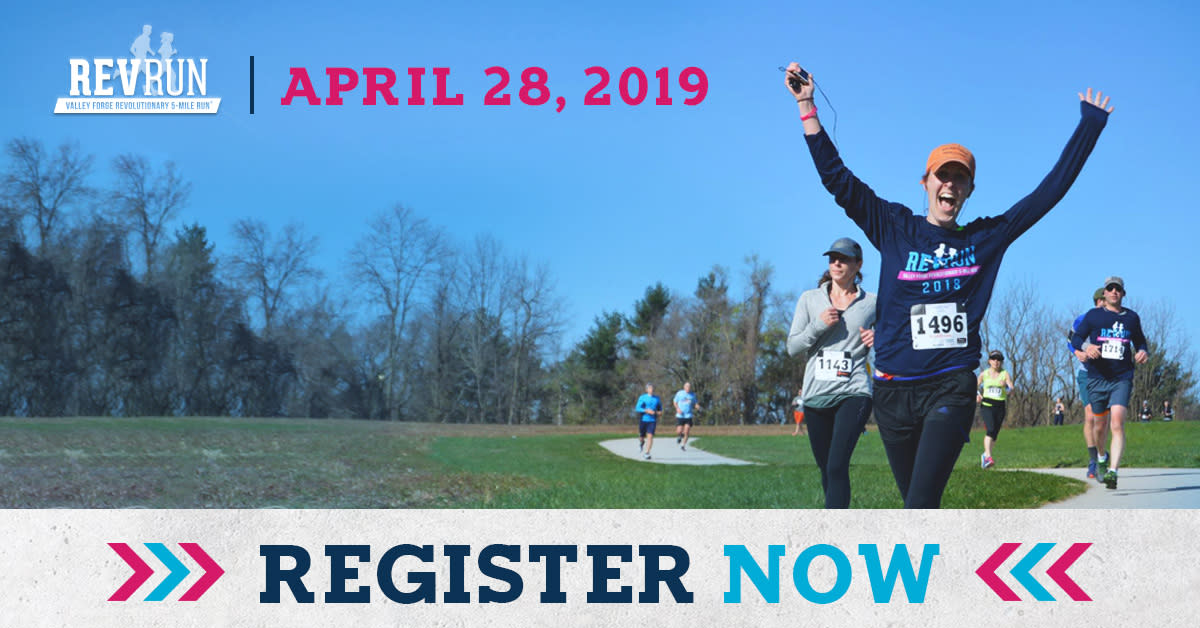 VALLEY FORGE REVOLUTIONARY 5-MILE RUN
April 28
Valley Forge National Historical Park
The Valley Forge Revolutionary 5-Mile Run ® is a unique challenge for runners of all skill levels. Runners trek the five-mile, USATF certified course that traverses the scenic Valley Forge National Historical Park.
The event also includes a three-mile walk and the 1.776km Young Patriots Run for kids ages 6-14. All proceeds from the event benefit the Valley Forge National Historical Park. 
MONTCO COMIC FEST
April 6
Montgomery County - Norristown Public Library
The Third Annual Montco Comic Fest will be taking place on Saturday, April 7 from 10 a.m. to 3 p.m. Guests will be local comics creators and other artists, along with cosplayers and gamers. There will also be feature panels on comics-related topics, artistic workshops and plenty of fun activities for children.
Gaming
This year's Gaming Room is once again sponsored by Phoenixville's Gamer's Heaven. We have an array of consoles to play for gamers of all ages, from Playstation 4s to the new Nintendo Switch. At noon, we'll be starting our Super Smash Bros Ultimate tournament! Battle your friends in one-on-one competition for the chance to win some new Amiibos!
Panels & Workshops
Title: Tips On Drawing Comics Characters
Time: 11:00am – 11:50am
Location: Magazine Room
Presented By: Keville Bowen
It's that time again for MontCo Comic Fest and with that another round of our Comic book contest. Come hone your skills with help from Keville Bowen. His 'Tips on Drawing Characters' workshop is focused on various face styles, simple body structure and position poses.
Title: Anime For The Whole Family
Time: 12:00pm – 12:50pm
Location: Children's Learning Center
Presented By: Nathaniel Hoover
Game designer and anime aficionado Nate Hoover walks old otaku and new fans alike through the world of family-friendly anime!
Title: Getting Started
Time: 1:00pm – 1:50pm
Location: Magazine Room
Presented By: TBA
This panel focuses on how to get your start in a creative industry. Hear from artists, writers, crafters and more! The last half of this panel will be devoted to audience questions.
Title: Art Showdown
Time: 2:00pm – 2:50pm
Location: Magazine Room
Presented By: TBA
The wild improv drawing game returns! Local artists will battle head-to-head in round robin art competition based on random audience suggestions.
MID-ATLANTIC INDOOR NATIONALS CAR, TRUCK & BIKE SHOW
April 6 - 7
​Greater Philadelphia Expo Center
If you are an automotive enthusiast, you'll want to clear your schedule for an extended weekend of nearly 300 high-end custom cars, bikes, trucks, and vendors at this incredible show. We hope you will be joining us, as a vehicle exhibitor, vendor, sponsor or spectator. If you are an automotive enthusiast you will want to clear your schedule for an extended weekend of automotive history, culture, and fun at the Greater Philadelphia Expo Center in Oaks, Pennsylvania. We hope to see you there on April 6th and 7th. Saturday 9am to 8pm;Sunday 9am to 4pm
JAPANESE CHERRY BLOSSOM FESTIVAL
April 7 & 14
Morris Arboretum
The history of the Morris Arboretum is rich with Japanese influences. Celebrate spring with beautiful blooming cherry blossoms and learn about the Japanese cultural influence on Morris Arboretum. The two-day event includes the thundering Kyo Daiko Drumming Crew and a traditional Japanese tea. All events are free with gardens admission.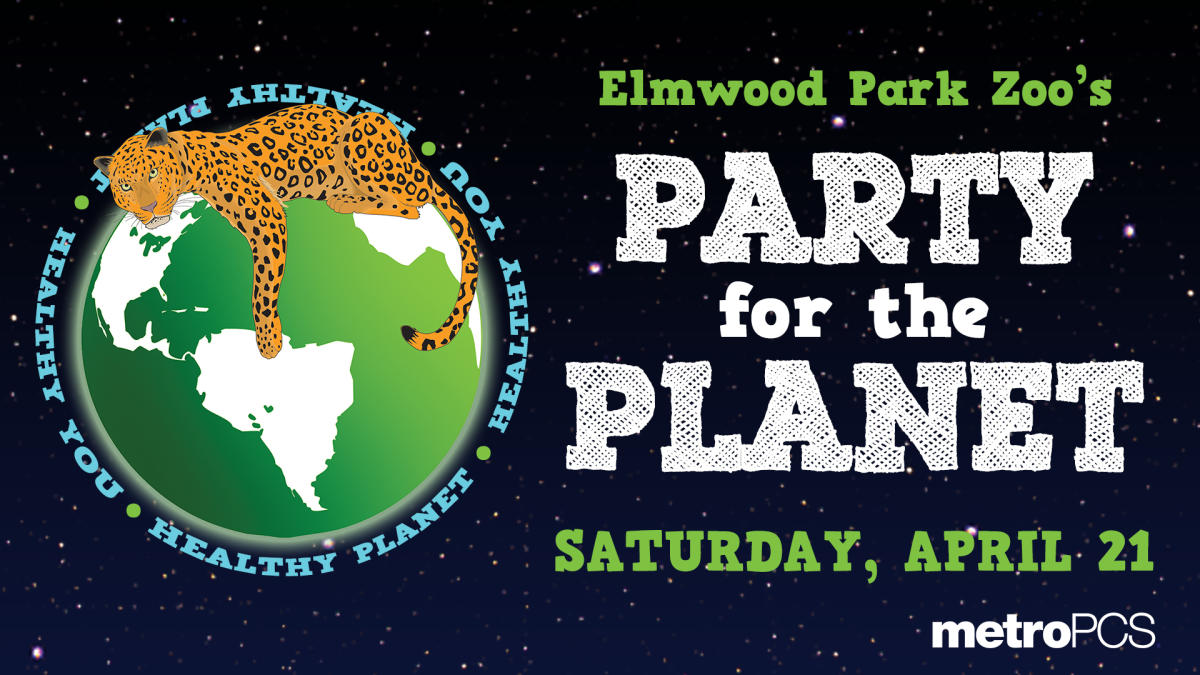 PARTY FOR THE PLANET
April 27
Elmwood Park Zoo
The Association of Zoos and Aquariums' signature Earth Day celebration (and the largest combined celebration in North America) is back! Elmwood's annual eco-celebration features live entertainment, an Earth Expo with participating vendors (below) showcasing their eco-friendly products and services, and raffles for goodies to take home!
LANSDALE INTERNATIONAL SPRING FESTIVAL
April 27
North Penn High School
For more than a quarter century, Montgomery County has held this eclectic, inclusive, family-friendly gathering. In celebrating the cultures of the world, the Lansdale International Spring Festival presents a day-long run of live entertainment, multi-cultural exhibits and vendors, a family health fair, hands-on activities, music and dance performances and a smorgasbord of global cuisines.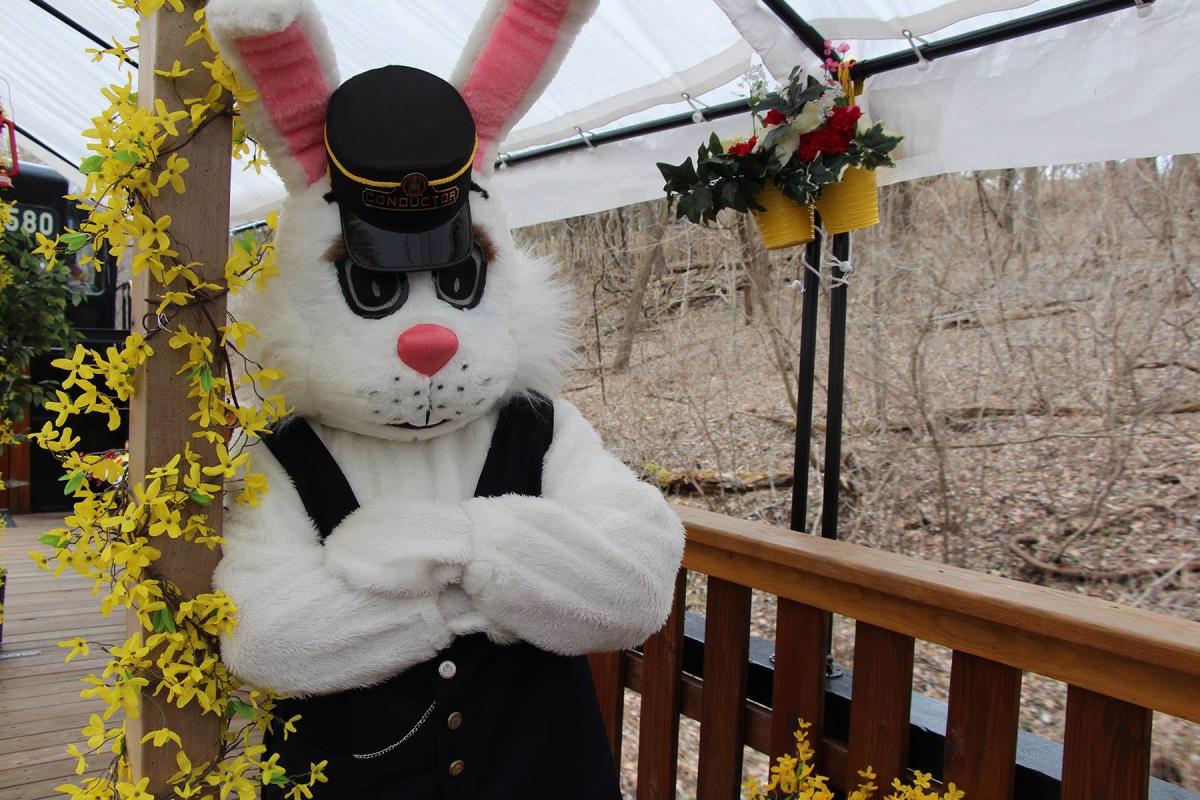 EASTER BUNNY EXPRESS
April 6 - 7, 13 - 14, 19 - 20
Colebrookdale Railroad
The best way to make Easter memories that will last a lifetime is to join Peter Cottontail aboard the Colebrookdale Railroad! The Bunny brings gifts for all children and an Easter Egg Hunt right on board the train for all children up to 12 years of age.
Be sure to bring your camera to take your picture with the Easter Bunny!
SACRED ARTS FESTIVAL
April 28
Glencairn Museum
Experience religious art in the making: witness demonstrators using ink, glass, paint and music to create beautiful expressions of faith. Learn about stone carving, see the creation of a sand mandala, and more.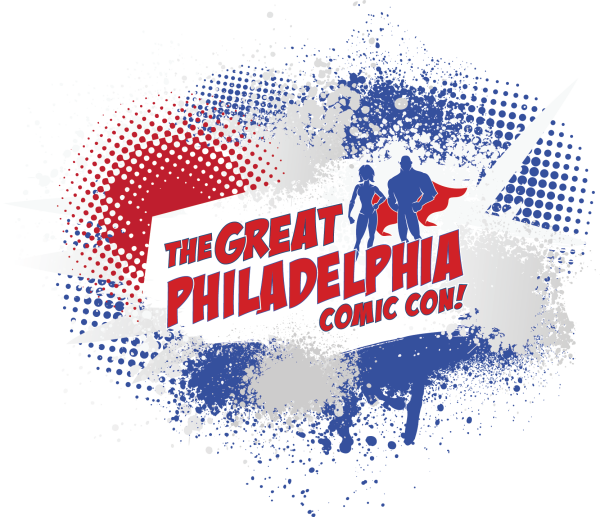 THE GREAT PHILADELPHIA COMIC CON!
April 12 - 14
Greater Philadelphia Expo Center
The Great Philadelphia Comic Con! is dedicated to producing celebrations of comics and popular culture by providing unique access to talented artists and a family-friendly experience for fans. Our show motto "Get UR Geek On!" represents the diverse and unique nature of the fans – be they fans of Comics, Movies, TV, Anime, Gaming, Cosplay or more.
CRAVE
DINING EVENTS
TASTE OF THE SUBURBS
April 15
King of Prussia Mall
Join King of Prussia Rotary Club's annual Food and Wine Festival.
Each year the King of Prussia Rotary raises funds for their nonprofit King of Prussia Charitable Foundation. The Foundation provides donations to several international, national and local community programs. For over 60 years King of Prussia Rotary has conducted its contribution programs in the spirit of the Rotary motto "Service above Self"
Last year, Taste of the Suburbs was a major success! Over 30 of the area's top restaurants, wineries and micro-breweries sampled their signature menu items to over 500 guests.
Tickets: $40 in advance, $50 at the door, $10 Children 12 and under
TRICOUNTY AREA CHAMBER OF COMMERCE 2018 ANNUAL DINNER
April 17
RiverCrest Golf Club & Preserve
Join the TriCounty Area Chamber of Commerce for "A Fun Night Out" with Comedian Joe Conklin – "The Man of a Thousand Voices." And don't forget to purchase an emoji popper to take a chance to win an awesome prize.
ARTS MONTCO
Live Music, Comedy and Performances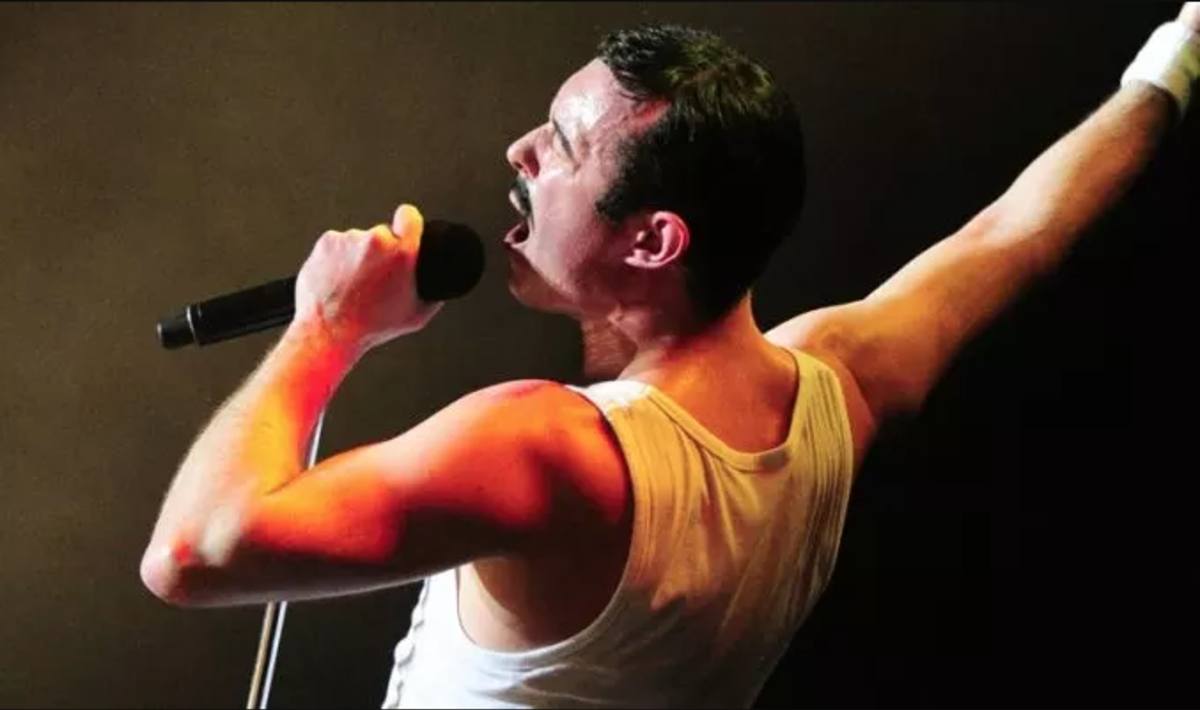 THE FEW
March 14 - April 7
Theatre Horizon
Regional Premiere
A surprisingly funny story of seething tensions and missed connections, from the author of The Whale.
In the days before the Internet, a small town editor plays matchmaker by publishing a newspaper that runs personal ads, uniting the truck drivers who traverse America's lonely roads. When her own lost lover resurfaces, long-simmering tensions expose carefully guarded secrets, by turns hilarious, exhilarating, and poignant. Meanwhile Matthew, an eager young writer, compels his jaded mentors to consider whether recommitting to the human race is worth all the trouble.
SAME TIME NEXT YEAR
March 19 - April 14 ​
Act II Playhouse, Ltd.
by Bernard Slade
The beloved Broadway romantic comedy. George and Doris - married to other people - meet for an annual tryst for 24 years. Starring Tony Braithwaite and Tracie Higgins.
"Genuinely funny and genuinely romantic" -The New York Post
MONTCO WEDDINGS
BRIDAL EVENTS
THE BIG KING OF PRUSSIA BRIDAL SHOWCASE!
April 7
​Sheraton Valley Forge
Ticket Includes:
Our Signature Gift Bag for each bride
A chance to Meet and Mingle with the best local wedding experts
Indulge in fabulous food, wedding cakes, & bubbly
Collect brilliant planning advice- with a live appearance from "The Wedding Coaches"!
Score front row access to the hottest designer fashions
A fun time for your friends, your mom, and fiancé!
And, our personal favorites… the awesome prizes! Truly the best!
PENNSYLVANIA BRIDAL & WEDDING EXPO
April 14​
Valley Forge Casino Resort
Join Valley Forge Casino Resort in welcoming the ACS Bridal Show on April 14 at the Event Center! The Bridal Show offers everything: fashion shows, live music, wedding vendors, cash prizes, giveaways, and more!
Don't forget to visit the Valley Forge Weddings booth while you're at the Bridal Show!