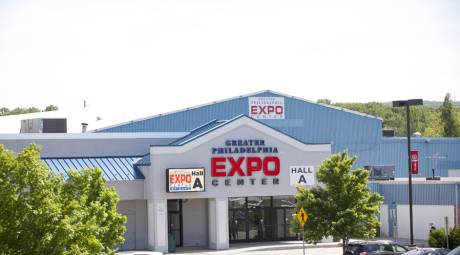 GREATER PHILADELPHIA EXPO CENTER SHOWS
Orchid Show | April 1 - 3
Interweave Bead Fest | April 7 - 11
Super Billiards Expo | April 14 - 17
Great Philadelphia Comic Con | April 22 - 24
Greater Philadelphia Travel & Culinary Expo | April 30 - May 1
It's a month of expos in Oaks that appeal to a very wide audience. The month begins with an orchid celebration that gives gardeners a jump on incorporating one of spring's most alluring flowers into their homes. Interweave Bead Fest strings together some of the most talented crafters in the U.S., demonstrating their art. Super Billiards is the perfect cue for sharpening players' skills on the felt. And Comic Con will leave every attendee feeling like a superhero.
HELP UP 4 HAITI
April 3
Painting with a Twist- Skippack 
A work of art that any beginner would proudly hang in the home is the main thrust of the Painting with a Twist concept (as well as a night filled with plenty of laughs and creativity). The April 3 edition in Skippack, however, also has an altruistic twist. The 2 p.m. class raises funds for a  trip to Haiti to build houses, assist in an orphanage and work in a hospital.
THE CAPITOL STEPS: MOCK THE VOTE
April 8
The Colonial Theatre
Without becoming partisan, let it suffice to say that the 2016 election cycle gives these sharp-minded, musically gifted satirists plenty of material to work with. Find out for yourself exactly how far they'll go and which Washington insiders - if any - escape their jabs and parodies. Fans should contact the box office of The Colonial Theater quickly, as this appearance may well sell out.
ARDMORE VINTAGE & ANTIQUES MARKET
April 9
Destination Ardmore
Score timeless treasures as the first Ardmore Vintage & Antinques Market on April 9. Collectibles, vintage jewelry, clothing, furniture, pottery and more will be available from the nearly 30 vendors are already confirmed for the event.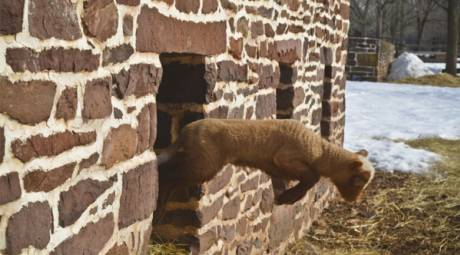 SHEEP-SHEARING DAY
April 9 
Peter Wentz Farmstead
We're not pulling wool over your eyes: Missing this demo of an annual Colonial farm chore would be baaaad. Watch as Peter Wentz Farmstead herders give the flock its yearly haircut. The day also includes an explanation of other farm tasks associated with the end of winter, as well as toys and games, springtime scarecrow-building, a puppet show, open-hearth cooking, tours, spinning, weaving, Colonial music and historical crafts.
JAPANESE CHERRY BLOSSOM FESTIVAL
April 9 & 16
Morris Arboretum of the University of Pennsylvania
Sure, Washington D.C. makes a big deal out of its blossoming cherry trees. But the Montgomery County-centric tribute to branches laden with pink flowers is not only closer, it's paired with a deep dive into the Japanese cultural influence on Morris Arboretum. The two-day event includes the thundering Kyo Daiko Drumming Crew and a traditional Japanese tea. All events are free with gardens admission.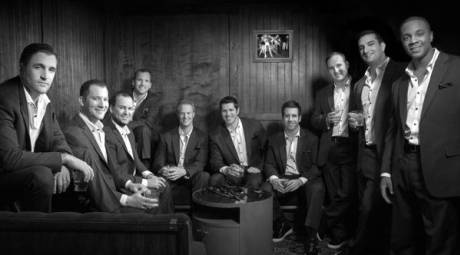 STRAIGHT NO CHASER
April 10
Keswick Theatre
The close-knit harmonies, bouncy rhythms, brotherly camaraderie and good-natured humor of the acapella group Straight No Chaser come to the Keswick Theatre for two performances. The set list will have fans raving, especially when the guys break out their 1970s medley. Another highlight is their take on "All about That Bass" (No Tenor!).
FOREVER PLAID
April 14 - May 8
Montgomery Theater
On a stormy night in the 1960s, four eager singers known as "The Plaids" are killed in a car crash on the way to their first big gig. In 2016, they get one chance to return from the afterlife and bop-shoo-bop their way through classic hits like "Love is a Many Splendored Thing," "Three Coins in the Fountain," "Sixteen Tons" and many more.
THE 25TH LANSDALE INTERNATIONAL SPRING FESTIVAL
April 16
North Penn High School
The 2016 festival marks a quarter century of one of Montgomery County's most eclectic family-friendly gatherings. In celebrating the cultures of the world, the Lansdale International Spring Festival presents a day-long run of live entertainment, multi-cultural exhibits and vendors, a family health fair, hands-on activities, music and dance performances and a smorgasbord of global cuisines. Admission and parking are free.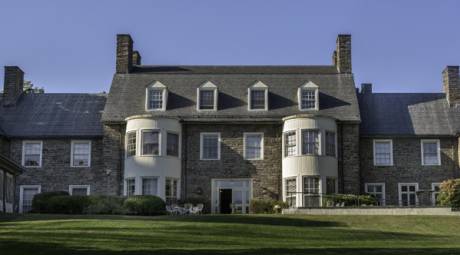 WORKSHOP: POP-UP CARD-MAKING
April 16
Abington Art Center
Forget e-cards, and never buy a greeting card again. Join award-winning pop-up book artist Colette Fu in an engaging hands-on workshop that explores basic pop-up greeting card structures. Bring photos/artwork to incorporate into a card, and leave the Abington Art Center workshop with a boxful of ideas and samples.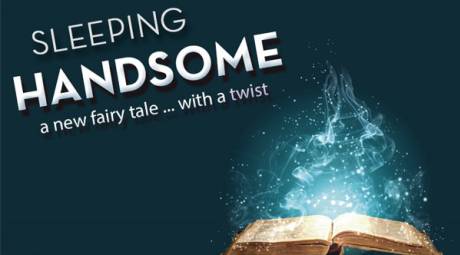 SLEEPING HANDSOMESLEEPING HANDSOME
April 16 - 24
Act II Playhouse
It's the familiar tale of Sleeping Beauty with an interesting twist, provided by the writer, director and costar of the seasonal Murray the Elf mysteries that provide giggles each December at Act II. Kids will love the silly plot; adults will appreciate the multitasking required of the two solo actors, as they take on roles that include a loyal dog, magical fairies, a queen, a prince and a brave girl. Showtimes on Saturdays and Sundays are 11 a.m. and 2 p.m.
SPRING FLING
April 16-17
Peddler's Village
Spring is blooming at Peddler's Village in nearby Lahaska, Pa. Celebrate the season with live entertainment, great food and fantastic shopping. Or just enjoy a stroll along the cobblestone walkways while the Village's gardens are in bloom.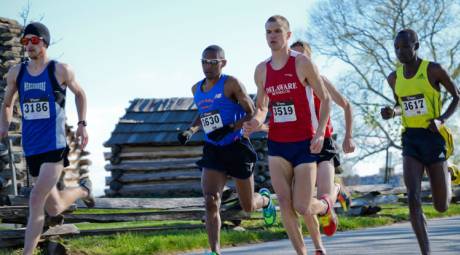 VALLEY FORGE REVOLUATIONARY 5-MILE RUN
April 17
Valley Forge National Historical Park
Here's a run that's gaining legs. Last year's 10th anniversary running rised an all-time-high amount of support for furthering the visitor experience of our local gem, Valley Forge National Historical Park ($35,000 donated). This year, registrations and sponsorships are well out-pacing last year's performance, so if you want to get in on the five-mile run, the three-mile walk or the Young Patriots Fun Run, you best not hesitate. Registrations to Conquer the Valley can be made here.
ANNUAL STUDENT EXHIBITION
April 21 - May 13
Berman Museum of Art
Celebrating 26 years of student art achievement at Ursinus College, this annual showcase introduces attendees to new work by talented art students. Media on display at the Bermanrepresent expertise in the disciplines of painting, drawing, printmaking, sculpture, installation, mixed media and photography. 
FACE OF AMERICA: VALLEY FORGE TO GETTYSBURG
April 22 - 24
Begins at Valley Forge Casino Resort
The Face of America bike ride supports our nation's servicemen and veterans, and an alternate route this year will take riders on a two-day journey from Valley Forge National Historical Park to the battlefield at Gettysburg.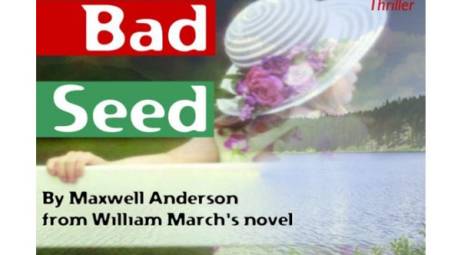 THE BAD SEED
April 22 - May 1 
DCP Theatre
The Bad Seed has had much success on stage, where it was nominated for a Pulitzer Prize, and on screen, where it received four Academy Award nominations. The DCP Theatre production brings the full-force of suspense in this edge-of-your-seat thriller. Is eight-year-old Rhoda Penmark the perfect child with a perfect life? Or does the death of one of her classmates reveal something more sinister?
SCHUYLKILL RIVER RELAY
April 23
Begins at Lock 60 at Schuylkill Canal Park
Fifty kilometers is what lies ahead for runners in the Schuylkill River Relay. Teams of three, four, five or six runners can take to the course along the Schuylkill River Trail. Those looking for an ultra challenge can run the race solo. Post-race fun includes live music, food trucks and drinks from Sly Fox Brewery.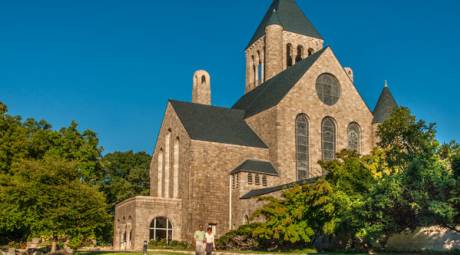 SACRED ARTS FESTIVAL
April 24
Glencairn Museum 
The Sacred Arts Festival at Glencairn Museum (part of the Bryn Athyn Historic District) brings together artists from a variety of faiths to create and display their works. Demonstrations include ink drawings and paintings, music, and the creation of a traditional Tibetan sand mandala. Audio tours of the museum galleries will also be available throughout the day.
WORLD WAR II WEEKEND
April 30 - May 1   
Graeme Park
Graeme Park hosts its annual World War II weekend April 30 to May 1. This family-friendly event includes a military encampment, living history displays, reeneactments, a swing band concert and The Ultimate Abbot & Costello Tribute Show.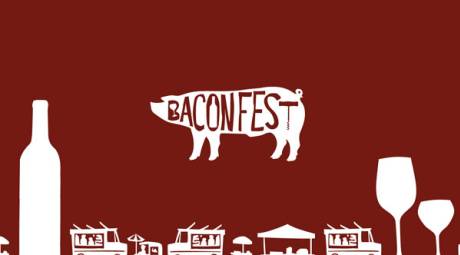 BACONFEST
April 30 - May 1
Chaddsford Winery
Pork meets port in a wholly unique food celebration hosted by Chaddsford Winery. A variety of food trucks will be onsite, with their talented chefs working magic with cured meat in all its variations. The resulting dishes are then paired with Chaddsford's finest vintages. Music accompanies both days of the festival.
KID-FRIENDLY APRIL EVENTS
Valley Forge & Montgomery County
They say April showers bring May flowers, but Montgomery County has kid-friendly events that are sure to keep them happy, rain or shine.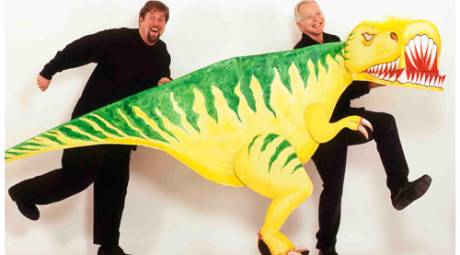 JIM WEST'S DINOSAURS
April 7 - 9
Sellersville Theater
It's Jurassic Park meets The Muppets in this interactive and unique presentation at Sellersville Theatre. Jim West, who has performed with both the Metropolitan Opera and Mr. Rogers, mixes storytelling, puppetry, pre-history, biology and the music of Mozart and Bach in a performance of monstrous proportions. The kids in the audience will be roaring for more.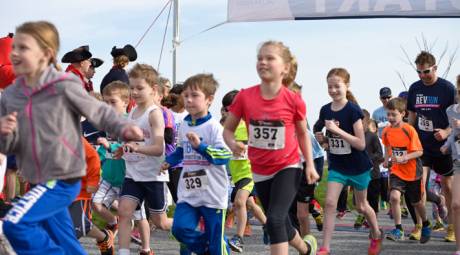 VALLEY FORGE YOUNG PATRTIOTS YOUTH FUN RUN
April 17
Valley Forge National Historical Park
Part of the 11th Annual Valley Forge Revolutionary 5-Mile Run®, the Young Patriots Youth Fun Run turns kids loose on a 1.776 kilometer (about one mile) course through Valley Forge National Historical Park.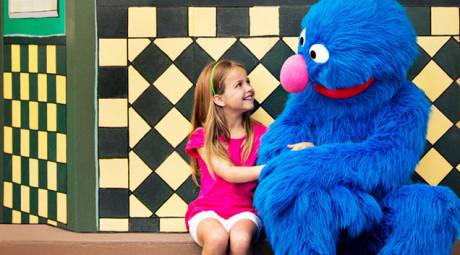 SESAME PLACE OPENING DAY
April 30
Sesame Place
Ernie, Bert, Big Bird and the entire 123 Sesame Street crowd at Sesame Place are returning to Sesame Place in nearby Langhorne. Only a grouch wouldn't be excited for the April 30 launch of Sesame Place's 2016 season.