We've all heard the saying "New Year, New You," and that's usually followed by New Year's resolutions that include a fervent promise to head back to the gym. But what about resolving to do something that just feels good in addition to a gym workout? That's why 2020 is the year for self-care. Whether it's a new trend or just taking better care of yourself, self-care may be one way to happiness in the New Year.
Much self-care is personal and physical. Getting enough sleep, drinking lots of water, eating a healthy diet, following doctor's orders, staying on proper medications, and so forth. But what about when you just want a few moments to yourself to feel uplifted? Here are some of the best bets for self-care in the Montco area.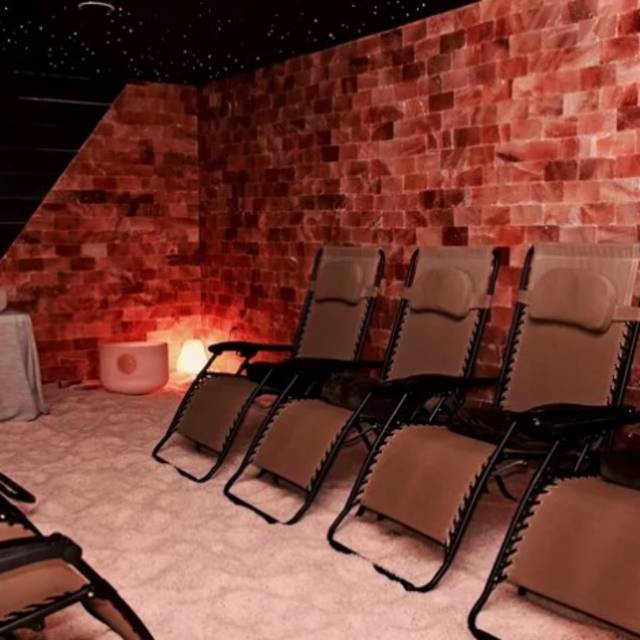 One way to bliss out is with salt therapy. Surround yourself with Himalayan Salt at the Himalayan Salt and Wellness Cave in Pottstown. These pure pink salt blocks within these salt caves came from a mine called Vanda in Pakistan. According to the Himalayan Salt and Wellness Cave, this salt contains minerals essentials for the body, as well as releasing heathy negative ions. The salt detoxifies the body, promotes relaxation, helps support bone health and reduce muscles cramp, and helps lesson asthma symptoms. Relax in a calming room and breathe in the ionized salt air. You'll be surrounded by a soft pink glow as you snuggle in your chair. This allows you to calm your racing mind, enjoying the stillness. Salt cave sessions are available and offer a tranquil moment out of your hectic day. You can also enjoy a salt massage.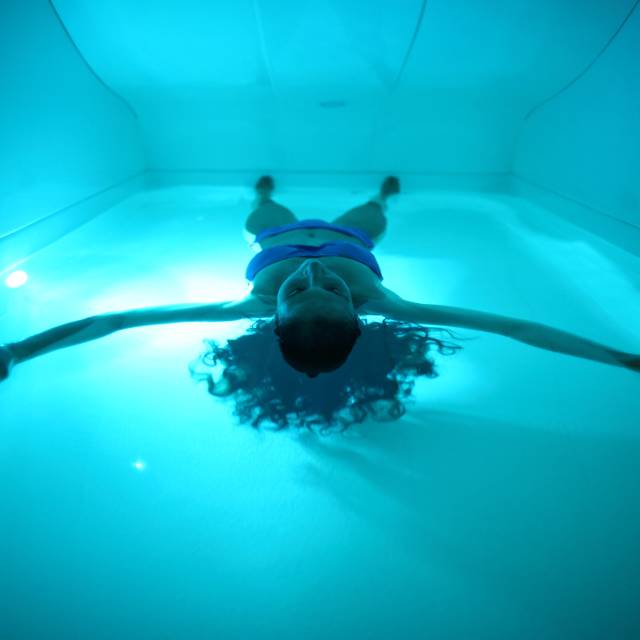 Many gyms like the YMCA and Planet Fitness offer yoga and fitness classes, but you can take it a step further at Stillpoint Yoga and Float in King of Prussia. Yoga helps to release toxins from tight muscles and clear your mind. This state-of-the-art Yoga studio and Flotation Therapy spa brings together members of Montco to practice health and wellness. With many styles of classes, workshops, and trainings, enhancing your wellness program is their focus. Stillpoint also recently added four private Flotation Therapy suites, where floating mindfully in warm, soothing Epsom salt and warm water helps soothe your mind and relax your body.
According to Stillpoint, Flotation Therapy can also help to completely remove the toxins from your circulatory system. This helps the entire body to feel better and more energized. Flotation Therapy helps to slow down brain waves and reduces the release of cortisol levels, thus quieting the mind and reducing stress, and ultimately creating a more meditative state of mind.
Nirvana Float in Collegeville offers a safe space to float, relax, and meditate. Their flotation pods help create a calming experience while you breathe yourself into a state of holistic stillness. It's a great place to let go and heal your body and spirit. You don't have to do anything except calmly float while surrounded by soft music and warm colors.
In Touch Massage Therapy in Schwenksville offers your weary 2019 body a respite and preps you for 2020. This January, let the therapists at In Touch massage the holiday stress out of you and get you ready to take on the New Year. Massage helps to release chronic muscular tension and pain, increase joint flexibility, reduce mental and physical fatigue and stress, lower blood pressure, improve circulation, and promote faster healing of injured muscular tissue. They also offer spa services so you can bliss out with a facial after your massage!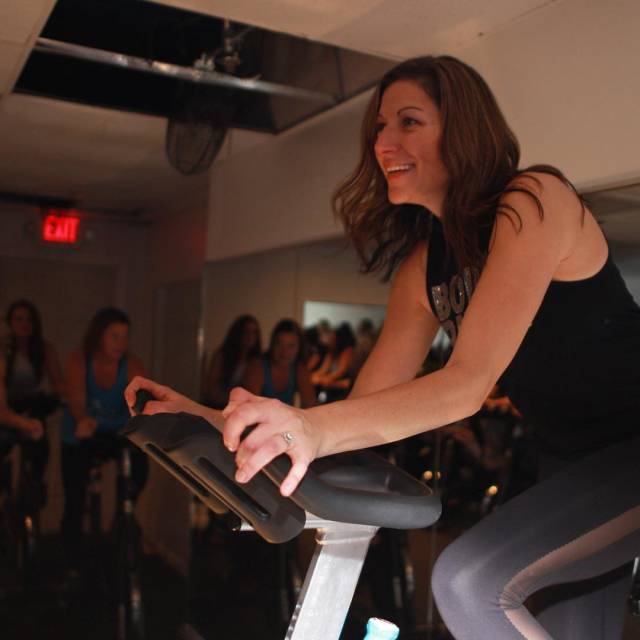 Want the spinning experience? Try SoulBeat Studios in Audubon, or BodyRide Spin & Barre Studio and TORQUE Spin, Barre, and TRX Studio, in Limerick and Royersford, respectively. These workout facilities offer the ultimate in spin, barre, and other fitness classes, pumping you up and leaving you refreshed and stronger.* 
Want to go beyond the physical and explore the mental and emotional side of things? Perhaps therapy is one answer to feeling better. Jennifer Lubas, National Certified Counselor, Licensed Professional Counselor, and yoga and meditation teacher at Compassionate Presence, LLC, offers more than traditional talk therapy. Jen creates a safe space to be open to all feelings and learn new ways to resolve challenges in your life. Her office is located within the Stillpoint facility in King of Prussia.
Just want some fresh air? Hit the trails! Valley Forge National Historical Park is a gem right in our own backyard, with more than 20 miles of mixed-use hiking, biking, walking, and running trails.
There are so many ways to reach those fitness resolutions and practice self-care so that you feel great in 2020 and beyond! Check out valleyforge.org for more places to zen out near you.
Pottstown Salt Cave
1494 North Charlotte Street
Pottstown, PA
Stillpoint Yoga and Float
600 Clark Avenue
King of Prussia, PA 19406  
Nirvana Float
171 Market St, Suite 2A
Collegeville, PA
In Touch Massage Therapy
4840 Perkiomen Creek Road
Schwenksville, PA 19473
SoulBeat Studios
2828 Audubon Village Drive
Audubon, PA
BodyRide Spin & Barre Studio
196 W Ridge Pike
Limerick, PA
TORQUE Spin, Barre, & TRX Studio
328 N Lewis Rd
Royersford, PA
Compassionate Presence, LLC
Jennifer Lubas
600 Clark Ave.
King of Prussia, PA
jennifer@compassionatepresencelpc.com
610.486.3501
*Always consult your healthcare professional before beginning any fitness regime.