There are tons of exciting things to do this March in Montgomery County. Here are some of our favorites.

Please check with each event for their safety precautions and guidelines before attending.
Grand Reopening at John James Audubon Center
3.4 | John James Audubon Center at Mill Grove
Join in the celebration as the John James Audubon Center reopens, welcoming visitors to the historic grounds for the first time since the onset of COVID-19
Whitemarsh Art Center Ceramics Courses
3.1-16 | Whitemarsh Art Center 
Having trouble wrangling your kids at home? Searching for something fun and productive? Check out Whitemarsh Art Centers' ceramics courses! We are currently offering courses for children, teens, and adults. Adults: Sculptural Functional Ceramics First Zoom: Tues., Jan. 26, 7:30 PM Teens: Ceramic Hand Building First Zoom: Mon., Jan. 25, 5:30 PM Kids: Family Ceramics, I First Zoom: Tues., Jan. 26, 5:30 PM We provide clay, colors, and tutorials for you to watch on your own schedule. You make the projects and attend weekly course Zoom meet-ups and presentations with our instructors.
Margarita March
Bartaco | All Month
at Bartaco, celebrating our favorite cocktail just comes naturally, that's why we've turned National Margarita Day into #bartacoMargaritaMarch—a five-week celebration full of fresh + exciting margarita remixes.
The Searchlight Series: Living in Prison During Covid-19
3.2 | Eastern State Penitentiary Historic Site 
Prisons and jails are experiencing infection rates up to five times that of the general public. What is life like for people living in these crowded and increasingly infected institutions? Two members of the Pennsylvania Institutional Law Project team present a new animated film, featuring the literal voices of incarcerated Pennsylvanians reflecting on this critical moment.
Private First Floor Museum Access
Recurring Daily (excluding Mondays) until 3.31 | Bryn Athyn Historic District
Glencairn Museum's Sacred Adornment: Jewelry as Belief in Ancient Egypt  Exhibition encourages visitors to discover why jewelry was such an important part of daily life for ancient Egyptians. The stunning necklaces, bracelets, and rings in a wide variety of materials from metals such as gold and copper to glass and semi-precious gemstones are all from the Museum's Egyptian collection.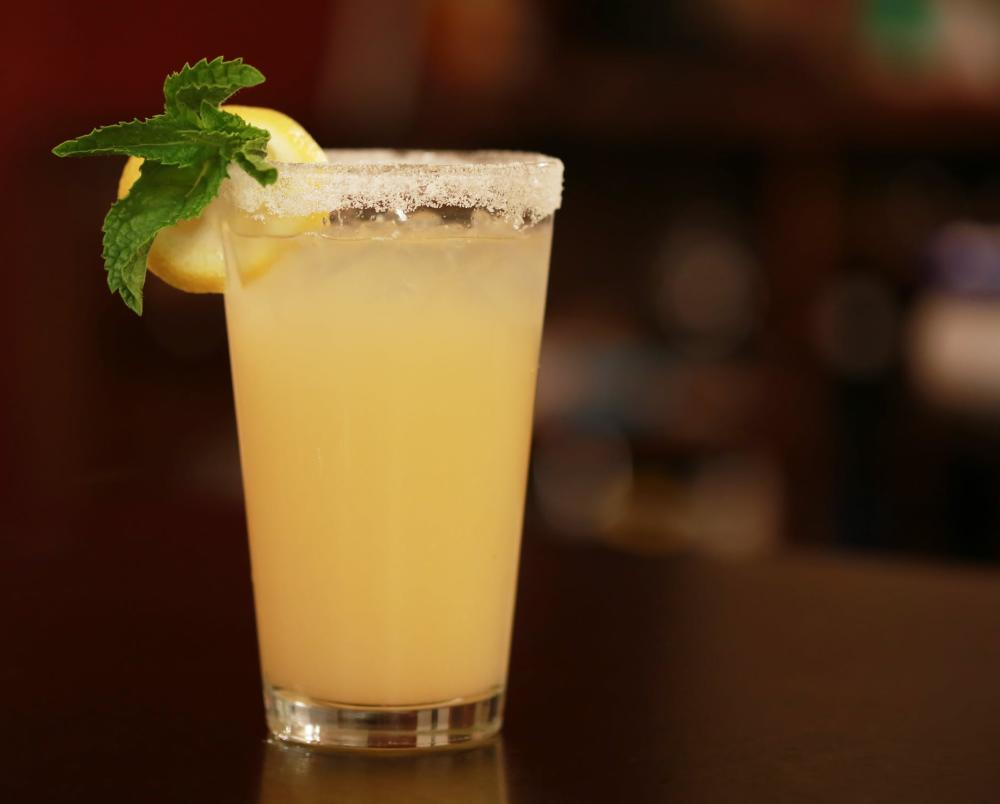 Margarita Mondays at bartaco - King of Prussia
Socially Distant Guided History Tour
Recurring Daily (excluding Mondays) until 6.30 | Cairnwood Estate
Guided tours of Cairnwood Estate reveal the personal history of this grand Beaux-Arts country house. Tour participants discover the private side of the family and its integral role in founding the Bryn Athyn community. Tours include visiting the Garden House, Main House, Chapel, the servant's wing, and the Carriage House.
Coloring Night at the Pub
3.31 - 6.23 | Round Guys Brewing Co.
Remember coloring? Yeah, it was totally cool! Every two weeks enjoy some new coloring pages to get creative with. We can't wait to hang your designs in the pub! We have a great selection of craft beer to choose from as well as an updated menu with great pairing choices. Check out all of our options online.
Exhibit: Greetings from Schwenksville!
3.5 - 3.31 | Pennypacker Mills
Greetings from Schwenksville is a new exhibit at Pennypacker Mills which will open on March 5th, 2021, and run until January 30th, 2022. It will feature images from the collection of Pennypacker Mills, showing Schwenksville and the surrounding area at the turn-of-the-twentieth-century. Some of these images were featured on postcards, stereographs, and even plates.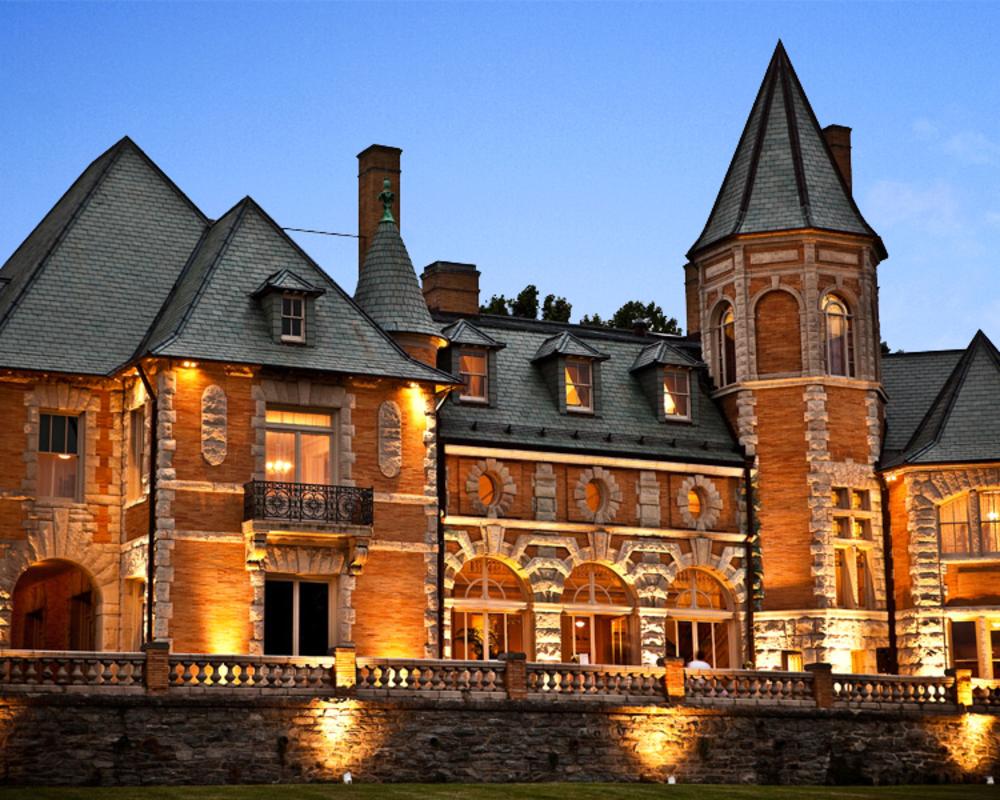 Cairnwood Estate
Grand Reopening
3.5 -3.7 | Regina Marie Designs Fine Art & Craft Gallery
Our Grand Reopening at our new location will take place March 5-7. Our new larger, brighter Gallery is located at 4076 Skippack Pike, Skippack, PA 19474. 
Spring Workshop for Kids!
3.6 | Pennypacker Mills
Join our workshop and make four unique, vintage-inspired Spring crafts: a teacup card with tulips, sun, and spring showers hanging, a 3-D spring chick in a frame, and a beautiful spring banner to hang across your mantle or window! We'll be cutting, gluing, and creating Spring masterpieces to hang at home or share.
Whitemarsh Art Center "Making Faces" Course
3.6 | Cedar Grove Barn
Looking for something fun to do with your S.O. this Valentine's Day? Have fun with clay at Whitemarsh Art Center! This course teaches beginners and advanced students alike to create faces with clay. The instructor will break down facial features into sections and give students simple instructions to effectively create a unique face with hand-building techniques.
Dog Days at Elmwood Park Zoo
3.10 | Elmwood Park Zoo
Families often consider their pets as members, and many enjoy sharing adventures with their dogs! As animal lovers, we acknowledge that love of wildlife often goes hand-in-hand with pet ownership. We are excited to encourage a deeper appreciation for all animals by inviting owners to bring their dogs to visit the zoo on select days.
Dog Days at Elmwood Park Zoo
Formal Wear Giveaway at William Jeanes Memorial Library
3.11 - 3.14 | William Jeanes Memorial Library
Attention middle school and high school students! You are invited to our 3rd Formal Wear Giveaway, taking place at William Jeanes Memorial Library in Montgomery County, PA. The Giveaway is open to ALL - no questions asked!
Reopening Day: Eastern State Penitentiary
3.12 | Eastern State Penitentiary Historic Site
Eastern State Penitentiary is reopening its cellblocks with expanded programming. Starting March 12, the historic site will be open for tours Wednesday through Sunday from 10:00 a.m. to 5:00 p.m. Plus, for the first time in a year, Cellblock 11, which hosts several artist installations, the restored Alfred W. Fleisher Memorial Synagogue, and The William Portner Memorial Exhibit on Jewish Life will be open for visitors to explore!
Secret Valley Expedition - Molly Maguire's Irish Lunch & Dinner
3.13 | Colebrookdale Railroad 
Traditional Irish Dinner served to our Dining and Garden Cafe car passengers provided by Molly Maguire's Irish Restaurant & Pub of Phoenixville. Deluxe Coach has an al a carte beverage service and light fare available for purchase. First-Class Parlor and Lounge car tickets include one complimentary beverage and hors d'oeuvre plate, and dessert.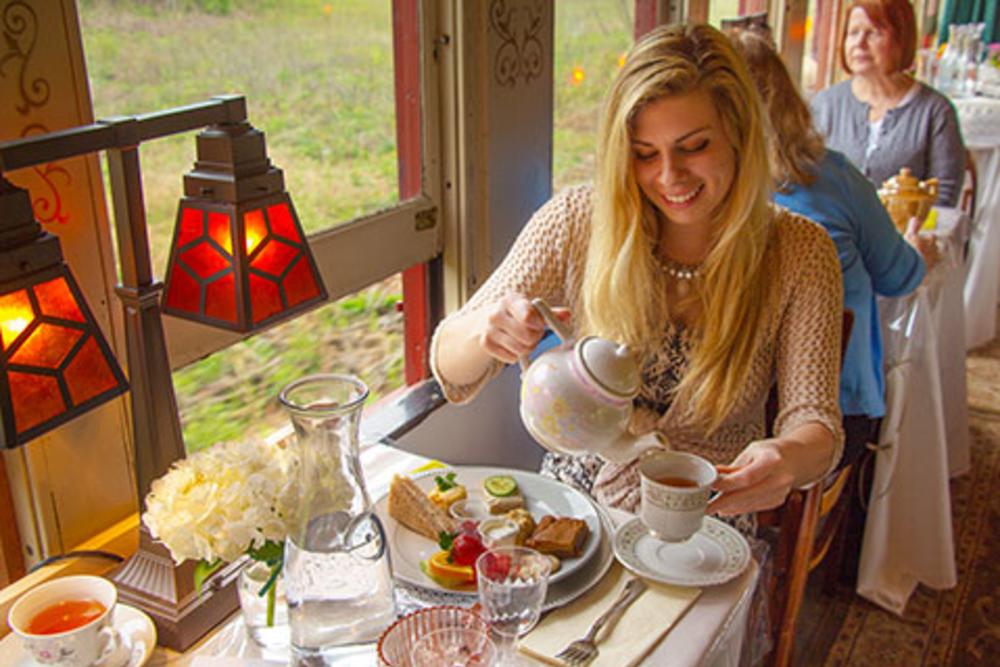 Secret Valley Expedition on the Colebrookdale Railroad
Le Butler's Pantry Celebrates Pi Day
3.14 | Le Butler's Pantry
Join Le Butler's Pantry in Skippack for a Pi Day celebration, featuring pie crust demos, a pie judging contest and a pie eating contest. Pie slices will also be available for purchase and will benefit a local food pantry.
National Red Nose Day
3.19 | Round Guys Brewing Co.
Wear your favorite red nose or grab one of the limited numbers of noses we have at the pub! We will be donating 10% of food sales to the Red Nose Day organization to benefit children's poverty charities. Erik Sacony of Headway Art Collective will be donating a really cool-themed print to color while you're having fun!
Floral & Hardy Spring Open House Weekend
3.20 - 3.21 | Floral & Hardy of Skippack
We're kicking off the new season with our Spring Open House Weekend!!  Stop by anytime on Sat. or Sun. between 10 a.m. to 4 p.m. Learn about "What's New in the Garden" this year and find out how to pre-order plants at a discount!  Check out our new spring home & yard décor, Easter items, and plants. Visit the DIY Succulent Bar where you can make your own container. Bring family and friends for a fun time!
Sensory Friendly Train Ride
3.27 | Colebrookdale Railroad
A sensory-friendly train ride through the Secret Valley on the world-famous Colebrookdale Railroad. Passengers can select from a variety of options to suit their needs. 
The Escape Game Remote Adventures
The Escape Game King of Prussia | Recurring Daily
Play The Escape Game's newest game, Ruins: Forbidden Treasure, from anywhere in the world using Zoom. Control an avatar wearing a live feed camera, search 360° images of the room, and use items in your online dashboard to progress through the game! Plus, one of our Game Guides will be there to help along the way.  Assemble a team of friends, family or co-workers no matter where they are! You have 60 minutes, can you escape?
Souderton Art Walk
Souderton | Recurring Daily
Take in the Chestnut Street Mural and the recently added Souderton Headlines Murals located throughout Souderton.  You can see work from a variety of artists and hear them talk about their work by following along on our self-guided Souderton Art Walk.  Use the Souderton App or check out our street art map to locate your favorite murals and snap a picture for that perfect Instagram shot.  #soudertonartwalk