When Andy and April Grossman opened the doors of their new café/bistro Java & Friends in East Greenville, PA, they had no idea the way things were going to drastically change in a few weeks. Andy and April had a vision for good food and beverages, a fun place to relax, and most importantly, creating good relationships with customers.
Andy and April were friends and neighbors with the former owner of Java and Bake Co., which is where Java & Friends* stands now. April and their daughter Joelle had worked there, and loved the vibe. One day the owner came to them and told them she was closing the shop due to health issues. April and Andy discussed the possibility of them buying it. April had always wanted to own a little gift shop, Andy has a passion for cooking and entertaining, and this was a wonderful opportunity to bring their vision to reality.
"After talking about it all night, crunching some numbers and considering implications, we opted to move forward with this. It took a little over two months, and it came to life on March 7th, 2020," Andy explains. "Had our neighbor not been in position to sell, we would not be in the position we are in now. Once the decision was made, it was less than 10 weeks before our doors opened."
Opening Day was a huge success, with lines out the door for coffee and complimentary sandwiches as the staff happily greeted everyone. Just a few days later, talk of quarantine emerged. And well, we all know what happened after that. Temporarily closing was happening. "We shut down for two weeks before we changed our new business model and focused more on take out.  Since re-opening on March 21, our business has been steadily building, and we are hitting numbers akin to the opening weekend," Andy explains.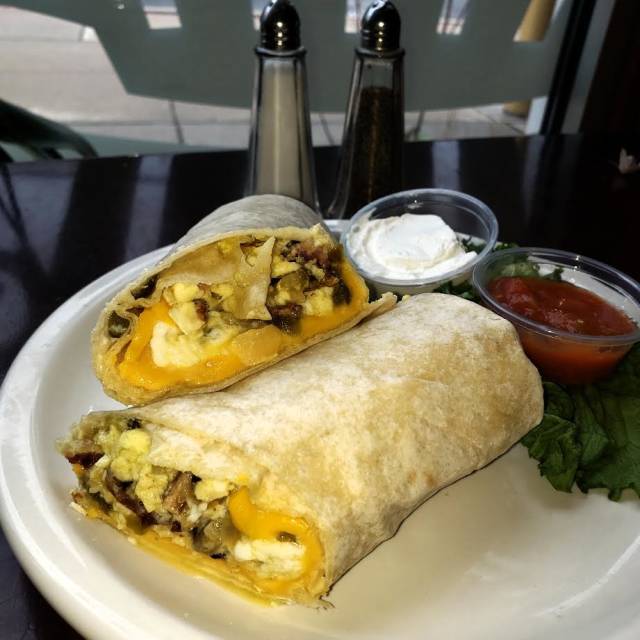 Things changed, but they didn't change too much, with still offering excellent food and service to the area. "Even though the cafe has an occupancy of 40 people, we had to scale back interior seating to 25% and enforce social distancing, so we built a take-out business as well as offering curbside pick-up. Because of the many fortunes bestowed upon us, we have shared our good fortunes by dedicating days at the shop to honor many different heroes throughout the pandemic," Andy notes.
"Whether it was honoring grocery store workers who faced COVID head-on while trying to keep shelves stocked, or first responders, mental health workers, it didn't matter to us—we felt a responsibility to give back to those that gave of themselves. We have donated to local charities, given to families who have struggled to put food on the table on multiple occasions and supported many local businesses by using their products and services. Over the past 7 months, we have built a reputation as a local business that gives back to our community. Our daughters, Naomi and Joelle, work here along with us on weekends, and it truly is a family business helping the community."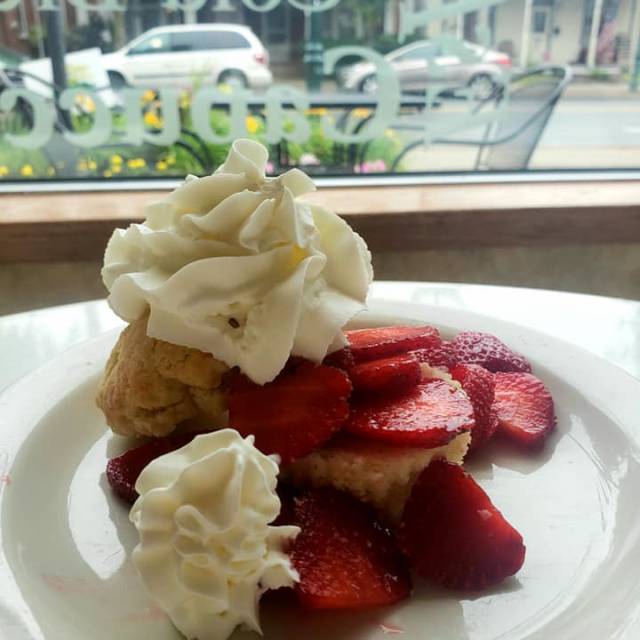 Java & Friends full-service café focuses on hot coffee and espresso drinks, tea drinks, Italian sodas and cream sodas, homemade foods like barbecue pulled pork, chicken salad, breakfast sandwiches and burritos, local eggs and bacon, salads, homemade baked goods, homemade soups, extreme milkshakes, smoothies, snacks, daily specials, homemade sauces and dressings, catering services, with bagels and rolls delivered from New York daily, plus daily and weekly specials. 
"People frequently comment on the quality and consistency of the food, but moreover, they love the service. We pride ourselves in treating people well and not taking a single customer for granted. We have lots of specials, do lots of giveaways, we are interactive on social media, and we treat customers like family. We are currently collecting food for Open Link, a local charitable organization and will be sponsoring a local family with a giving tree this holiday season."
Java & Friends is honored to be a part of an amazing community, as well as offering them something of value and giving back.

Java & Friends is honored to be a part of an amazing community, as well as offering them something of value and giving back. "With so many businesses closing, the economy tanking for many and people staying home, it would appear to be a really bad time to start a business. That said, we have been growing and expanding and in spite of all that is happening, we are incredibly blessed with how things have progressed over the past seven months," Andy says.
Java & Friends
254 Main Street
East Greenville, PA
*Please check bistro availability and curbside pickup status, current hours and rules, mask requirements, social distancing, and other COVID-19 protocols at Java & Friends or call 267-644-8287.