Plan your dog's perfect day out in Montco with these pet-friendly spots.
Explore Parks and Trails
Montco's beautiful parks and trails offer endless outdoor fun for you and your furry friend.
Valley Forge National Historical Park remains a favorite spot for dogs and owners alike with its 3,500 acres and 20 miles of trails. The many trail options allow canine adventurers both small and large to explore the park at their own pace. Embark on the five-mile historical Joseph Plumb Martin loop, hike up Mt. Misery, or enjoy the park's scenic river views, all with your pup by your side.
For more scenic nature trails visit Evansburg State Park or Lorimer Park, both of which allow leashed dogs. Norristown Farm Park is a great choice to bring children, furry and non-furry, to walk along the Montco StoryWalk trail.
The Elmwood Park Zoo offers special Dog Days that allow you to share the zoo experience with your own four-legged friend. For more fun after hours, visit Yappy Hours with your pup at the Zoo Brew Beer Garden.
If you want to treat your pup to a big outdoor adventure, go picnicking or overnight camping at certain Montco parks like Green Lane Park and Fort Washington State Park. Just make sure to clean up after your hounds and keep them leashed to help preserve Montco's beautiful natural resources.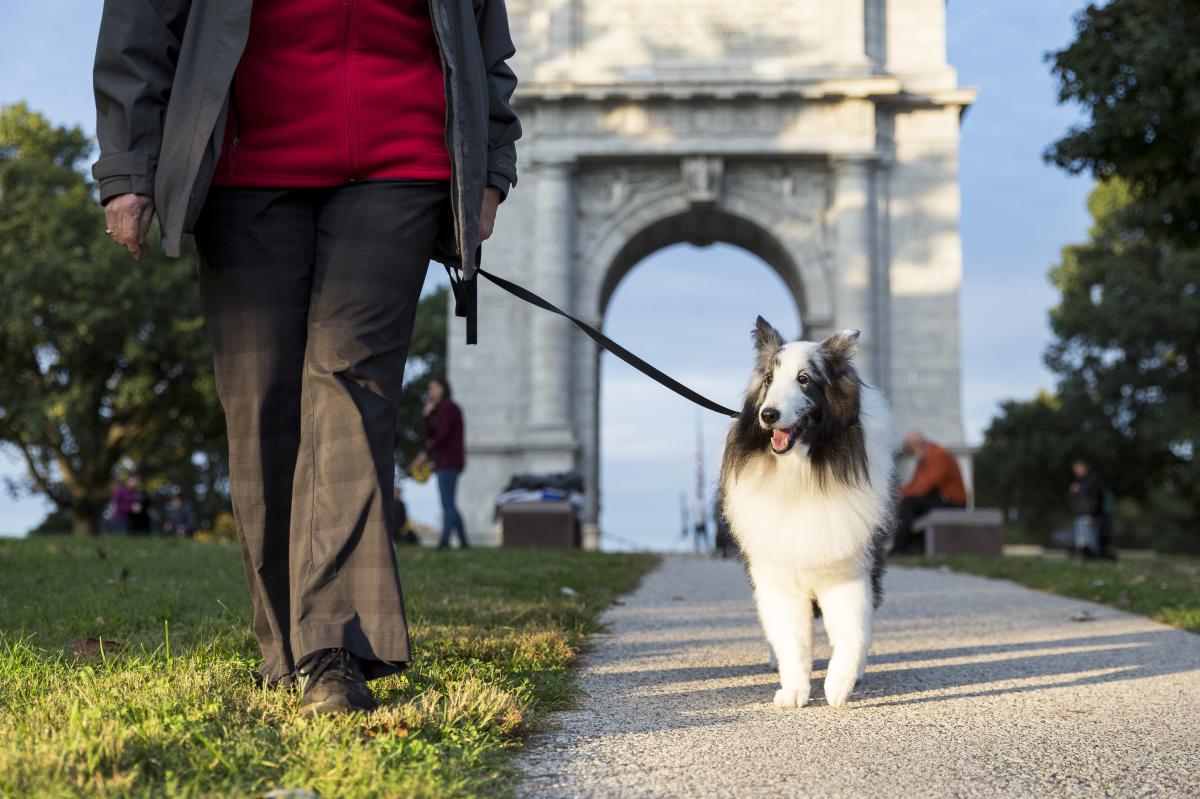 Unleash at a Dog Park
If running free is your dog's passion, there is no shortage of leash-free dog parks you can visit in Montco. Speelhoffer Dog Park in Pottstown and Cuddy Park in Perkiomenville both offer multiple large, grassy enclosures along with sitting areas and waste stations. For the smaller furry friends, the Grove Park Dog Run in Abington and the Horsham Dog Park offer separate areas for small and large dogs to ensure safety during playtime.
Dine with Your Dog
Everyone hates leaving their four-legged friend home alone to go out and have fun. Luckily, Montco has plenty of restaurants that are more than pleased to welcome your furry tagalong.
For a casual lunch option, stop by bartaco in the KOP Mall, whose outdoor seating area is perfect for your puppy. Shake Shack offers dog-friendly menu items like the "Bag o' Bones" dog biscuits or "Poochini" vanilla custard. Be Well Bakery in Huntingdon Valley and Pertucci's in King of Prussia offer sweet treats in outdoor settings, so you don't have to leave behind your furry pal.
If you're looking for some dinner spots to visit with your pup, Paladar Latin Kitchen features top-notch food in their dog-friendly outdoor dining area. Stop by Fitzwater Station for even more outdoor fun with fido. This family and dog-friendly deck dining experience allows you to look out on the canal for a beautiful view of nature while enjoying a wide array of menu items. They even feature a puppy menu so your pet can enjoy some bacon or peanut butter alongside you. The Gypsy Saloon also caters to furry friends, serving up grilled chicken and scrambled eggs. Half the proceeds go towards a local animal rescue to support other Montgomery County furry friends.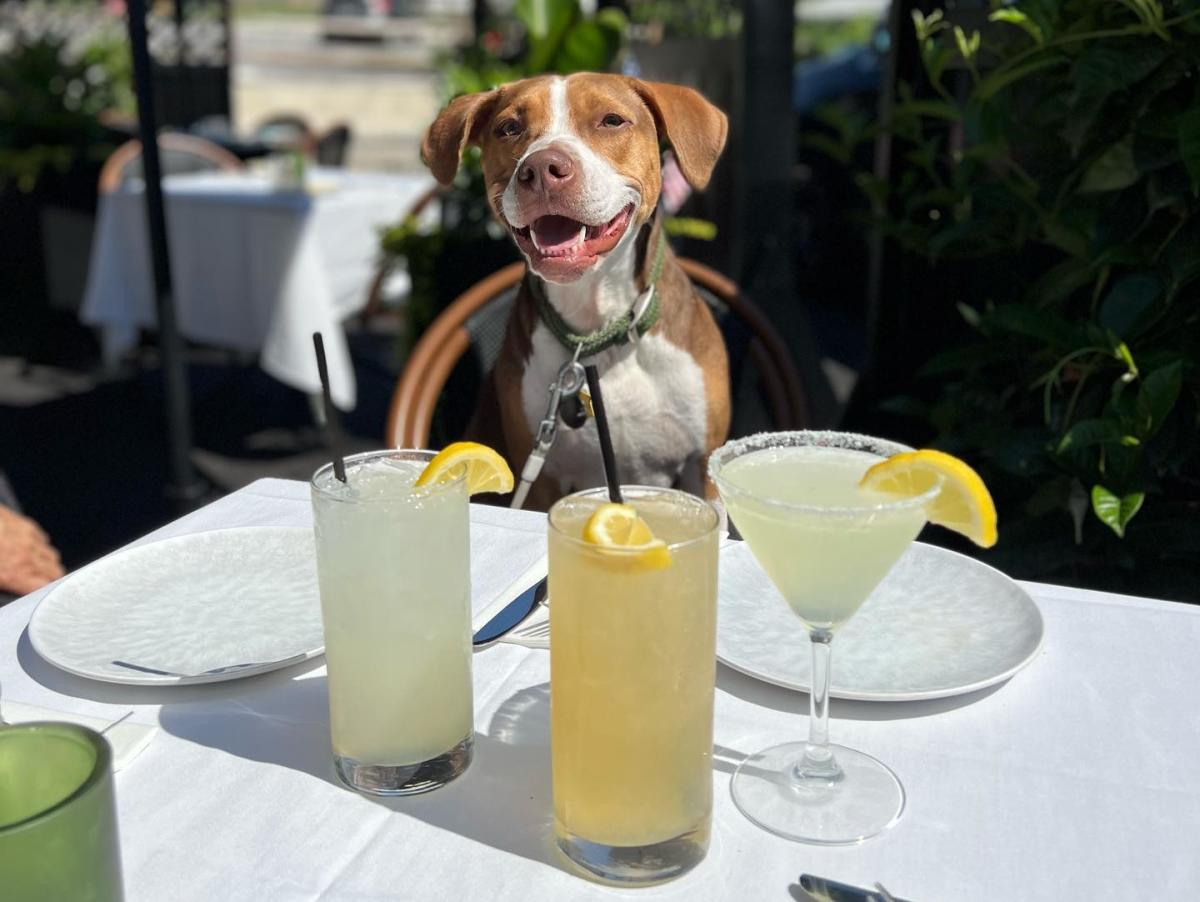 For a fun night out with your pet, drop by some of Montco's best breweries. City Works and Workhorse Brewing Company both have dog-friendly patio and outdoor seating. Sly Fox even has homemade "Brewscuits" made with leftover beer grains. The only thing better than sipping a craft beer is sharing it with your furry best friend.
Round out a day out in Montco and check out the best spots to pamper your pet and the top pet-friendly hotels in the county.
With countless dog-friendly parks, trails, and restaurants, Montgomery County can keep even the most energetic pups satisfied.