There are tons of exciting things to do this November in Montgomery County. Here are some of our favorites.
 
Please review guidelines provided by individual event organizers for safety precautions and standards before attending.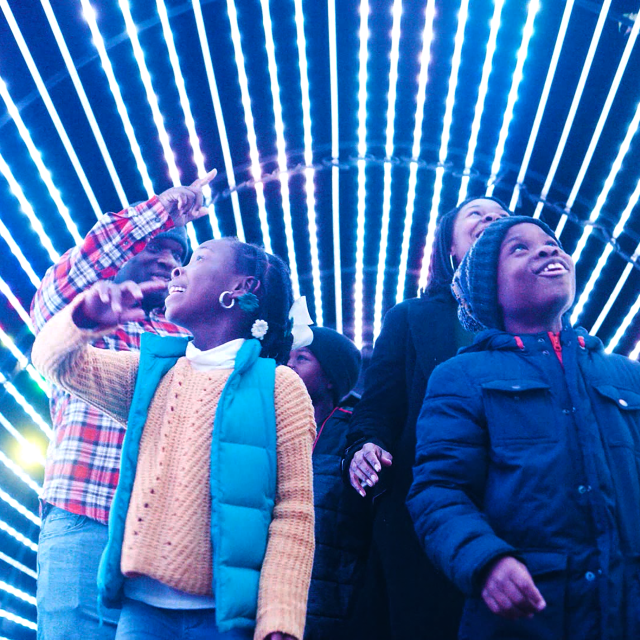 Make It Montco Winter Holiday Bundle Experience
11.8.2021 - 3.31.2022
Take your family on a well-deserved vacation this holiday season to Valley Forge & Montgomery County, PA with the Make It Montco Experience: The Winter Bundle. Check-in and download the digital savings pass to enjoy huge discounts at the area's top holiday attractions. With over seven attractions to choose from, there is fun for all to experience. Wander through holiday light shows at the Tinseltown Holiday Spectacular (Greater Phila Expo Center) and Wild Lights (Elmwood Park Zoo), hop abroad the Colebrookdale Railroad with Santa Claus, get creative at Legoland Discovery Center Holiday Bricktacular, experience Spring Mountain for skiing, snowboarding, or ice skating fun. With the Montco Winter Bundle Pass, you'll receive exclusive discounts to all of these memory-making adventures.
Craftsmanship at Glencairn: Five Artists Tour
11.1 - 11.6 | Bryn Athyn Historic District
Around every corner in Glencairn, visitors encounter remarkable examples of early 20th-century craftsmanship—in metal, stained glass, mosaic, stone, and wood. Craftsmanship at Glencairn: Five Artists is a guided tour and exhibit that explores the work of five artists who worked at Glencairn, the castle-like home built by Raymond Pitcairn for his family (completed in 1939). Well over one hundred artists, architects, and laborers contributed to the construction of Glencairn, which took more than a decade to complete. Without the efforts of all of them working together, the Pitcairns' remarkable home could not have become a reality.
Artist Meet & Greet with Mandy Martin
11.5 - 11.13 | Exhibit B Gallery
Meet Mandy Martin and see her bold colorful paintings of poppies, tropical isles, and abstract scenes. Mandy is headlining our August show which starts on 8/20 in conjunction with Souderton's 3rd Friday event.   We'll also be featuring lots of new paintings, pottery, jewelry, gifts, exclusive Souderton greeting cards and t-shirts.   More artists in this show: Harry Boardman, Karen Weber, Lynnette Shelley, Rye Tippett, and Rachel Isaac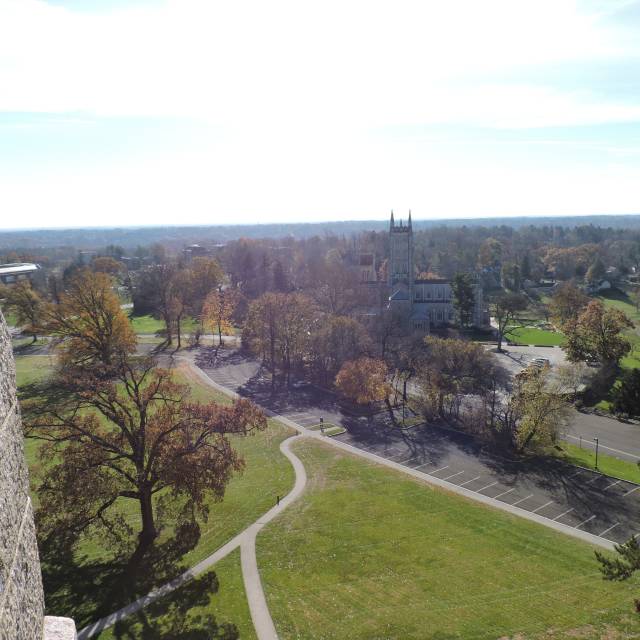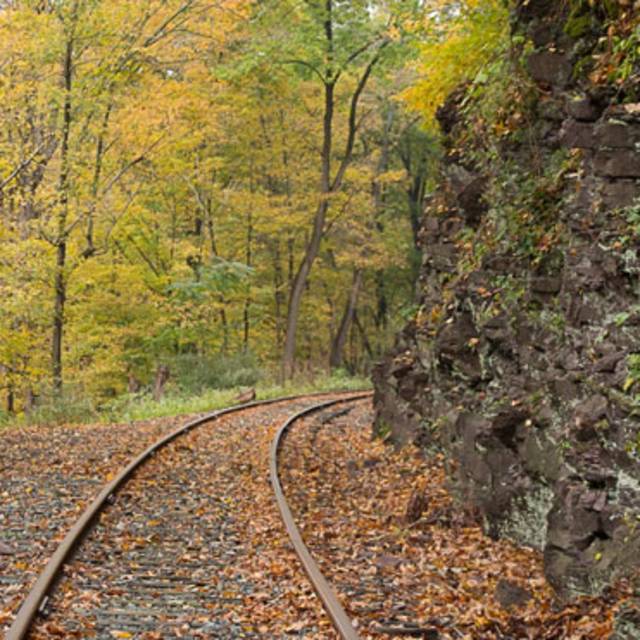 Howard Alan / Oaks Holiday Craft Show
11.5 - 11.7 | Greater Philadelphia Expo Center at Oaks
Fine arts, handmade clothing, sculptures & collectibles, photography, woodwork, jewelry, and other beautiful and functional work of artistry abound during this three-day event. Just in time for the holidays, visitors are sure to find the perfect, unique gift for any friend or family member. The specialty foods section samplings will tempt any foodie to search for the perfect host dish in the coming weeks. 
Fall Foliage Train
11.6 - 11.21 | Colebrookdale Railroad
THE BEST FOLIAGE IN PENNSYLVANIA! Spectacular autumn colors and the rich fragrances of fall in the Secret Valley delight the senses while locally-produced autumn snacks and ciders available on board warm the soul.
Ride in our Deluxe-Coach, Dining, Garden Cafe, First-Class Parlor or First-Class Lounge and bask in the colors of the season or take in the crisp fall air on our open-air car, available to all passengers throughout the ride.
Abington Art Center Holiday Craft Fair
11.7 | Abington Art Center
Abington Art Center Holiday Craft Fair – Sunday, November 7th, 2021, 10am – 4pm. Join us outside on our expansive lawn for a fun day of artwork, food, and more! Artists from around the region will showcase their work in a range of media including jewelry, ceramics, glass, textiles, painting, and photography. Enjoy handcrafted food and locally brewed beer while exploring our 27-acre sculpture park. Craft Fair will go on rain or shine. In the event of dangerous weather, we will postpone to November 14th, 2021.
Elizabeth Pitcairn
11.7 | Bryn Athyn Historic District
American violin soloist Elizabeth Pitcairn returns to Glencairn's Great Hall, to perform in partnership with the legendary 1720 Red Mendelssohn Stradivarius. Pitcairn will be joined by acclaimed piano accompanist Barbara Podgurski. Elizabeth Pitcairn has appeared as a soloist with the Philadelphia Orchestra and debuted in New York at Alice Tully Hall with the New York String Orchestra. Ms. Pitcairn has since performed at Carnegie Hall, Walt Disney Concert Hall, the Fisher Center, and the Kimmel Center.
St. Sophia Food & Craft Festival
11.12 - 11.14 | St. Sophia Greek Orthodox Church
Stop by St. Sophia for the annual Food & Craft Festival. Serving Authentic Greek Food DailyArea's Best Greek Food and PastriesMoussaka, Pastitsio, Galaktoboureko, Baklava, Gyro, Souvlaki, Spanakopita.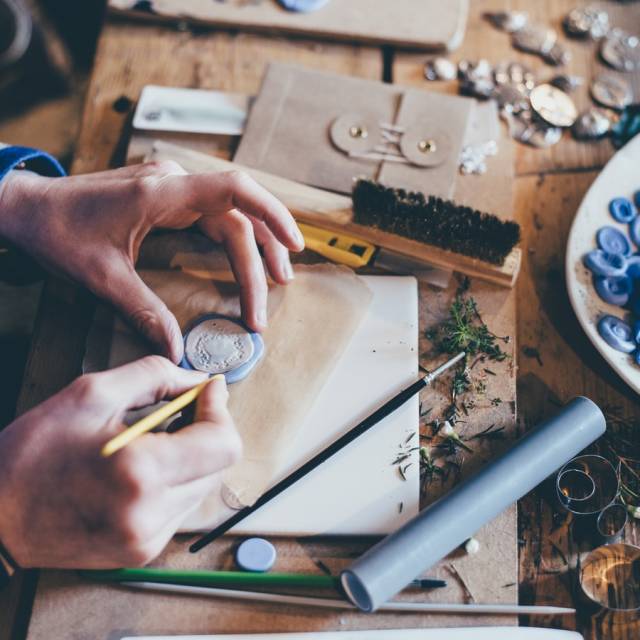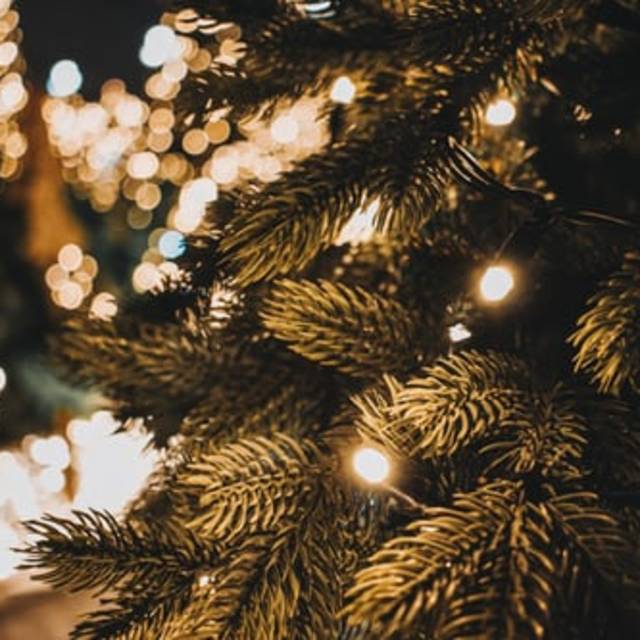 PHestivaL of Trees
11.12 - 11.14 | Greater Philadelphia Expo Center at Oaks
Gather in awe at this festive Phestival of Trees event hosted by the Greater Philadelphia Expo Center. Featuring hundreds of holiday trees to get lost in, friends and family will get their holiday cheer on with live entertainment and shop for everything jolly in the shopping village. Celebrate this holiday season with a purpose as all proceeds from decorated trees that are donated will go to local animal rescue shelters.
Holiday Open House
11.12 - 11.14 | Floral & Hardy of Skippack
Kick off the magic of the holiday season during our Annual Holiday Open House!  Get a head start on your holiday shopping and enjoy our festive displays!!  Join us for this fun three day event at our shop, Cafe and garden center.
FEZtival of Trees & Lights with Santa
11.18 | Lulu Shrine Complex
Thursday-Sunday, November 18-21, 2021 LuLu Shrine Center, 5140 Butler Pike, Plymouth Meeting, PA 19462 Our 3rd annual family friendly event is open to the public. Walk through a beautiful inside forest of uniquely decorated trees, enjoy refreshments, attend children's activities, shop the Marketplace, purchase raffle tickets for a chance to win a tree display, and take a FREE digital photo with Santa! Thursday-Friday: 4-8pm; Saturday:10am-8pm and Sunday: 10am-6pm Admission is $5 for adults, children under 12 are free. Raffle tickets will be for sale, 10 for $10. NEW This year "Breakfast with Santa" on Saturday, November 20 from 8am to 11am. $10 adults, $5 children ages 11 to 4, ages 3 & under FREE! https://lulushriners.org/feztival-of-trees-lights/ for tickets and more information.
Outdoor Holiday Market 
11.20 | Plymouth Meeting
Need a gift for someone? Looking for some cool handmade crafts? Hanukkah and Christmas are right around the corner! Check out the unique and handmade items at our Outdoor Holiday Market. The sale will be located in the Community Center parking lot by the playground. Spread the word!
Wreath Decorating Workshop
11.23 & 11.30 | Floral & Hardy of Skippack
Get into the holiday spirit with our Wreath Decorating Workshop! We'll help you design your own wreath, using fresh evergreens, berries and festive holiday decorations. Perfect for your front door!! Bring gardening gloves and pruners or purchase them from us at a discount. Cost is $55 plus tax (includes bow).
Christmas in the Castle
11.26 | Bryn Athyn Historic District
For forty years (the 1940s to 1970s) the Raymond and Mildred Pitcairn family celebrated Christmas at Glencairn with a concert, a large three-part Nativity scene, a decorated tree that reached beyond the second-floor balcony, and a Christmas day meal. This 45-minute guided tour with stops on five different floors (including the tower) invites visitors to journey back through time to explore Pitcairn holiday traditions in their 20th-century castle. This year the tour features significant examples of Nativity art in the Glencairn collection with a special emphasis on artwork created by the artists who worked at Glencairn. At the conclusion of the tour, visitors can enjoy the first floor and the World Nativities exhibition on their own.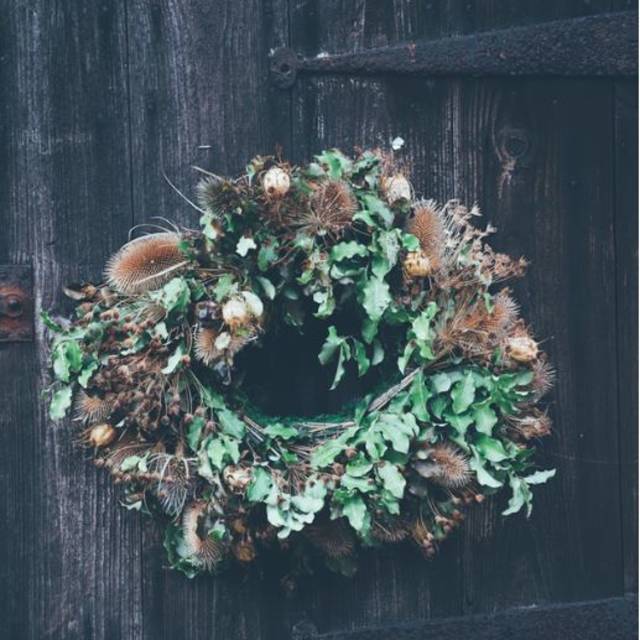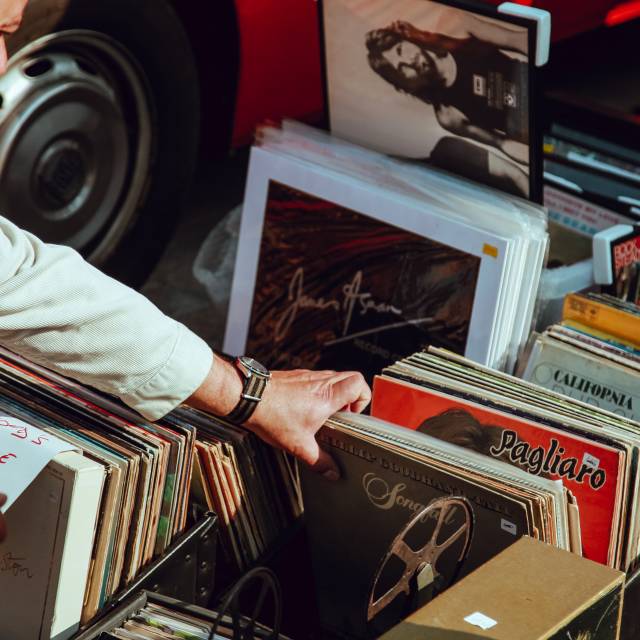 The 35th Annual Thanksgiving "Not Just" Rock Record & CD Show 2021
11.26 - 11.27 | Greater Philadelphia Expo Center
Too Soft, LLC is pleased to present "The 35th* Annual THANKSGIVING "not just" ROCK RECORD & CD SHOW 2021" the LARGEST musical collectibles show east of the Mississippi; at The Greater Philadelphia Expo Center, 100 Station Ave, Oaks, PA. The OLDEST show of its kind on the East Coast. 
The show will be open to the public Friday November 26th at Noon until 8:00 PM and Saturday November 27th from 10:00 am until 4:00 pm. Dealers from Pennsylvania, New York, New Jersey, Ohio, Massachusetts, Maryland, Virginia, Connecticut, Tennessee and all across the U.S., Canada and Europe are expected to participate.  They carry a large selection of New and Used, Rare, Collectible, and Common; Records, CD's, DVD's, Tapes, 45's, 12" Singles, Posters, T-Shirts, Books and Memorabilia in all types of music, including:  Rock, Metal, Jazz, R & B, Alternative, Classical, New Age, Blues, Soul, Show, Soundtracks, Folk, Comedy, Disco, New Releases, Imports, Out of Print, and Much More.
World Natives Exhibition
11.26 - 1.30.2022 | Bryn Athyn Historic District
Glencairn Museum's annual World Nativities exhibition presents dozens of three-dimensional Nativity scenes collected from around the world. For many Christians the Nativity scene is a meaningful expression of religious faith, providing a compelling visual focus during the Christmas season. World Nativities shows how artists adapt the Nativity scene to represent their own spiritual, intellectual, cultural, and regional environments. Settings for the Nativities have been created by Bryn Athyn artist Kathleen Glenn Pitcairn.
'Twas the Night Before Christmas Train
11.26 - 12.18 | Colebrookdale Railroad
These special evening trains bring the storybook magic of the season to life. Look for holiday lights as the Secret Valley rolls past your window. Join us in your pajamas, sip complimentary hot cocoa and enjoy a Christmas cookie as we read 'Twas the Night Before Christmas.
Holiday Tours at Historic Pennypacker Mills
11.27 - 12.24 | Pennypacker Mills
One of Montgomery County's best destinations for Christmas decorations and holiday traditions is historic Pennypacker Mills. Set on 170 acres of bucolic farmland, the Pennypacker mansion is resplendent in early 1900's holiday style. Delight in the holiday traditions of the Pennypacker family, find inspiration for decorating your own home, and marvel at the stunning decorations throughout the two floors of the mansion. Tours are FREE! No groups will be added on to your guided tour. Additionally, only pre-registered household contact groups of 10 people maximum will be admitted on a tour. Masks are required and please social distance. To schedule a tour, call or email us: 610-287-9349 or PennypackerMills@montcopa.org. Closed Mondays, Christmas Eve & Day, New Year's Eve & Day.
Santa's Polar Bear Express
11.27 - 12.24 | Colebrookdale Railroad
Join Santa on a magical adventure into Christmas past on one of the most beautiful train journeys in the United States. Sip complimentary hot cocoa and enjoy Christmas cookies as the Secret Valley passes by your window. The Victorian charm of our heated coaches makes Christmas memories to last a lifetime.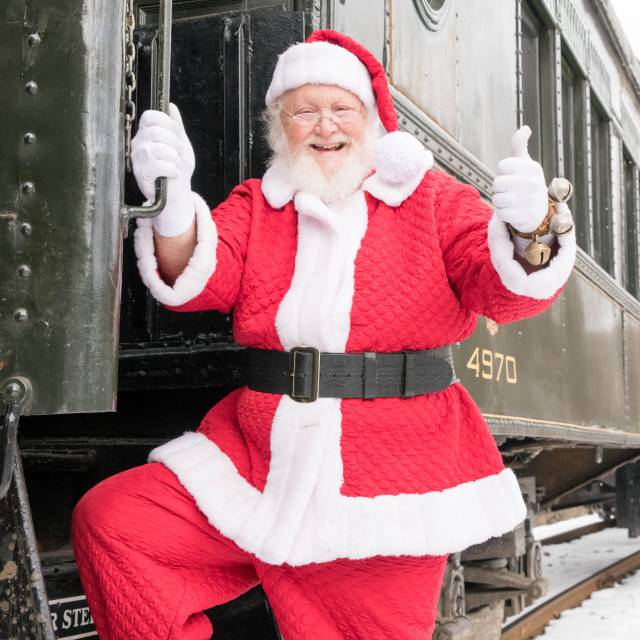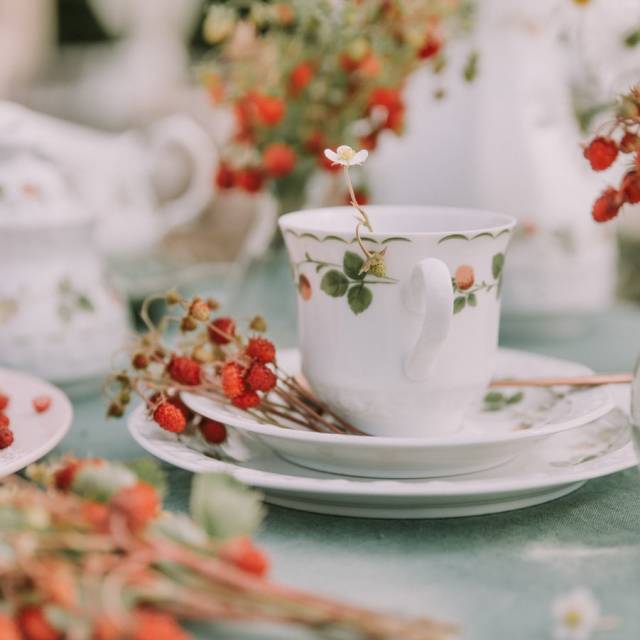 Holiday Tea & Tours
11.30 - 12.23 | Bryn Athyn Historic District
Celebrate the season and join us for tea and tours during our most sparkling time of year! Package includes the holiday tea, self-guided tour, and access to the annual historic gown exhibition. Fundraising and outreach activities proudly hosted by Cairn Club, LLC.
Menu includes: premium teas by master blender Harney & Sons, traditional tea sandwiches, soup du jour and seasonal salad, family-style petit fours, holiday cookies, and scones with clotted cream and jams provided by Karen's Catering
Self Guided Holiday Tour
11.30 - 12.23 | Bryn Athyn Historic District
Explore the elegant grand rooms of the first floor of the Estate with eight professionally decorated Christmas trees, twinkling balustrades, festive mantels over five 1895 fireplaces, and the special exhibition of period fashions worn by the ladies of Cairnwood ca. 1880s-1970s. Learn the personal history of this grand Beaux-Arts country house. Tour participants discover the private side of the family and its integral role in founding the Bryn Athyn community.