How Montgomery County Hotels Are Safely Opening
Whether you choose Montgomery County for a staycation or are getting out of town for a change of scenery, you can rest easy at the county's various hotels. 
Safety and cleanliness are now the must-have amenities, and Montco's 80 hotels have upped their already-high standards.
Visitors will find hand sanitizer stations, social distancing markers, signage about COVID-19, along with increased training and screening for staff members. Also remember, as per Pennsylvania Department of Health orders, masks must be worn. 
Plus, besides affordable rates and free parking, guests who book the #MakeItMontco hotel package, will also get an exclusive password-protected digital coupon booklet via the free Visit Valley Forge mobile app for $300 in savings!
Here's a look at what some hotels are doing to make your next stay your best and safest one yet!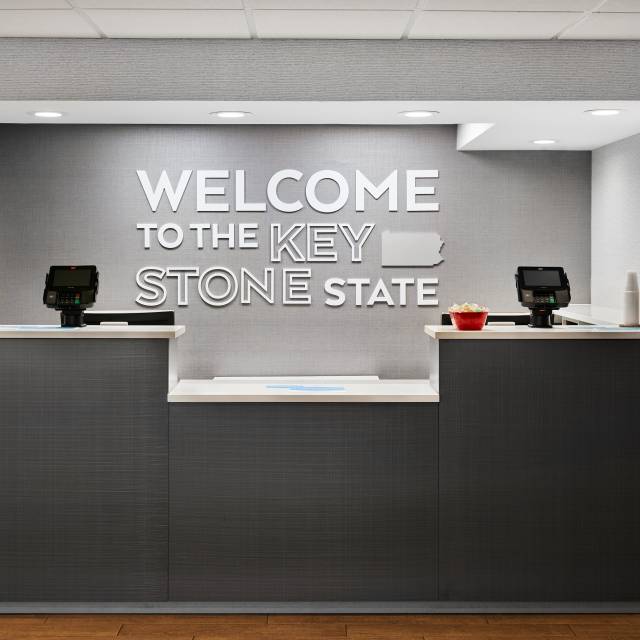 Hampton Inn by Hilton Philadelphia/King of Prussia
This ideally located hotel is walking distance from the reopened King of Prussia Mall. To ensure the health and safety of everyone who visits, Hampton Inn implemented Hilton's CleanStay Program. Hilton partnered with RB, makers of Lysol and Dettol to provide an even cleaner stay by using trusted brands. 
Housekeeping readies rooms by removing all used items and performs a deep cleaning. A housekeeping inspector assures the room meets the high CleanStay standard and puts a Hilton CleanStay Room Seal with Lysol protection over the door. 
A CleanStay is a great way to start your vacay in Montgomery County!

DoubleTree by Hilton Philadelphia
Recently rebranded to the Alloy, the hotel is still apart of the Hilton family and is using the CleanStay Program.
Upgraded cleaning isn't the only thing giving the Alloy an added shine. The property recently received an $18.5 million makeover that transformed it into a modern lifestyle hotel. 
The Alloy in King of Prussia features:
327 newly appointed guest rooms 
Expanded state-of-the-art fitness center 
Outdoor dining patio
25,000-square-feet of upgraded event space offers unique, and advanced options for events of all sizes.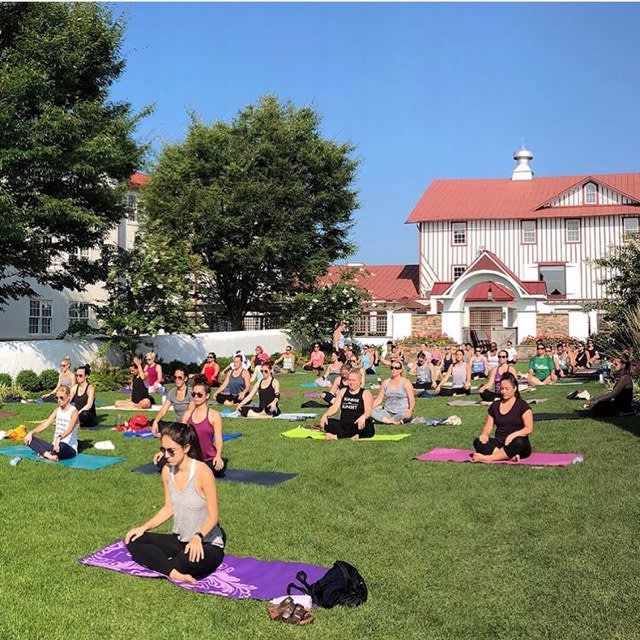 Normandy Farm
The meticulously preserved historic 18th century landmark is not just one the premier destinations for weddings and meetings in Montgomery County. Normandy Farm's hotel has 113 tastefully appointed King and Double Queen hotel rooms.
This highly regarded hotel and conference center has stood the test of time and people have trusted Normandy Farm to host life's milestones. Normandy Farm is aware of what's happening in the world and is ready to provide the service guests have come to expect. 
President of Normandy Farm owner Hansen Properties Bud Hansen III said:
"We are constantly thinking of the future and how we can make every guest experience memorable, no matter the circumstances. Today, providing a safe environment throughout our properties is more critical than ever and we have been working to ensure a healthy and enjoyable return for all.​
For the months ahead, we are adapting our guest experience, modifying our steps of service, enhancing our cleaning protocols and so much more. We are taking numerous precautions and have greatly expanded our sanitization procedures, even while planning new and creative ways to delight and care for our guests."
Some highlights of Normandy Farm's COVID-19 Preparedness and Response Program are:
An intensive deep cleaning of all areas including hotel rooms
Installation of Plexiglas shields, especially at front desk areas
Takeout dining
At check-in, guests will be presented the option of not having housekeeping service every day. However, guests can still receive fresh linens, toiletries and cleaning supplies outside the door. 
Disposable items in each room such as individually wrapped cups, coffee, and condiments (creamer, stirrer, sugar)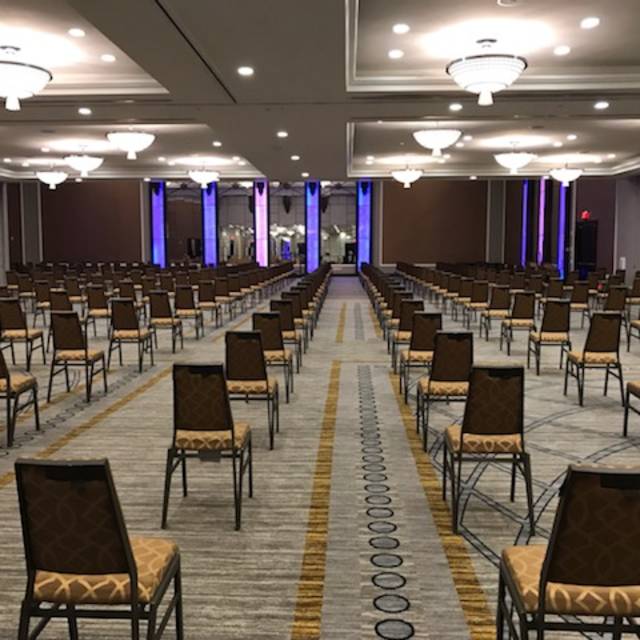 Sheraton Valley Forge

Coming Soon: Element/King of Prussia
Philadelphia-based The Wurzak Hotel Group owns and operates these area hotels and others across the country. Now, they are leveraging technology to make the guest experience even safer.
At most of their hotels, you can use mobile check-in and a mobile key. These features eliminate the need to use high-touch devices and make check-in and check out quick and easy!
"Cleanliness is more important than ever," said Eric Davies, Chief Operating Officer at The Wurzak Hotel Group.
In addition to standard cleaning and utilizing hospital grade sanitizing agents, the hotels use electrostatic sprayers (also known as fogging) that completely disinfectants the rooms. After the cleaning and fogging process is complete, the room is sealed with a sticker. The room is not sold for 48 to 72 hours before it is occupied again.
Public spaces also receive electrostatic fogging once an hour and furniture has been rearrranged to promote social distancing.
The Wurzak Group's hotels are navigating the path ahead while working to maintain high standards of service.
"Communication is extremely important. We communicate prior to arrival and set expectations at that point," said Davies. "No guest wants to walk into an unknown environment so we are really pushing pre-arrival communication. It outlines the safety protocols, reinforces the requirement to wear a mask in public areas and sets expectations."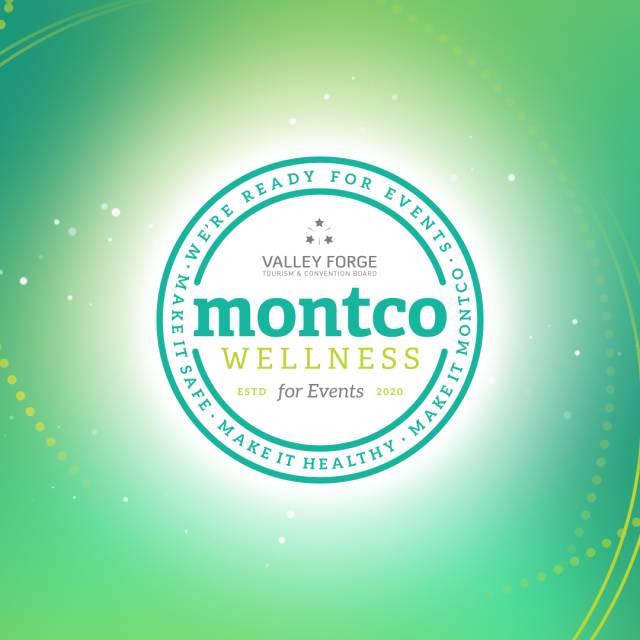 Montco Wellness for Events
If you are looking to escape the same four walls that have been surrounding you for months and to escape someplace for peace and quiet, Montgomery County hotels are open for business.
Or, maybe you are ready to hit the road and book your stay at a place with sprawling bike trails, a National Park, and world-class shopping.
The Valley Forge Tourism & Convention Board (VFTCB) also put together Montco Wellness for Events, which was thoughtfully designed with group needs in mind. The goal is to provide easy access to information that planners need to make informed, confident decisions about hosting events in Montgomery County, Pennsylvania.
Rest assured, you will rest easy at hotels in Montgomery County. Especially with their upgraded heath and safety protocols.