Downtown Scoop is housed in a brick-and-mortar shop located in the heart of historic Souderton, and they love to serve their community.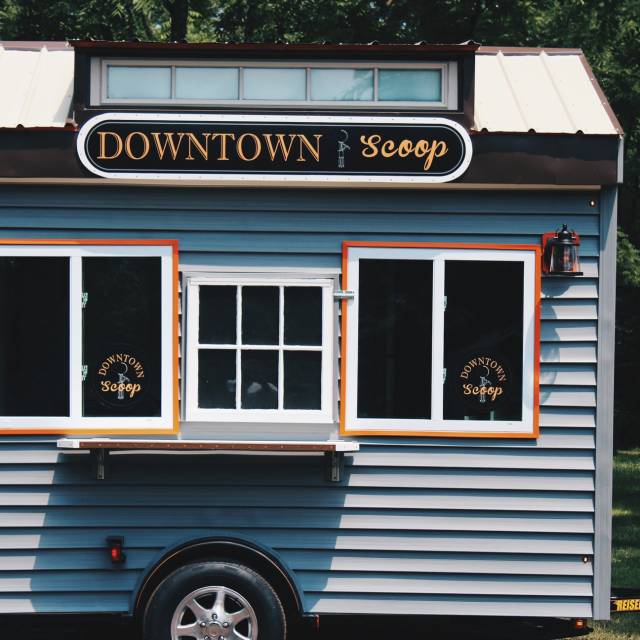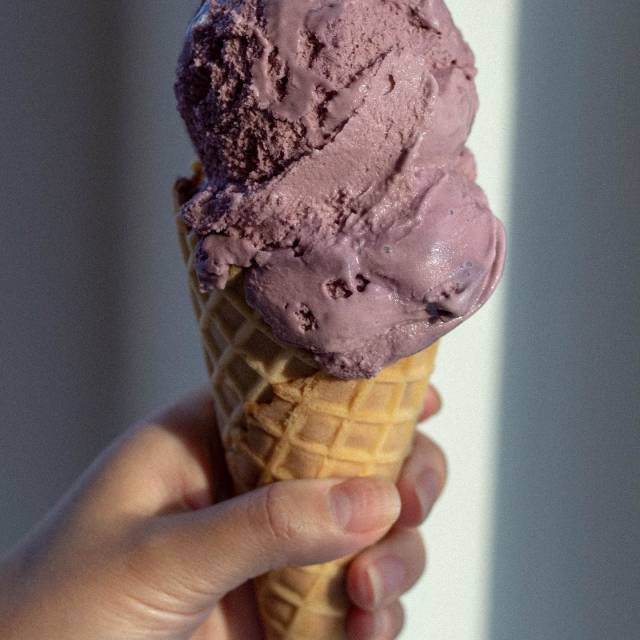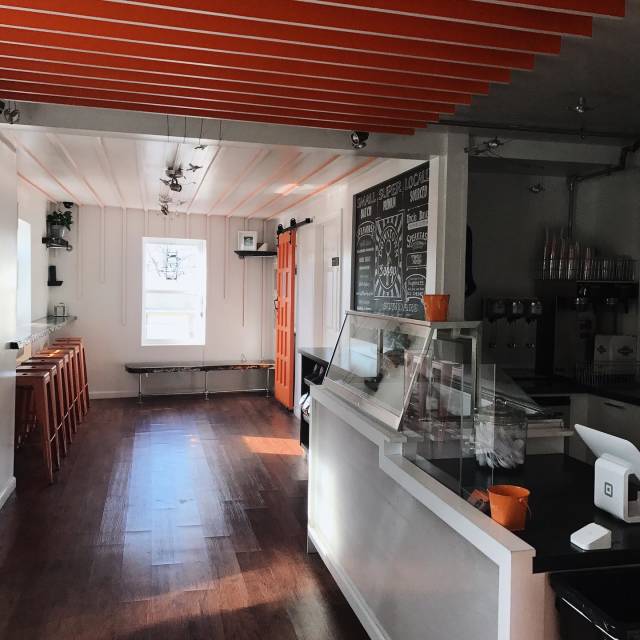 The owners, Kevin and Angie Hange, were so happy to open right at the start of Spring. "We have loved seeing more guests coming to the shop and spending time with their friends and families. It makes us so happy to think of memories being created at our shop again," Kevin says.
Their ice cream is small batch, meaning it's fresh, made-to-order, and delivered weekly. This kind of ice cream is super premium due to its higher milk-fat percentages, yielding a rich and creamy ice cream. The best part? It's locally sourced from Uncle Dave's in Bucks County. They also offer vegan ice cream as well, for some flavors.
"We are truly grateful to God to be able to serve the community by being a place that friends and family can spend time together and create memories. We look forward to continuing to serve our community as we return to normal life," Angie notes.
"We purchased Downtown Scoop, or DTS, as we say, from the original owners in 2018. Our son, Caleb, worked there when he was in high school and informed us that the owners were going to sell it," Angie says.
Caleb asked his parents if they were interested in buying it and their immediate response was to balk at the idea, as they both work full-time (Angie is a nurse manager and Kevin does residential remodeling).
"However, after much thought, prayer ,and meeting with the former owners and realizing we shared the same love for our community, we reconsidered and went for it!" Kevin says. "We love that it is a place to give someone a 'fifteen-minute vacation' from everyday life. Even if families are not able to get away for an actual vacation, we like the smiles and laughter as they visit us. We also proudly serve products that are locally sourced—except our Vermont maple syrup!"
Angie and Kevin were both raised in the Souderton area and Angie is a Souderton High School graduate, so this community is special to them. "We understand the culture and it is an honor to become a staple business in our beloved town. With the revitalization of Souderton movement with new restaurants, and a restored movie theatre, it is a great place to spend an evening out. "The county has been a great support from day one as we took over ownership of DTS. There is definite loyalty to local businesses, and we feel it and are grateful."
DTS has also launched a mobile ice cream truck for events and parties. "Kevin custom-built the trailer in the first year of us owning the shop, and outside of last year with COVID-19 restrictions, the popularity of the trailer is growing exponentially," Angie explains. "Most people are smitten by the "tiny house" look of the trailer, which has taken the traditional ice cream truck to a whole other level! We have attended festivals, birthday parties, employee appreciations, graduation parties, block parties, retirement home events, weddings and even celebration of life gatherings and many other types of events."
DTS likes to give back to their community too, serving proudly the make it Montco mantra with fundraiser. "We typically host fundraisers at our shop on Thursdays from 6-9pm, however we donate a percentage of our profits from the entire day we are open (3-9pm) to the fundraising organization. We have partnered with animal rescues to sports teams to schools," Kevin says. "We love giving back to our community in this way!"
And you can't own an ice cream shop without sampling all the flavors, and so Kevin's favorite is billionaire chocolate and Angie's is a combo of the billionaire chocolate and salty caramel together.