If you've never been to the Berman Museum of Art, here are a few highlights you should know about before you go.
Located in Collegeville on the campus of Ursinus College, The Philip and Muriel Berman Museum of Art is one of Montgomery County's premier art institutions. For more than three decades the museum has served not only the students of Ursinus College, but also the surrounding community. The museum houses over 8,000 pieces in its permanent collection, as well as almost 80 sculptures in its outdoor sculpture collection. The collection also features important prints, photographs, and more thanks to the generosity of donors invested in the museum's mission and growth.

Collections
In addition to a wide array of rotating exhibitions, the museum has eight permanent collections that show off art from around the world. Here is a sampling of those collections.
Modern and Contemporary: The collection includes various prints, paintings, and sculptures. Featured collection highlights include over 270 works by Françoise Gilot, over 160 works by Lynn Chadwick, and works by Kara Walker, Hank Willis Thomas, Roy Lichtenstein, Robert Rauschenberg, James Rosenquist, Sam Francis, Andy Warhol, Marc Chagall, Alexander Calder, Robert Indiana, and Claes Oldenburg.

19th and 20th-century American and European: The collection includes over 300 works by Albert J. Adolphe and has a concentration of work by regional painters such as Walter E. Schofield, Walter E. Baum, Colin Campbell Cooper, John Sloan, Joseph Pennell, Richard Blossom Farley, Antonio and Giovanni Martino, Charles Linford, Harry Roseland, Ben Austrian, Chris Shearer, John Twachtman, and portraits by the Peale family.

16th- to 19th-century European Works on Paper: Collection includes works by artists such as William Blake, AlbrectDürer, Jean-Jacques de Boissieu, Louis-Marin Bonnet, Jan van der Bruggen, Jacques Callot, Giovanni Benedetto Castiglione, Ferdinand Victor Eugène Delacroix, Hendrick Goltzius, Francisco Goya, Maria Angelica Kauffmann, Giovanni Battista Piranesi, Auguste Rodin, Jan Saedredam, and J.M.W. Turner.

Pennsylvania German: This collection, acquired during the 1960s by Ursinus College, features Fraktur, Broadsides, quilts, furniture, pottery, and other material culture holdings.

Japanese Prints: Collection includes over 300 woodcut and woodblock prints, featuring 19th- and 20th-century artists including Kiyoshi Saito, Haku Maki, Fumio Kitaoka, Kunihiro Amano, Ando Hiroshige, Hiroshi Yoshida, Utagawa Hiroshige II, Kawase Hasui, and Utagawa Toyokuni.

Françoise Gilot: The Berman Museum is a locus for the study of Françoise Gilot (French/American, b. 1921), an accomplished artist who was a member of the School of Paris and the long-time partner of Pablo Picasso. In addition to her personal archives, the Berman houses over 260 works of art by Gilot, including the most comprehensive collection of lithographs and etchings in the world with the exception of the artist's own holdings.

Folk Art: Collection of paintings and sculpture by artists including Garland and Minnie Adkins, Lillian Baker, Linvel Barker, David Ellinger, Thomas May, Carl McKenzie, Katherine Milhouse, and Hugo Sperger.

Photography: A growing collection including over 200 photographs by artists such as David Levinthal, Joel Meyerowitz, Alfred Stieglitz, Paul Strand, William Earle Williams, and Donald E. Camp.
Outdoor Sculptures
The Berman Museum's outdoor sculpture collection is comprised of nearly 80 contemporary artworks spread over the grounds of Ursinus College. Anyone walking through campus can enjoy the sculptures. The museum also offers two scavenger hunts to learn more about the sculptures.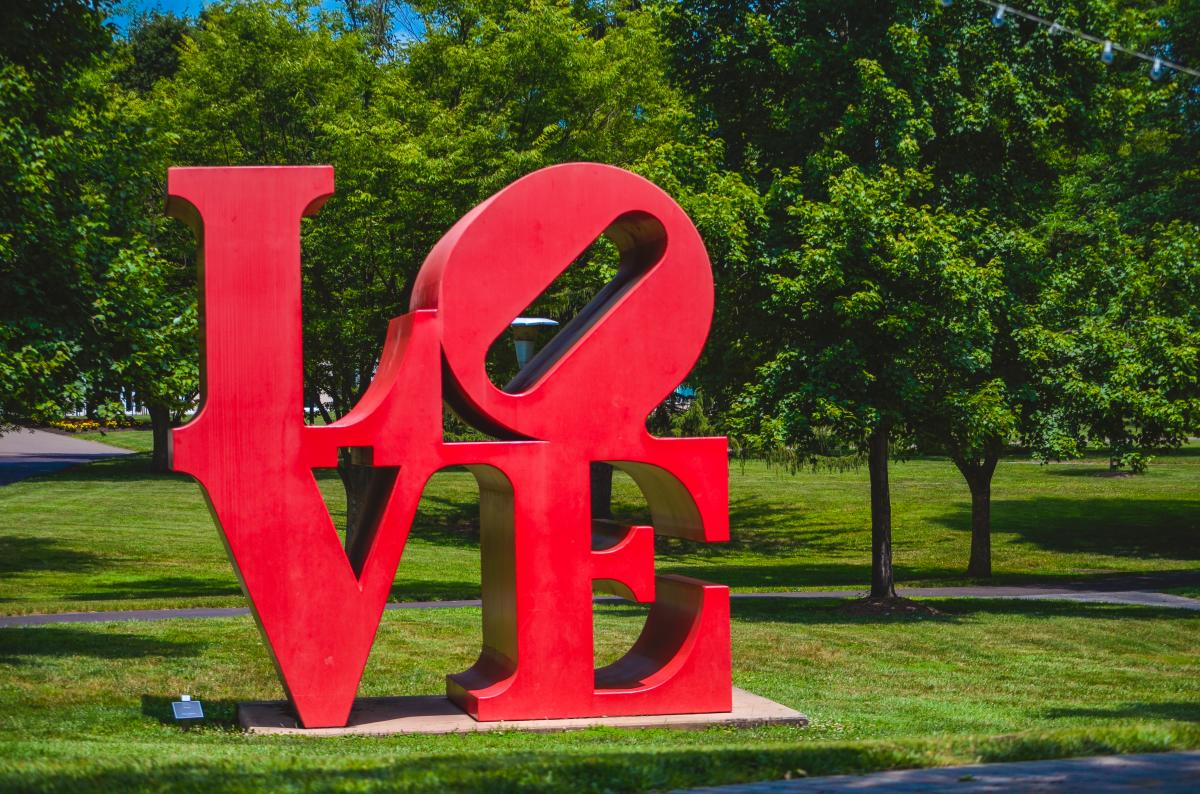 Exhibitions in 2023
Essential Work, January 20 – April 2: Essential Work brings together a diverse group of international artists to examine questions of labor and value.
Lydia Ricci Some Things Last a Long Time, January 20 – April 2: Lydia Ricci's constructions and animated vignettes playfully glorify life in the interstices, transforming the mundane into tributes to the rich messiness of daily rituals. 
Michael Dela Dika Shaping Rhapsody, January 20 – May 2023: In Dika's mixed-media assemblages, the apparent fragility of ceramic, rigidity of metal, and buoyancy of found materials cohere in rhythmic forms that seem to belie stability.
José Ortiz-Pagán Umbral, March 27 – December 17, 2023: José Ortiz-Pagán will engage a cohort of Ursinus students to help research, conceive, and install a site-specific installation in the museum's Baldeck/Hollis Gallery.
Where the Two Came to Their Father, May 25 - August 27, 2023: Where the Two Came to Their Father exhibits the eighteen silkscreen prints from a portfolio preserving art from a Navajo war ceremony.
Events
The museum hosts dozens of events throughout the year, including Yoga at the Berman, exhibition receptions, guest talks and more. A full list of events can be found on the museum's website.
Visiting
Exhibitions and programs are always free. The museum is open Tuesday through Sunday, 11 a.m. to 4 p.m., and closed during college holidays. Free parking is also available