Say goodbye to impersonal, generic gifts and get to work creating pieces that your loved ones will cherish forever. These DIY spots make the creative process fun and relaxing by doing the heavy lifting so you can focus on personalizing the perfect gift. Unleash your inner artist and create customized masterpieces at these activity-based art shops.
King of Prussia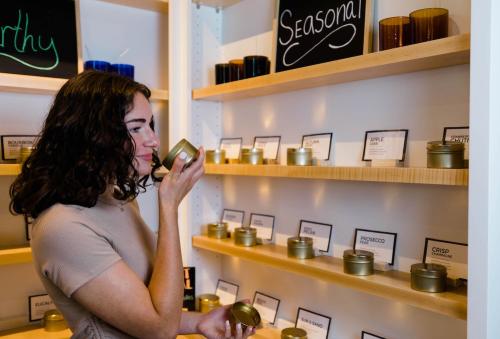 Give the gift of relaxation at Cork and Candles, an experiential scent bar where you can make custom candles. Pick up to four scents from the Cork and Candles fragrance library, customizing to the taste of your friends, family, or coworkers. Invite a group and order charcuterie boards or flatbreads while making candles in their BYOB environment.
King of Prussia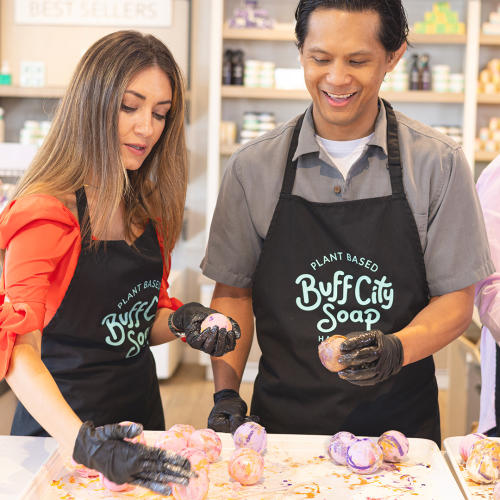 Enjoy makery magic firsthand while mixing, scenting, and shaping mini bath bombs at Buff City Soap. Book an event like a kid's birthday party or girl's night out to get inspired by those around you. This family-friendly activity is perfect for kids to make their friends personalized gifts that make the gift-giving process fun!
Ardmore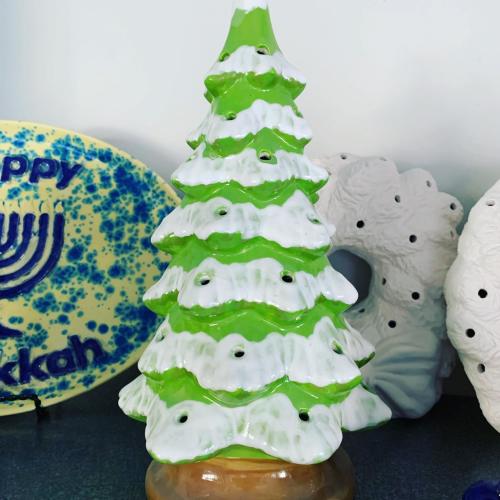 Your inner artist can bloom at Mudroom Studio, a locally owned pottery shop where you can paint, glaze, and finish your very own pieces of pottery! Choose from mugs, plates, and much more to create gifts for your loved ones. Give away your personalized colors, pieces, and designs to show your appreciation for those around you.
Skippack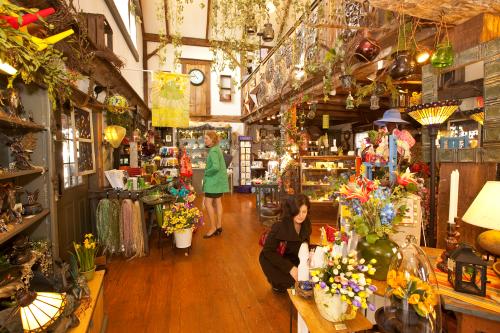 Stop by the DIY succulent bar at Floral and Hardy to flex your green thumb for the plant lover in your life. Design and fill a succulent container, choosing from a selection of plant types, pots, and other materials needed to personalize your creation. Brighten up someone's space with your custom planter so they can be reminded you care.
Lansdale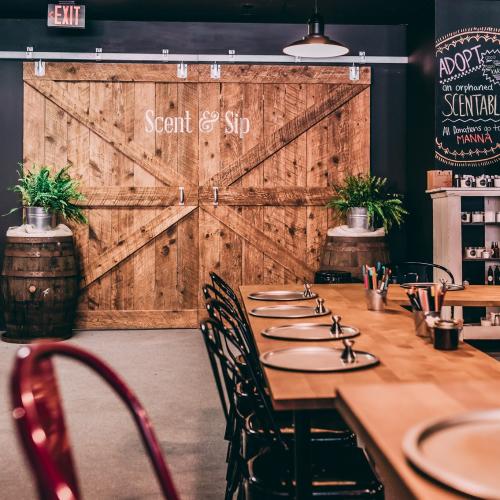 Create a one-of-a-kind gift by making your own fragranced products at Scent & Sip, including candles, body oil, lotion, sugar scrub, and more! For the men in your life, formulate a scented beard oil, cologne, or aftershave splash. To complete your custom product, get creative with a label expressing your gratitude.