Pottstown is going through a rebirth and what is really coming alive is the #PottstownDiningScene. The only problem you'll have is deciding where to eat breakfast, lunch, and dinner. 
One of the best things about Pottstown is many restaurants' use of local farm-fresh ingredients. The High Street Terminal, for instance, located at 300 E. High Street, offers a whole host of dishes for any appetite—coffee, bagels, tacos, cupcakes, sushi, and more. Also look for Flavors Deli, Seed & Soil, Barristers Bagels, Honey's Homebrewed Cafe, Aye Caramba Taco (check out the street corn and chipotle sweet potatoes), and so many yummy others.
Start off early and arrive hungry for breakfast with Grumpy's Handcarved Sandwiches. Choose from unique dishes like Wild Blueberry Pancakes, Capt Crunch French Toast, and Chorizo Sausage Sliders. Sip locally roasted coffees by Twin Valley Coffee, out of Elverson. Grumpy's also offers brunch at Manatawny Still Works on various days. Another option for breakfast is the famous Potts & Penn Family Diner which is a diner that offers homestyle meals in a fun and family friendly atmosphere.
The Ice House, a Pottstown mainstay, caters to families for breakfast, lunch and dinner, but their breakfast is where it's at. The Ice House Omelet, the Yehaw Wrap, or the Skillets with potato cakes on a Sunday morning will wake up your taste buds.
Swing by Three Brothers Grill—they are open for all meals, but the breakfast burrito and huevos rancheros will spice up your morning meal.
Finally, if you need any more breakfast choices, hit up Shorty's Sunflower Café for brunch, and don't miss their specials like decadent Pecan Toffee Bread French Toast
Lunchtime: A longtime favorite, The Very Best Weiner Shop, has recently re-opened its doors, offering a host of nostalgic fare, including hotdogs, steaks, hoagies, burgers, fries and shakes.
iCreate Café, a Vegan Kitchen, offers fresh Mediterranean cuisine focused on a healthier menu with salads, soups, wraps, burgers, and smoothies.
Montesano Soup Café has opened just in time for Fall—with a full menu of delicious soul- warming soups like Broccoli Cheddar, Maryland Crab, and Chicken Pot Pie.
Happy Hour: Start on the outskirts of Pottstown at Manatawny Still Works' tasting room and try unique cocktails from their own distillery (you can even get a tour on certain days). If beer is more to your liking, hop across Circle of Progress Drive to Sly Fox's brewery and headquarters for amazing craft beers and fun pub fare. Head into town to sample a libation at Kiki Vodka Bar like the Bloody Johnny or their fun vodka martinis.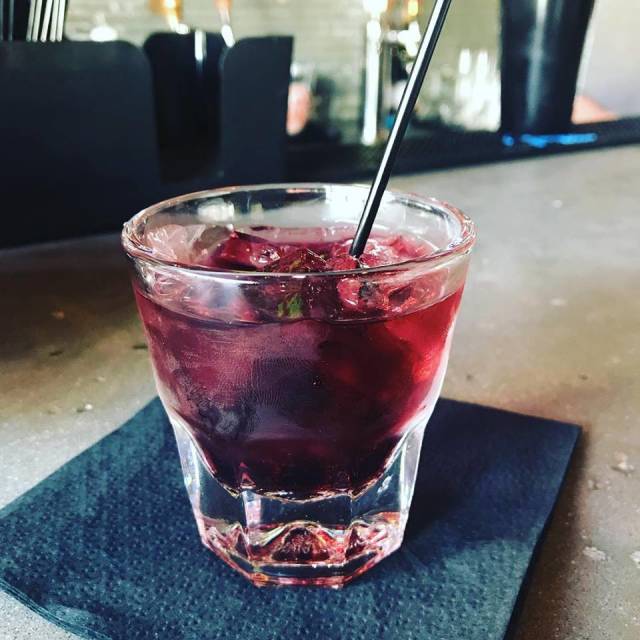 Dinnertime: Stop into Lily's Grill (also open for lunch), now partnering with Moss Wines for a cool glass of wine to complement your Tuna Tower, Blueberry Scallops, or Gorgonzola New York Strip. Lily's offers American Cuisine with an elegant flair that elevates dinnertime dishes to a new level.
Hit up Welcome to the Avenue, featuring exotic Caribbean food. It's delicious, with vegetarian hot pot bowls, plantains, jerk chicken, oxtail soup and fish & chips.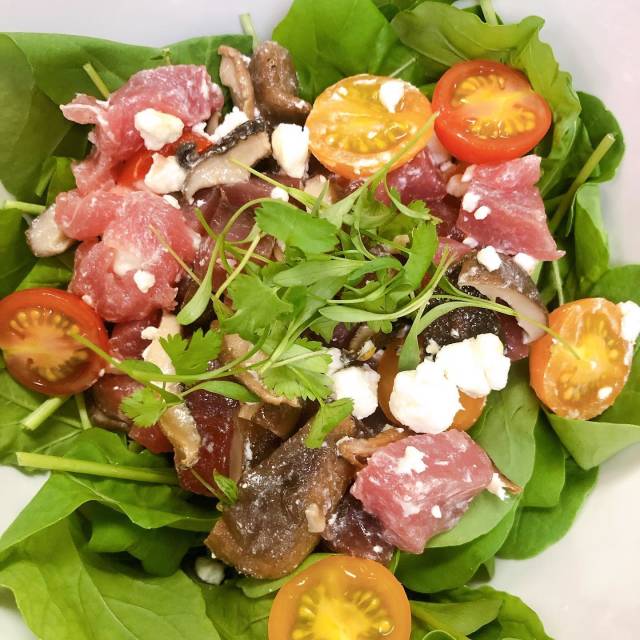 Is it date night? Head to Juan Carlos Fine Mexican Cuisine, served with South American flair. BYOB and prepare to relax and enjoy your favorite tequila with sweet margarita mixes: Passion Fruit, Lime or Guava & Mango.
Need some Thai in your life? Newly opened Blue Elephant features Asian fusion in a gorgeous setting, and a place Pottstown Mayor Stephanie Henrick is thrilled to visit.
Dessert: Got to satisfy that sweet tooth? Head over to Beverly's Pastry Shop on High Street. Owner and Pastry chef Kristen Sirbak and her team is always rolling out something sweet and amazing, like tangy Key Limes pies, which are light and full of citrus flavor and a bit of crunch with a graham cracker crust. Beverly's is open Wednesday through Saturday and offers a delicious variety of mouth-watering cupcakes, cookies, dessert bars, mini pies as well as a Gluten Free and a Vegan section of dessert bars and cupcakes.
Head to Rivster's on High for the cool ice cream win with Nelson's Ice Cream for sundaes, shakes, scoops, floats and more.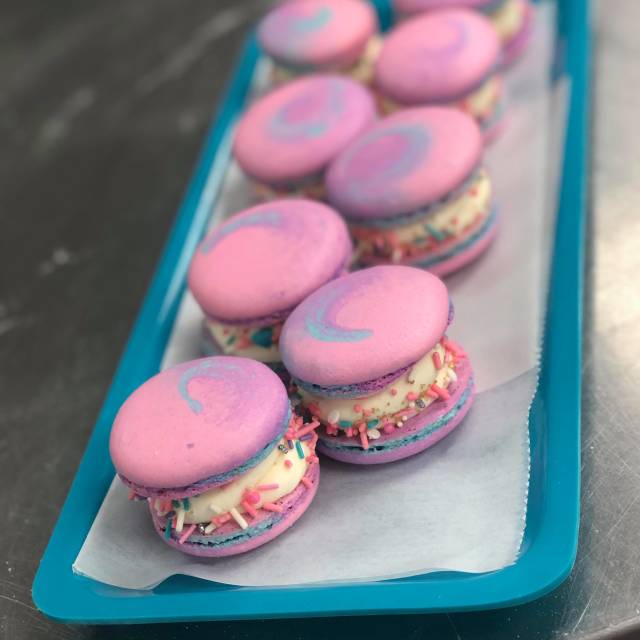 Other fun Pottstown places: Every market morning at Pottstown FARM—the outdoor famers market—you can find fresh produce, local honey, bread, meat, coffee and hand-made artisan items. They have the fun Two Bite Club for kids, which is sponsored by the Pottstown Area Health and Wellness Foundation. Kids can earn a coin to spend at the market if they have a sample of fruit or something else from the market, with different samples each time. Check the website for FARM market days.
Pottstown FARM is an outdoor famers market where you can find fresh produce, local honey, bread, meat, coffee and hand-made artisan items.
Need a place to watch the Eagles game? Hang your hat at Pottstown United Brewing Company for brews and bites. The PUB is a brewpub started by Adam Burke of Lily's Grill and Steve Armstrong of Armstrong Ales LLC. Head Brewer Brendan Breslin loves the Pottstown vibe and creating different ales with local fruits, like a Sour IPA with raspberries.
Stay for a show at Steel River Playhouse and snuggle up for the night at Three Daughters Inn. Be sure to save room for breakfast in the morning to try a few more great Pottstown places. And stay tuned, because new delicious destinations are popping up in Pottstown every day.