A slogan is a promise from the business and a call-to-action to customer.
Nike - Just do it.
Bounty - the Quicker Picker Upper.
Collegeville Bakery - More than a bakery.
Collegeville Bakery offers much more than the standard items you would expect at a bakery in Montgomery County. They have bread, rolls, tomato pie, and pastries. But they also have hundreds of other menu items that include favorites such as:
Old world pizza baked in a wood fired oven
Over forty varieties of New World pizza
Cheesesteaks, hoagies, chicken cutlets and many more sandwiches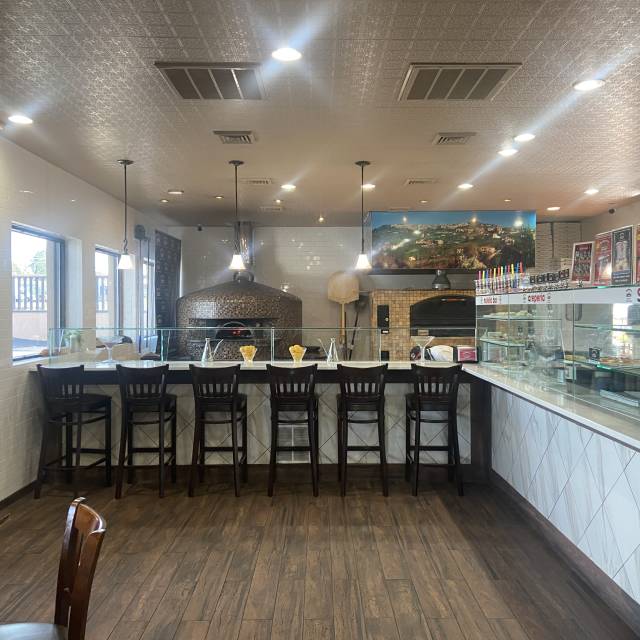 The "more than a bakery" promise goes beyond the delicious food that has earned rave reviews from customers. Collegeville Bakery has become a beloved part of the community by celebrating the people in it. The coronavirus pandemic further exemplified their commitment to customers.
At times in 2020 it's been hard to find sources of positivity. Of all the things Collegeville's Bakery sign could advertise, it chooses to promote positivity. To celebrate the good things. You just might see your name up there. Yes, you. The Girl Scout who earned a badge. The high school team that won a big game. Or the familiar television anchor celebrating a birthday.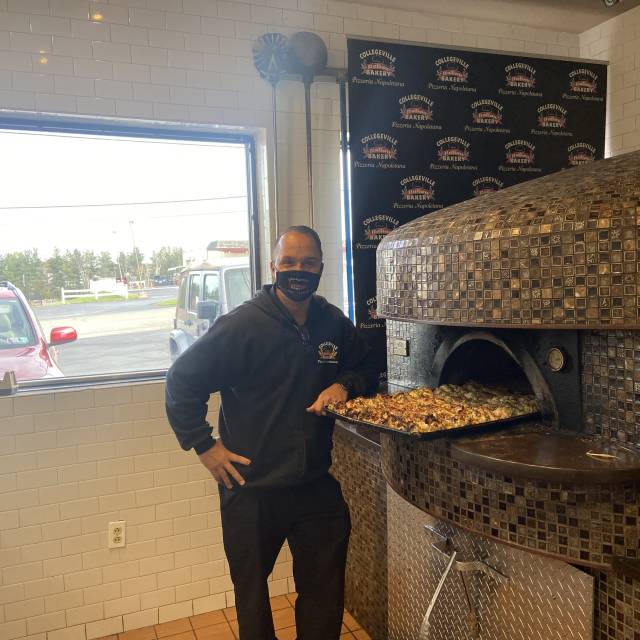 For husband and wife owners Steve and Patrizia Carcarey, the sign and the food are all about one thing, the customers.
"Without them we are not here. It's as simple as that," said Steve Carcarey. "The community is the focal point of anyone's business especially a mom-and-pop shop. We utilize our sign to celebrate the community."
The celebration isn't limited to outdoors. Inside there are pictures of local heroes and area celebs who have taken their turn as Collegeville Bakery's Pizzaioli of the Day. Also, by one of the doors there are funeral mass cards of customers who have passed away.
When the coronavirus arrived in Montgomery County, the Collegeville Bakery remained a community fixture while making additions and adjustments.
A drive-thru: Collegeville Bakery does a drive-thru on Christmas Eve but Carcarey decided to make it permanent.
Online ordering: With popularity comes a familiar sound, especially during peak times – a busy signal. Collegeville Bakery switched POS systems and now has online ordering. "Now if anyone wants Collegeville bakery there is no excuse because online ordering doesn't have a busy signal."
Take and bake pizza kits: A boredom buster with a tasty meal as the result. The take and bake pizza kit includes a dough ball, sauce, cheese, flour, and toppings if requested
The pandemic and its many restrictions on restaurants wasn't the only thing Collegeville Bakery had to contend with. In October, a water main break resulted in a boil water advisory for over 33,000 Montgomery County residents and businesses including Collegeville Bakery.
Carcarey brought in 6,200 gallons of water with help of A Clear Alternative Water Hauling so they could reopen.
"We follow the rules," said Steve Carcarey. "Some things our out of your control. We ordered water and we were back open."
Back open and doing what they do best – serving the community.
In 2017, Steve Carcarey attended the International School of Pizza and was certified by Tony Gemignani, 13-time world pizza champion.
"We are only a few years into making pizza," Carcarey pointed out. "I'm ecstatic to where we are at with pizza."
They brought in a wood fired oven from Naples, Italy, that bakes pizza in 90 seconds. The oven is also used to wood fire wings that are marinated overnight.
New world Neapolitan pizzas have always been popular at Collegeville Bakery. Even regular customers are finding new favorites on the menu.
Since March, the Detroit pizza (Brick cheese, white cheddar and tomato sauce, dough hand pressed into a well-seasoned square steel pan from Detroit) has gained a large following.
The breakfast pizza, which is available all day, is a perfect example of an item you won't find at every other pizza place (or bakery).
"We are very thankful. Our customers and community have backed us through this."
It's what happens when you fulfill the promise of your slogan and are "more than a bakery."